Growing up I had an awesome Dad, I always knew that he had my best interests in mind, he was always going to be by my side and he was always honest with me (even when I did not like what I was hearing). Growing up I knew that I wanted my future kids to have a Dad like mine, I wanted them to feel the same love that I did as a kid.
Then I met Tom, who grew up completely different then I did, had parents who were not always looking out for his best interests, they were not always by his side and honesty was lacking in their household. When I learned of his childhood upbringings (after I was already pregnant) I have to admit they bothered me, they made me wonder if he was in fact the "Dad" I had always pictured for my kids.
Then he did something that I never expected. He joined the Air Force. While that might not sound like a big deal, it is, never wanting to join the military, never having been on a plane before, never really leaving the local area he was joining the Air Force so we could have a life, so our children could have better then what he had. He signed those papers knowing that what he was doing was never in his original plan, but because of his love for his child he did it. He got on the plane, as his first ever time flying a nervous wreck, but didn't back out, he did it because of the love he had for our child. He could have backed out, he could have not gotten on that plane, in fact family members of his were not happy with his choices of joining to begin with.
Over the years comments have been made by his family asking him to make a choice, "his family or his kids" (since no one seemed to accept that I was our kids mother and in turn didn't want me around even after we were married) and his love for his children beamed when he had to give an answer to their ultimatum and his kids were the choice made.
Through out the years I have seen Tom make choices that are completely the opposite of what he was taught as a child on how to parent. While we have had some times where the struggle of parenting for him has shown, as he was never shown that a parent puts their child's needs before the parents wants, over the years he as become the Dad I always wanted my kids to have.
True strength, something that not everyone has, something that not everyone can handle and something that can cause rifts when doing what you feel is right is something Tom has. His true strength has shown when he has come from a childhood where love was not felt and kids were not a priority and parents made choices that only benefited themselves, to doing the opposite for his children and giving them love, making them a priority and making choices that benefit his kids. So while I had my fears originally that his past would follow him and he would follow in the footsteps of his parents, I know with certainty that his upbringing has nothing to do with his parenting and our kids will grow up and be able to say the same things I say about by own Dad.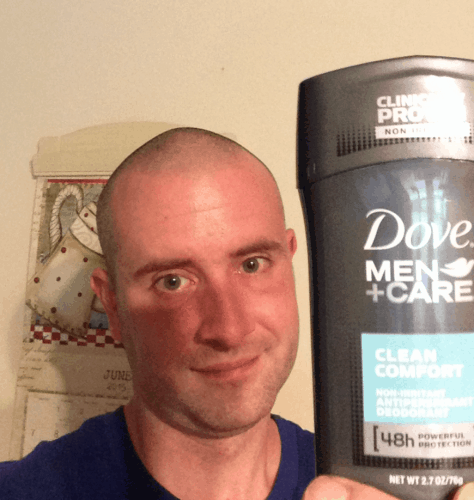 Dove is helping Dad's get the personal care products that they love at a great price at Sam's Club. Dove and Sam's Club have teamed up to show the Truth Strength of Dad with the #TrueStrength Packs. Not only are they products Dad loves but you will save money too!
You can save money and get Dad some stuff that will make him smell nice and fresh and clean 🙂 Club packs available in store and online!
Dove Men+Care 3-pack of Extra Fresh Body Wash
· Two 18 oz. body washes
· Includes bonus 13.5 oz. body wash
· Clinically proven to fight skin dryness better than regular men's body wash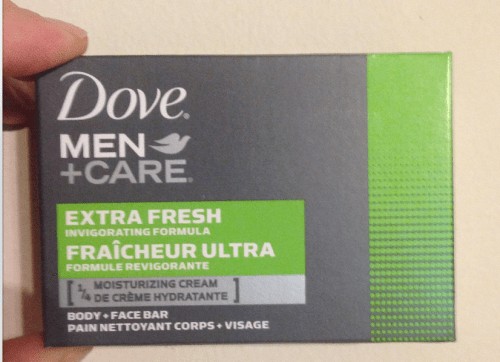 Dove Men+Care 12-pack of Extra Fresh Soap Bars
· Contains Dove 1/4 moisturizing cream, clinically proven to fight skin dryness
· Invigorating scent
· Thoroughly cleanses and rinses off easily without leaving skin feeling dry and tight like regular soap does
Dove Men+Care 5-pack of Extra Fresh Deodorant
· 48-hour odor and wetness protection
· Clinically proven non-irritant formula
· Dermatologist recommended for skin care
· 1/4 moisturizer technology
· Refreshing, invigorating scent
Disclaimer: This post is sponsored by Lunchbox. All opinions are 100% my own.