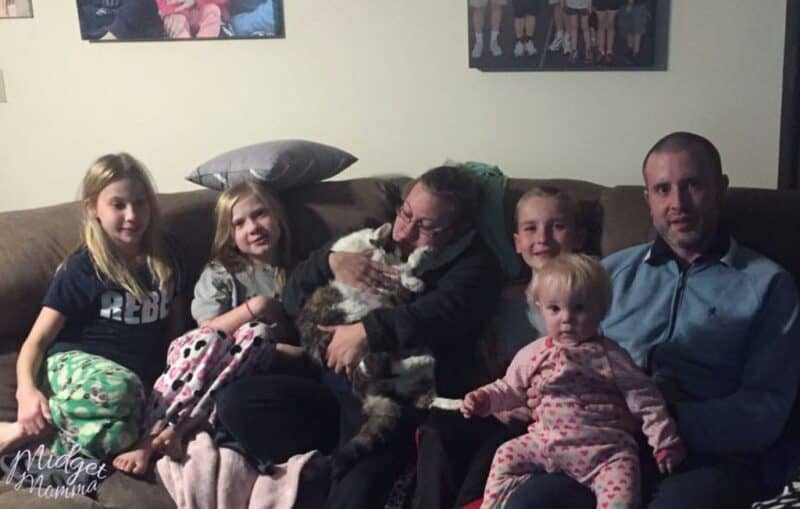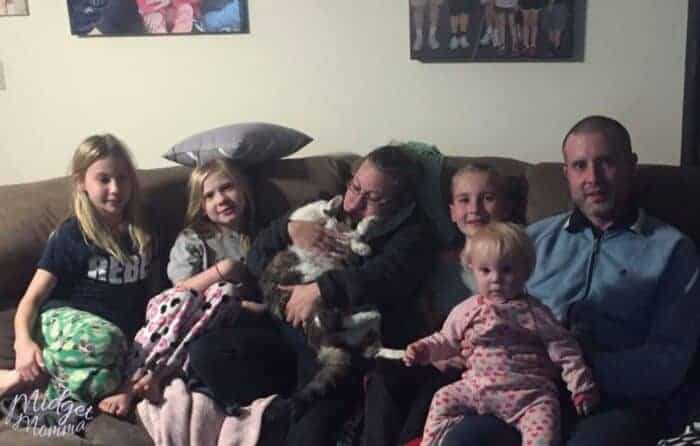 I knew this time was coming, and I knew this post was bound to come however I sure wasn't prepared for it. It totally sucks right now guys, like totally sucks. I haven't even gotten thru this sentence and the tears are flowing.
It has been a long just about 2 months filled with meds, doctor appointments and lots of snuggles with Tucker. Not long enough in some ways and to long in other. I don't think there are ever enough snuggles to be had by your furbabies, but seeing them not feel well isn't easy either.
Tucker has been a part of our family since 2005. We got him when he was only a few months old and from day 1 he was always loving and caring. I know everyone says they have the best pet ever, but seriously I have never met a nicer cat. He was never hateful towards another animal, he was never hateful towards people. When we brought him home he was a little scared of people who would come into our house so he would run away and hide but that was the worst of it all when it came to him.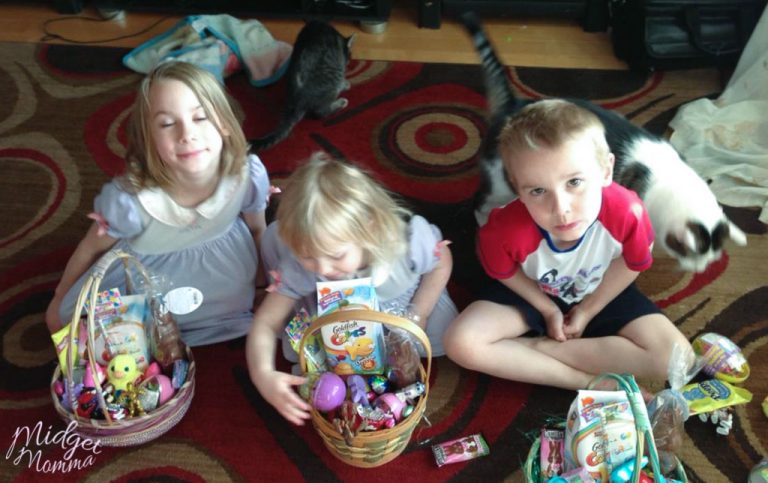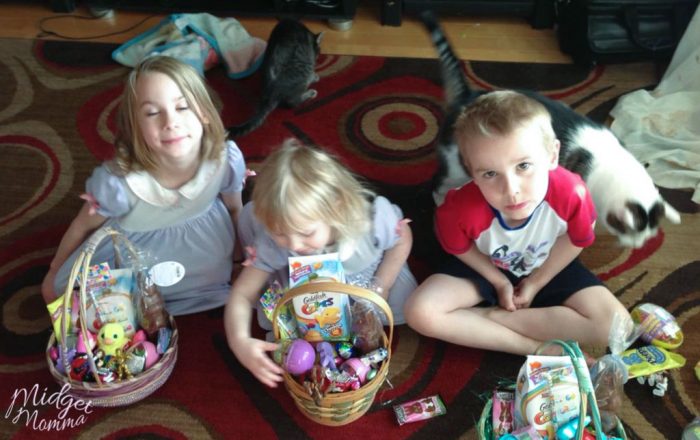 With all of the kids, he was protective. As soon as we brought him home he was always next to McKenzie. She was a little under a year old when he joined us. Then with the other 3 kids as soon as they came home he was next to them. If they were in the swing he was under it, if they were on a play mat he was next to them. At times we even had to take him out of the cribs, because as soon as he saw us put a baby in the crib, he jumped in and laid down at their feet.
He was that way all the way up to his final moments.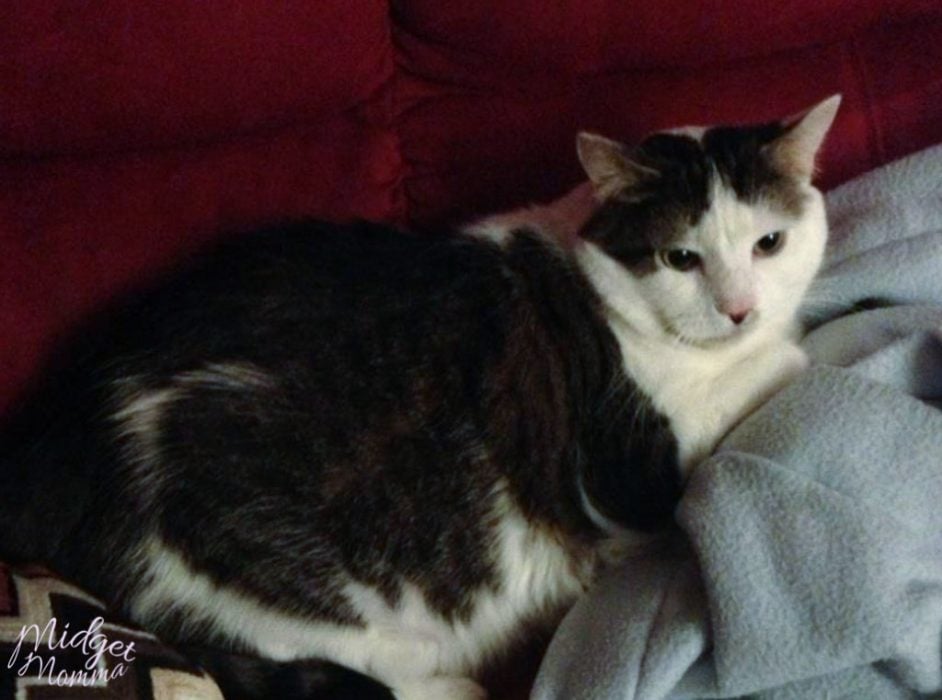 On October 13th he was ok during the day, he was able to walk and then at some point in the afternoon/evening his back legs gave out on him. He had been sleeping under Logan's bed all day and the last time we had checked on him he was able to stand. A few hours later it was bed time for the kids and when we went upstairs we found him in the entry way of McKenzie's room. He tried to stand up and we realized that his back legs no longer worked and that meant he had used his front legs to pull himself from under Logan's bed to McKenzie's room. We also realized that it meant he had used all of his strength to come out from under Logan's bed to a place where we would see him.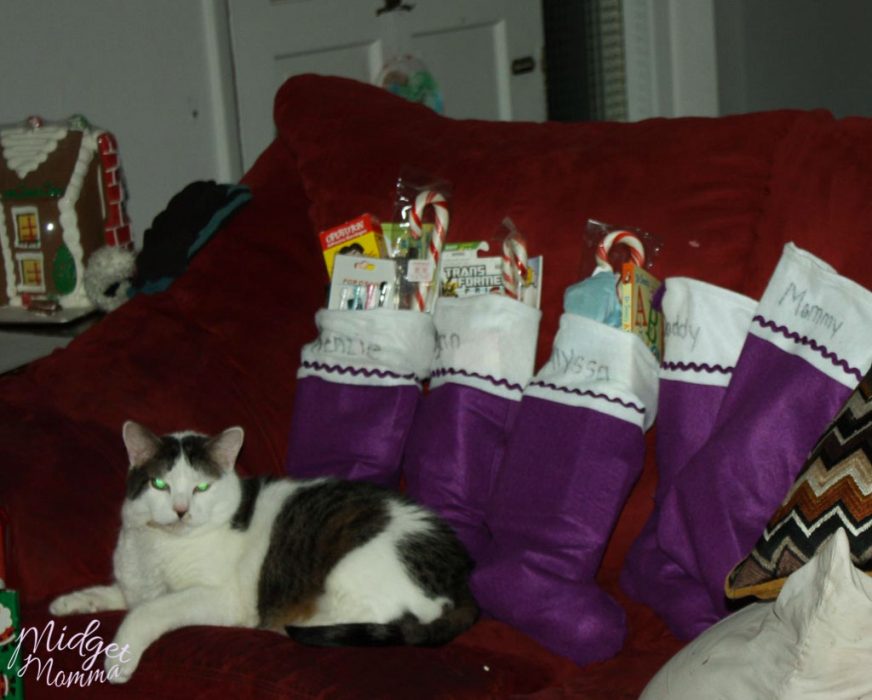 We brought him downstairs and sat on the couch with him. We gave him snuggles and loved on him and he gave us all loving, by snuggling with us and rubbing his face on ours. The older kids loved on him and said their goodbyes. Then my Dad came to stay with them while we brought Tucker to the vet.
He snuggled with me the whole way to the vet, purring and rubbing his head on my face. When we got to the vet Tom said his goodbyes and I took Tucker in. He was crazy restless and I couldn't figure out why. Not that being in the vet's office is calming for a cat, but it was a weird restless. Then Tom walked passed the door with Hannah (who we brought with us because she won't fall asleep for anyone else) and Tucker started trying to push himself off of me. I had Tom come in the room and Tucker rubbed his head all over Hannah's arm and then he calmed down.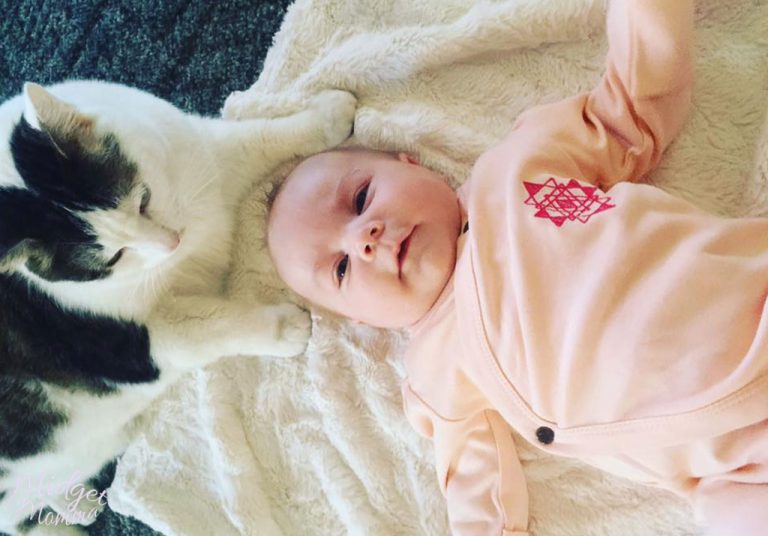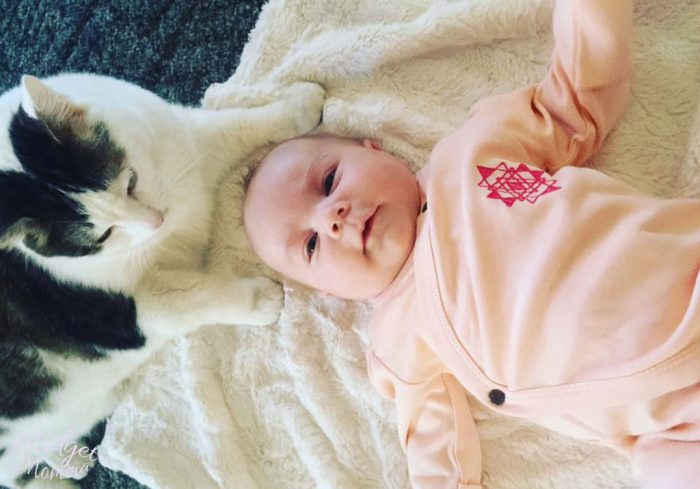 Tom left the room and then I had a talk with Tucker while waiting on the nurse to come in. You could tell the end was coming as his front legs started to lose strength while we were snuggling. All the while he was rubbing my face with his head. I am pretty sure he knew it was time and I am pretty sure his restlessness before Tom coming in the room was because he needed to say goodbye to Hannah as he did the same with the older kids right before we left the house.
I didn't look at the clock but know it was October 14th 12:00am something when the nurse came him. I held him, and snuggled him while the nurse did her thing, although we are not totally sure if he actually made it to the medicine point or not, but I won't get into those details. Some of them are details I told the nurse I didn't even want to know.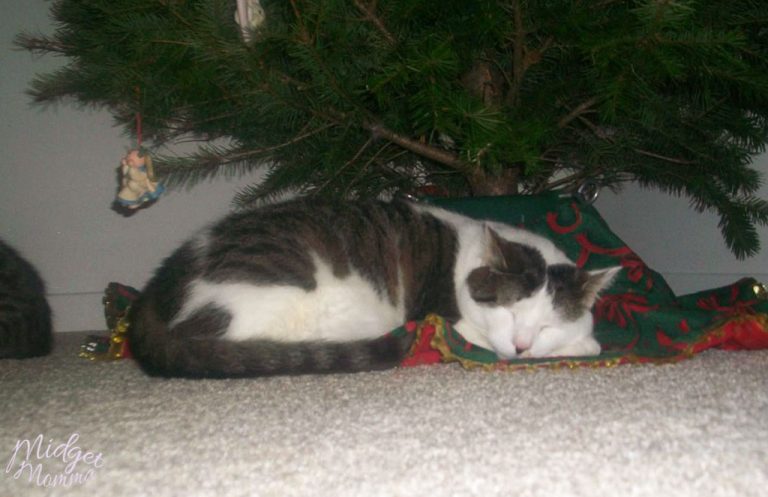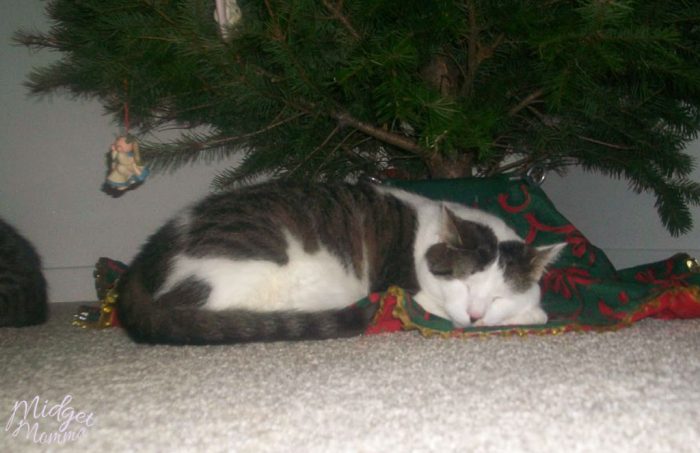 The vet was amazing, they made a cast of his pawprint for me to bring home and we opted to have him cremated and then will get him back in an urn. We made the choice as a family on how to remember him by and it was unanimous that he should come home to stay forever even tho he has passed. I know not everyone does things this way but it is what works for us.
Upon coming home you could tell that Jazmin and Tiger knew something was different. Jazmin has not known life without Tucker. He was here when we brought her home. They snuggled during their cat naps together. They cleaned each other,Tucker has always been to fat to clean himself, he couldn't reach, but that was ok Jazmin covered that for him!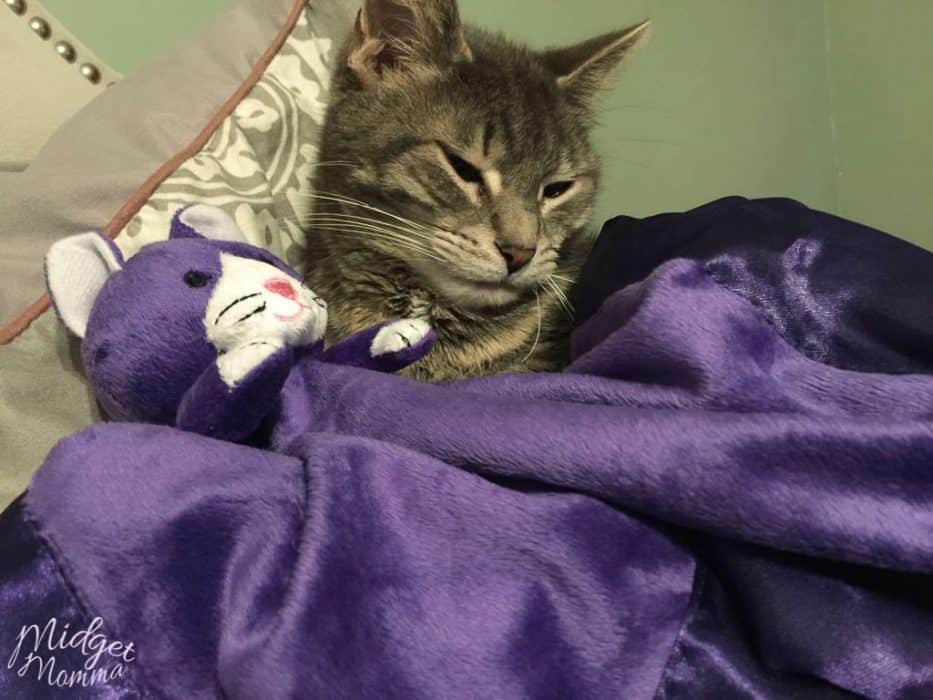 To help Jazmin we have been using Feliway and the NuzzleBuddy to help her be calm. You can tell she is on edge and stressed, but the NuzzleBuddy with the Feliway spray on it seems to be helping her when she lays with it.
It is a change in our house for sure, a change that is going to take us all a bit of time to adjust to. Him and Jazmin slept with me at night. He was always on the couch with me when I was working. Tucker has been thru just about everything our family has been thru, since he joined our family right after we moved into our first place back in 2005. It will take some time getting used to him not being next to me when I am up late at night working. It will be tough to get used to him not being the watch cat of the kids.
It has been a tough last days for all of us, it is going to be tough as time goes on. There is no way to avoid that. The kids and I had just come home from our trip to the beach and I without a doubt, know he waited until we were home. I am taking comfort in that, I am taking comfort with the feeling that he waited for us all to be here with him during his final night.
Tucker – (even tho as a cat you can not read this)
Thank you for being my best bud. You were there for everything good and bad for just about my whole adult life. Thank you for loving us and loving my kids, which I am pretty sure you thought they were yours. Thank you for comforting me over the years at times that were rough. When Grandi, Papa and Uncle Bruce died you didn't leave my side and gave kisses, and rubbed your head on my face while I cried and I am so thankful for the comfort you gave me. Enjoy the ability to run again. Enjoy the ability to eat your favorite foods like beef jerky and pancakes again! I am sure that over the Rainbow Bridge it is full of all of your favorite things. I am sure you will gain back the weight you lost in the last few weeks quickly and be a fat cat again! We all know how much you love your food!
Until we meet again my friend,
I love you!
Disclaimer: This post is sponsored by Feliway. All opinions are 100% my own.