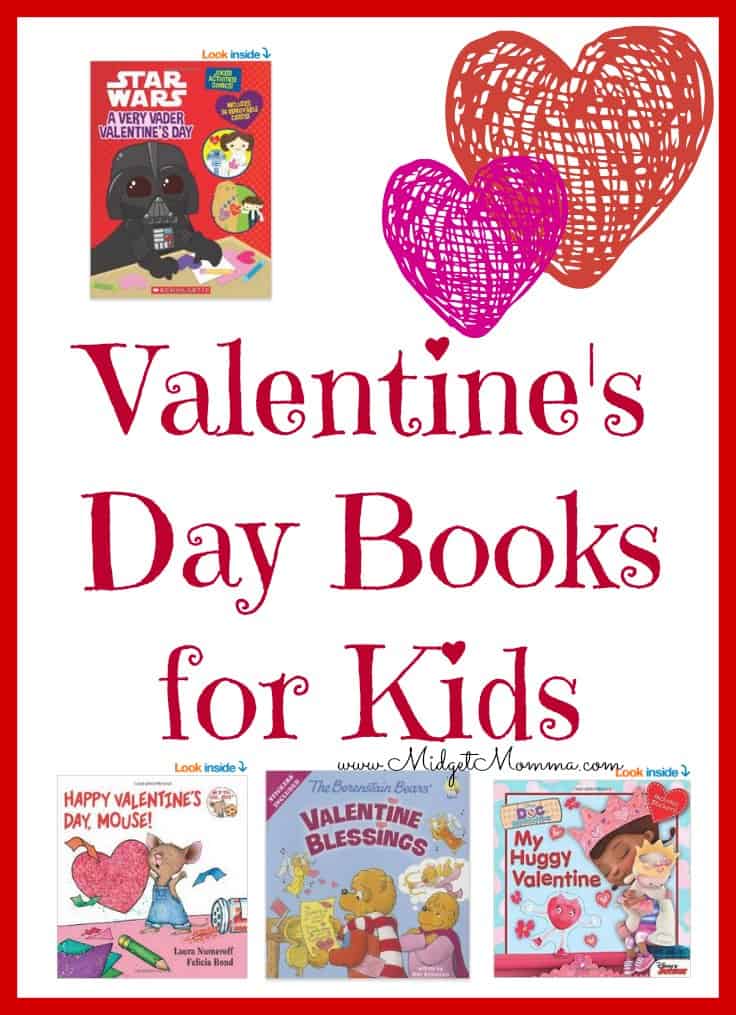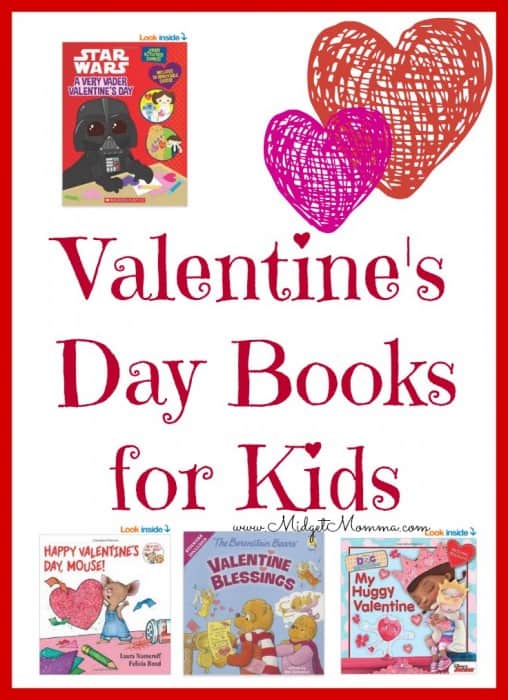 Each year for Valentine's Day I like to ready Valentine's Day books to the kids before and after the holiday. I also like to get them Valentine's Day themed books as a gift and there are so many cute ones that are great for kids. They also make nice decorations when you stick them all in a basket on a coffee table 🙂 So I rounded up a list for you guys of Valentine's Day books for kids 🙂 Enjoy!
If you are planning your special day for the kids make sure you also check out Fun Ideas for Planning a Valentine's Day Breakfast for Children and make sure you check out all my Valentine's Day deals and ideas for gift ideas, menu ideas and more!
Valentine's Day Books for kids
Doc McStuffins My Huggy Valentine
Valentine's Day Fun! (Max and Ruby)
Happy Valentine's Day, Curious George
Roses Are Pink, Your Feet Really Stink
The Berenstain Bears' Valentine Blessings (Berenstain Bears/Living Lights)
Doc McStuffins My Huggy Valentine
Happy Valentine's Day, Mouse! (If You Give…)
Junie B. Jones and the Mushy Gushy Valentime (Junie B. Jones #14)
A Crankenstein Valentine
Lilly's Chocolate Heart
Biscuit's Valentine's Day
Amelia Bedelia's First Valentine
The Valentine Bears
Valentine's Day Secret (Nancy Drew and the Clue Crew)
My Weird School Special: Oh, Valentine, We've Lost Our Minds!
My Fuzzy Valentine (Sesame Street)
The Night Before Valentine's Day (Reading Railroad)
The Biggest Valentine Ever