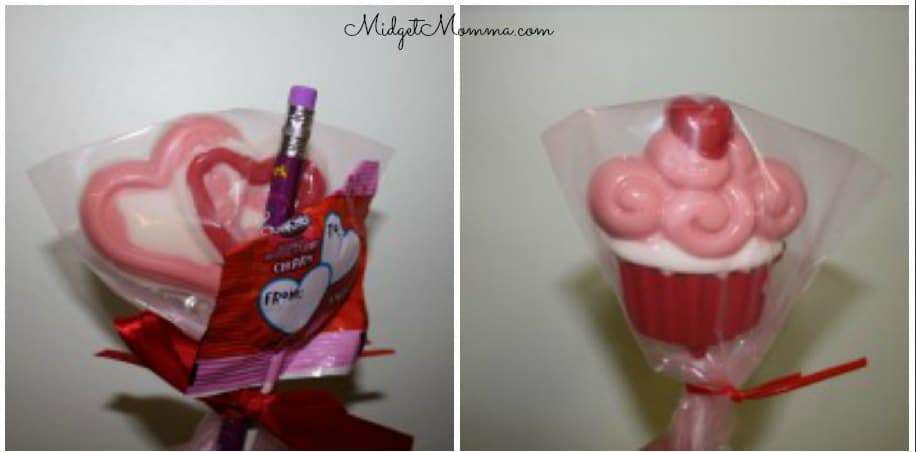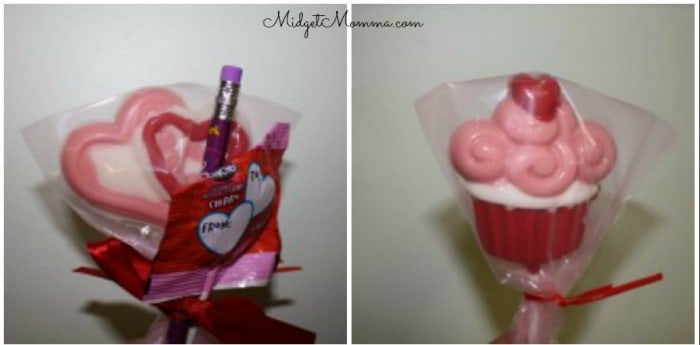 Valentine's Day Bundle Treats For classmates
If you are looking for a creative Valentine's Day treat for the kids this lolipop bundle is both homemade and a mix of store bought and a great Valentine's Day treat for your kids classrooms.
For my son's class Valentine's Day Party I made chocolate Valentine's Day Lolipops and put them with a pencil and a Valentine's Day Jolly Rancher Lolipop. If your classroom does not allow you to bring in homemade items just use items from the store like heart shaped lolipops.
The Chocolate Valentine's Day Lolipops were very easy to make, using lolipop molds(heart shaped and cupcake shaped) and melting chocolate.
You can find pencils on clearance after many holidays for really cheap along with things like erasers that you can save for the next year at really cheap prices. Melting chocolate can be found fairly cheap at places like AC Moore when you use the 40% or 50% off coupons that are regularly in the ad in the newspaper or on Amazon. I also find that on Amazon you can find Valentine's Day pencils and other supplies for cheap too. Also make sure you check out your local dollar store!