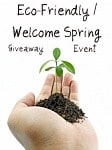 Another great Eco-Friendly Product for our Eco-Friendly Welcome Spring event!
Have you ever had a favorite T-shirt that you could not wear anymore because it got to small or it got that teeny tiny hole on the sleeve? Well a great solution is to recycle it! Turn it into a Bikini! Vin-T Bikini can take your old T-Shirt and turn it into a custom made Bikini! How awesome is that? They also have bikinis that they sell on a regular basis that are made out of T-shirts!
I LOVE this bikini! I love vintage style T-shirts and a bikini made from a vintage style T-shirt is even better! This bikini is my incentive to get rid of the rest of the baby weight because seriously who would not want to have a rocker on their tushie or Even Ozzy Osborne (they have  one with Ozzy which I think it totally awesome! ) I really enjoy one of a kind type of items, that I know I won't be looking around seeing 50 other people wearing the same thing. So these one of a kind Bikinis are totally awesome in my book!
Washing this bikini was not a problem at all, I had no issues with shrinking or the fabric pulling at the seems and the fabric kept its shape. I really like the feel of the fabric and it is lined on the inside.
You can check out Vin-T Bikini on their facebook page
From Vin-T Bikini:
VIN-T BIKINI-(vintage T-shirt bikini), we hand-cut tees and create them into one of a kind bikinis! Sexy, fun, nostalgic and most important..Eco-friendly!
Don't throw out your old t-shirt..send it to us! We do custom and branding too.
VIN-T BIKINI is excited to be participating in this special event for Luxury Living Frugal Style!
Please take advantage of this very special offer of 50% off all custom (reg. $199+) or 50% off all in stock items.
PROMO CODE: Luxury Living Frugal 50% off (add to email).
($5 shipping. Rhinestones $10).
Disclaimer: I received product to facilitate my review, I was not compensated for this review. All opinions are my own.
This post may contain affiliate links. Please read my disclosure policy here