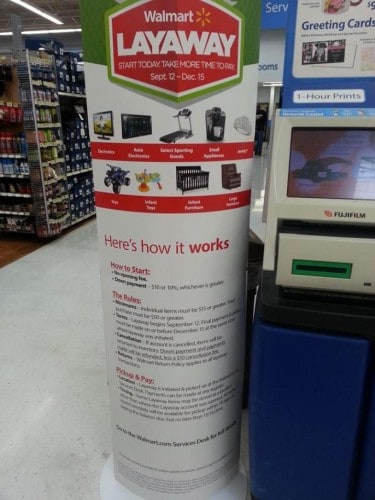 Walmart Christmas Layaway 2014
Walmart Christmas Layaway Starts Tomorrow, September 12!
No you did not read that wrong and no that is not a typo. The Walmart Christmas Layaway Starts Tomorrow! This means we can get the items you are wanting to get and put them on layaway and pay them off little by little at walmart with out having to rack up money on a credit card 🙂 Keep an eye out for my holiday gift guide to start in a few weeks with products that I think will be a big hit and while you are getting started if there is any Guardians of the Galaxy stuff your kiddos have on their lists make sure you put them on layaway now as I am sure those are going to be hard to find in a few weeks!
During the holiday shopping season you can put items on layaway at Walmart and pay little by little until the holiday season has ended and it it time that you need them for the holiday seasons. One really awesome thing about the layaway program is that you can also price match. You can take ads from other stores and pay the price that they have listed at Walmart. Black Friday sales are also included in this however they will be time sensitive and have to match the product exactly and the time frame that they are on sale. You will not however be able to put black friday items on layaway.
How layaway works at Walmart
No opening fee! They are not charging a fee for putting items on layaway! 
When you put an item on layaway you will need to have a down payment and pay  $10 or 10%, whichever is greater
RULES: 
Minimums: Individual items must be $15 or greater and the total purchase must be $50 or greater
Terms: Layaway begins September 12.
Final payment and pickup must be made on or before December 15 at the same store layaway was initiated.
Cancellation: If account is cancelled, items will be returned to the store inventory. You will be refunded the downpayment and payments that you made minus a $10 cancellation fee.
Returns: Walmart Returns policy applies to all layaway transactions.
Pickup & Pay: 
Location: Layaway is initiated and picked up at the Walmart.com Service Desk. Payments can be made at any register.
Thanks I Heart The Mart 
This post may contain affiliate links. Please read my disclosure policy here