Moving is always a stressful time, you have the packing, then the unpacking and then you have making sure that everything in the new house is working properly.
We have moved 9 times in the past 13 years that Tom and I have been married. I can tell you that each and every time we moved we learned something new about the moving process.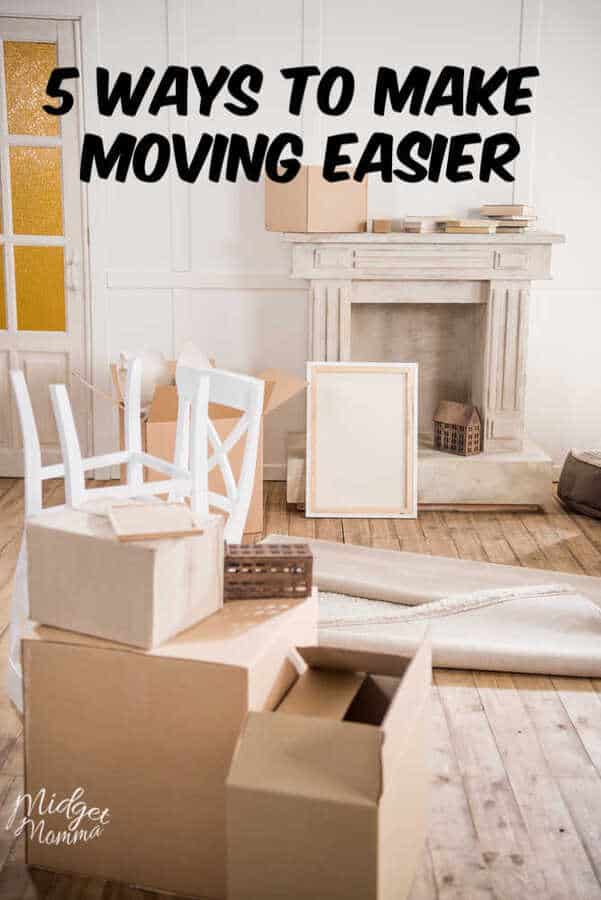 5 Ways to Make Moving Easier
Plan your packing. Do not just go and start sticking stuff in boxed this will end up badly. You will end up stressed out to the max and that will get in the way of being productive. Plan it out by room and pack one room at a time. Give yourself ample time to pack each room and label each box by room name and a general idea of what is in the box. Ie, clothing for Mom and Dads bedroom. I also suggest you load your moving truck by room.As much as possible keep the boxes for each room together in the truck when you are packing it. This will make it easier when you are taking boxes off the truck and trying to organize where to put them all.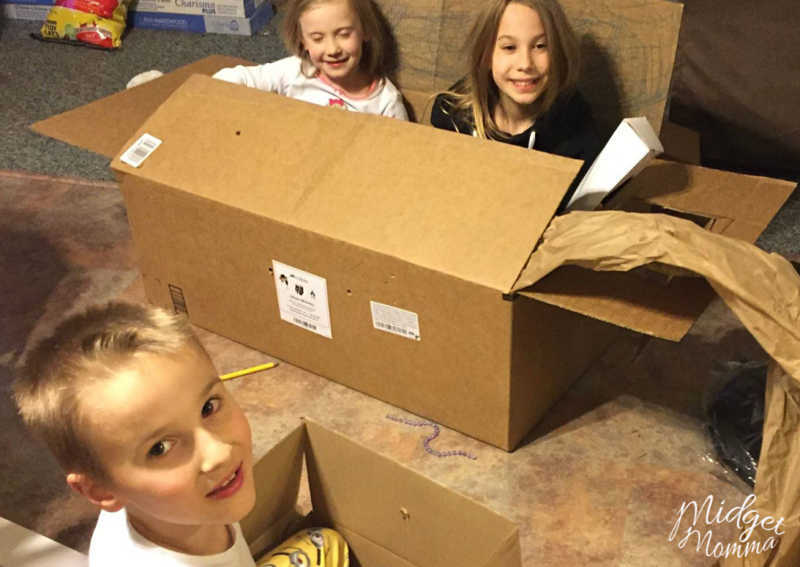 Plan your unpacking. Making a game plan before you unload is important and makes things go much smoother as you unpack. As you are unloading the box put them into the room that they belong in. This is why I like to label each box for what room it goes in. I can easily look at the box, know where it goes and then put it in that room. You will also want to make yourself a list of which rooms you want to unpack in which order. I suggest that you Unpack the important stuff first.The furniture being set up is the first thing you should do in each room. Then work on the important stuff that you need right away like clothing, bath towels, dishes ect. Once the important stuff is unpacked move on to the next items, which are easily found when you have labeled all of the boxes when you were packing.
Clean the whole house before you move in. I have found that it doesn't matter if we were moving into a new rental, or the house that we bought they all needed to be cleaned. The previous people who lived in the homes didn't clean them how I would have cleaned them. Also I have a thing about germs from other people living in the home before me, so I have to clean it all. I made the mistake one time of moving stuff in and then trying to clean. Always clean it before moving in.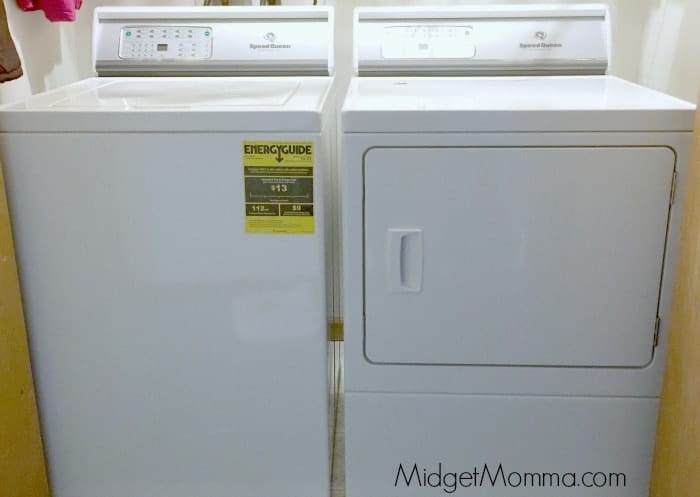 Check all appliances before moving in. I know this might sound a bit crazy but we have run into issues where the appliances worked when we did a walk thru only to find out upon moving in that they no longer worked. When you move into a new place is also a good time to check and replace things like your air filters. You won't believe how many nasty air filters we have had in houses we moved into. It is one of those things that apparently people forget to check while living there.
Stock up on snacks! Everyone is going to be hungry, everyone is going to ask you for snacks while you are in the middle of doing something important. Keeping them on hand means that everyone can just grab a snack as needed!
Be Prepared when you are moving!
Sam's Club offers great low prices for their members on items that are useful for people who've recently move like snacks and 3M Filtrete air filters! 3M Filtrete filters are $8 off now through November 25th with Sam's Club Instant Savings!
If you do not have a Sam's Club Membership yet, now is a great time to get one! 
Now thru November 30th when you purchase a new Sam's Club Membership you will receive a $20 gift card, AND $25 in new member Instant Savings including a FREE Rotisserie Chicken!! 
Just head on over here to get yours!
If you are nervous about joining Sam's Club, don't be! Sam's Club has your back – Love your membership or your current yearly fee will be refunded in full! 
Enter to win $100 Sam's Club Gift Card!
Be sure you also head on over here to enter to win one of ten $100 Sam's Club gift cards being given away by Savings.com! You have from now till November 16th to enter and there will be Ten (10) winners will receive a $100 Sam's Club Gift Card!
Disclaimer: This post is sponsored by Savings.com. All opinions are 100% my own!