It is exciting when you finally figure out what colors you want to paint your house, especially if it takes you over a year to figure it all out. Then you just want to get it done and look at the new design you have now in your home.
The past 3 days though, I think Tom is intentionally torturing me. By painting the living room/dining room area ONE wall at a time. Ok so the one day he did 2 walls. I think he likes seeing my face get all scrunched up giving him "that look" when he tells me he is done painting his one wall for the day. All we have left is 1 wall to be painted grey in the living room (the last wall is going to be an accent wall, I just have not figured out exactly what I am doing with it), of course it is the wall with the entertainment center on it, so we have to move it. But then comes my part of putting photos and wall decorations on the walls!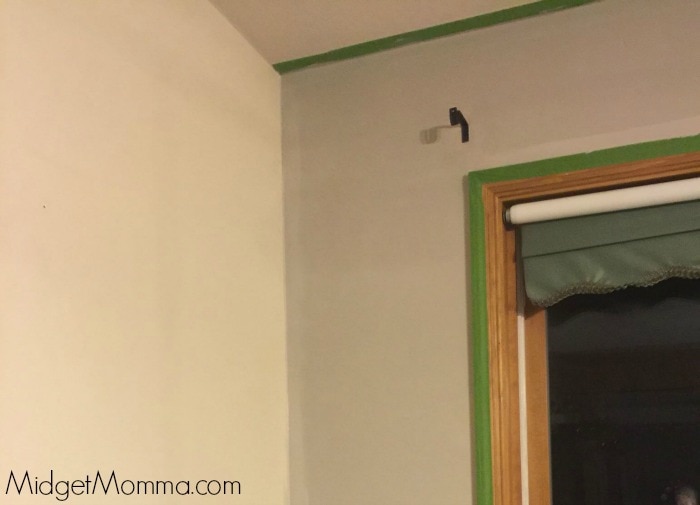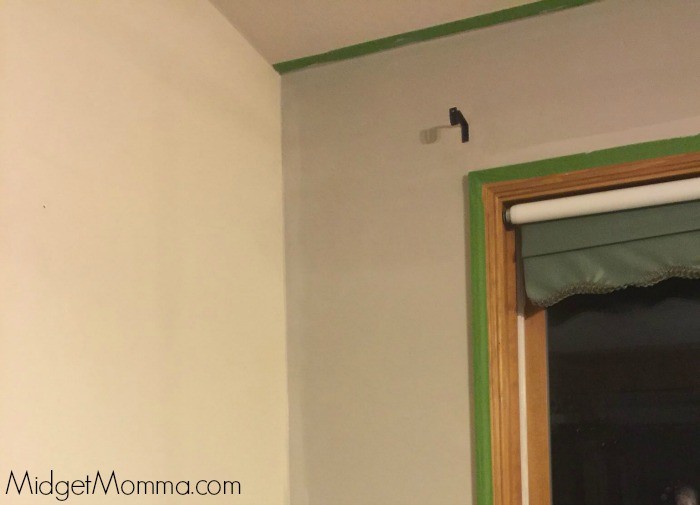 He has to, otherwise I can no figure out any other reason to drag it out over the course of a few days. However he does paint MUCH better then I. He uses plastic drop clothes on the floor and tapes the trim and base boards perfectly and then paints. I tape them the best I can as fast as I can and sometimes remember to bring a drop cloth.
He did also get the entry way hall way done. I do my part, I take photos of him painting 😉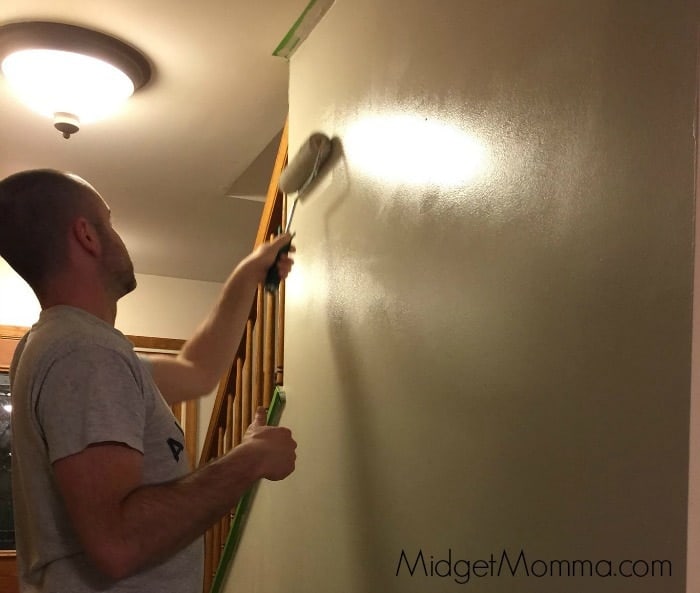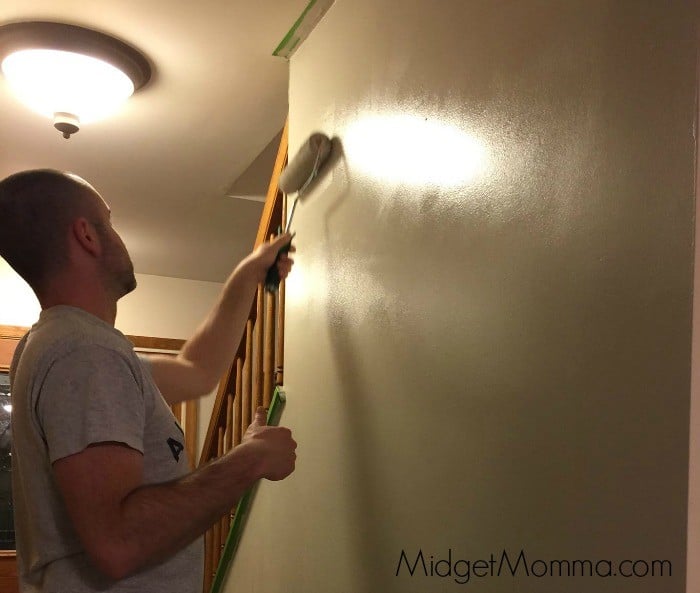 Oh and in case you missed it here is a sneak peek into the bathroom redo 🙂 He did the painting and I put the wallpaper up. This peel and stick wall paper from NuWallpaper is awesome! It is like a giant sticker that you cut to what you need and then put it on the wall 🙂
What color is your living room? Who does the painting in your house?