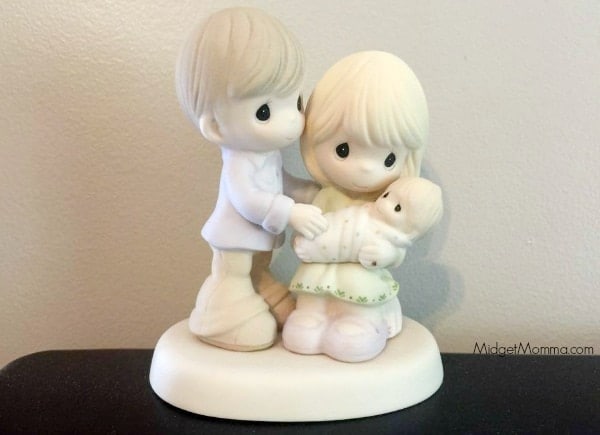 With a new baby on the way adding a new Precious Moments piece to celebrate was a must and the new In Our Hearts From The Very Start figurine I think is perfect for any new mom or mom having another bundle of joy 🙂
From the moment they first set eyes upon their bundle of joy, the new parents know that their child will be in their hearts forever. Mom and Dad look lovingly upon their newborn in this sweet piece, a touching tribute to that precious bond that is made in an instant. Bisque porcelain figurine. 5 ¼" H.
The In Our Hearts From The Very Start figurine  is available on the Precious Moments' website. Plus today ONLY you will get 15% off when you use coupon code FAMILYFUN 
There are a lot of super cute figurines including this one that are included in the sale, perfect time to get gifts that you need for those having little bundles of joy enter their lives soon 🙂
Disclaimer: This post is sponsored by Precious Moments. All opinions are 100% my own.