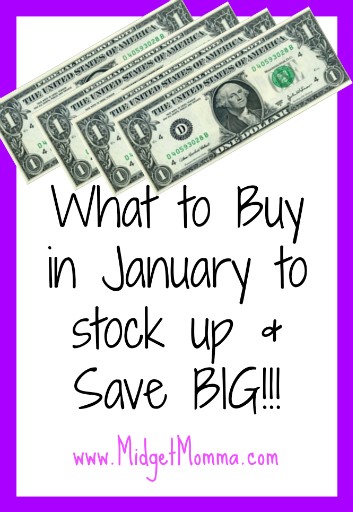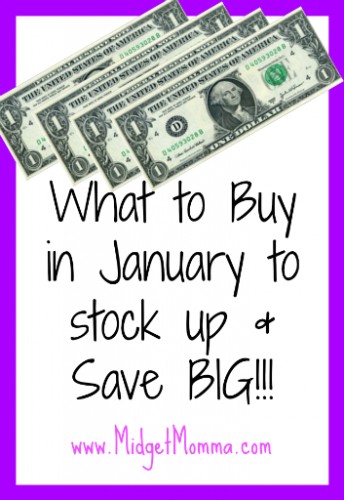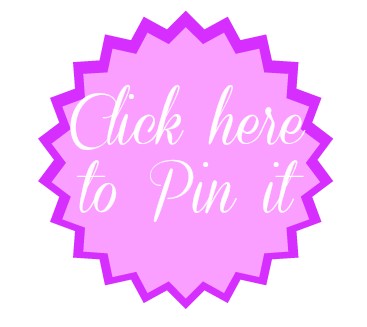 What's On Sale for January?
Many people are looking for ways to save money any time of the year. This form of budgeting is used more often during the month of January as many people are just getting over spending money on presents, foods, and also everyday regular items that they possibly could not afford, but bought anyway.
The month of January has great sales for those who want to head to the local mall to check them out. Make sure that you take advantage of checking out your local flyer before you head out so you can be sure they have what you are looking for in stock. Plan on arriving there early as many other shoppers also have the same idea and you definitely want to beat them to the punch.
What to stock up on in January
Savvy shoppers already know what to expect in the way of sale items. However for those of you who may not be as familiar, January is a great time to stock up on Christmas items. This is when huge discounts can be had as stores want to clear the merchandise off of their shelves. So be sure to keep an eye out for them! Make sure you check out places like Sears, Amazon and Walmart.com for their Christmas items clearance. Prices drop to 75% off and that is the time that you want to buy them. Also keep an eye out on your drug stores and Target for their holiday clearance items to go on sale.
Another item that stores put on sale during January is clothing and other needed accessories. January sales often mean even larger discounts off of items that were already offered as Christmas clearance items. Stocking up on clothing for the next winter is now. Stores like Amazon, Aeropostale, Gymboree, RUUM American Kid's Wear, 6pm.com, Kohl's, Justice and more have AWESOME online sales on things like coats and gloves! They also have great deals on jeans and sweatshirts too! Buy the sizes you need now if you need them and then the next size up so you have it for next year!
For those of you who happened to bypass the madness of Black Friday or Boxing Day sales might want to check out your local mall or big box outlet store for further discounts on electronics, Blu-ray, video games, shoes, movies, and much more. You can also check Kohl's, Sears, Amazon and Walmart.com and Best Buy for awesome deals on electronics!
This is also the time to grab baking needs like cake mix, icing, cupcake holders and more! Yea they might have christmas sprinkles in them but no one will notice them and they make for a really cheap birthday cake made at home! Many of the boxed items that are "holiday" have quite a long expiration so get them now while they are crazy cheap and put them in the stock pile 🙂
Some stores also offer cashback, so savvy shoppers can really save big time and even manage to get some cash back. Take advantage of the January sales and bundle up as your heading out.