A few weeks ago I was contacted about the new KFC Bonesless chicken and had the opportunity to go and try out some of their new chicken. So last week the whole family headed to KFC to check out what all the hype was about with the bones or I should say lack there of at KFC with their new chicken. Now I should mention I am a big fan of their chicken (and no please no one tell me how bad it is for me – it is fast food and I am well aware that there are healthier things I can eat but their extra crunchy fried chicken and cole slaw are 2 of my special treats). So anyway back to what I was saying, we headed off to KFC to find out more – now I was unsure if it was going to be as good as my favorite extra crispy bone-in chicken but I was strong willed and got only boneless to try! Along with some great sides like mac and cheese, mashed potatoes, potato wedges, and of course my beloved cole slaw!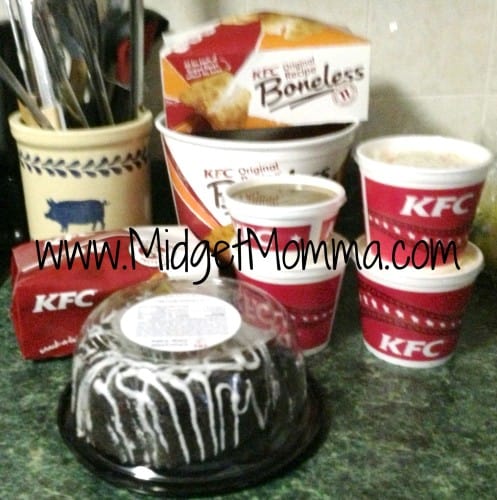 So what did we think? Well Logan asked me what was "wrong with the chicken" when I told him there was no bone LOL, but the girls went right to eating it, as did I. I would be lying if I said it was not odd to eat KFC chicken like I normally do – pealing off the crispy part and eating that and then eating the chicken, but it did taste like the KFC chicken I am used to. It also comes in white and dark meat, I personally prefer the dark meat but that is with any type of chicken I am eating.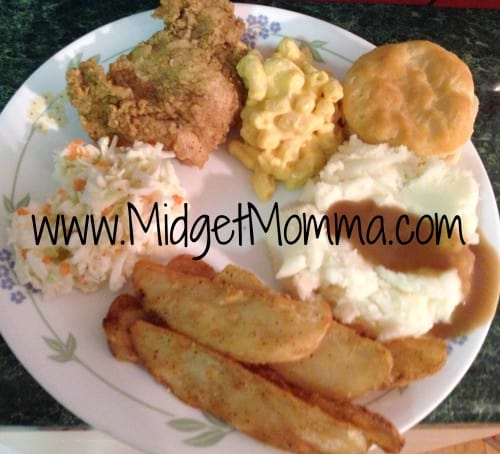 Now I am sure the burning question as you are reading this is if I am going to give up my bone in chicken for the new boneless- for the kids yes! It really makes a KFC meal easier since I don't have to take the meat off the bones for them, but for myself as good as it was it just was not the same as my extra crispy chicken, where I can eat the crunchy part and the chicken part separately.
Disclaimer: I was provided a giftcard for my family to test out the new Boneless chicken, No compensation was received for this post and all opinons are 100% my own.
This post may contain affiliate links. Please read my disclosure policy here