Ok so I have to share a little secret – I have FOREVER been a fan of the Teletubbies, in fact I still have my original plush Po! Yea, I was in like 6th grade and a bit "old" for the show when the show started but I totally loved the show! I also loved that I could use babysitting as an excuse to watch it 😉  Every time I babysat young kids that was our 'Movie" 🙂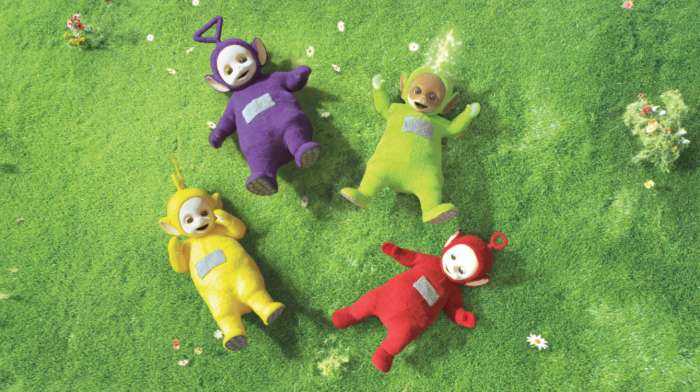 Now I am super excited because the Teletubbies are BACK!! Yes, Yes they are! My other three kiddos watched the VHS tapes I still had from when I was a tween/teen babysitting which I was planning on doing with Hannah as well. However now Hannah will get to enjoy them for real on TV! They started back up on Nick Jr. a few months ago!!
Teletubbies is developed for children 6 months to 3 years old, with a focus on capturing young children's imaginations and promotes early developmental growth. Every episode of the show is filled with fun and bright colors to catch the attention of kids and to keep them entertained, which also means they are learning things while watching!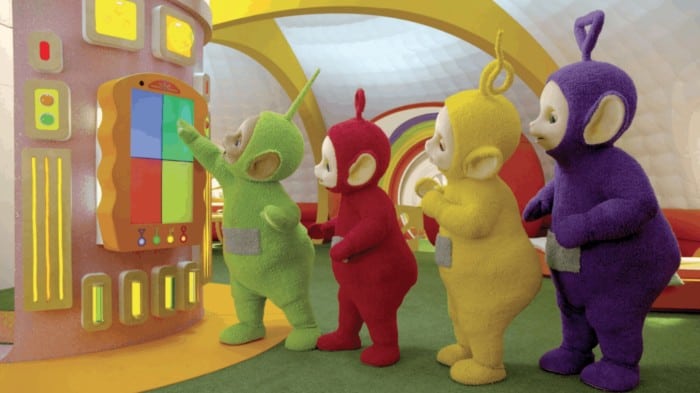 Plus it is now an even better show then it was before!! Created using the latest in media production techniques, the newly-modernized series features a number of delightful updates, such as the Touch-Screen Tummies and the Tubby Phone smart phone. Can I just mention that the Tubby Phone looks AWESOME?!?!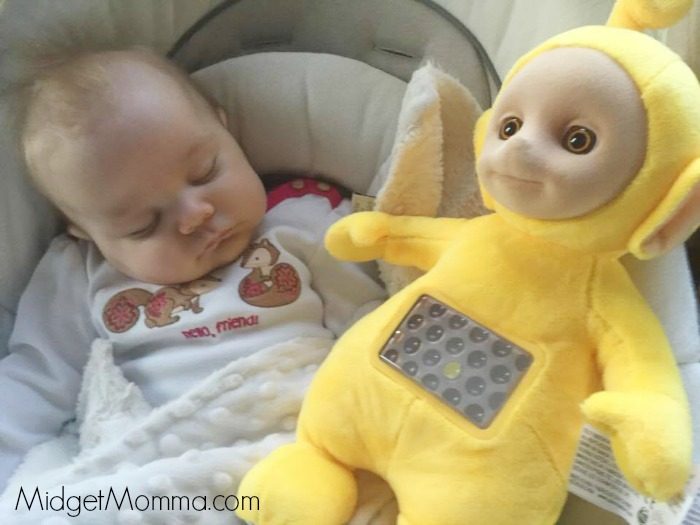 Even more exciting news……. The very first toy from the brand-new Teletubbies product line will be released soon! YES!
The Lullaby Laa-Laa!!!! Yes I already have one, I even let my nephew JJ play with her (carefully) the other day when he was over hanging out with me.
Lullaby Laa-Laa is the perfect, cuddly bedtime companio for kiddos 18 months and older! She is a plush  which features a built-in light pattern and musical sound effects. A soft night light beams on the wall whenever her tummy is pressed, while a gentle lullaby plays to help ease little ones into a peaceful sleep.
Make sure you Tune in to watch the all-new Teletubbies on Nick Jr. weekdays at 8am/7c!!!
Keep up to date on ALL Teletubbies news!!!
Website: http://us.teletubbies.com/
Facebook: https://www.facebook.com/teletubbies
Twitter:  https://twitter.com/TeletubbiesUSA
Instagram: https://www.instagram.com/teletubbieshq/
This post is part of a sponsored campaign for Teletubbies. I received compensation for my participation, but my review and opinions are my own.