As a kid I remember my mom doing the same thing – bringing shelf stable milk with us however it did not taste very good at all so I was excited when Milk Unleashed e-mailed me about trying out the new boxed milks from different brands.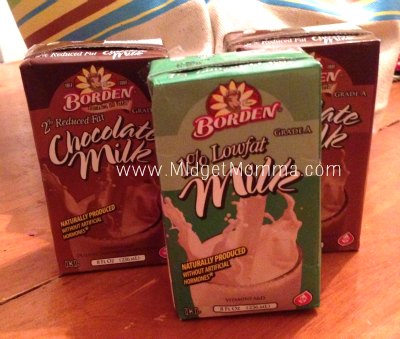 When we are traveling or spending the day out and about the last thing I want my kids to have is a high sugared drink. Not because it has sugar and I don't like them having sweets (because we all know I have a sweet tooth that I passed down to my kids) but because keeping our normal routine of healthy drink options is important to me. When we are traveling and on the go things like get a bit relaxed and sometimes the food they are eating is not always the most nutritious many times the kids will snack on things like fruit, or carrots and then add in some fruit snacks to keep the whining of "Are we there yet" at bay. We don't force them to eat things while we are traveling that we would normally do at home (the battles are just not worth it for us) but at the same time having them used to drinking milk with each meal keeps a semi-routine and a healthy drink option.
We were sent a few different brands to try out, none of them tasted bad at all, infact they all tasted like milk that I would drink from the gallon in my fridge (just warmer). They also make it in great flavors like chocolate, strawberry and vanilla. After testing a few of them myself I handed them off to my kids who enjoyed them as well!
Now that I know they don't taste like I remember them tasting as a kid I will be drinking them too – I LOVE that they have chocolate milk 😉 Great way to curb my sweet tooth while traveling 🙂
Amazon is a great place to find Milk on the go options!
Join the newsletter
Subscribe to get our latest content by email.
This post may contain affiliate links. Please read my disclosure policy here