This is a Sponsored post written by me on behalf of Sam's Club. All opinions are 100% mine.
Yogurt is soo yummy! Really it is one of my favorite snacks (when I am not eating the bad things for me like chocolate lol). I like that I can use some plain yogurt and add some chocolate and sweeten it up and get my chocolate fix at the same time! The kids actually get a yogurt in their lunch box everyday, and it is a great way to get some variety in the lunch box with all the different flavors they have and they are having a heathy lunch at the same time.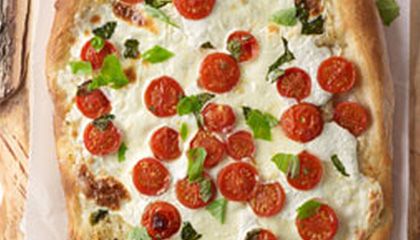 I recently visited the Sam's Club Yogurt Shop website and learned that other then eating it by itself yogurt can be used in many recipes to. I have used it to make smoothies and in muffins a few times but that was it when it comes to real cooking with it.
Would you think to use yogurt in pizza? I know I wouldn't have until I saw the recipe for the Tomato, Bail, ricotta pizza that uses yogurt and sounds amazing! They have a lot of other great recipes too!
If you have a Sam's club® near by check out their selection of yogurts, they have many different variets, different brands, flavors, regular yogurt and greek yogurt!
What is your favorite thing to have with your yogurt? Do you make recipes using yogurt? If you eat it as a snack what is your favorite flavor to eat?