I know I don't talk often about using essential oils. I love them, I diffuse them daily in our house! Theives floor cleaner and dish soap are two things I can NOT live with out, I keep them on my monthly order so I never run out! Young Living JUST announced the new Young Living Makeup line , Savvy Minerals!  I am so excited! I had to get a post up to let everyone know about the new makeup line!!
We have been using it since it came out in our house for myself and my teen daughter and both of us are IN LOVE!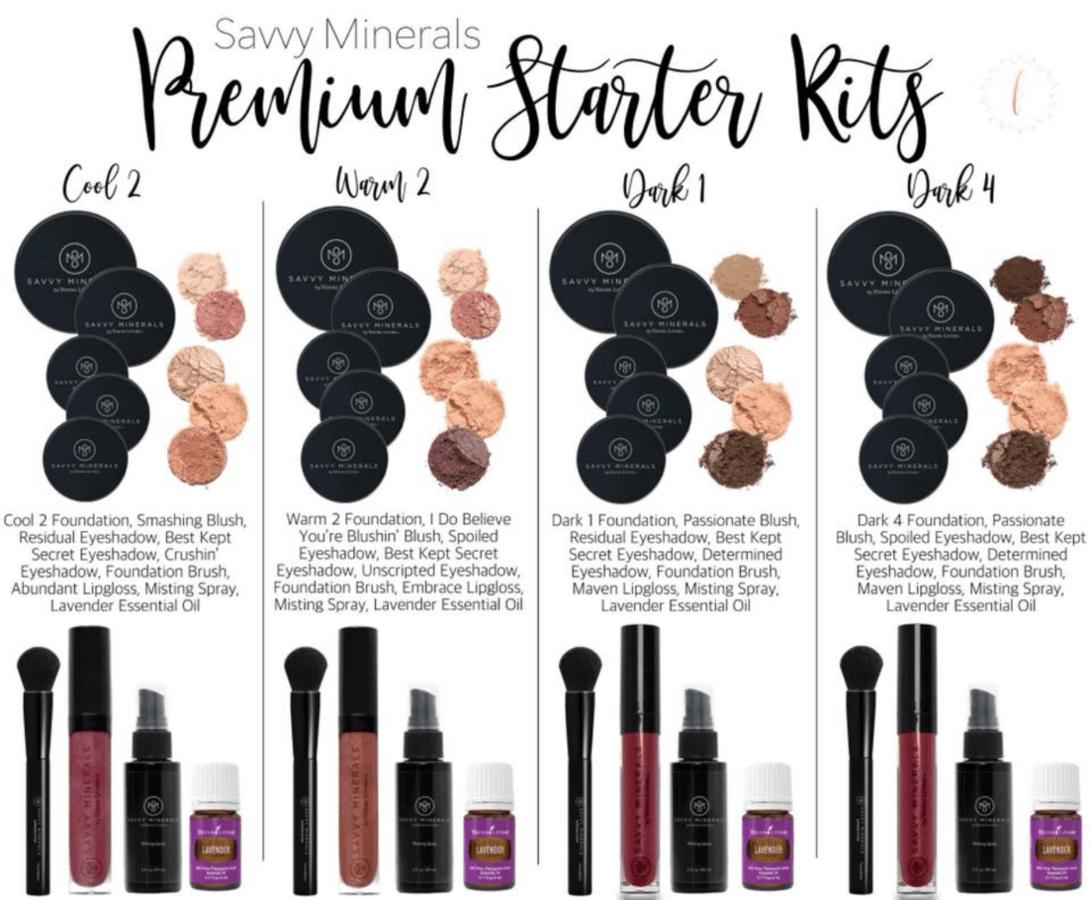 If you are looking for makeup that is not chuck full of chemicals you are in luck! Young Living has made that happen! You can head on over here to grab the Young Living Makeup Line now!
This new line is AHMAZING! Seriously! AND to make it even better you can get a Starter Kit of all the make up that you are going to need!
Young Living Makeup Line

Some Quick AWESOME information about the new make up line from Young Living:
Young Living makeup line lip gloss
Young Living's Savvy Minerals lip gloss formula is made with natural ingredients. Formulated without parabens, phthalates, petrochemicals, bismuth, talc, synthetic fragrances, or synthetic colorants.
Young Living Makeup line Foundation
Savvy Minerals by Young Living foundation is crafted it without fillers, synthetics, or parabens. Savvy Minerals makes it a great foundation for sensitive skin. Long-lasting formula, gentle ingredients, and gorgeous finish with the Savvy Minerals Foundation.
Young Living Makeup line Lipstick
Young Living's lipstick is made with naturally derived ingredients which includes moisturizing botanicals. Savvy Minerals lipstick is not tested on animals.
Young Living Makeup line Blush
The Savvy Minerals mineral eyeshadow contains high-quality ingredients. Formulated without fillers, synthetic fragrances, or parabens savvy Minerals is gentle enough for sensitive skin.
Oh and here is something even more awesome about the Young Living Make up! There is a way to save money on it too!!! The new Young Living Make up Starter Kit saves you over $55!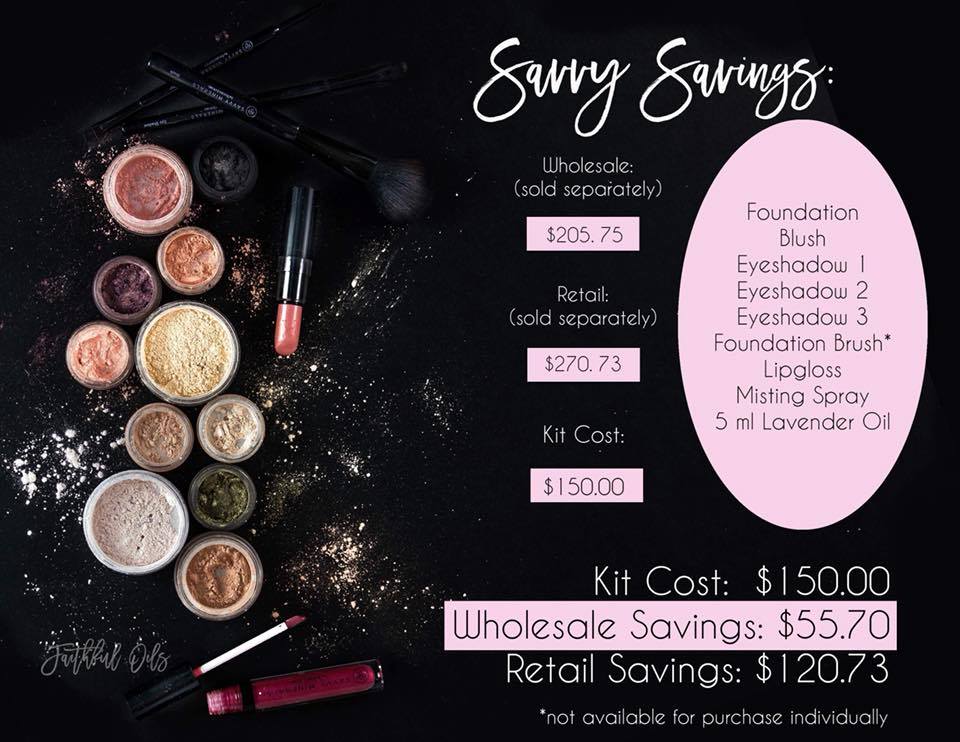 Premium Young Living Makeup Starter Kit includes:
1 Foundation
1 Blush
3 Eyeshadows
1 Lip Gloss
Misting Spray
Foundation Brush
5-ml Lavender essential oil
Savvy Minerals by Young Living Booklet
Introduction to Young Living Booklet
How To Get Your Young Living Makeup:
Head over to the Young Living page here and fill in your information
Make sure you click "Wholesale Member" option so that you don't end up paying retail prices. This will allow you to save 24% off all your oils!
Put Sponsor ID and Enroller ID #2077827 (Lauren Happel)
Choose the Makeup Starter kit in the skin tones that match you.
Sign up for Essential Rewards or choose "skip" for now. This is how you will earn FREE oils and you get a discount on shipping.
Pay and checkout.
Don't forget to confirm the order! The tool will log you in (or you can go directly to YoungLiving.org), allow you to confirm your order again and you'll need to enter your payment information again. Don't miss this step or your order will not be confirmed!