My kids love fruit snacks, just like any other kid does however so many of them have high fructose corn syrup in them and that is something I try very hard to stay away from in the products that I give my kids. I was so excited to learn that YumEarth has special Valentine's Day treats, that are perfect for bringing in to the kids classrooms for Valentine's Day.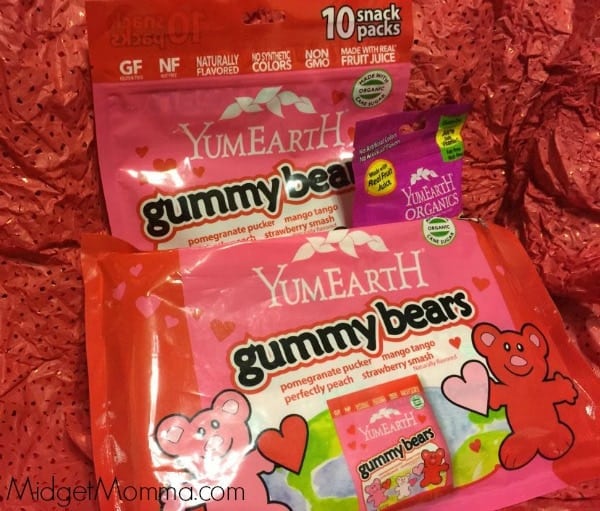 My kids are big fans of the YumEarth products especially their fruit snacks and the gummy bears so to see them in packages for Valentine's Day that my kids can share that with their friends is something they and myself were excited about.
There are quite a few reasons why I am a big fan of YumEarth products. My kids love them, for one, however they love them because they taste good. That is always a must have when it comes to kids but there are other things that make me love them.
YumEarth Valentine's Day Gummy Bears are made with organic cane sugar and honest ingredients. They are gluten-free, fat-free, dairy-free, soy-free, GMO-free, peanut-free, tree-nut free and have no synthetic dyes or flavors and no high-fructose corn syrup. Which is VERY important for us, because my kids classrooms are all nut-free classrooms and finding treats that have no peanuts and are not made in a facility that has them can be very hard to do.
They also come in great flavors that not only do the kids love, but I love them to:  Pomegranate Pucker, Strawberry Smash, Mango Tango and Perfectly Peach. I may have snuck a few packs to eat myself 😉
We will putting the YumEarth gummy bears along with Valentine's Day Pencils and erasers into Valentine's Day treat bags for the kids to hand out to their classmates this year.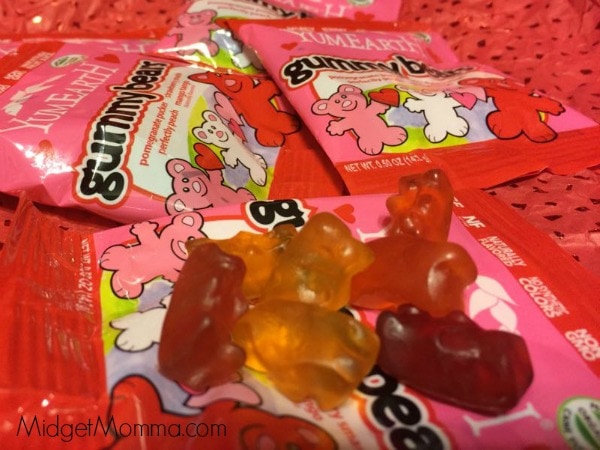 Stay in Touch with YumEarth
Disclaimer: This post is sponsored by YumEarth. All opinions are 100% my own.