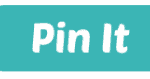 Print
Jack Skellington Cookies
Halloween Sugar cookie made with homemade sugar cookies, and royal icing decorated to look just like Jack Skellington!
sugar cookies

royal icing

black edible marker
Put half of the freshly made dough between two sheets of parchment paper and roll it out to 1/4 inch thick. Repeat with the rest of the dough.

Put the rolled dough including the parchment paper, on a cookie sheet and refrigerate for 10 minutes or longer. Your dough will be chilled and ready to cut and bake.

Repeat with scraps after cutting cookies.

Bake at 325° F for 10 -15 minutes. Let cool.

Thin out the icing to be about a 20 second icing.

Pipe the outline of the circle with a number #4 round tip. Let it dry for 10 minutes.

Flood the circle in with about 6 second icing.

Let the icing dry for 24 hours.

Print of a bunch of examples of jacks face so you can see it in front of you when you draw.

With your black edible markers carefully draw jacks face onto your cookies.