If you are stuck trying to figure out what to get mom for Christmas, check out this awesome list of Home Gift Ideas that Mom will LOVE!
Home Gift Ideas that Mom will LOVE!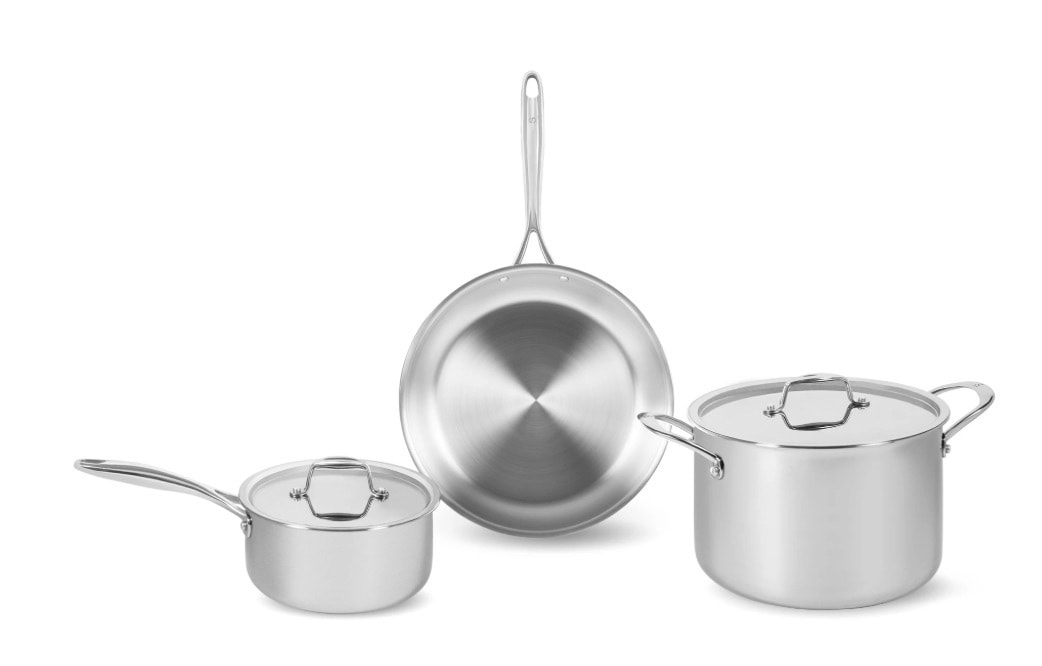 Sardel Cookwear Small set
The small set includes three versatile products that are perfect additions to any kitchen: our large skillet, sauce pan, and stock pot. These three high-quality stainless steel products will make a valuable addition to your kitchen.
Get it here.
PowerXL Smokeless Grill Family Size
Grill smarter, better & faster – any day of the year. Enjoy perfect, even grilling and searing indoors on a premium, die-cast aluminum surface with advanced nonstick coating. Food release is instant without added oil or fats required. The most delicate fish stays intact and the thickest sauces won't stick or leave residue behind. You get the same BBQ taste, char-grilled flavor, and gorgeous grill marks on chicken, steaks, ribs, veggies & more – the possibilities are endless.
Get it here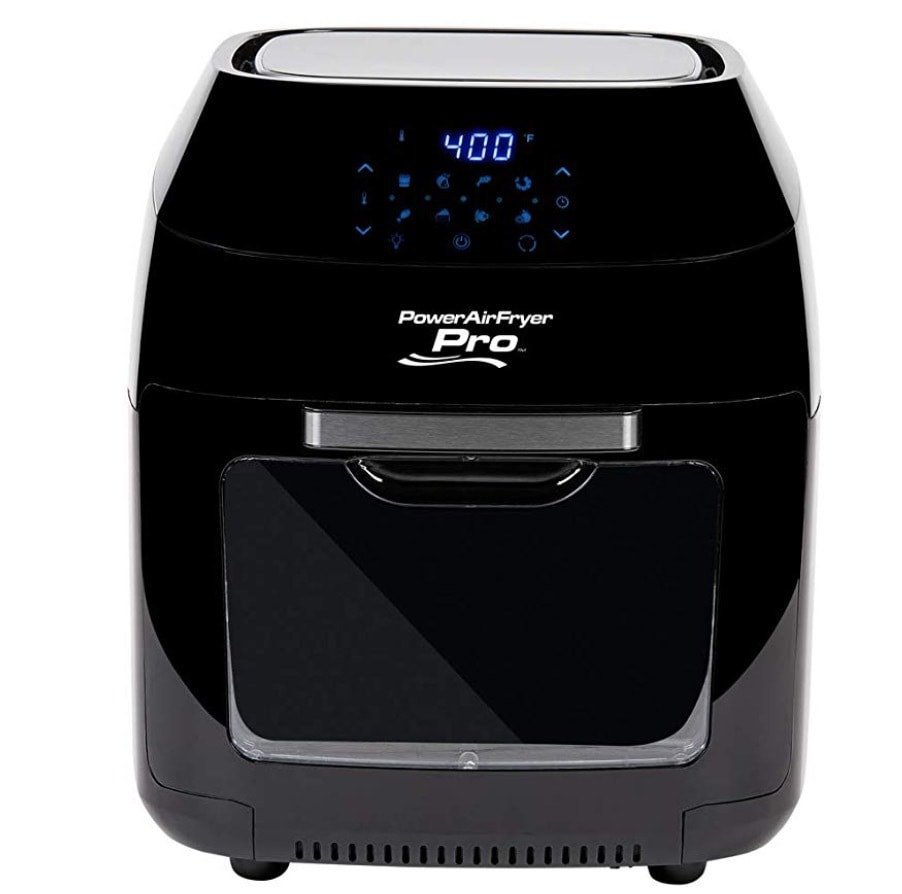 PowerXL Air Fryer Pro 6 Qt with 7 in 1 Cooking Features with Rotisserie
Choose from 2 sizes 6 qt or the family sized 8 qt -includes- 3 air flow racks, 10 stainless skewers, XL rotating mesh basket, rotating Rotisserie spit, oil drip tray, 3 recipe books
All-in-one 1700W Air fryer, Rotisserie & Pro-grade dehydrator-state of the art touchscreen with eight 1-touch pre-sets
Air flow racks for all over, 360° air crisp circulation
Drip tray catches Extra fat & oil for guilt-free frying-air flow racks for all over, 360° air crisp circulation
Dehydrate fruit, veggies & more— with no added sugar!
Get it here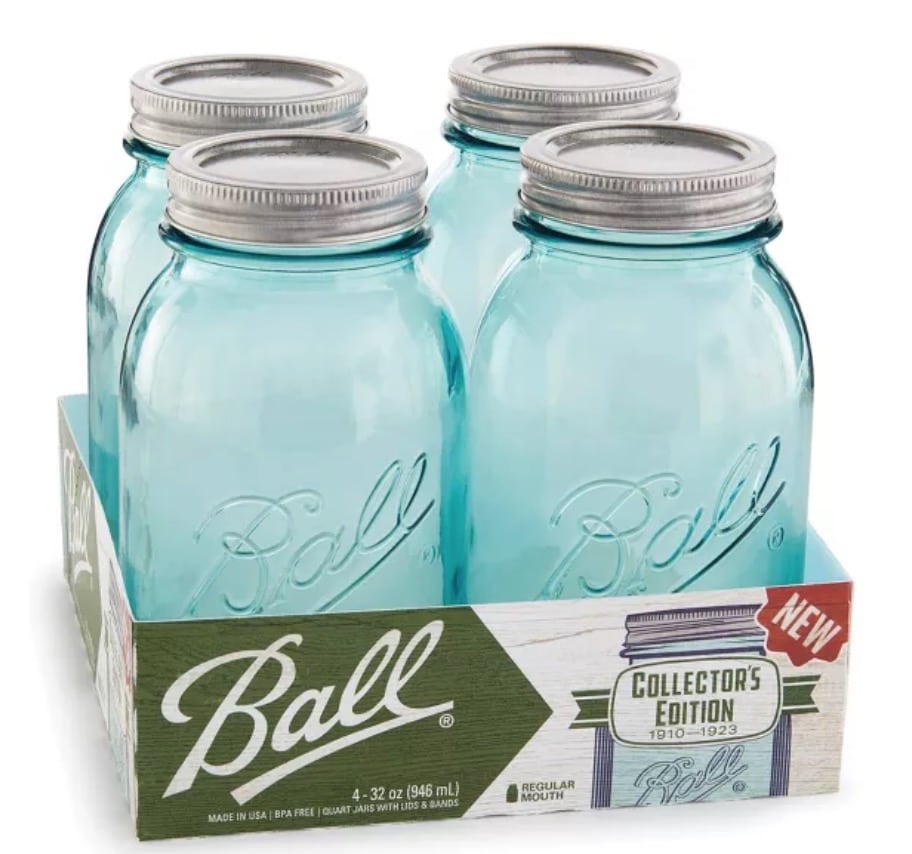 Ball Aqua Vintage Jars
The new Ball Aqua Vintage Jars feature the vintage design, color, and logo of Ball originally products in 1910-1923. They are available in Quart, Pint, and Half-Pint sizes. The jars are ideal for showcasing vibrant, homemade jams and jellies, but are also great for home canning, crafting and decorating.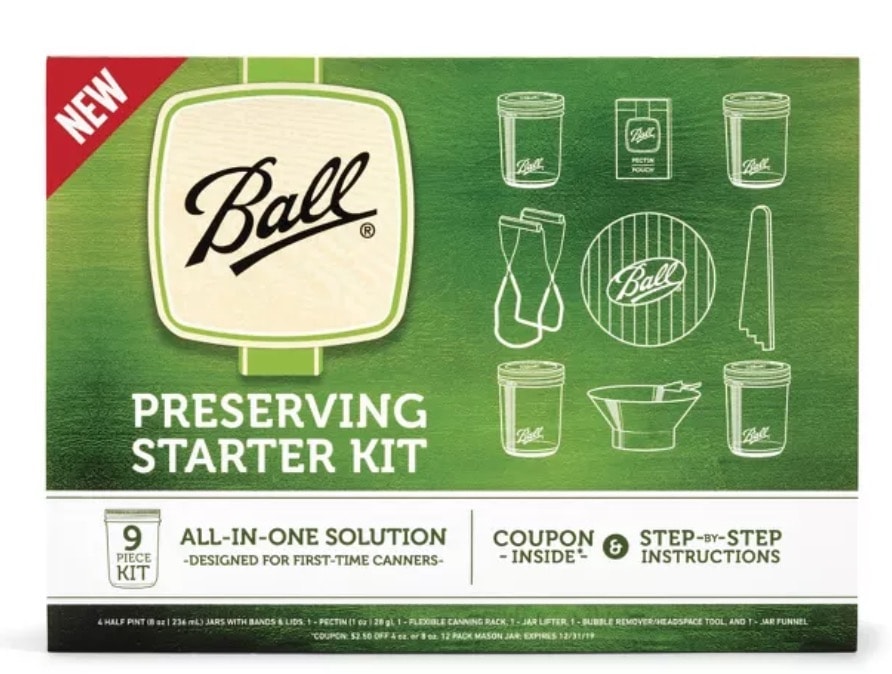 Ball Preserving Starter Kit
The new Ball Preserving Starter Kit is perfect for canning beginners. The kit includes: 4 Ball® Regular Mouth Half-Pint Jars with Bands and Lids, Jar Lifter, Canning Funnel, Bubble Remover/Headspace Tool, Flexible Canning Rack, Pectin Pouch, Recipe Card, Written and visual instructions perfect for first time canners, and Coupon included for $2.50 off a 12 pack of jars.
Buy it here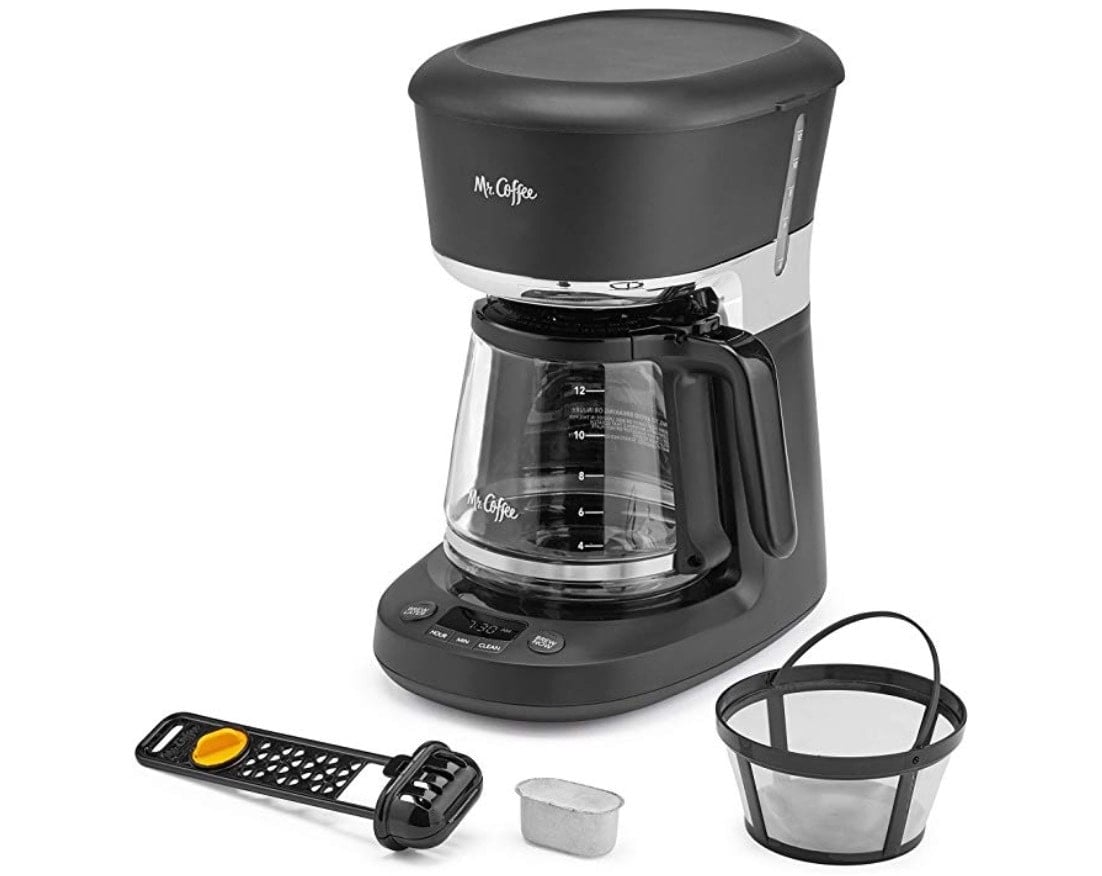 Mr. Coffee 12 Cup Programmable Coffee Maker with Dishwashable Design
Easy cleaning: The simple design of this Mr. Coffee Coffee maker means the parts exposed to loose grounds and water Can be easily removed from the base, disassembled and put in the dishwasher. Caution: the electrical base, power Cord, and plug of the dish washable Coffee maker are not dishwasher safe and should never be immersed in water or other liquids
Clean coffeemaker = better Coffee: in the dishwasher, bitter Coffee residue is thoroughly removed to ensure a better- tasting cup of Coffee
Coffee when you want it: dishwasher safe Coffee maker features Grab-a-cup auto Pause so if you're in a rush, you can drink a cup before brewing finishes, and brew now, brew later, so you can set the Coffee maker to brew exactly when you want it to
Advanced water filtration system that reduces impurities like calcium and chlorine for even better-tasting Coffee (replacement cartridges sold separately)
Larger brew basket: bigger brew basket holds 25% more grounds than comparable Mr. Coffee 12-cup Coffee makers
More great features: 4-hour auto shut-off, automatic clean cycle, a large reusable filter, and 1-year limited warranty
Buy it here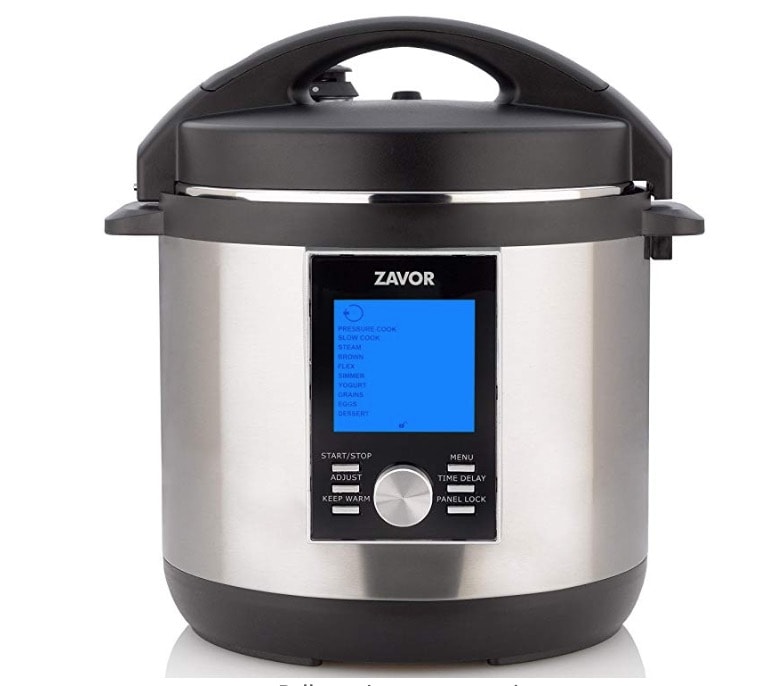 LUX LCD Multi-Cooker
Named the Best Multicooker in the market by America's Test Kitchen. The LUX LCD functions as a pressure cooker, slow cooker, rice cooker, yogurt maker and so much more. It is designed with an interactive and easy to use digital LCD screen that features 10 cooking functions including Dessert, Eggs and Grains and more than 30 programmable settings for an amazing one-pot cooking experience.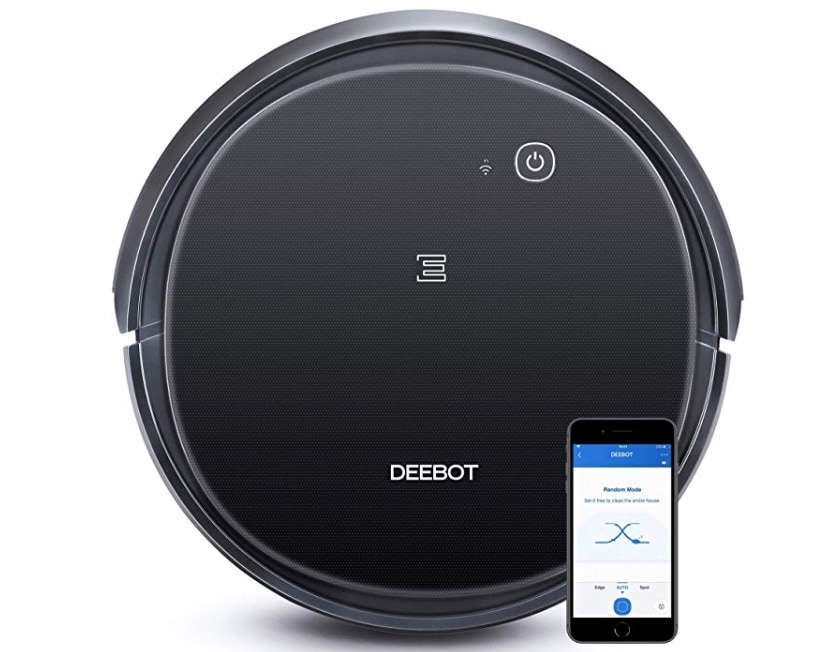 DEEBOT 500
Get more time back in the day with ECOVACS' DEEBOT 500. With accessible technology including increased suction for stubborn dirt with Max Mode, an integrated 3-Stage Cleaning System, and the ability to be controlled by smart home devices like Amazon Echo and Google Home, the DEEBOT 500 is ready to give your home an effortless deep clean. Even better – DEEBOT 500 allows cleaning from anywhere, anytime via app connectivity that allows users to  control and schedule a clean or monitor your current cleaning status all from the palm of your hand.
Get it here.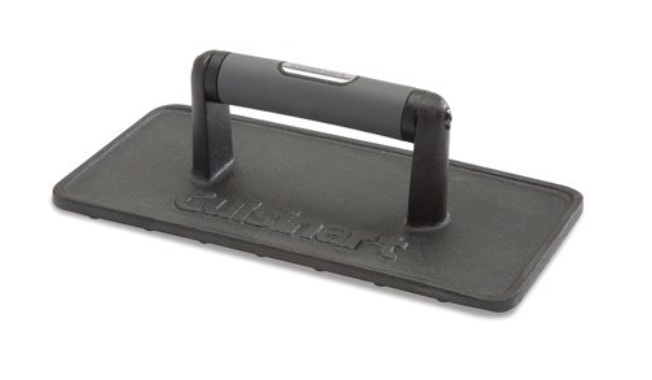 Cuisinart Cast Iron Grill Press
The Cuisinart Cast Iron Grill Press (great for stocking stuffers!) is a handy tool that makes grilling easier, faster and healthier. Press away unwanted excess fat from your meat and serve up healthier grilled foods. Heat the press on your grill and use it to grill the top side of your food – reducing cooking times and creating incredible grill marks just like the pros. Ideal for making creative Panini's right on your grill.
Get it here.