My mom and I always stop at Auntie Anne's whenever we are at the mall to split a yummy snack, which is why it was important to me to come up with an amazing homemade pretzel recipe. This soft pretzel recipe tastes just like the Auntie Anne's Pretzel Bites!
I have tried many homemade soft pretzel bites recipes thinking that it is the homemade soft pretzel bites recipe, come to find out the were gross. I gave up trying to use other people's recipe and came up with one on my own instead!
Homemade Pretzels
I learned that a BIG part of making Auntie Anne pretzels at home is getting the butter and doing it the same way they do. When the pretzels are hot out of the oven the get a nice bath in melted butter! I never said these homemade pretzels were one of my healthy recipes but they sure are tasty! The printable directions for this homemade soft pretzel bites recipe can be found below.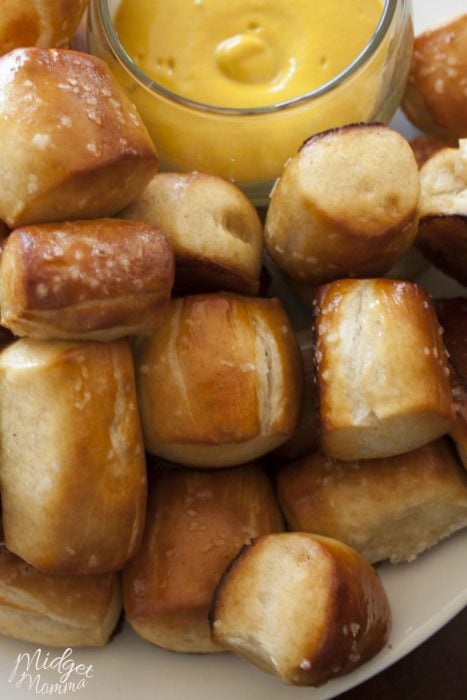 These are also amazing to dip in homemade white cheddar queso , which is sooo easy to make! Serioulsy you HAVE to try it! Soooo good!!
I use my KitchenAid Mixer when making these Auntie Anne's Pretzel Bites Copycat – really I use my mixer for just about everything I do in the kitchen. If there is a use for it then I am using it! This is the mixer I have and not only is it awesome for when I need to mix things, or anything I am doing they come in a large variety of colors so you can easily match your kitchen 🙂 I have the cherry red one 🙂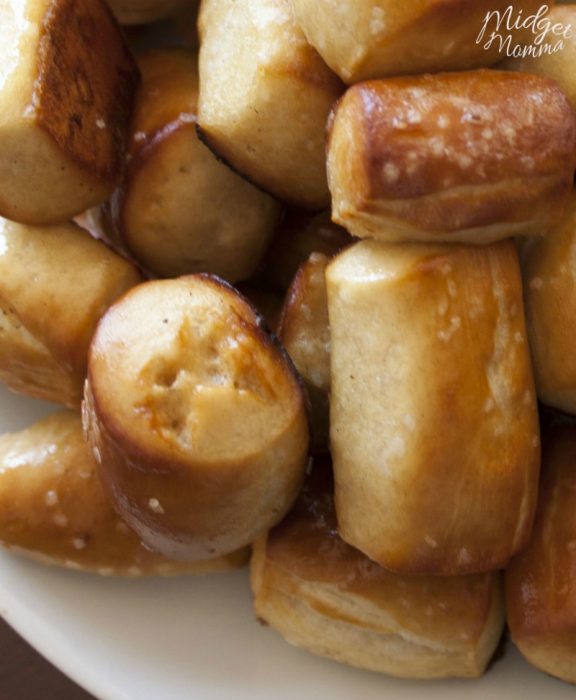 I find that when warming the milk is a lot easier to do when I use my pyrex measuring cups and then pour it into the mixing bowl. I have a smaller microwave so the large bowls don't fit. And since I use my KitchenAid to mix it all that bowl is metal and well it really is a bad idea to stick metal in the microwave 😉
If you are a die hard Auntie Anne's fan then you will also want to make sure you check out this Copycat Auntie Anne's Cinnamon and Sugar pretzel bites recipe and the Auntie Anne's Copy Cat pretzel Hot Dog too!
If you are looking for more awesome recipes that are awesome for parties check out these 23 recipes that are perfect for parties!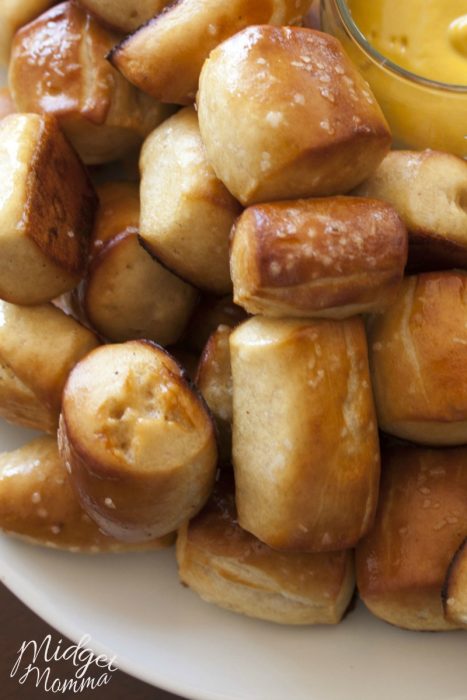 For Tasty Recipes every day join us on our Facebook page here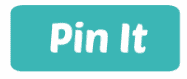 How to Make Homemade Pretzels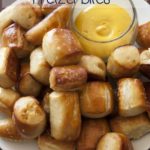 Homemade Pretzels - Auntie Anne's Pretzel Bites Copycat Recipe
Homemade Copy Cat Auntie Anne's Pretzels. This homemade pretzel recipes tastes just like Auntie Anne's Pretzels!
Pin Recipe
Print Recipe
Instructions
Warm up the milk in the microwave for just about one and a half minutes. I use my pyrex measuring cups to heat it in. It should be about 110º. If it's too hot it will kill the yeast. You should be able to comfortably keep your finger in it.

Stir in the yeast and one tablespoon of the brown sugar and let it sit for about 10 minutes.

Now grab a large mixing bowl or the bowl of your stand mixer and pour the mixture in it.

Add the butter and remaining sugar.

Add the flour about 1 cup at a time and the add the fine salt.

Knead for about 10 minutes with a stand mixer or by hand.

Put it in a greased bowl and cover with greased cling wrap.

Let rise for 1 hour in a moist, warm place until doubled in size. Preheat the oven to 450º.

Punch down dough and divide into 12-14 lumps.

Roll each piece with your hands to form a rope as thin as you can.

Combine the warm water and baking soda in a wide bowl.

Cut the dough into 1 1/2" pieces, then dip in the baking soda water.

Place on a greased baking sheet and sprinkle with coarse salt.

Bake for about 6-10 minutes or until browned.

Dip each homemade pretzel in the melted butter while hot.
Nutrition
Serving:
12
pieces
|
Calories:
295
kcal
|
Carbohydrates:
15
g
|
Protein:
2
g
|
Fat:
25
g
|
Saturated Fat:
15
g
|
Cholesterol:
68
mg
|
Sodium:
2837
mg
|
Potassium:
123
mg
|
Sugar:
15
g
|
Vitamin A:
830
IU
|
Calcium:
109
mg
|
Iron:
0.1
mg
This homemade soft pretzel bites recipe are a great snack to have on hand when the kids get home from school or to have as a family movie night snack!
Looking for more snack recipes? Check these out! 
Chicken Bacon Ranch Cheese Fries
Print the directions below for homemade soft pretzel bites recipe to make it easier when you are making them 🙂
Join the newsletter
Subscribe to get our latest recipes right in your inbox every time we post a new one!


We won't send you spam. Unsubscribe at any time.
Powered by ConvertKit

Other Amazing recipes:
Join the newsletter
Subscribe to get our latest content by email.
This post may contain affiliate links. Please read my disclosure policy here