Hi! I am Lauren and I have a HUGE addiction to Smores (really who doesn't), in the summer time I could make them every night for dessert and not get sick of them and I crave them in the winter… But I have found the most amazing solution to having to go through out winter with out the amazingness of warm marshmallow, with gooey melting chocolate and the crunch of a graham cracker (and it is quite a bit less messy than it's summer time counter part). S'Mores Dessert Dip!!!!
S'Mores Dip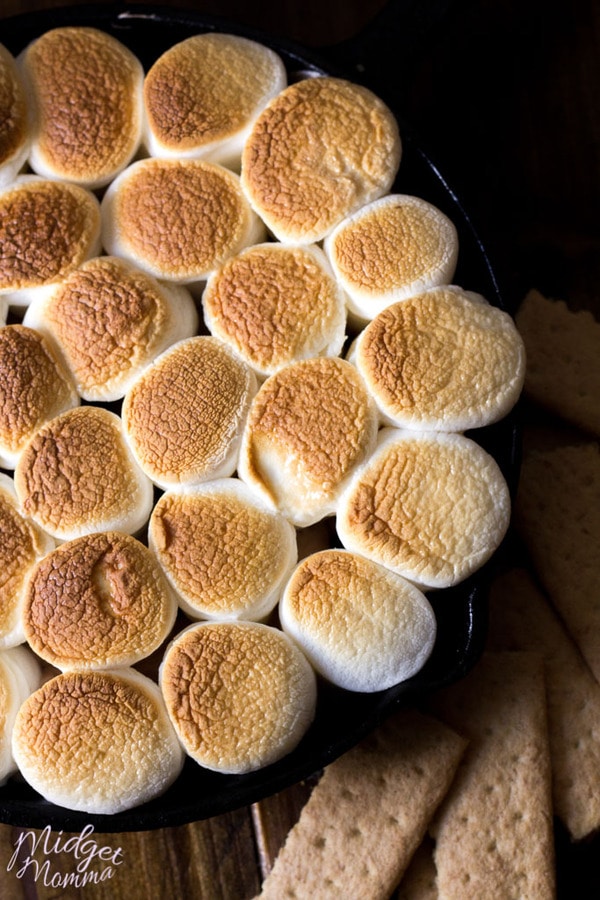 I am going to warn you though, once you make this recipe your taste buds will send signals daily to your brain that you need to make it as will the rest of your household be hinting (or begging) for you to make this. Thankfully it can be whipped up in about 8 minutes and you will be on your way to enjoying the amazing taste of warm marshmallow, with gooey melting chocolate and the crunch of a graham cracker no matter how cold it is outside.
If you are a big fan of S'mores, be sure to check out these other S'mores Recipes that we love!
S'Mores Dessert Dip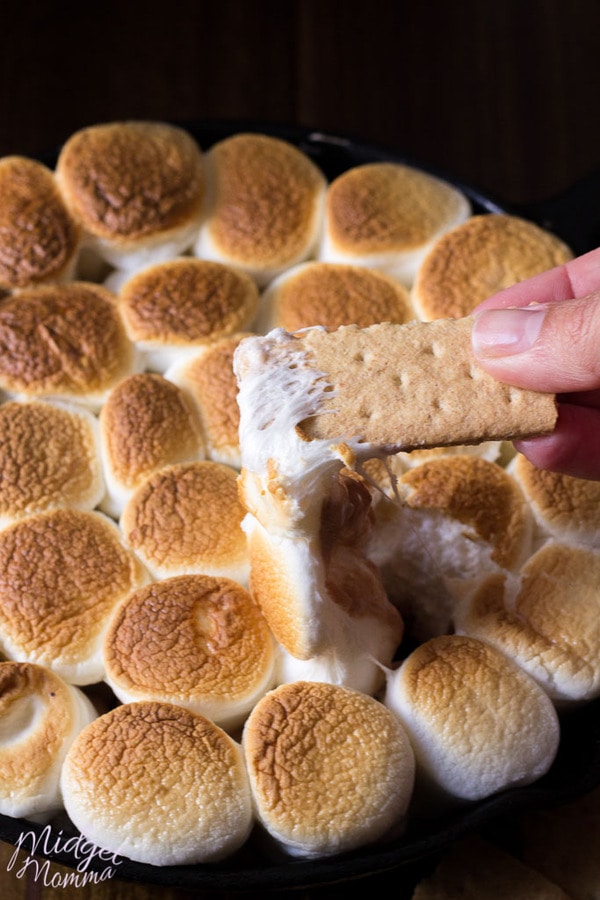 S'Mores Dessert Dip ingredients:
1 cup marshmallow fluff
4 ounces cream cheese
1 cup milk chocolate chips
28-30 large marshmallows
S'Mores Dessert Dip Directions:
Preheat your oven to 425 degrees.
Add in your marshmallow fluff and your cream cheese to a large microwave safe bowl. Heat in the microwave for 30 seconds, remove and stir till blended well. Then add in your chocolate chips and stir.
Pour the fluff mixture into a small oven safe pan. Top with the marshmallows.
Place it in the oven until the tops of the marshmallows are golden brown, about 5 minutes but keep an eye on it because the marshmallows can burn fast.
Grab your graham crackers, take a nice sized scoop and take a bite…. oh yes
More Dip Recipes to try!
Join the newsletter
Subscribe to get our latest content by email.