Santa Hat Cupcakes are my Favorite Christmas cupcake!
Its being to look at lot like Christmas in the kitchen! This fun Santa hat cupcake is one that the kids are going to LOVE! These Santa hat cupcakes look like they took forever to make and a lot of skill, but they are are so easy to make.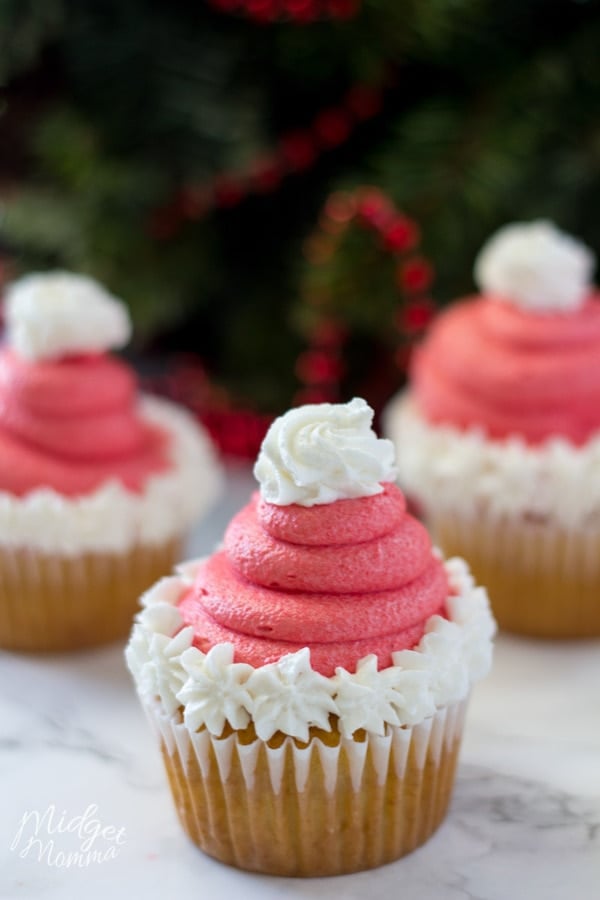 Everyone will love these Santa Hat Cupcakes not only because they are adorable but because they are made with homemade cupcakes and homemade frosting.
Santa Hat Cupcakes
When making Santa Hat cupcakes you are going to want to use your favorite cupcake flavors. Depending on my mood depends on what I use, but I normally use chocolate chip cupcakes, strawberry cupcakes, chocolate cupcakes or Bakery Style Vanilla Cupcakes. If you have a boxed cake mix you were wanting to use, try this awesome way to make a boxed cake mix taste homemade… it really gives you an amazing cupcake or cake!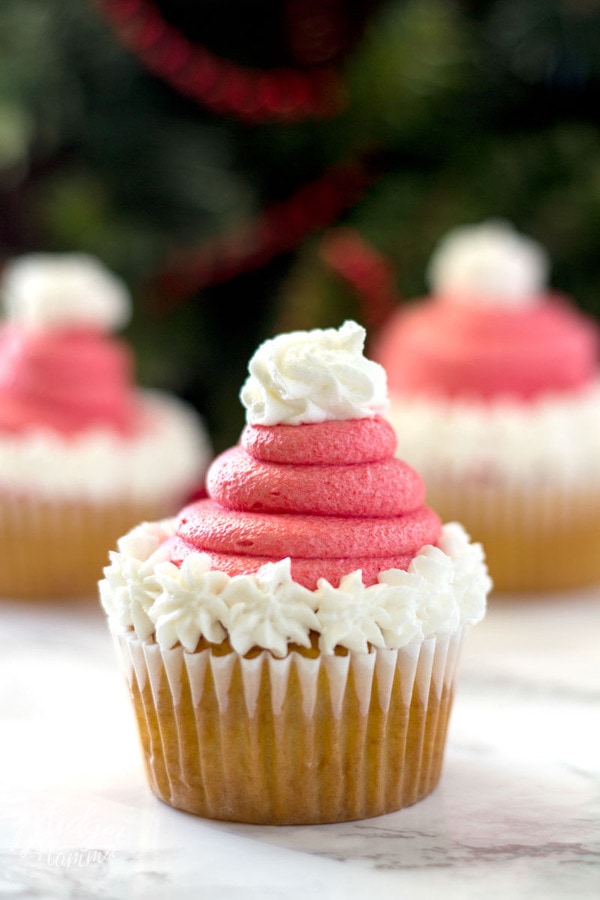 For the frosting you want to use a frosting that you can color red. I like to use Marshmallow Buttercream, cream cheese frosting or my favorite The best Buttercream Recipe. Again which one you use depends on the mood you are in flavor wise.
You are going to want to make a cupcake frosting swirl, if you have never made a cupcake frosting swirl it is super easy to do! Check out the step by step directions for How to make a cupcake Frosting Swirl.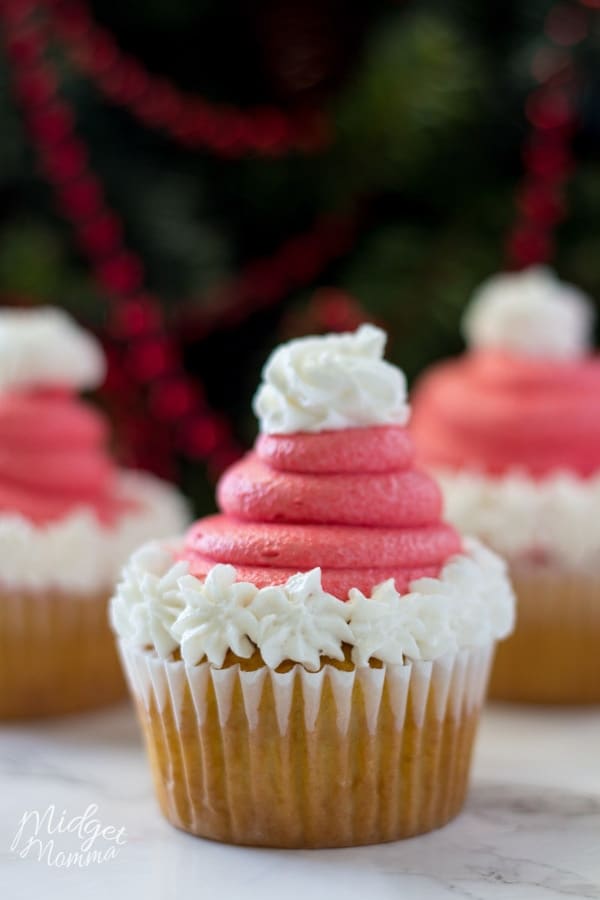 How to Make Santa Hat Cupcakes
Making these Santa hat cupcakes is so easy. All you need is homemade cupcakes cooled, red frosting, white frosting and a frosting piping bag.
Santa Hat Cupcake Supplies
Santa Hat Cupcake Directions
First make a batch of your cupcakes and let them cool completely. You can pick whatever flavor for the cupcakes that you want to.
Next make a double batch of frosting. Pick from Marshmallow Buttercream, cream cheese frosting or  favorite Vanilla Buttercream Recipe.
Split your frosting into 2 bowls once it is finished being made, putting 70% of the frosting in one bowl and 30% of the frosting in another.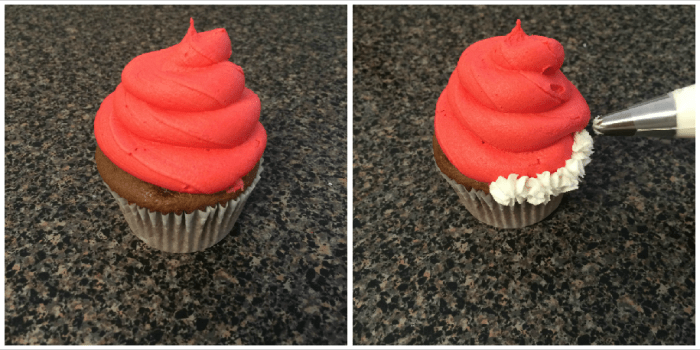 Take the larger amount of frosting and color it red using food coloring. You can use either gel or liquid food coloring, whichever you prefer. I prefer the gel but it is all personal preference. Add food coloring and mix until you get a deep red color that is the same color as Santa's hat.
Place your large round pastry tip in one pastry bag and fill it with the red buttercream. Using the pastry bag pipe a frosting swirl on top of your cupcake. Pipe a red frosting swirl on all cupcakes until they are all topped with red frosting, refilling the pastry bag as needed with your bowl of red frosting.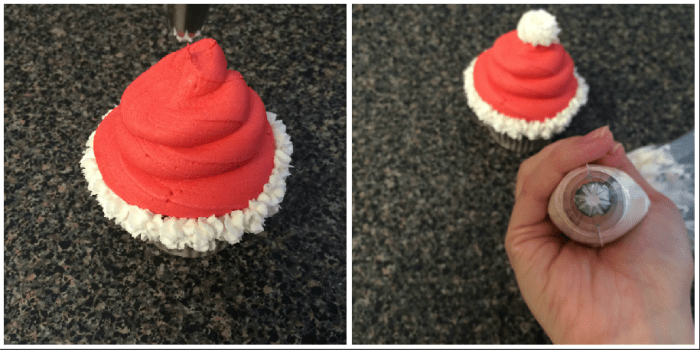 Get your second pastry bag and place your star pastry tip in your pastry bag and fill it with the white frosting. Holding the pastry tip against the bottom of the red frosting press lightly on the pastry bag to pipe a small star of frosting. Continue around the base of the red frosting until the bottom is covered. Do this for each cupcake.
Then using the white frosting and the star tip piping bag make a star at the top of the red frosting swirl to put a star on Santa's hat.
Bring these Santa Hat Cupcakes to any party you are going to and everyone will love them! I find transporting them is easiest when I use a covered Cupcake Carrier.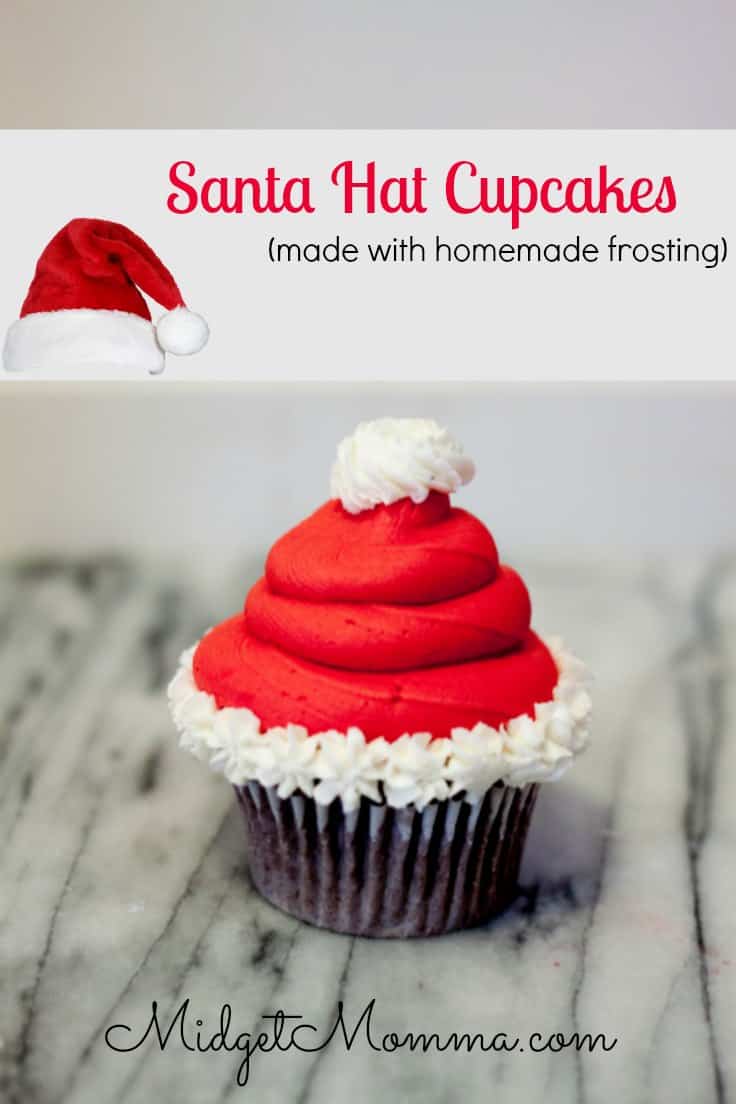 Join the newsletter
Subscribe to get our latest recipes right in your inbox every time we post a new one!
More Christmas Treats you will Love!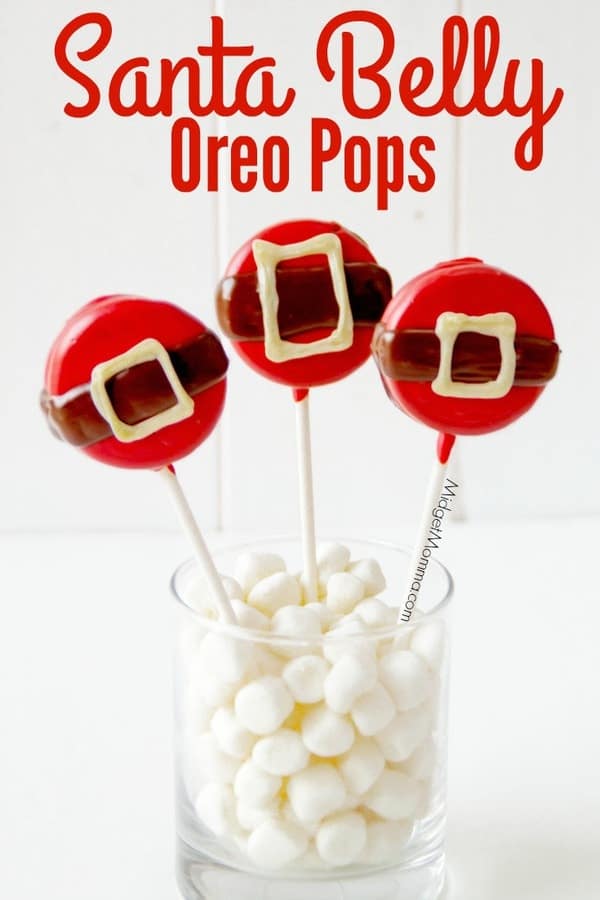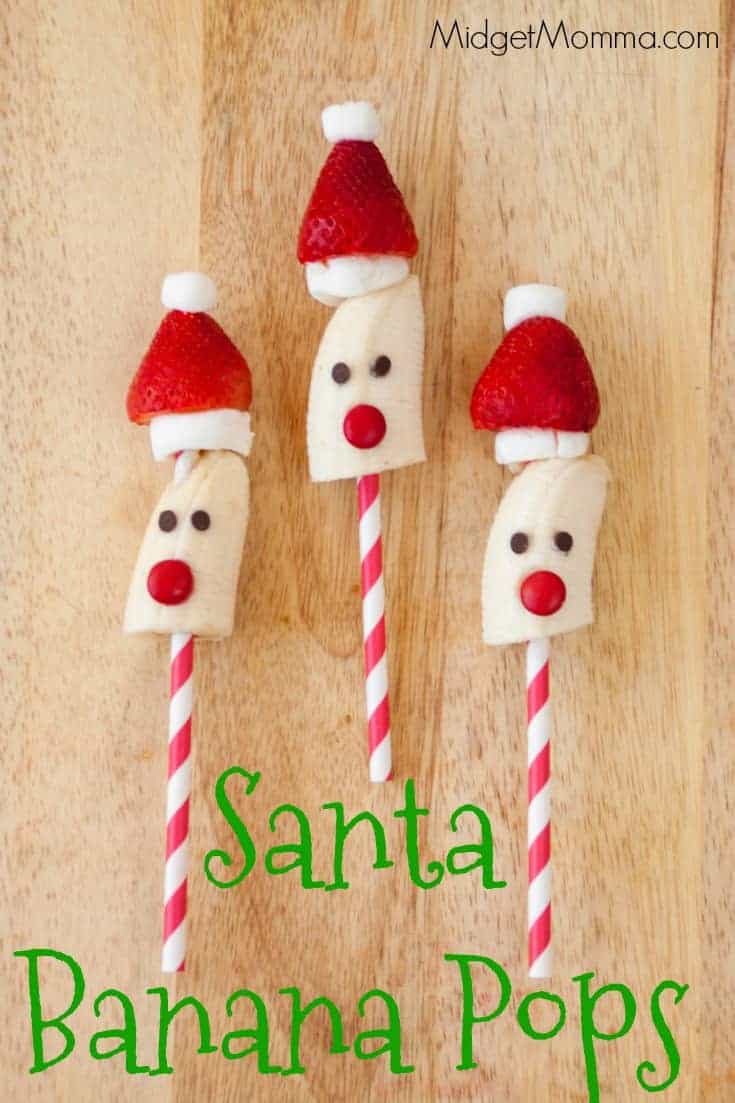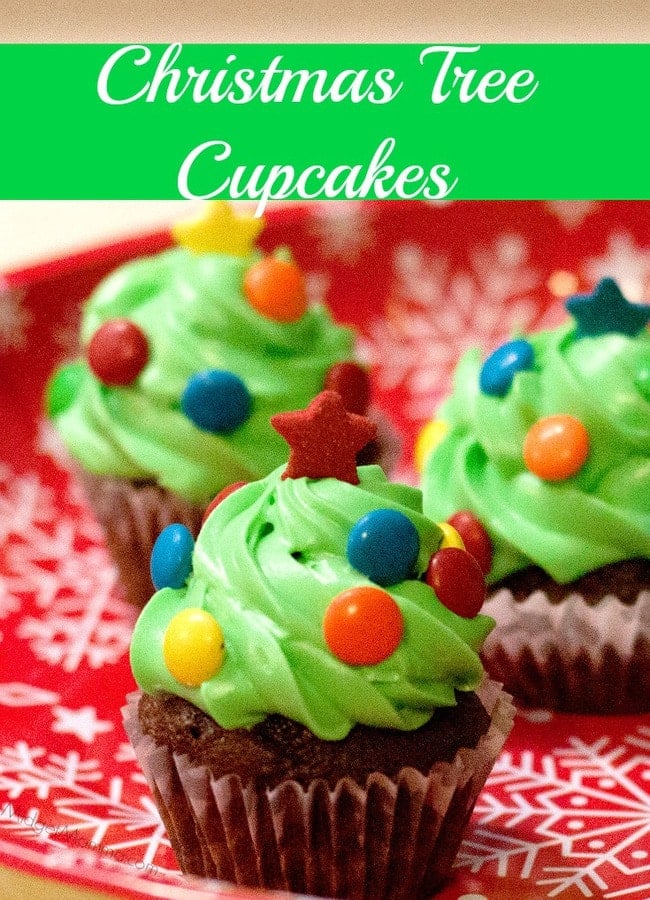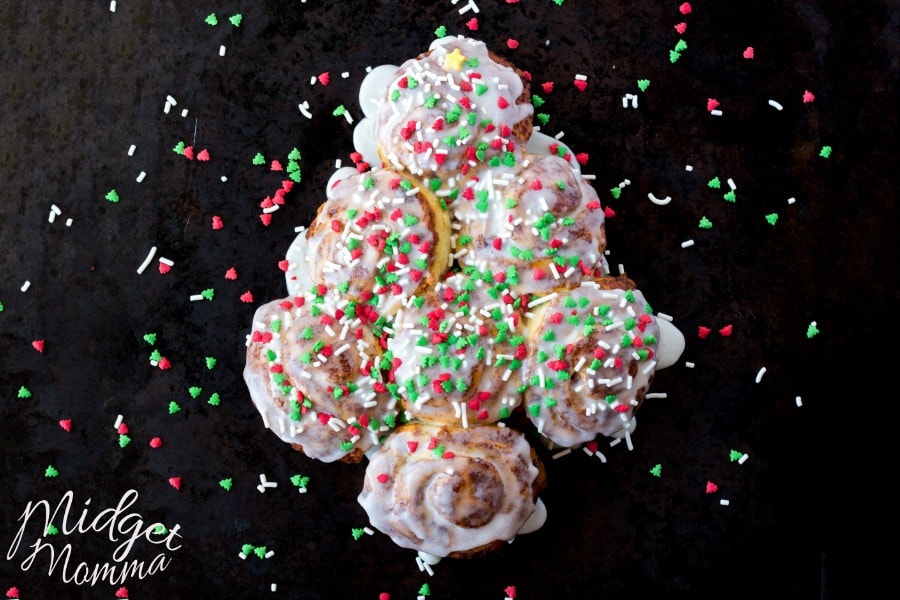 Christmas Tree Marshmallow Pop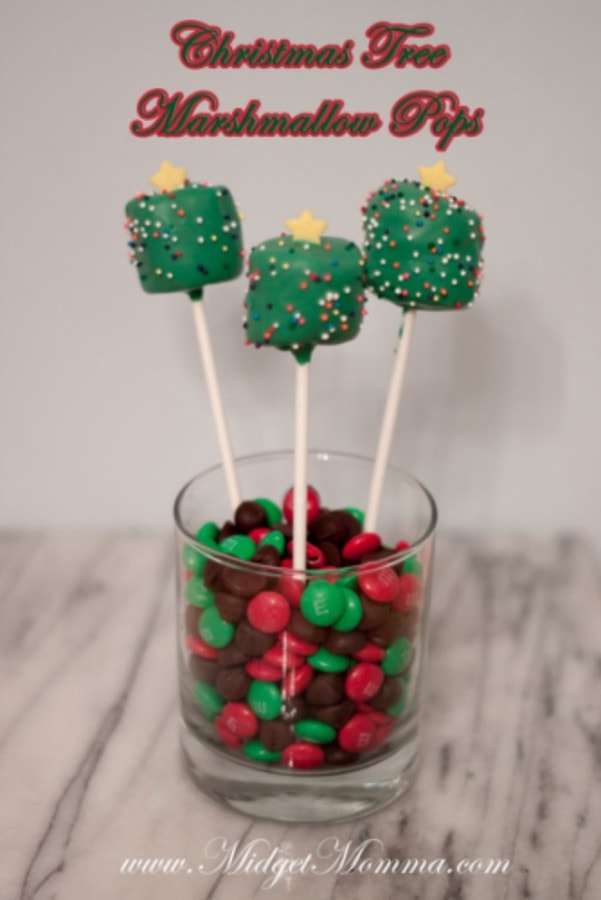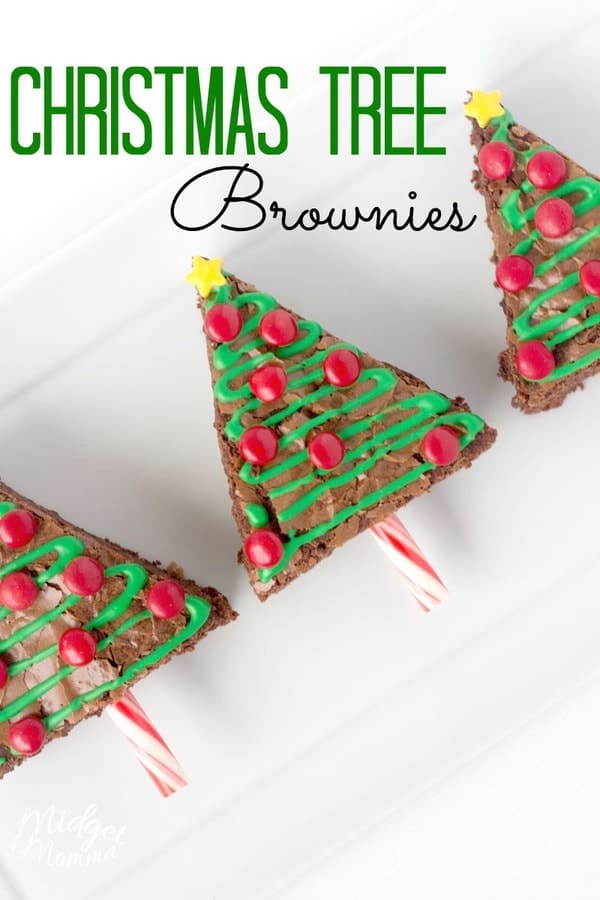 More Holiday fun to check out!
You can have a lot of fun calling Santa with Santa's Phone number and it is FREE!
Does Elf on the Shelf come to visit your house? If so make sure you check out these awesome Elf on the Shelf Ideas!
We have LOTS of elf on the shelf ideas too so make sure you check them out!
Elf on the Shelf Kitchen Ideas
50 Easy Elf on the Shelf Ideas
Elf on the Shelf Letter – Perfect Elf on the shelf printable letter that you can print out and have your elf on the shelf bring with him or her when he comes to visit! Plus this Elf on the Shelf Rules printable is awesome to print out and hang on the wall for the kids!
You should also check out these 135 elf on the shelf ideas! There are over 135 Elf on the shelf Ideas that kids will love! If you are running short on time, then make sure you check out this list of Quick Elf on the Shelf ideas!
There are so many tasty christmas treats that the kids will love and they are all perfect for any kids Christmas parties that you might have. Some of our favorite Christmas treats are Santa Hat Cupcakes and Whoville Cookies ! But you can check out the full list of Kid Friendly Christmas Treats and pick out your favorites to make with the kids!
If you are looking for cookie recipes we have you covered there too! Check out our Beautiful Christmas Sugar Cookies, 12 Days of Christmas Cookies, The Best Christmas Cookies Recipes, and Christmas Tree Desserts Recipes!
And make sure you grab this Last minute Personalized Santa Letter set!
This post may contain affiliate links. Please read my disclosure policy here