Homemade Marshmallow Buttercream frosting is one of my favorite buttercream frosting recipes. All you need is butter, powdered sugar, Marshmallow Fluff (homemade or store bought) and Almond extract!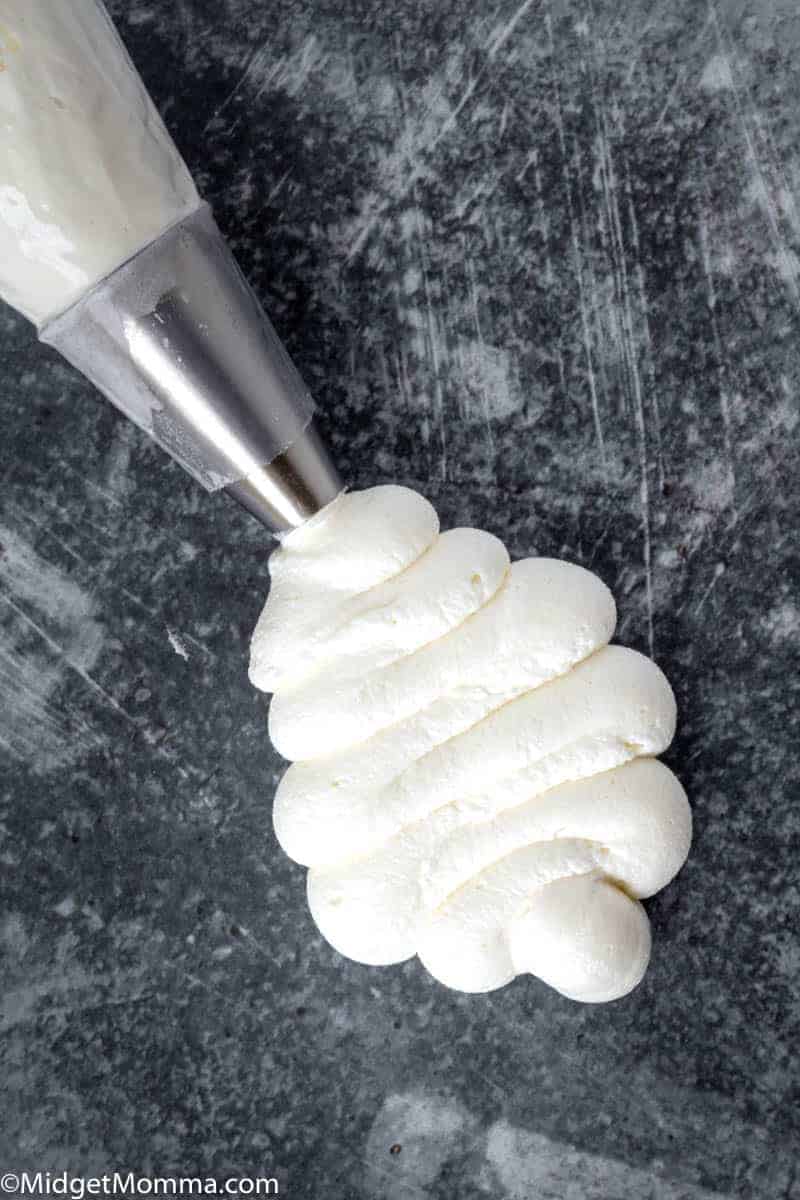 Marshmallow Buttercream Frosting Recipe
Marshmallow Frosting is so easy to make at home that all of your friends will think you are an expert baker once they taste this amazing marshmallow frosting!
This marshmallow frosting is just like my Vanilla buttercream Frosting when it comes to being bakery quality, amazing taste and perfect for decorating cakes and cupcakes but with an amazing marshmallow flavor.
Looking for more Frosting Recipes? Check these out!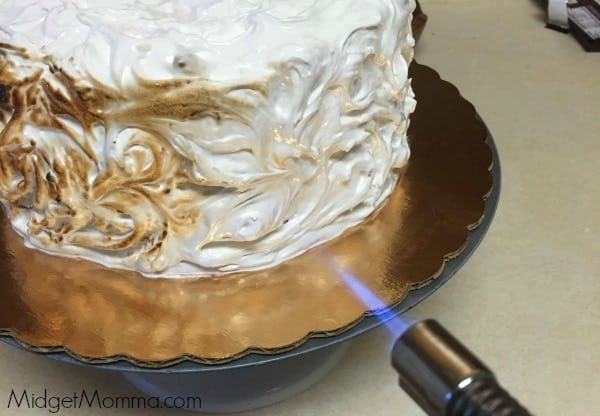 I love using this frosting recipe when I am making my Bunny Cake and my S'Mores cake. However this frosting can also be used on just about any cupcake flavor too!
If you are looking for cupcake recipes be sure to check out our favorites!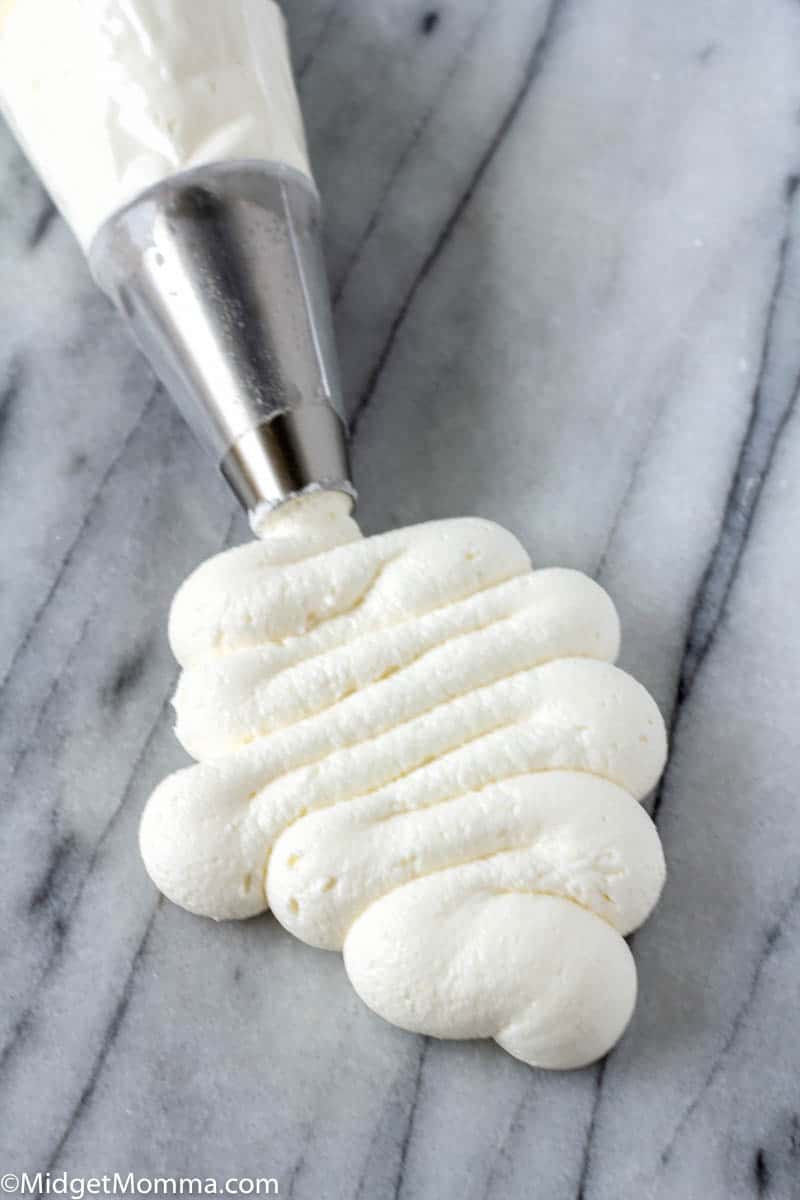 Tools for Decorating
This is my favorite cake decorating set to use when I am decorating cakes. It comes with icing bags and lots of different icing bag tips so you can pick which style you want your frosting to be when you are decorating your cakes.
If you have always wanted to make an icing swirl so you have pretty cupcakes, check out this step by step guide on how to make an icing swirl. It really changes the look of your cupcakes! If you are using different flavored frostings and want them both on top of your cupcake swirled together, check out how to swirl two icing flavors. If you want to layer your frosting flavors, check out the layered frosting swirl!
I love being able to make cakes that taste like a bakery but my creative skills are not always there so I love this 1,000 Ideas for Decorating Cupcakes, Cookies & Cakes book – there are sooo many ideas for cake designs that are easy to replicate.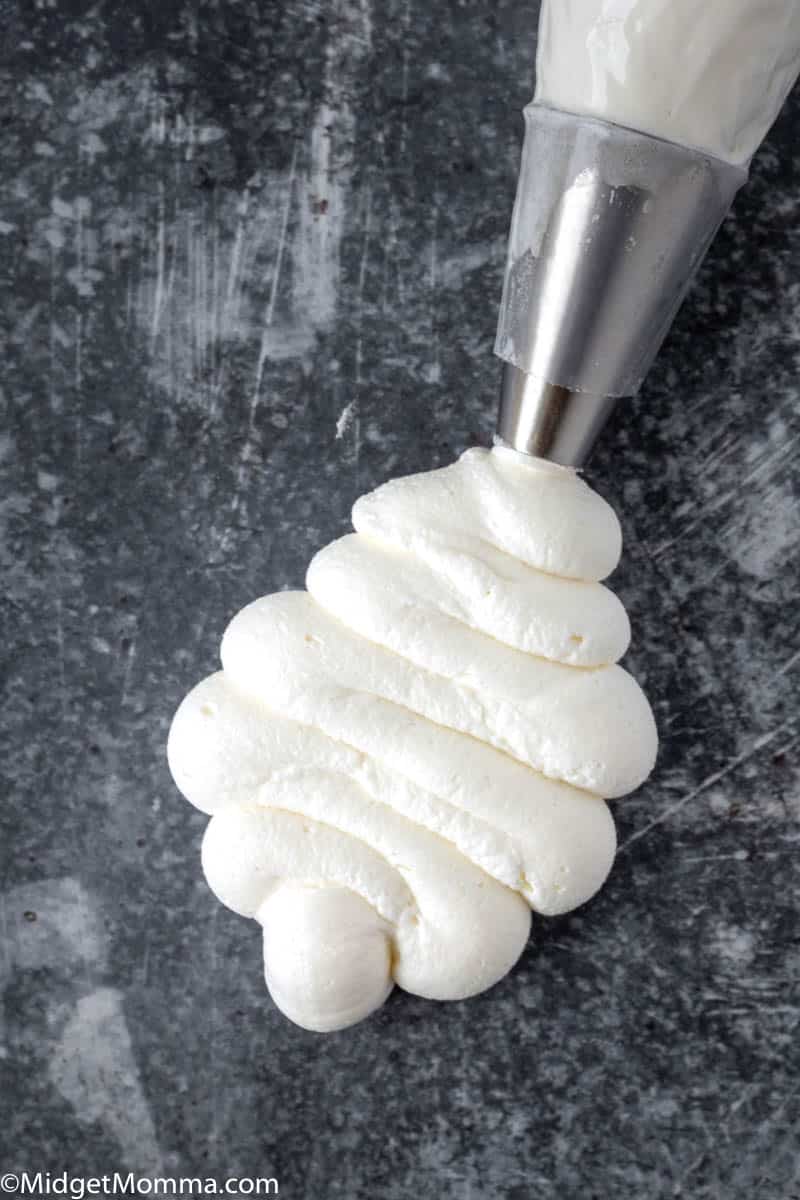 Tips for Making this Frosting
Use a Stand mixer. I know I say it all the time, but seriously everyone should have a KitchenAid Mixer ! It is really the best kitchen gadget I have bought aside from my Keurig! I use my mixer for just about everything I do in the kitchen. If there is a use for it then I am using it! This is the mixer I have and not only is it awesome for when i need to mix things, or anything I am doing they come in a large variety of colors so you can easily match your kitchen. I have the cherry red one!
Let butter soften on the counter. You need softened butter when making buttercream, however you do not want to put it in the microwave, so take it out and place it on the counter to soften.
Make sure butter and powdered sugar are creamed well. With my other buttercream frosting recipes you can keep whipping if you need to, with Marshmallow Frosting you are going to be folding the marshmallow fluff into the frosting after you have creamed together the other ingredients so it is important that you cream the buttr and powdered sugar well.
Piping for cupcakes. If you are wanting to have the frosting hold its shape for a long period of time when you are making cupcakes, I recommend changing out the 1 cup of butter for 1/2 cup butter and 1/2 cup shortening.
Use homemade fluff. When making this Marshmallow frosting, I prefer to use homemade fluff, however you can used jarred marshmallow fluff. I love the flavor so much more when using homemade fluff, and think it is so worth the extra step!
How long can buttercream frosting sit out?
I store my buttercream in the fridge and then rewhip it when I want to use it if I have made it ahead of time. If you have already frosted a cake or cupcakes this buttercream frosting can sit out for up to 3 days.
How many days in advanced can I make Buttercream frosting?
You can make this buttercream frosting 3 days in advanced of when you want to use it and store it at room temperature. You can make this buttercream frosting up to 2 weeks ahead of time if you are going to store it in the fridge.
How to Store Buttercream frosting
The buttercream can be stored at room temperature for up to three days or in the refrigerator for up to two weeks.
Can you Freeze Buttercream Frosting?
You can freeze chocolate buttercream frosting for up to 3 months. I suggest using a freezer bag or a plastic container. if you are using a freezer bag b sure to squeeze all of tee air out of the bag before putting it in the freezer.
How to rewhip buttercream frosting after storing
When you bring it out of the refrigerator let it sit at room temperature for two hours. Then re-whip it for ten minutes to bring it back to life.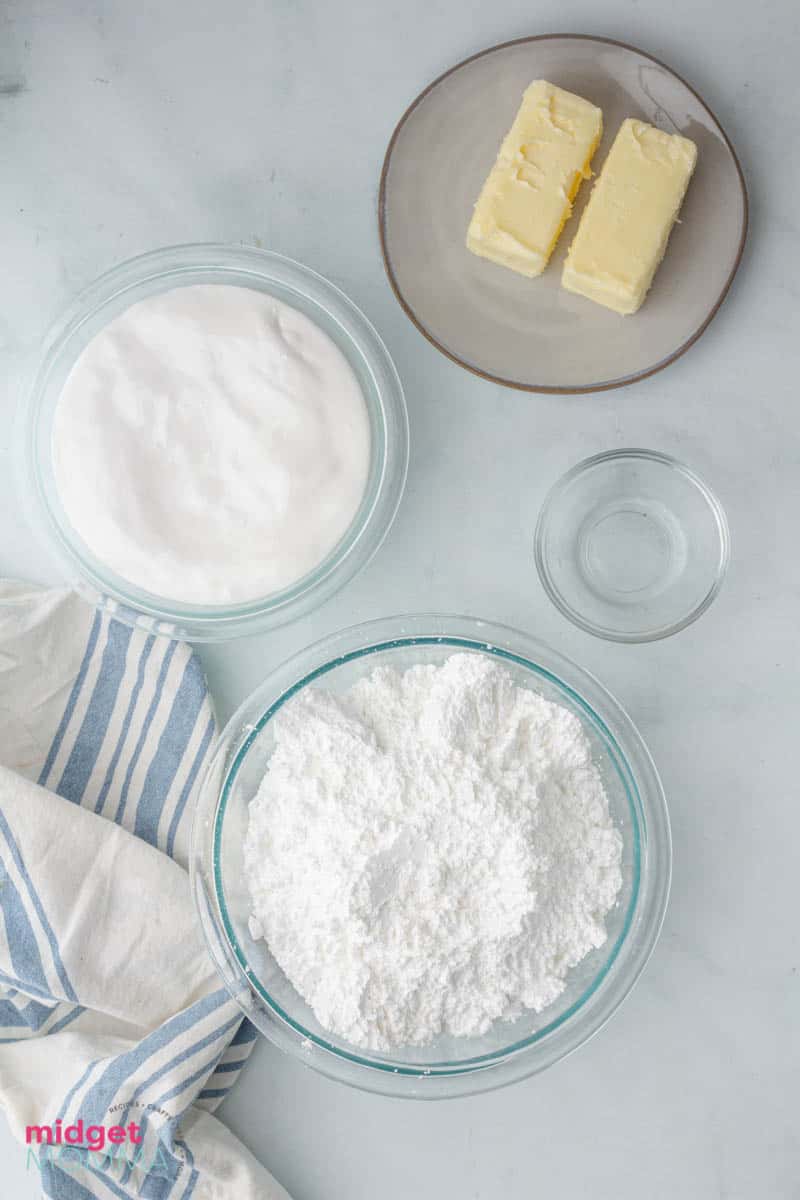 Marshmallow Buttercream Frosting Ingredients
How to Make Marshmallow Buttercream
Place the butter in the bowl of the stand mixer. Cream the butter until smooth.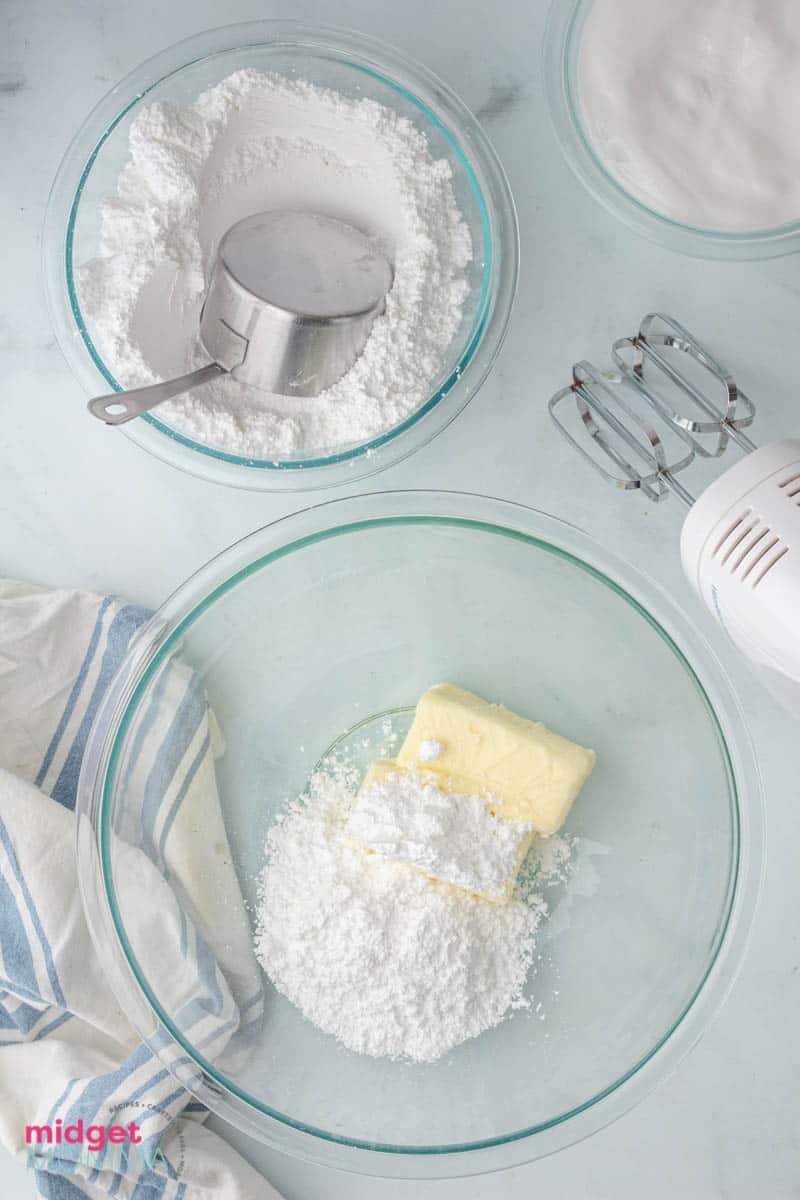 Slowly add in your sugar 1/2 cup at a time until its all incorporated.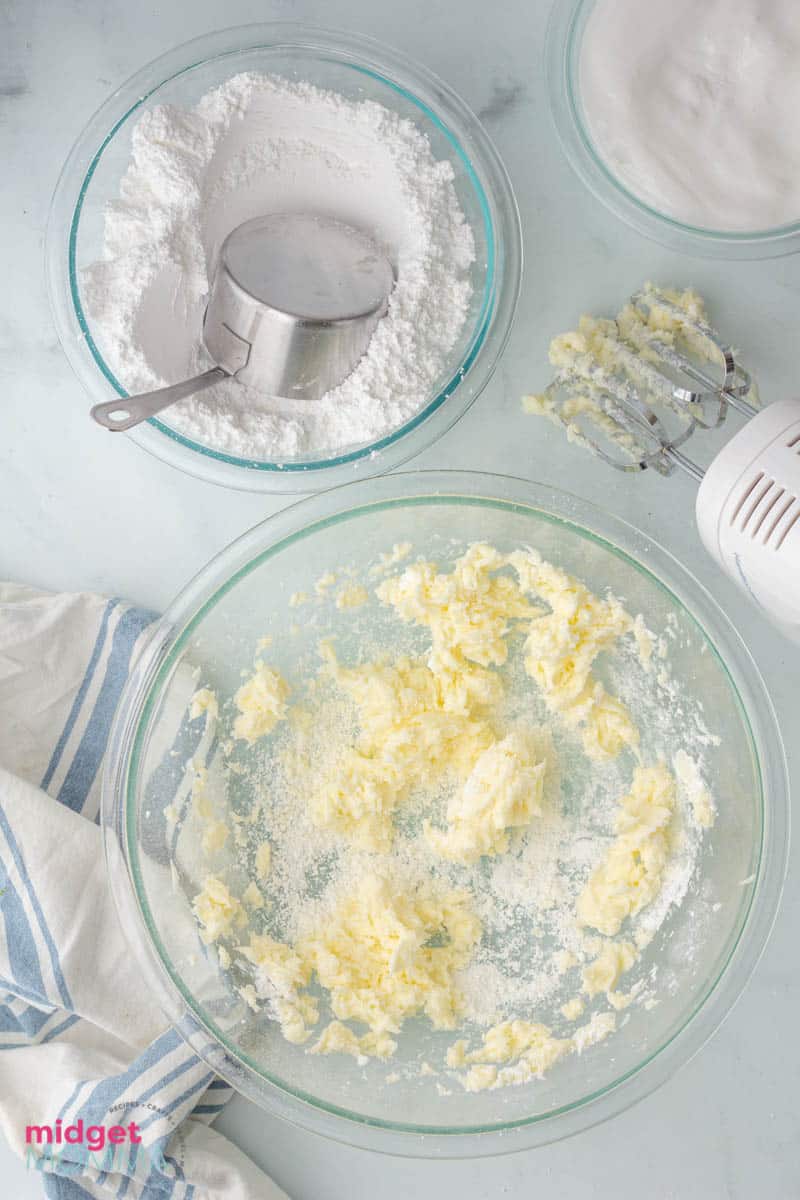 Add in the almond extract and continue mixing for 5-10 minutes letting the butter combine completely with the sugar until light and fluffy.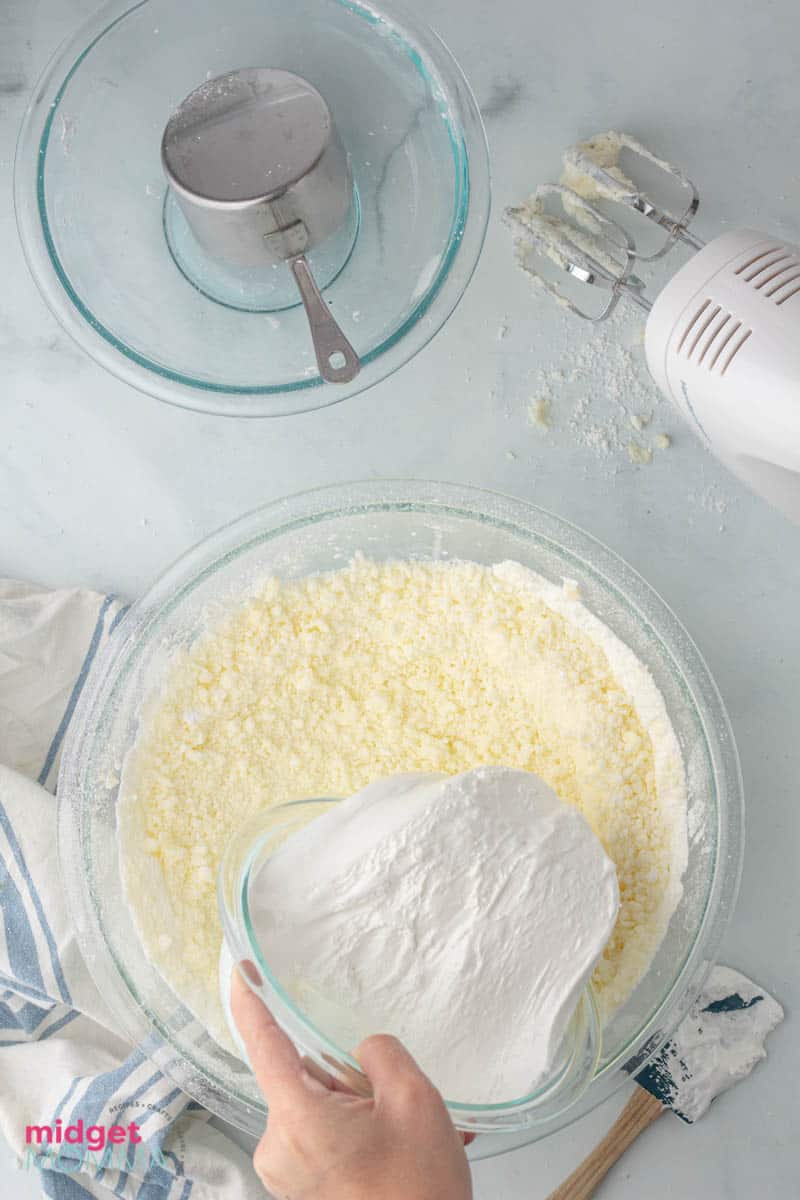 Carefully fold the marshmallow fluff into the butter mixture until well incorporated.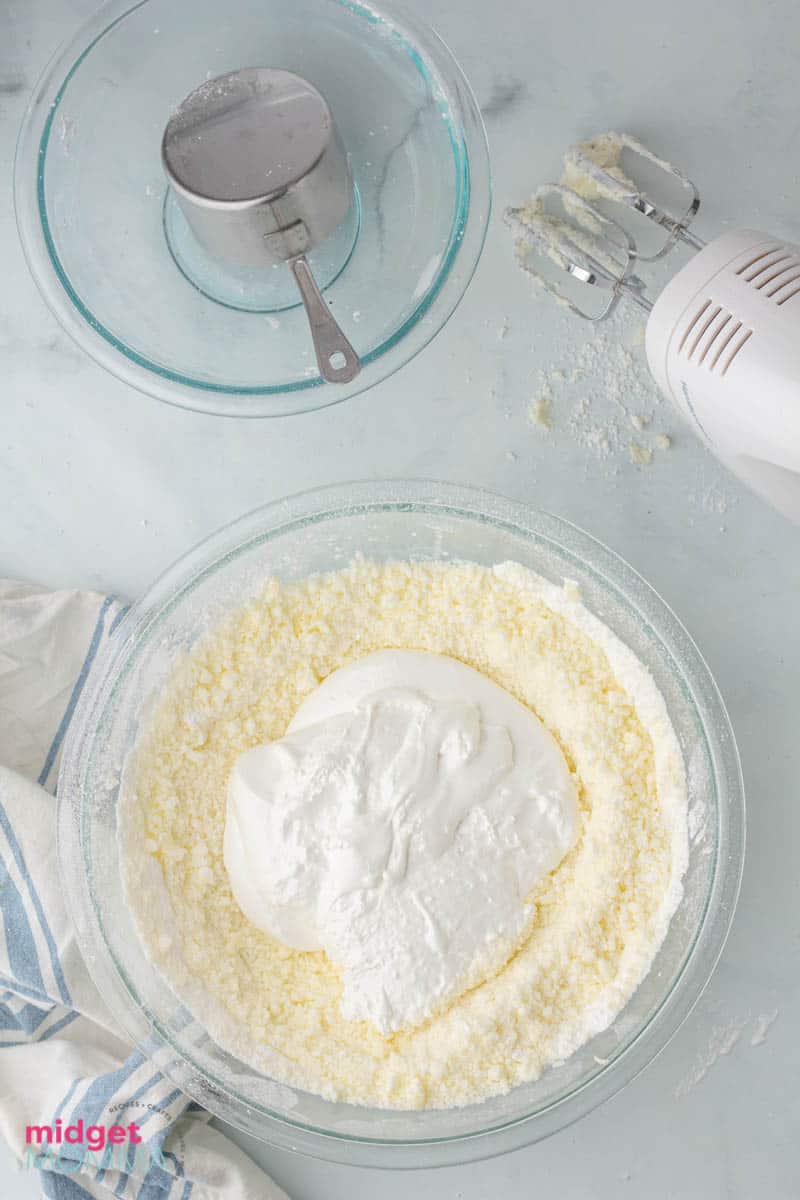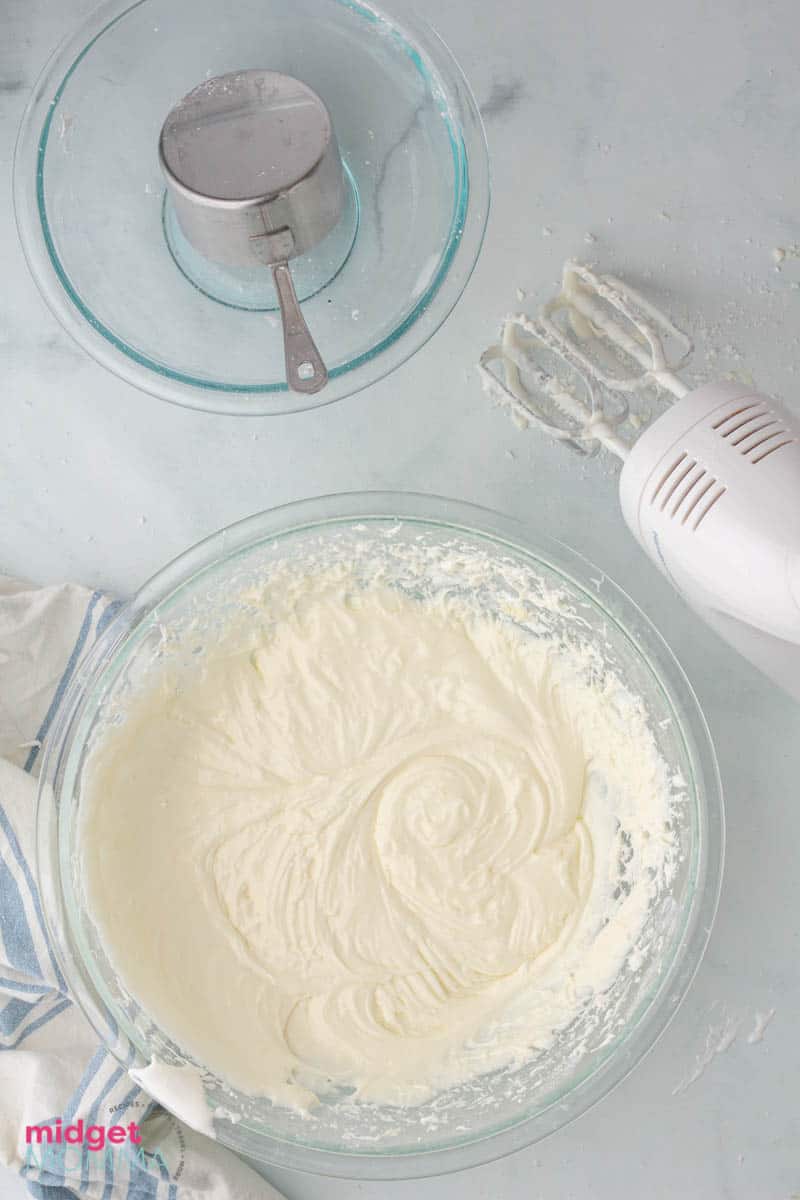 Love Marshmallow? Check out these great Recipes!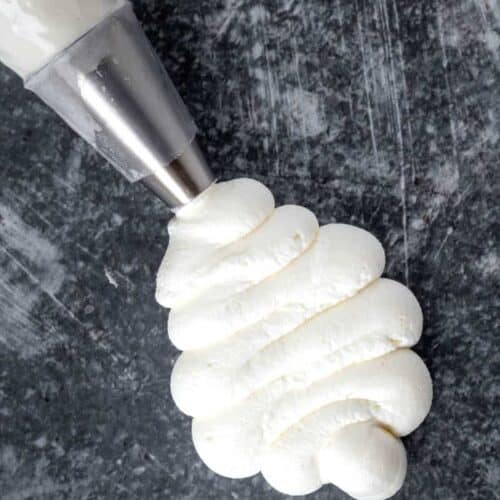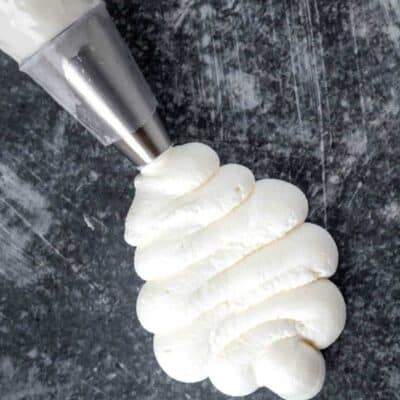 Marshmallow Buttercream Frosting
Marshmallow Buttercream Frosting is a perfect buttercream frosting for frosting and decorating cakes. This bakery style frosting is made with homemade marshmallow fluff which gives it an amazing flavor, but the texture is also perfect for decorating a cake.
Print
Pin
Rate
Servings: 1
Instructions
Place your butter in the bowl of your mixer. Cream the butter until smooth.

Slowly add in your sugar 1/2 cup at a time until its all incorporated.

Add in the almond extract.

Carefully fold the marshmallow fluff into the butter mixture until well incorporated.

You can store this a room temperature for up to two weeks in a airtight container.
Notes
If you are using this recipe to decorate cupcakes it will make enough to frost 24 cupcakes. The calorie count for 24 cupcakes frosting wise comes out to 193 calories for the frosting per cupcake.  This batch of frosting is enough frosting to frost a regular cake or a double stacked cake with 2 8inch or 9inch round cake pans. 
Nutrition
Calories: 4635kcal | Carbohydrates: 792g | Protein: 1g | Fat: 184g | Saturated Fat: 116g | Cholesterol: 488mg | Sodium: 1630mg | Potassium: 54mg | Sugar: 696g | Vitamin A: 5675IU | Calcium: 55mg | Iron: 0.3mg
Share on Facebook
Pin Recipe
Tried this recipe?Mention @midgetmomma or tag #MidgetMommaRecipes
More Recipes you will love!