Peanut Butter And Jelly Cupcakes make one tasty cupcake! It is no surprise since Peanut Butter and Jelly go together so well!!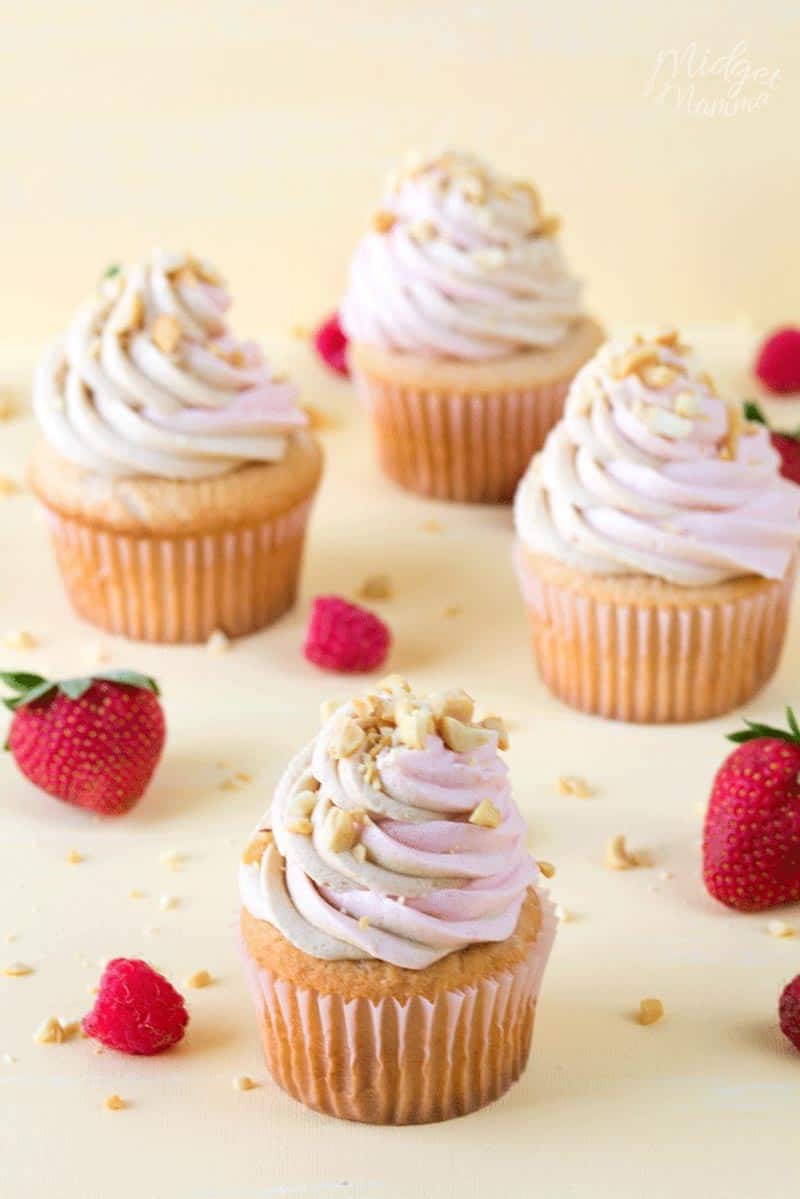 With back to school upon us, I thought it would be fun to turn a classic kids lunch into a fun after school treat! For my daughters first day of school I asked her what she wanted for lunch and of course, she chooses the classic peanut butter and jelly. It's that salty sweet combination that kids can't seem to get enough. I didn't mind this choice because how easy is it to throw some peanut butter and jelly onto two slices of white bread and call it a day.
For these cupcakes, I figured the white bread would be a classic vanilla cupcake with a twist of peanut butter and strawberry buttercream. You can change this up to any of your favorite jelly combinations like blackberry with the blackberry buttercream recipe. You can use that blackberry buttercream recipe and just switch out the preserves to your favorite kind of fruit preserves.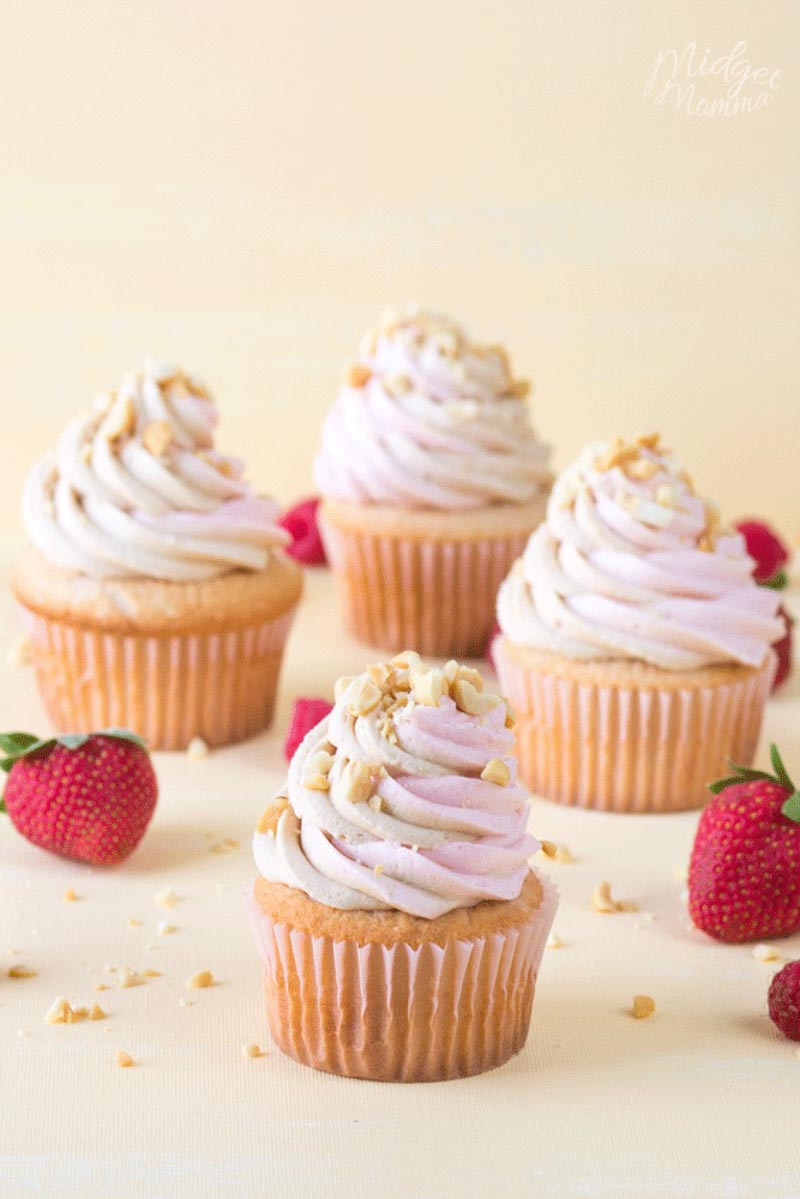 To learn how to do a cupcake swirl like a bakery check out here for my step by step picture tutorial. If you want to watch a video on how I swirl my cupcakes you can head over here and see the video of unicorn poop cupcakes at the bottom of the page.
Cupcake Decorating tip:
The trick to getting to buttercream flavors to swirl is to place the buttercream one-half of the piping bag and then fill the other half of the piping bag with the second flavor of butter cream so they are side-by-side touching.
If you want to go even fancier with these cupcakes you can fill them with the same flavor frosting. Just use the method of filling that you can find here with our S'More's Cupcakes.
Peanut Butter And Jelly Cupcakes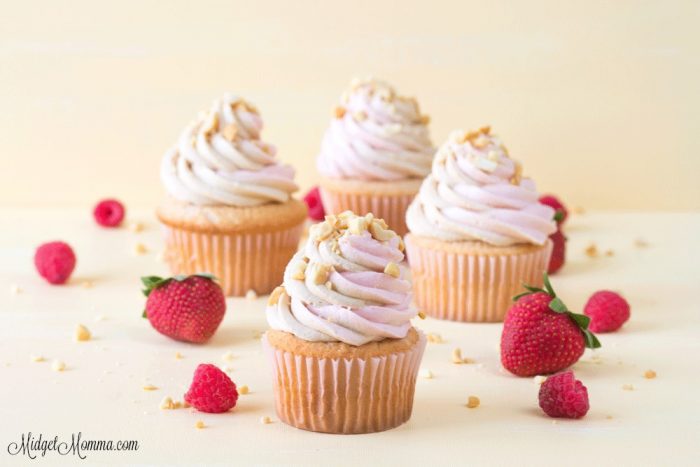 Peanut Butter And Jelly Cupcakes Ingredients
Peanut Butter And Jelly Cupcakes Directions
Place a large straight piping tip into a piping bag. Spoon the peanut butter buttercream so it rest only on the right side of the pastry bag going about halfway up and half way full. Spoon the strawberry buttercream into the left-hand side of the pastry bag so it's equal to the peanut butter side and they're touching. Twist the top of the bag so it's closed.

Swirl your buttercream onto each of the cupcakes to create a twisted buttercream swirl.
Sprinkle each cupcake with the chopped peanuts.
17 Weight Watchers Smart Points per serving on the Freestyle Program
Check out these other great cupcakes recipes:
Join the newsletter
Subscribe to get our latest recipes right in your inbox every time we post a new one!
Join the newsletter
Subscribe to get our latest content by email.
This post may contain affiliate links. Please read my disclosure policy here