These amazing Strawberry Cupcakes are made with fresh strawberries. This is the best Strawberry Cupcakes recipe ever! It is the only one that I have used for years!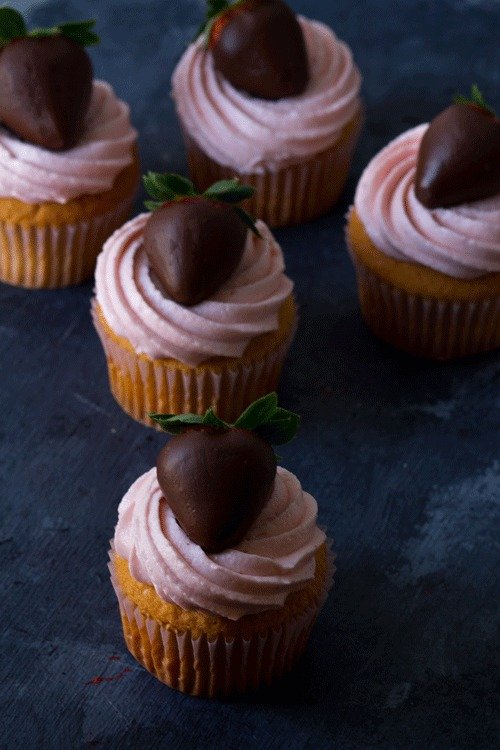 Strawberry Cupcakes
I came up with this Strawberry Cupcakes recipe to satisfy my daughter's pink obsession. Anything pink is something that she wants in her life. Since we were in the middle of strawberry season here in Louisiana I figured a strawberry cupcake would be perfect with these fresh strawberries. Now if it doesn't happen to be the strawberry season for you then you may always use frozen strawberries that have been thawed out.
When you make the cupcake batter it's important that once you add the flour you're not over mixing the batter. If you mix it too much the flour molecules will form a more strong gluten structure which in return leads to a tough cupcake. So make sure you follow directions closely and you'll have a nice light and airy cupcake.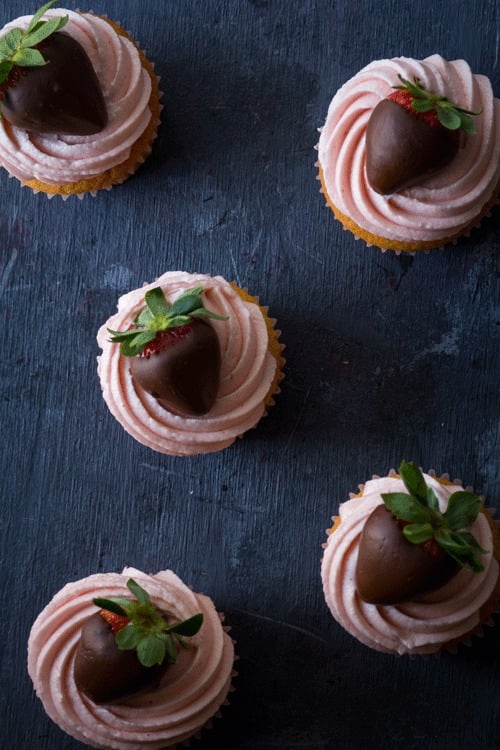 When it is time to make your strawberry puree the number of strawberries you will need will depend on the size of the strawberries. The important part is that you end up with 1/3 cup of the finished strawberry puree. If you happen to be a cupcake lover make sure you check out Crazy For Cupcakes always amazing cupcakes!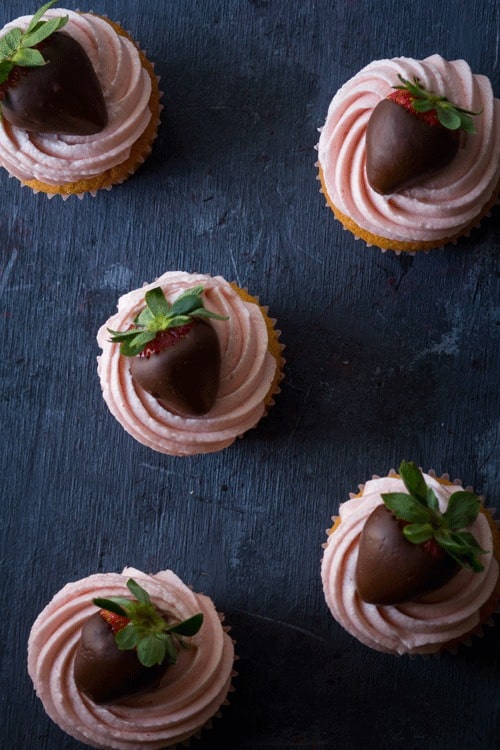 You are of course going to want frosting on your cupcakes and we have lots of tasty options!
Make sure you also check out our chocolate cupcakes and vanilla cupcakes for the most amazing cupcake recipes ever!
If you have always wanted to make an icing swirl so you have pretty cupcakes, check out this step by step guide on how to make an icing swirl. It really changes the look of your cupcakes! If you are using different flavored frostings and want them both on top of your cupcake swirled together, check out how to swirl two icing flavors. If you want to layer your frosting flavors, check out the layered frosting swirl!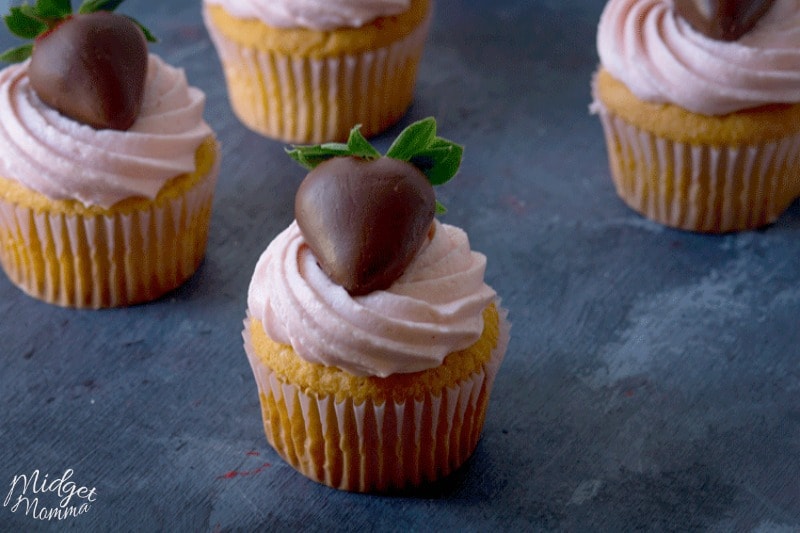 How to Make Strawberry Cupcakes
Supplies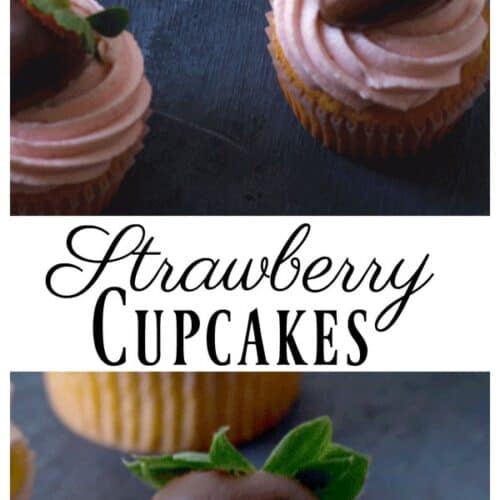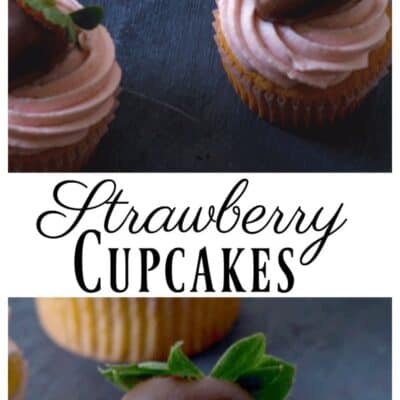 Strawberry Cupcake
Strawberry Cupcake. Homemade Strawberry Cupcakes made with real fresh strawberries.
Print
Pin
Rate
Servings: 24
Instructions
Preheat the oven to 350 degrees. Line your cupcake pans with your choose of cupcake wrappers.

Remove the stems from the strawberries and place them into a blender or food processor. Pulse them until all of the strawberry pieces have been pureed. Measure out 1/3 cup of the strawberry puree for the cupcakes and you may save any extra puree for another recipe.

Place your self-rising flour, cake flour, and sugar in the bowl of your mixer. Mix them together for a minute or two until they are well combined.

Cut your butter into tablespoon pieces. Slowly add your butter into the flour mixture one piece at a time continue mixing until you have reached the texture of sand.

Pour half of your milk into the flour mixture and mix just until the milk is incorporated. Use your rubber spatula to scrape down the sides of your bowl. Add your remaining milk strawberry puree and the vanilla to your batter and mix until combined.

Slowly add in one egg at a time to the cake batter, making sure each egg is incorporated before adding the next egg.

Scoop the batter into the prepared cupcake pan, filling them 3/4 of the way full.

Bake for 10 minutes then rotate the cake pans so the pan that was on the top rack is now on the bottom and the pan that was on the bottom is now on the top rack. Continue to bake for another 10-13 minute until a toothpick comes out clean from the center of the cupcake.

Transfer the cupcakes to a cooling rack until they have reached room temperature.
Nutrition
Calories: 204kcal | Carbohydrates: 28g | Protein: 3g | Fat: 8g | Saturated Fat: 5g | Cholesterol: 48mg | Sodium: 16mg | Potassium: 57mg | Sugar: 17g | Vitamin A: 290IU | Vitamin C: 6.6mg | Calcium: 22mg | Iron: 0.3mg
9 Weight Watcher SmartPoints on the Freestyle Program
More Great Cupcakes:
If you are looking for an awesome cupcake frosting recipe, you have to check out this list of 19 amazing cupcake frosting recipes.