Reading a book can take you on a magical journey without having to leave the comfort of your own home. One of my friend's daughters is an avid bookworm. You can always find her with her nose in some new book. So for her birthday, I knew that cute little book cupcakes would be perfect for her. For these cupcakes, you can use any recipe for cupcakes and frosting that you would like. Here are a few of my favorite cake recipes and buttercream frosting recipes.
Book Cupcake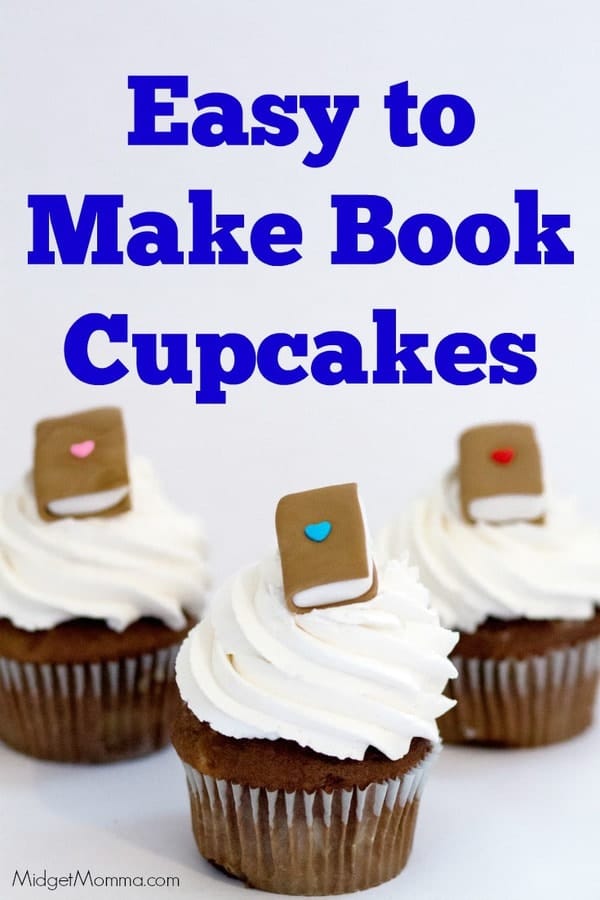 Cupcake Recipes 
Buttercream Frosting Recipes
To make these books you're going to need fondant which you can find right on Amazon. Fondant is a sugar dough that you can create shapes with just like play-dough. To get your great colors to your fondant I recommend buying gel food color, this is my favorite one to use.
The reason I recommend gel food coloring and is so it doesn't water down the fondant it keeps its shape better. To learn how to make the perfect cupcake swirl check out here How to make a cupcake swirl.

Book Cupcakes Supplies
Rolling pin
Pizza cutter
Ruler
Butter knife
Large straight piping tip
Pastry bag
Book Cupcakes Ingredients
12 cupcakes
Buttercream frosting
1# fondant
Brown gel food coloring
Powdered sugar
1 tablespoon water
Heart sprinkles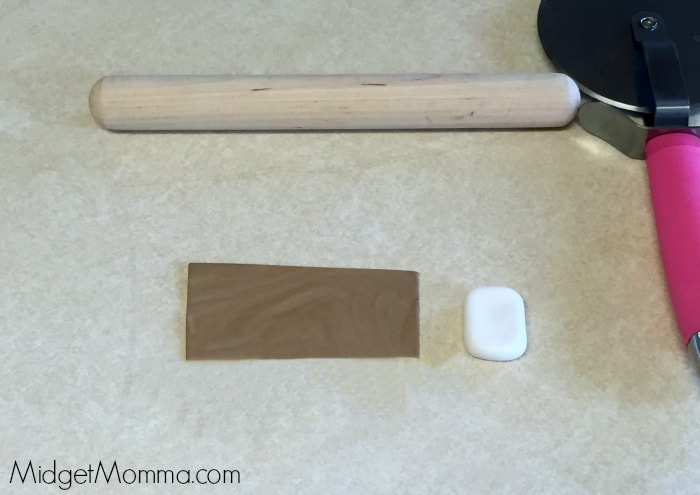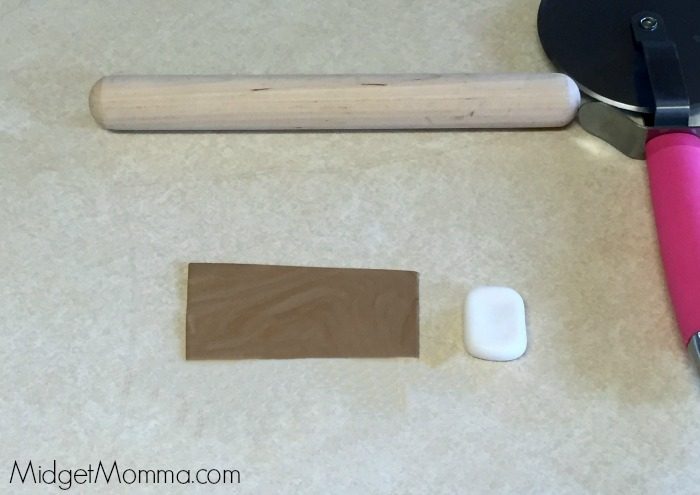 Book Cupcakes Directions
Take about 1/2 cup worth of fondant. Add a small amount of the brown food coloring and knead it into the dough until you get a medium brown.
Lightly sprinkle the powdered sugar over your work surface to prevent the fondant from sticking.
Roll out the fondant so it is 1/8 of an inch thick. Using the pizza wheel cut the edges off the fondant to make all the edges straight. Cut out 12 rectangles that are 1 inch high by 2 1/4 inch.
Pinch off 12 one tablespoon size pieces of the white fondant. Using your fingers pressed the dough into thin rectangles that are 1 inch tall by 1 1/8 inches wide. Using your butter knife make small indentations the edges of the white rectangles of the books to create the pages.
Lightly wet the brown rectangles and place a white rectangle on each brown rectangle. Fold the brown rectangle around the white rectangle to create your book jacket.
Dot the top of each book with a small amount of water. Place a heart sprinkle on the water dot of each cupcake.
Place your buttercream icing into your piping bag with a large straight piping tip. Swirl the icing onto each cupcake.
Top each cupcake off with a fondant book.
Approximately 20 Weight Watchers Smart Points per cupcake
Join the newsletter
Subscribe to get our latest recipes right in your inbox every time we post a new one!


We won't send you spam. Unsubscribe at any time.
Powered by ConvertKit