Who doesn't love a peanut butter blossom cookies?!?! Well this Peanut Butter Blossom Cupcake take a fun twist on those yummy cookies. These Peanut Butter Blossom Cupcakes have a thicker peanut butter buttercream so it holds the shape of a cookie and gives it the amazing texture. Just looking at this picture makes me want another one RIGHT NOW with a big glass of milk!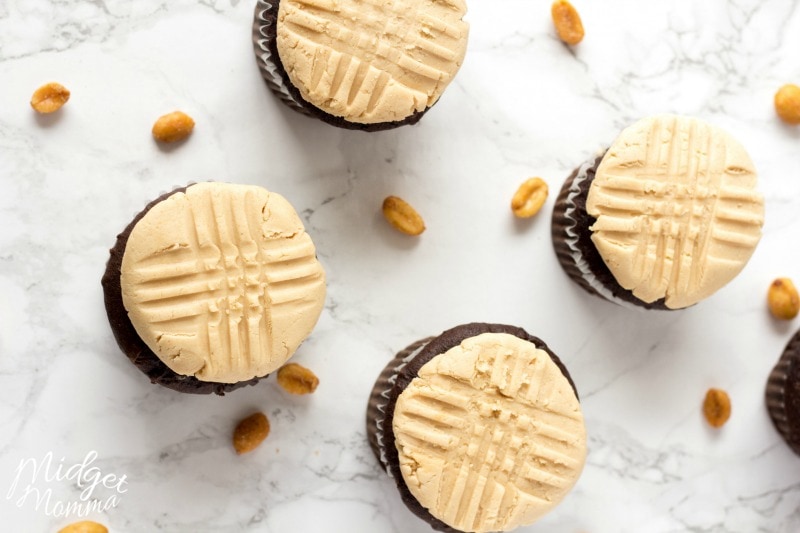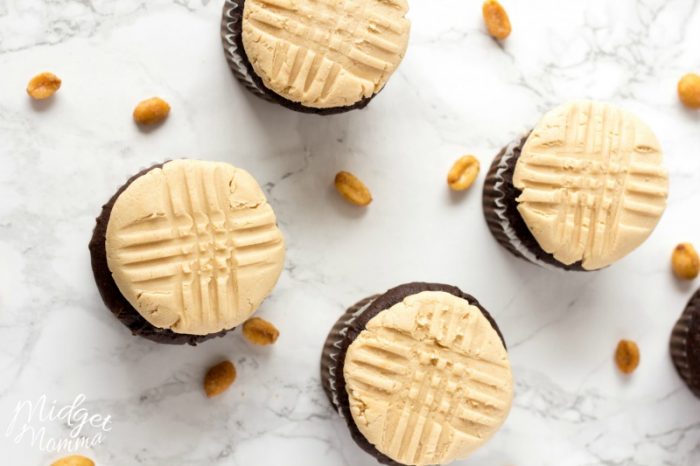 Peanut Butter Blossom Cupcake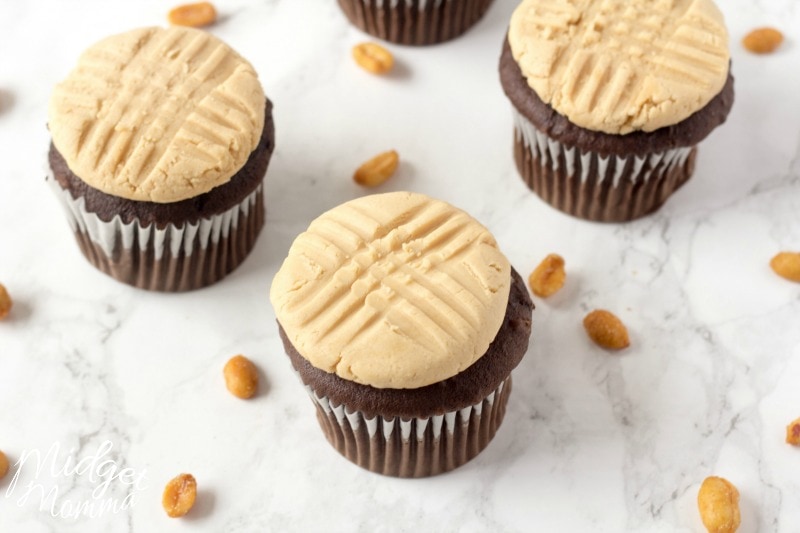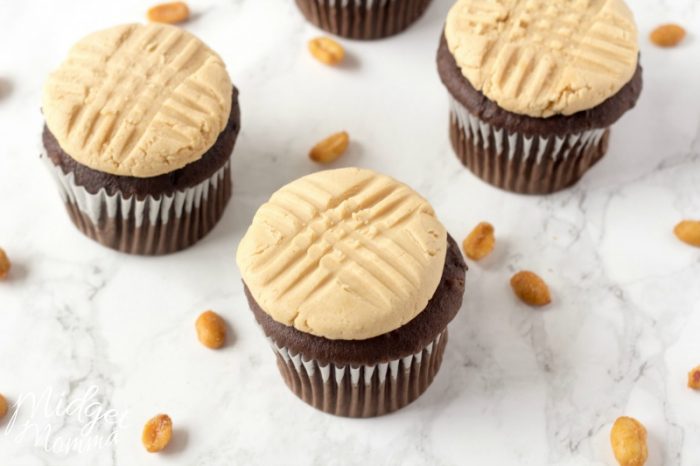 This recipe makes 24 cupcakes.
Peanut Butter Blossom Cupcake Ingredients
Chocolate Ganache (Recipe below)
The Ganache:
6 oz. bittersweet chocolate, finely chopped
½ cup heavy cream
Peanut Butter Blossom Cupcake Directions
First follow the directions to make your Chocolate cupcakes, while they are baking make Peanut Butter Cookie Buttercream Frosting. Then make your ganache.
Ganache:
Place the chopped chocolate in a small bowl. Bring the cream to a simmer, than pour over the chocolate. Cover the bowl with plastic wrap and let stand about 2 minutes. Stir together until a smooth ganache forms. If you let it sit, it will thicken slightly making it easier to use.
Assembly:
Once the cupcakes cool spoon on some of the ganache to the top of the cupcake. Than place the peanut butter cookie buttercream on top of the ganache.
If you want to go even further top it off with a Hersey kiss in the middle of the buttercream!
Looking for more cupcake recipes? Don't miss these! 
Join the newsletter
Subscribe to get our latest recipes right in your inbox every time we post a new one!