I was cleaning out all of the stuff in my kitchen cabinets trying to get rid of the junk. During this purge of mine I found my old mandolin slicers that I haven't used it in quite a few years. I couldn't even find the safety guard for it but I said I need to actually use this thing or get rid of that. I was playing around and I remembered I could use it to make some really good potato chips. The key to potato chips are making sure they are thin, soaking them in water to remove any excess excess starch and to make sure you keeping an even frying temperature. Here is my recipe for the basic Potato chip the flavoring possibilities are endless after this point.
Homemade Potato Chips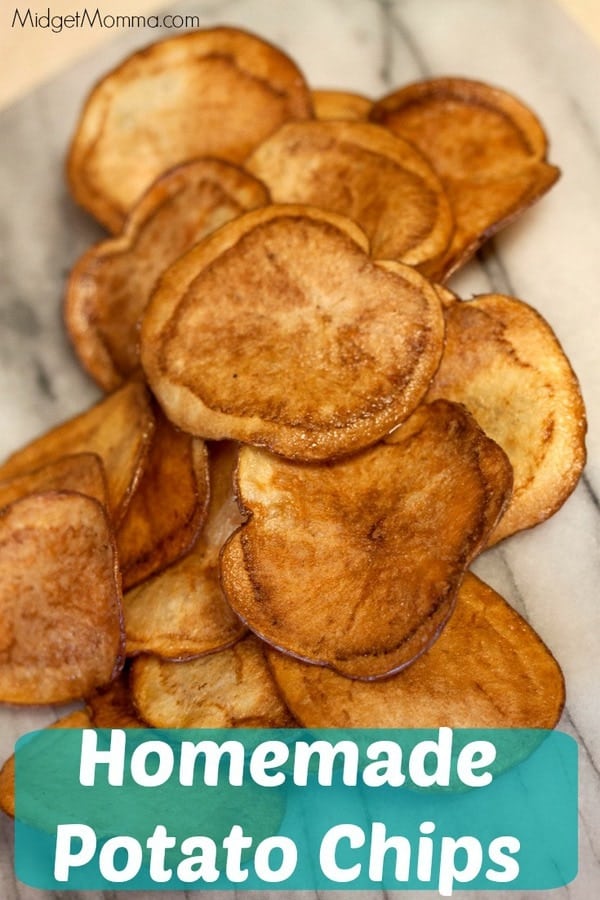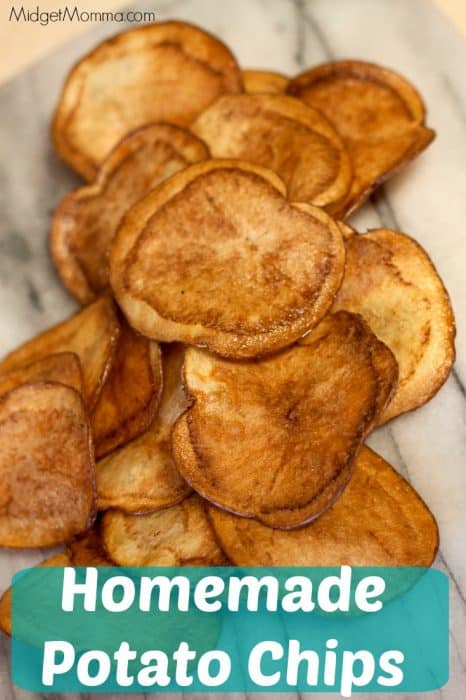 Homemade Potato Chips Ingredients
1 pound Idaho or red potatoes
Peanut oil
Popcorn Salt
Homemade Potato Chips Directions
Slice your potatoes so they are a 1/8 thick.
In a large mixing bowl fill it up with ice cold water place your potatoes in the water and let them soak for an hour.
Remove your potatoes from the water and let them dry in between paper towels or dishcloth. Making sure they are extra dry.
Heat your oil to 400° in a cast iron pan or fryer.
Working in small batches add your potatoes to the oil to create an layer of chips. When they start getting golden brown along the edges turn over and cook until their golden brown on each side.
Remove the potatoes from the oil and place them onto a sheet pan lined with a cooling rack let them sit for a minute and then transfer them to a bowl and season liberally with salt.
Continue this with the remainder of the potatoes.
6 Weight Watchers SmartPoints per serving