Not to long ago our family was invited to preview Kid Fit New Jersey's new location in Cherry Hill. The new Kid Fit facility is conveniently located next door to the Garden State Discovery Museum. Kid Fit Director and CEO Brian Hurley walked us through the new location and set up some of the new equipment for our little ones to test out. The children (and adults) had a blast!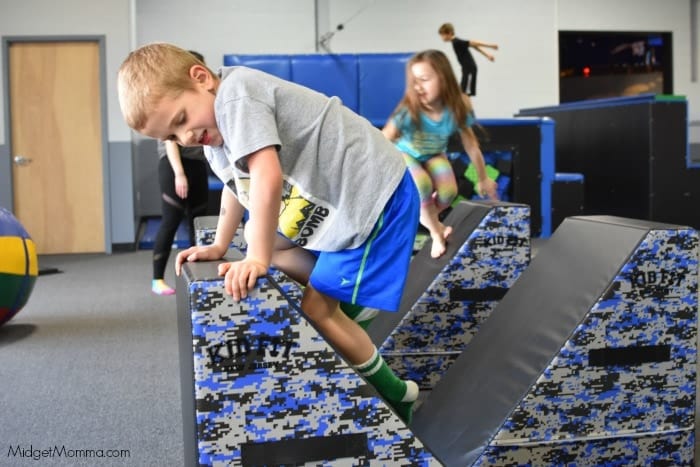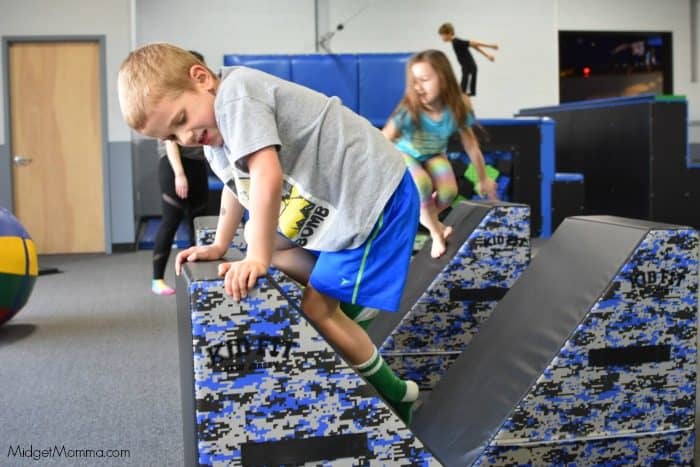 The new location has two entry points: a main entrance exclusively for Kid Fit participants and a walkthrough from the Discovery Museum. The front desk at Kid Fit is an eye-catching, custom-made desk filled with foam blocks and plastic balls that echo the colors of the Kid Fit equipment. There is space near the front entrance to set up tables for hosting private parties, groups, and scout events. When you pass through to the gym area, the floors are carpeted for safety. The gym features an open floor plan that can be set up with a number of obstacle courses. Coach Brian can change the obstacle courses up depending on the age and ability level of the children participating. Down the middle of the gym you will notice a zip line leading into a large foam pit. The foam pit was my sons' (ok, and my husband's) favorite part!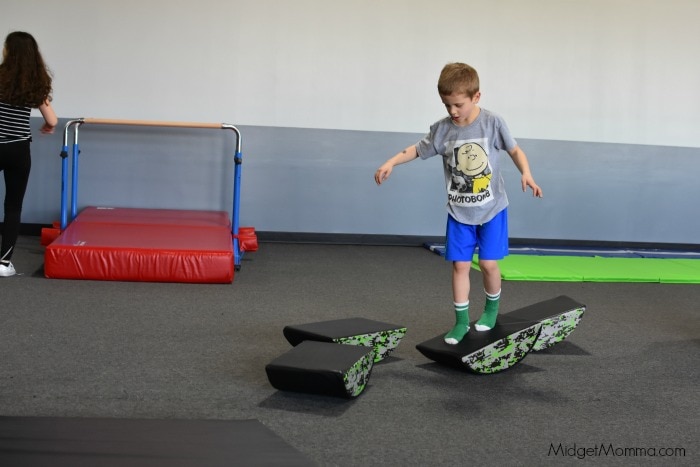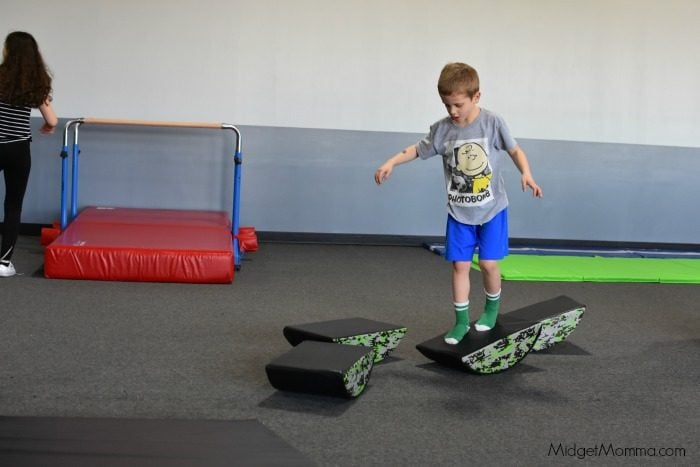 Kid Fit will be offering classes in addition to their open play hours. The classes are offered for children as young as 12 months old. Classes range from gymnastics, skill-building for multiple sports, fitness, and cheer. My son Jonah had the pleasure of participating in the Super Hero Academy, geared to children 3-4 years old. He had a blast! Coaches Brian and Megan set up new obstacles for the children every day and his high energy level made it easy for him to keep up with the little ones.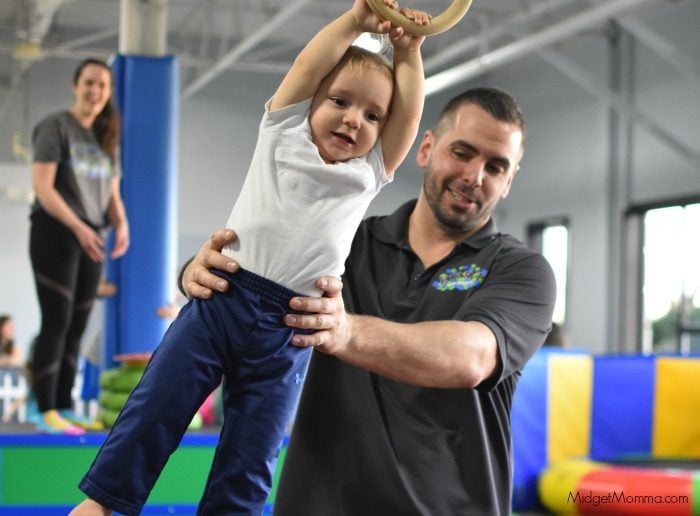 Jonah refers to Kid Fit as "Super Hero School" and he loves to attend. Kid Fit also offers a more advanced version of the Super Hero Academy called Kid Fit Ninjas, which features many obstacles inspired by the popular TV show. Our seven year olds have been begging for us to sign them up for this class. Brian and his crew have done a great job creating this new facility to focus on Kid's Fitness. All four of my children (again, and my husband) had a great time testing out all of the equipment. We will certainly be bringing them back to run off some energy during the open gym hours, as well as signing them all up to take a class!
Disclaimer: We were invited to a Media event. All opinions are 100% my own.