This Easy Chocolate covered strawberries how to has all the tips you need to make the best chocolate covered strawberries along with easy chocolate covered strawberry ideas.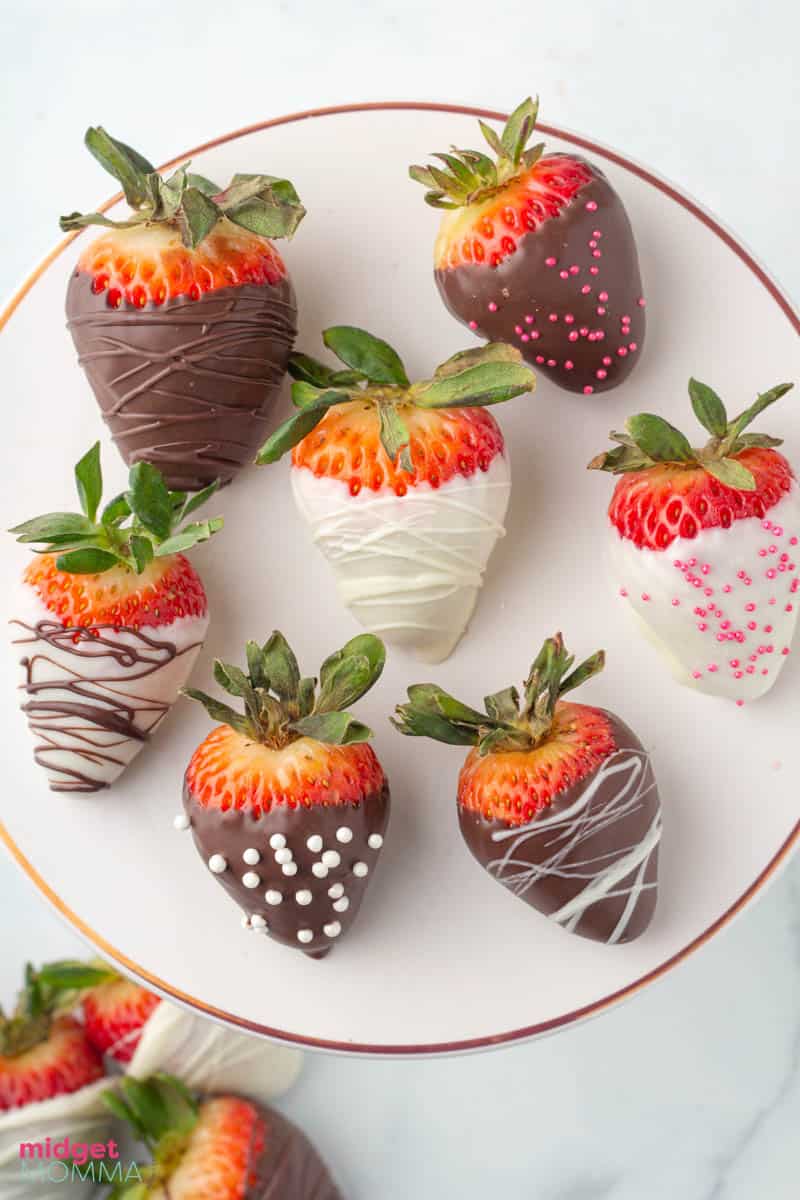 Easy Chocolate covered strawberries
Chocolate covered strawberries are quite pricy when you buy them in the store, but the great thing is they are super easy to make at home for a fraction of the cost. The ingredients are simple and time is minimal for these tasty treats. If you have never made them before then you are in for a good surprise when you see how easy they are to make. Making them is one of the easiest things to make, seriously once you make them the first time you will skip buying them from the store!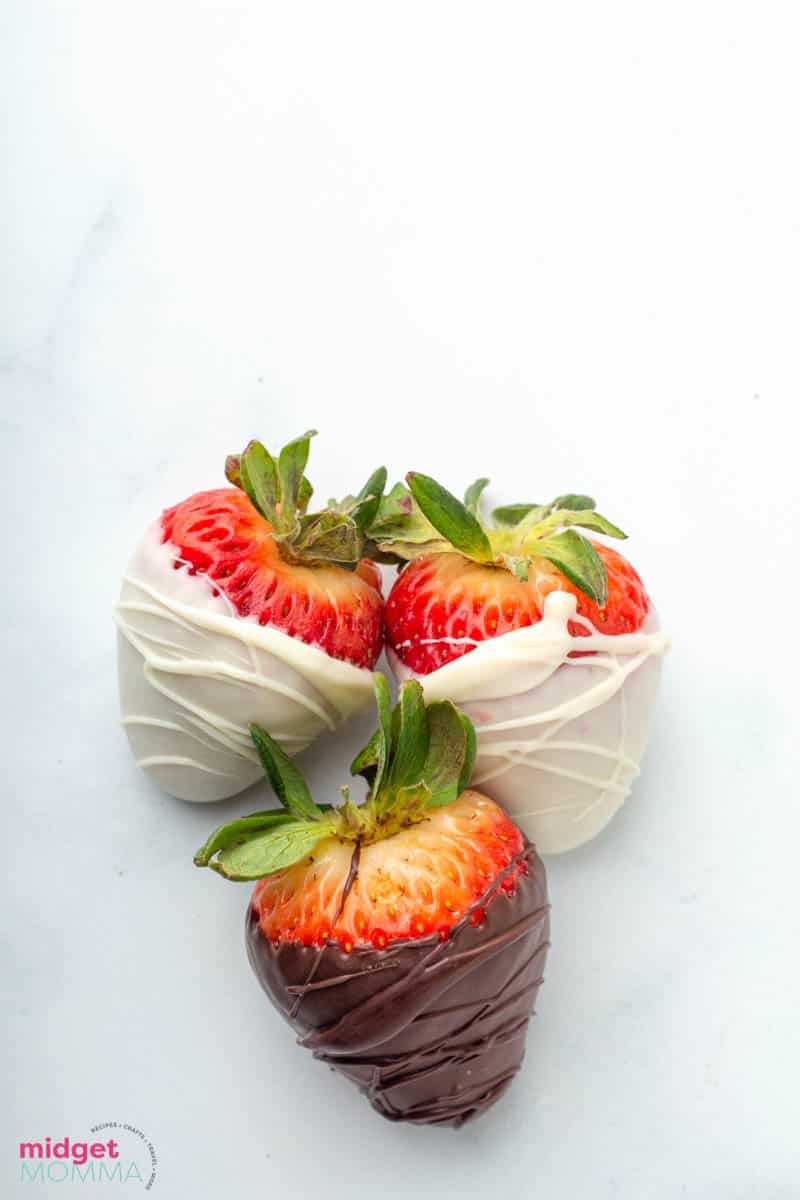 I have been making my own at home for many years. I make them for different holidays, get togethers and just because we want to eat some. In fact they are so easy to make that my kids will make them on their own at times (the younger ones use the microwave to melt the chocolate, while my oldest will use a double boiler).
It is so easy to change up the look and make them fit any occasion and everyone loves them so if you are looking for a tasty homemade gift they are perfect for gift giving too!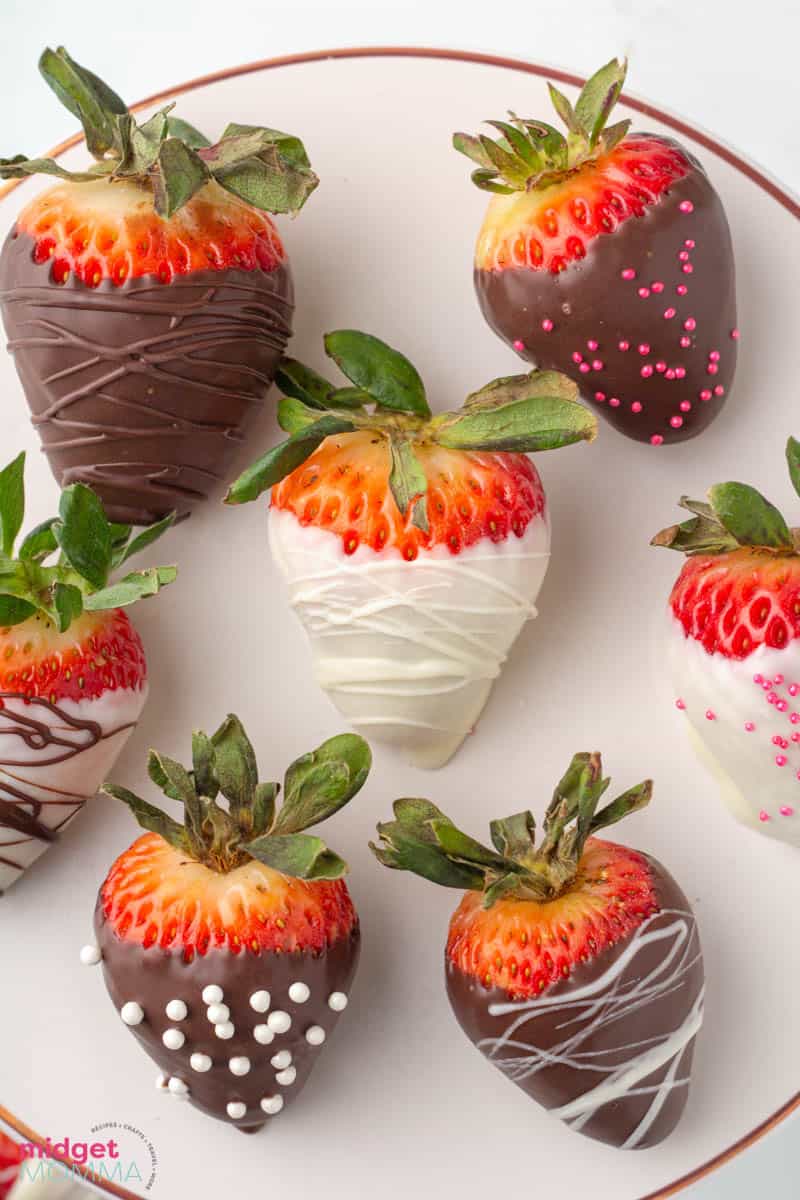 Best Chocolate for Chocolate Covered Strawberries
The type of chocolate you use is super important. There are only 2 main ingredients for chocolate covered strawberries so it is very important that you use a flavorful, quality chocolate. I have found that bakers chocolate is the best chocolate to use. I stick with Gherridelli and Godiva melting chocolate because I prefer the way they melt and the chocolate flavor they have.
When you are making them you can use dark chocolate, white chocolate, bittersweet chocolate, semi-sweet chocolate or milk chocolate. Ghirardelli Premium white chocolate Baking Bar or Ghirardelli Premium white chocolate melting chips are my preferred white chocolate strawberries. For milk chocolate I like using Ghirardelli milk chocolate melting wafers. For dark chocolate strawberries i like using Ghirardelli dark chocolate or Godiva dark chocolate. If I am going to use colored melting chocolate I use the wilton colored melts.
If you are low carb or keto then you can make these tasty treats too! Just use a sugar free chocolate, I suggest using Lily's chocolate Chips or Hersshey's Sugar Free Chocolate chips when using a sugar free chocolate. I find those two brands have a good melting ability and flavor.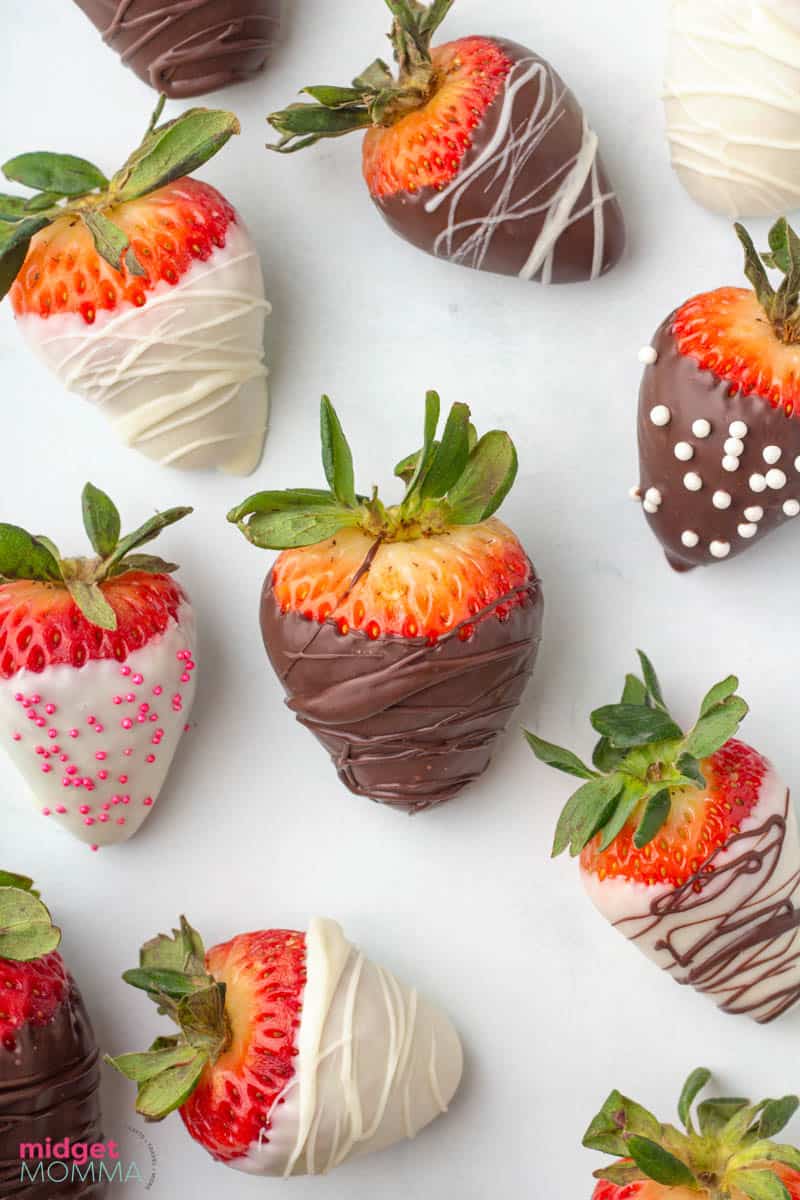 How to Melt chocolate for dipping
There are two different ways to melt the chocolate. I suggest using the microwave way if you have kids making them. It is also important that you Don't make the chocolate to hot. You want it to be hot enough that it is fully melted, but not so hot that it will shock the strawberries and cause them to ever so slightly 'cook' this will affect how long they last for.
Double Boiler Method. When you are melting chocolate for dipping the best way to do so is with a double boiler. You can buy a double boiler in the store but they are so easy to make at home with items you already have in your kitchen. If you have never used a double boiler read how to make a double boiler at home.
Melt chocolate in the microwave. You want to use a microwave safe bowl and heat for 30 seconds at a time. In between each 30 seconds stir the chocolate and continue the pattern until the chocolate is melted and smooth.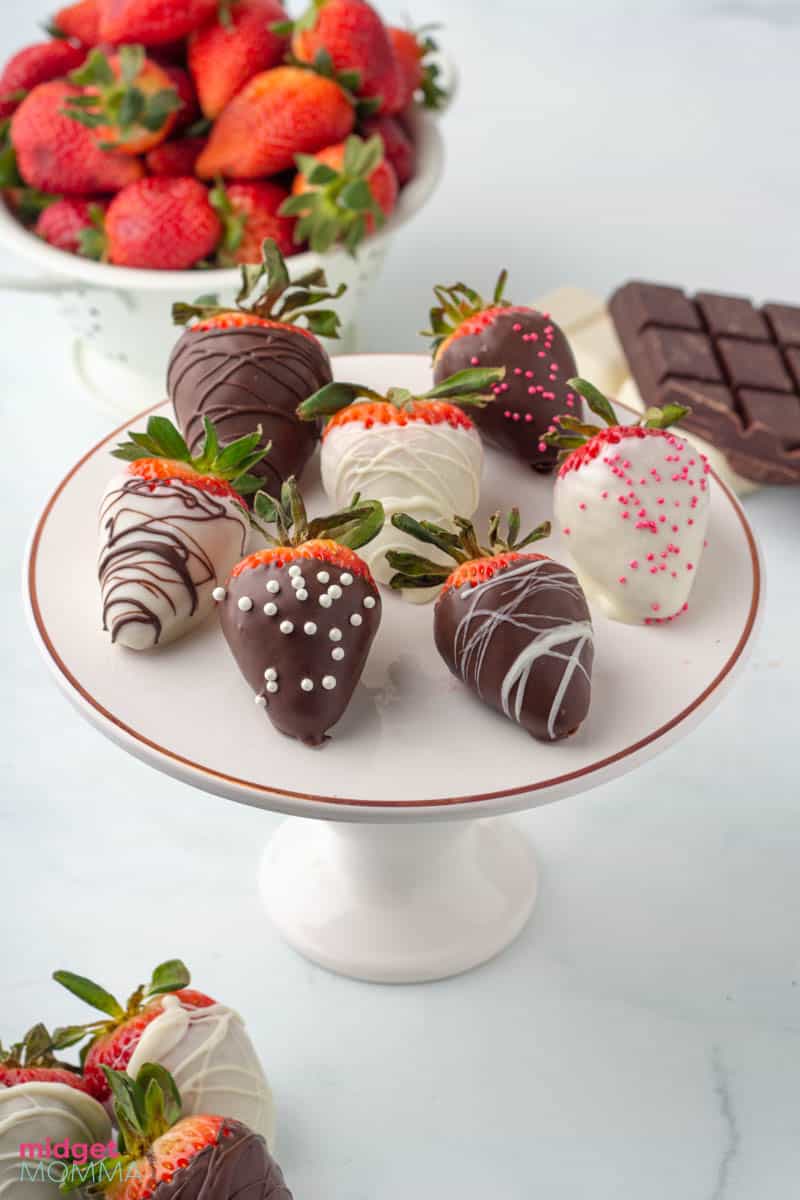 How to Store Chocolate Covered Strawberries
This chocolate covered treat is best when eaten the same day they are prepared. They should be stored in the fridge in an airtight container if they are not being consumed the day they are made. I do not recommend freezing them.
If you are making them to serve that day they can sit out at room temperature for about 10 hours and still be good to eat.
To avoid chocolate covered strawberries from sweating it is best to serve them the same say you make them. If you are storing them for longer it is best to store them in a cool place and covered. I like to layer wax paper in between them and store them in an air tight container in the fridge if I am going to be serving them the day after I make them.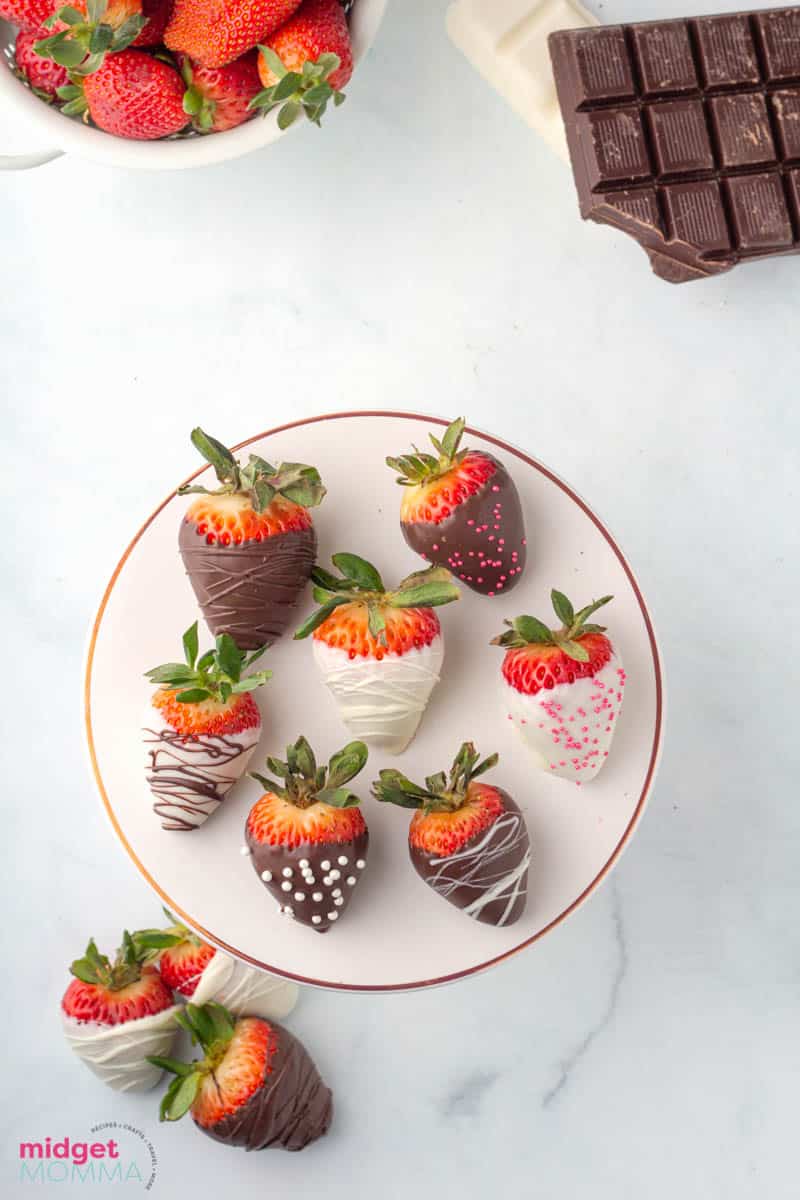 How to Decorate Chocolate Covered Strawberries
Decorating them is easy. You can leave them simple by only dipping them but decorating them will make it so you have even more beautiful chocolate dipped strawberries. There are lots of ways to decorate them and you can totally make them match for any holiday or event and have them match.
Drizzled chocolate. Keep it simple by drizzling chocolate on top of them after they are dipped. You can use the same type of chocolate you dipped them in or change it up and use a different one to contrast it. To drizzle chocolate on chocolate covered strawberries let them set so the chocolate they were dipped in is solid. Then use a fork and dip it in melted chocolate and drizzle the melted chocolate on top of them.
Sprinkles. Any color or type of sprinkle will work, just sprinkle them on while the chocolate is still wet.
Nuts. You can crush up nuts like almonds, peanuts and walnuts and sprinkle the chopped nuts on top while the chocolate is still wet.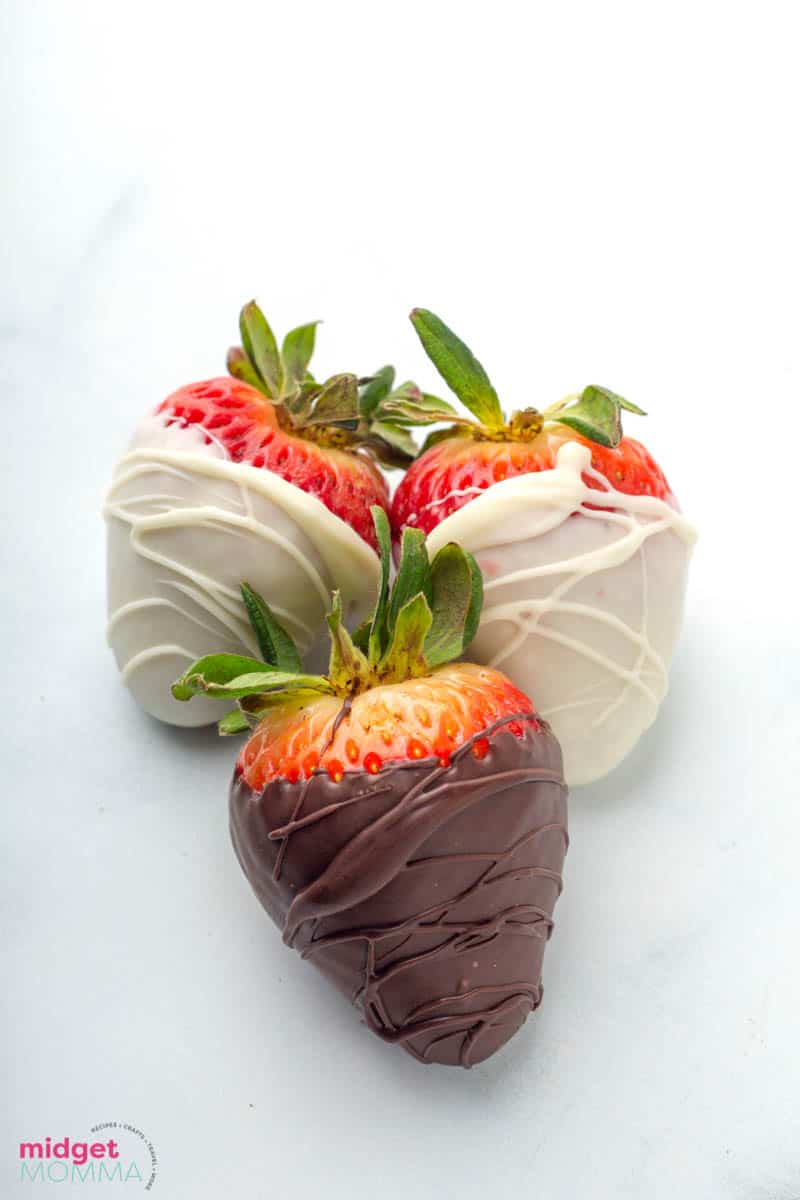 Tips for Making the Best Chocolate Dipped Strawberries
Use Fresh Strawberries. Choose strawberries that are ripe but still firm. Avoid underripe or overripe and squishy strawberries.
Hold Strawberries by leafy greens when dipping. Holding the top/ greens will keep your fingers out of the chocolate and give a clean finish when you pull them out of the melted chocolate.
Room temperature. Use strawberries that are room temperature. If you keep yours in the fridge let them sit on the counter for about 30 minutes before using them.
Allow enough set time. Once dipped, allow the chocolate to harden and cool at room temperature before you move to the fridge.
Make sure strawberries are dry after being washed. To be certain they were dry I used a paper towel on each berry, including the green tops before dipping. The most important step for making is making sure they are dry before you dip them in to the melted chocolate. If you do not have dry strawberries the chocolate will not stick to them.
Prep everything before getting started. Have a tray lined with wax paper ready to go along with the chocolate in a bowl that can easily be dipped into before starting will make your life much easier.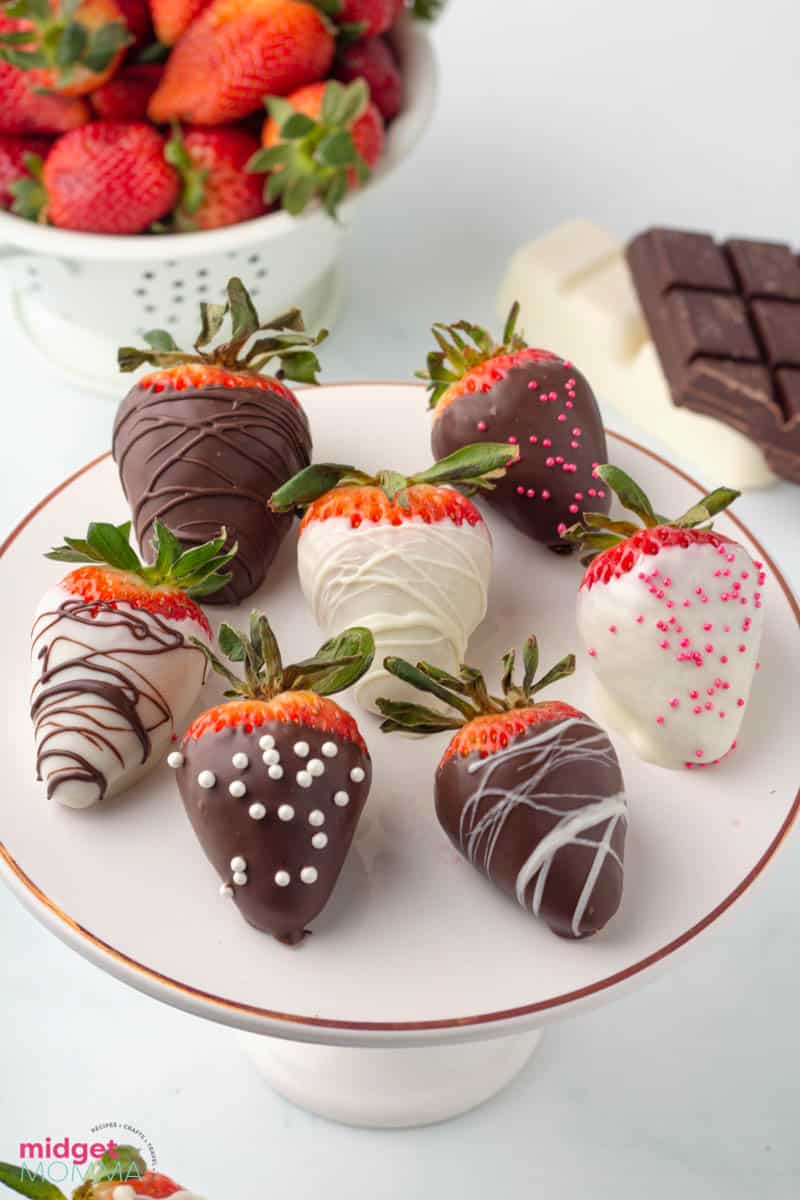 Chocolate Covered Strawberry Ideas
Now that we have gone over everything you need to know about making chocolate covered strawberries at home I am sure you are ready to get stated and make them! To get you started here are our favorite recipes, you can totally change things up and decorate them how you want to or geet creative with the chocolate combinations that you make!
If you want to get really fun and fancy, take the chocolate covered strawberries and make these amazing chocolate covered strawberry cupcakes.
If you are going to be decorating with designs other then just drizzling the chocolate I do suggest using a frosting bag and frosting a thin tip to get the good details you want.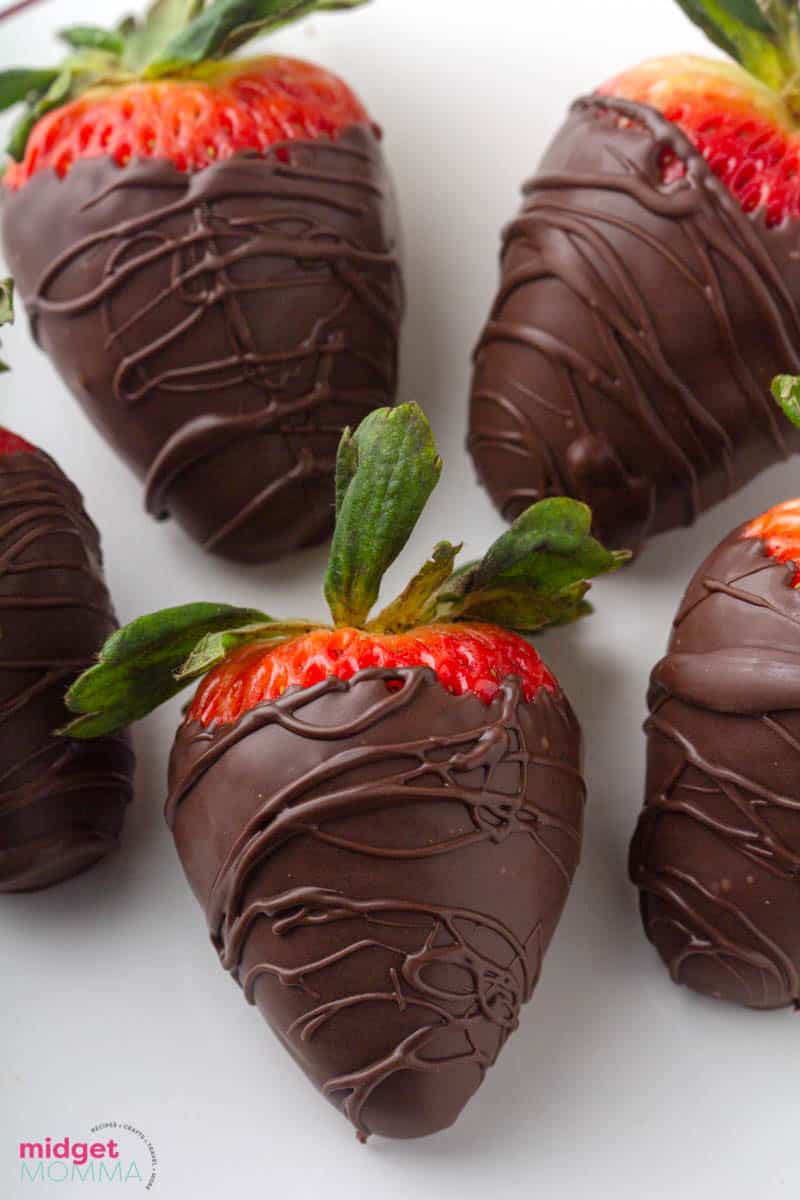 Dark Chocolate covered Strawberries. Juicy strawberries dipped in dark chocolate and decorated how you want to.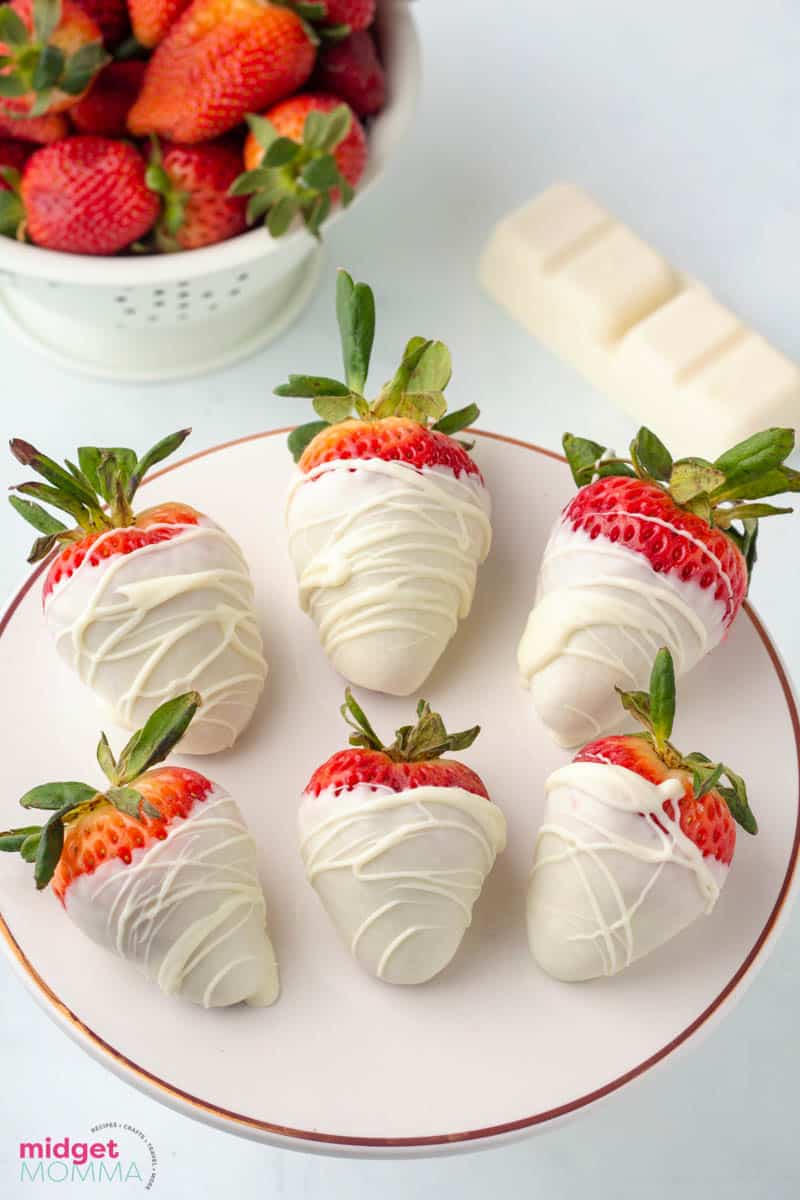 White Chocolate covered Strawberries. Juicy strawberries dipped in white chocolate and decorated how you want to.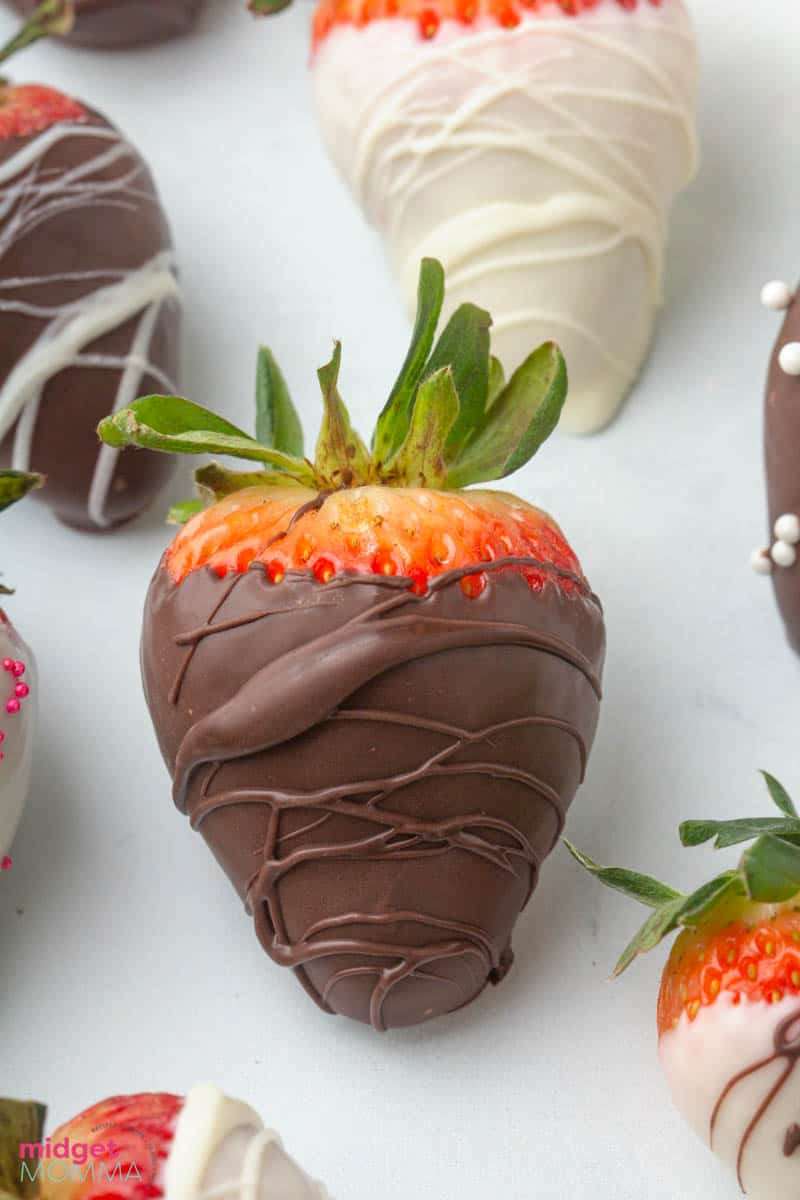 Milk Chocolate Chocolate Covered Strawberries. Juicy strawberries dipped in milk chocolate and decorated how you want to.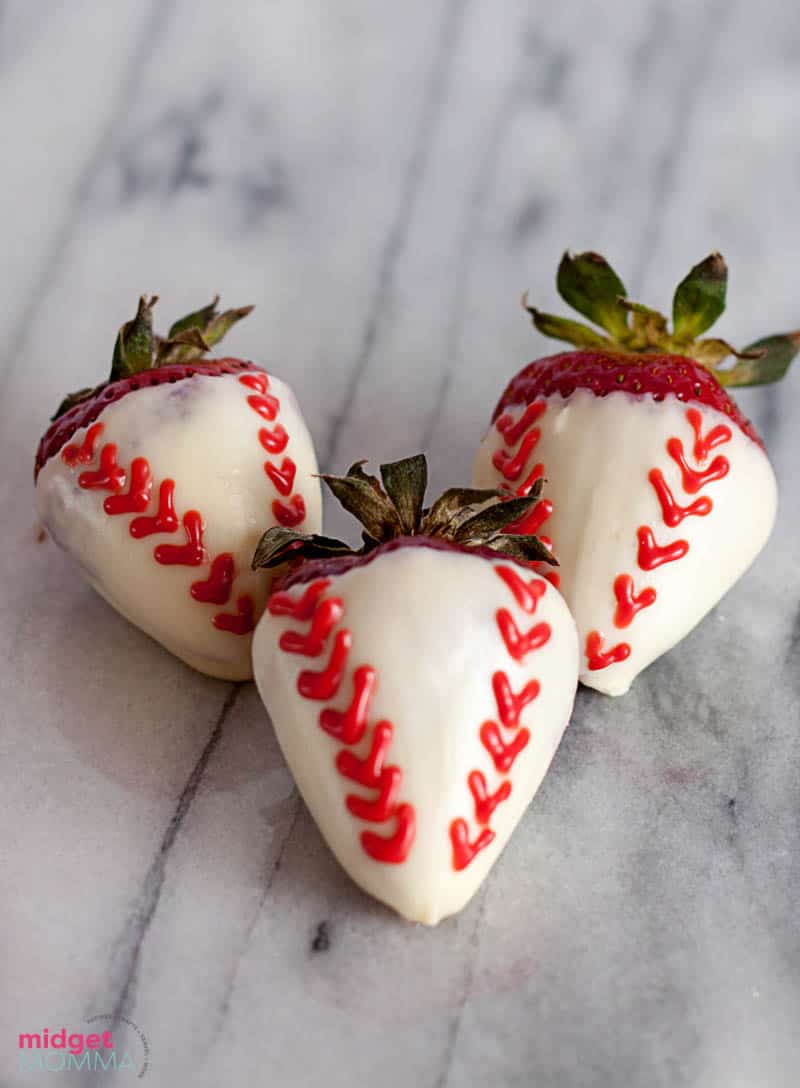 Baseball chocolate covered strawberries. Easy chocolate covered strawberries decorated to look like baseballs.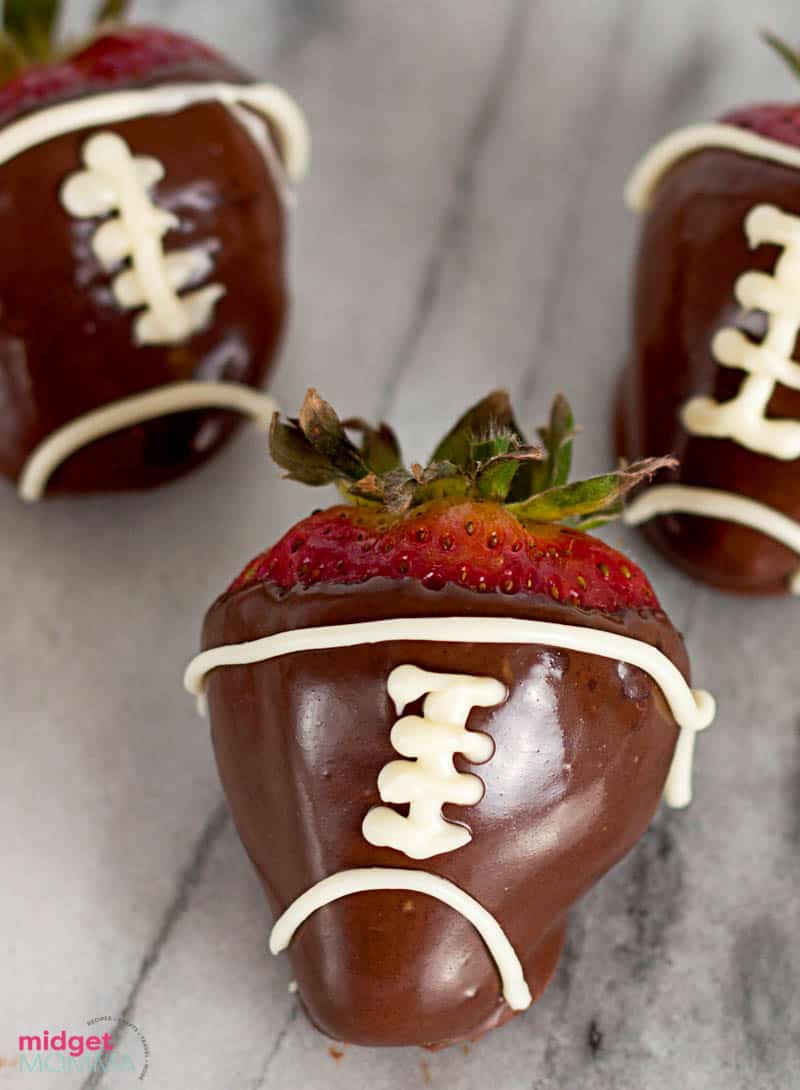 Football Chocolate covered strawberries. Easy chocolate covered strawberries decorated to look like footballs.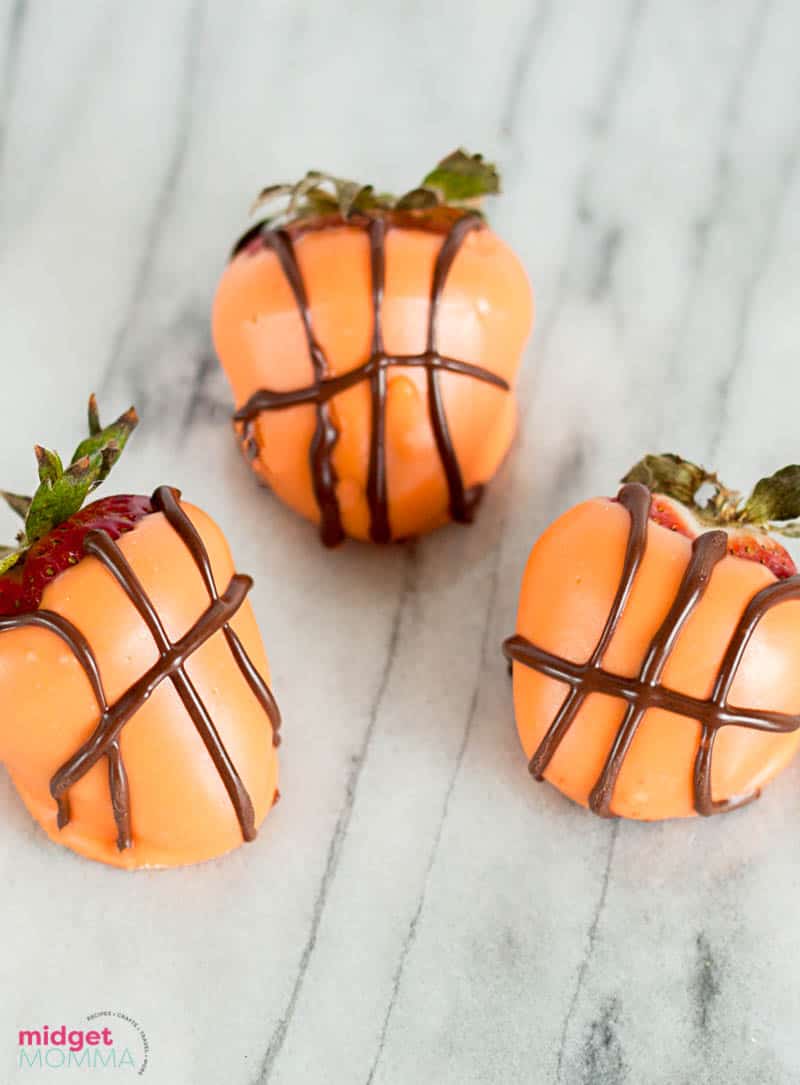 Basketball Chocolate covered strawberries. Easy white chocolate covered strawberries decorated to look like baseballs.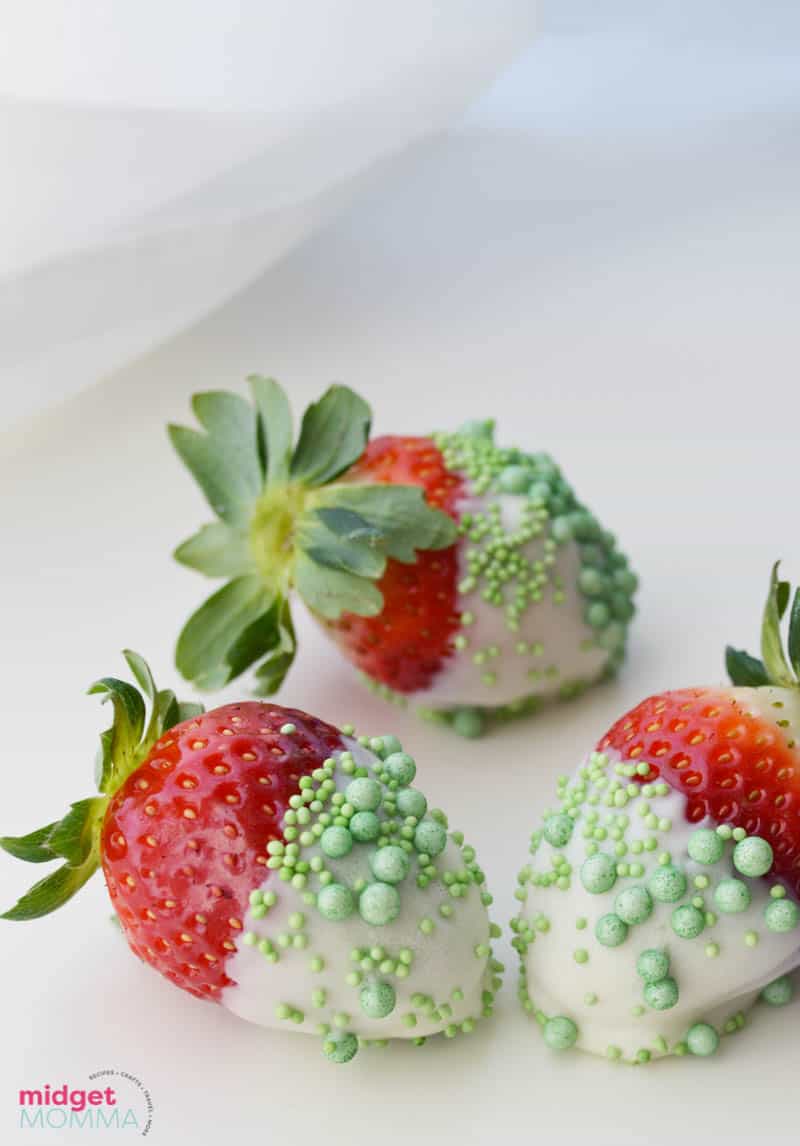 St. Patrick's Day Chocolate Covered Strawberries. White chocolate strawberries decorated to be festive for St. Patrick's Day.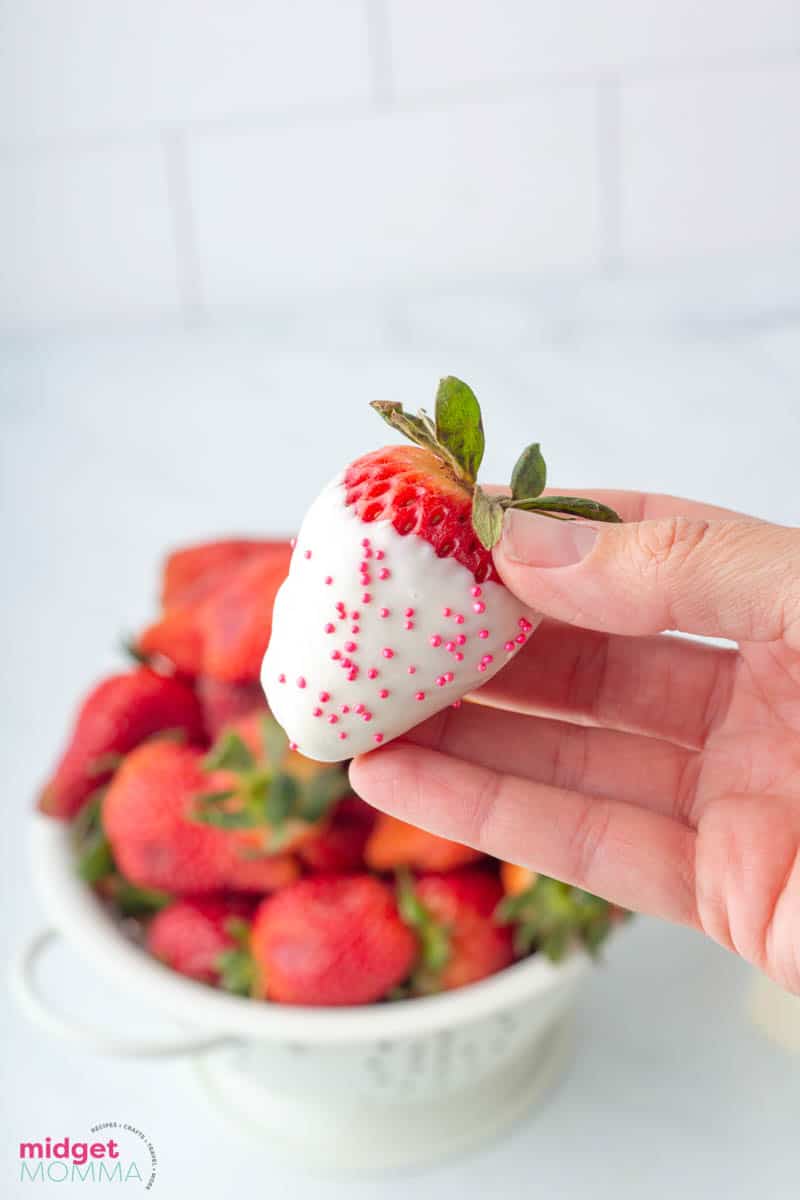 Valentine's Day Chocolate covered Strawberries. White chocolate strawberries decorated to be festive for Valentine's Day.