Get ready to celebrate St Patrick's Day with these delicious St Patrick's Day cupcakes. A simple way to get in the St Paddy's Day spirit, these are easy to make cupcakes that I know you are going to love.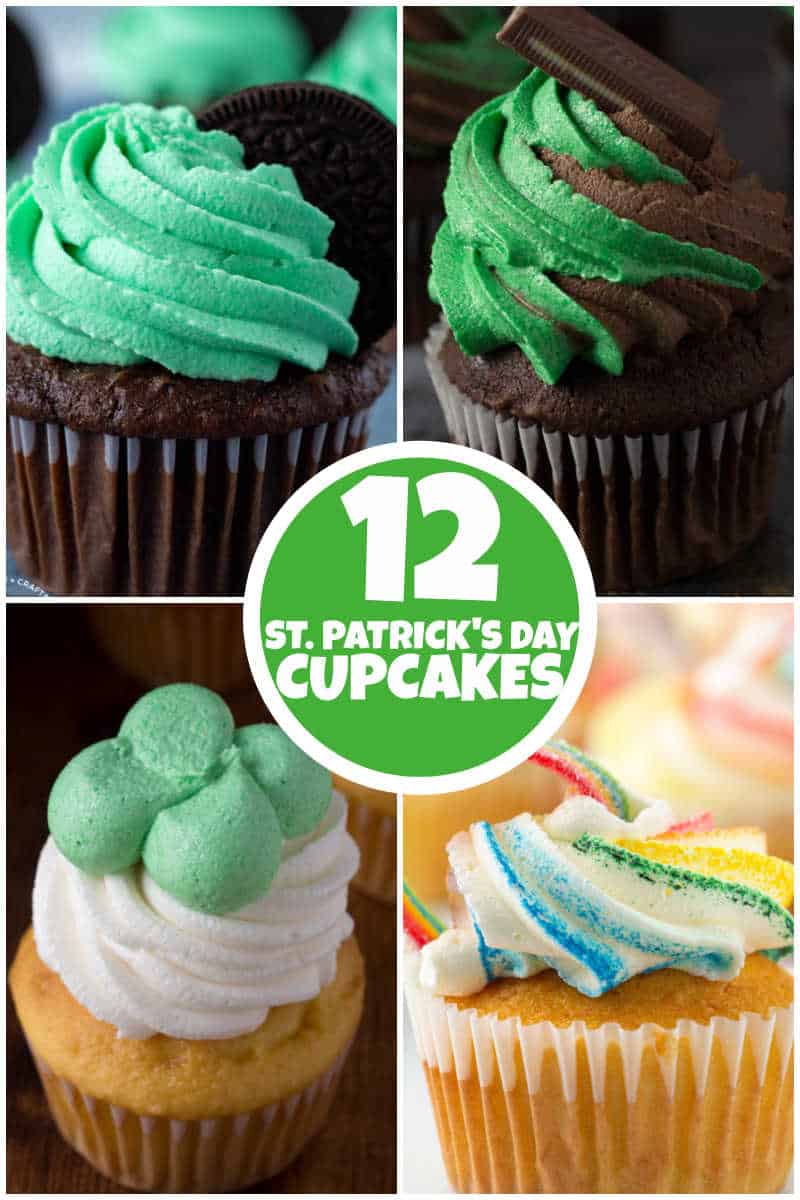 St Patrick's Day Cupcakes
I love to celebrate. From little things to holidays, every day is a reason to celebrate. So it is no surprise that I would have a love of St Patrick's Day cupcakes. I find every reason I can to make every holiday fun in our house. I like to grab some cheap decorations at the dollar store and decorate the dining room. While some people think I might be a little over the top, the kids love waking up to a festive dining room and I enjoy doing it.
On top of some festive decorating I like to have fun and festive foods for us to enjoy as well. Our St. Patrick's Day dinner always consists of either Crock pot Corned Beef and Cabbage or bangers and mash with our Irish Soda Bread. These cupcakes can be the perfect addition to St. Patrick's Day Dessert Recipes and after enjoying dinner.
I like to keep a theme and of course being a mom of 4 I need things to be easy as well. Thankfully there are lots of easy ways to make St. Patrick's Day fun including making tasty St. Patrick's Day cupcakes!
After the fun day of St. Patrick's Day if you have left over corned beef you have to make the BEST Reuben Sandwich Recipe! It is the perfect St. Patrick's Day left over sandwich!
If you are looking for more St Patrick's Day recipes be sure to check out some of our favorites!
Tips for Making Homemade Cupcakes
Do not over mix. Over mixing the batter will lead to having tough cupcakes. Just mix the ingredients until they are mixed together.
Do not over bake. Leaving cupcakes in the oven baking longer then needed will dry out the cupcake.
Let the cupcakes cool completely before frosting. I find it best to bake the cupcakes, remove them from the baking pan and then start making the frosting. This way the cupcakes are cooled when I go to frost them.
Use a pastry bag or thick zip close bag to frost the cupcakes. I much prefer decorating cupcakes with a pastry bag, it makes life easier. But if you don't happen to have pastry bags you can use freezer zip top bags. But you need to make sure you're using the freezer bags or when you push the frosting out the bag will rip open. Trust me I've had experience with this!
Easy to Make St. Patrick's Day Cupcake Ideas
There are so many different cupcakes ideas so I rounded up my favorites. I love making cupcakes for the holidays because I can make them ahead of time and we are good to go for dessert. I am sure you are going to love all of these Easy to Make St. Patrick's Day Cupcake Ideas!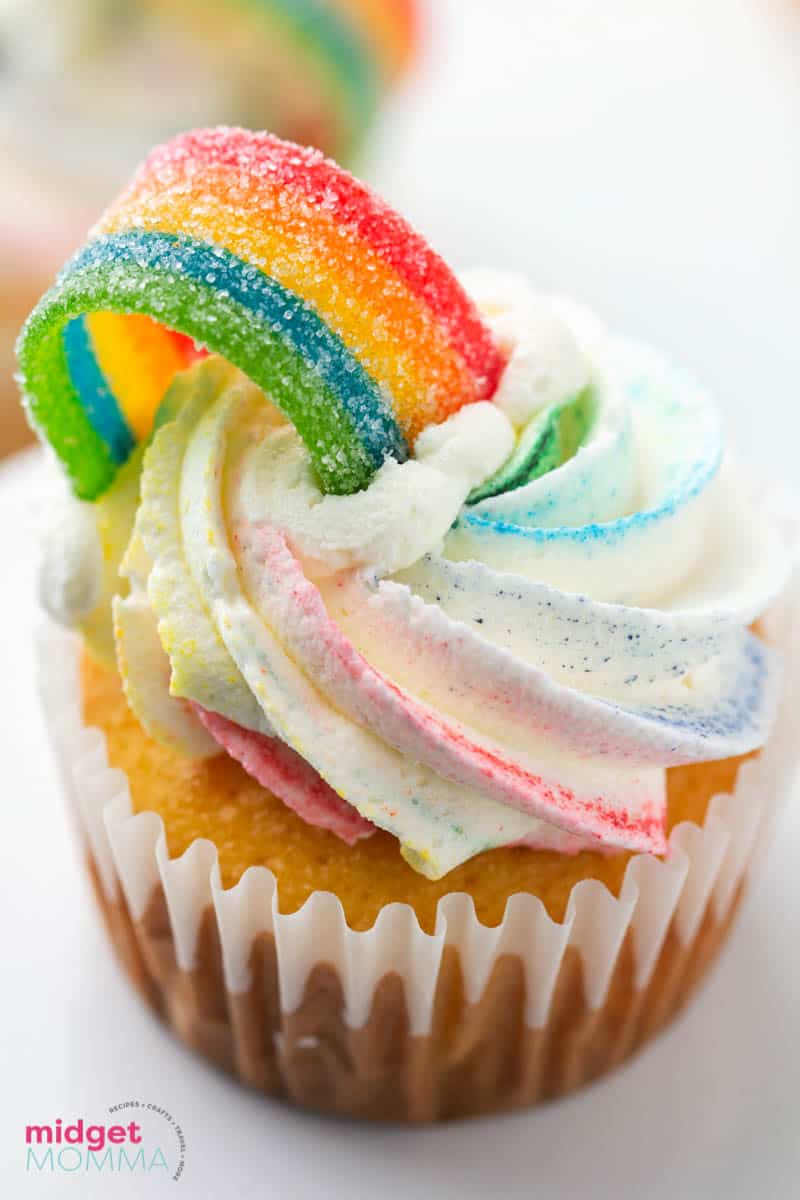 Rainbow Cupcakes. Rainbow cupcakes are an easy St. Patrick's Day recipe that can be whipped up just in time for dessert! Freshly baked cupcakes with homemade rainbow frosting and topped with a rainbow candy strip.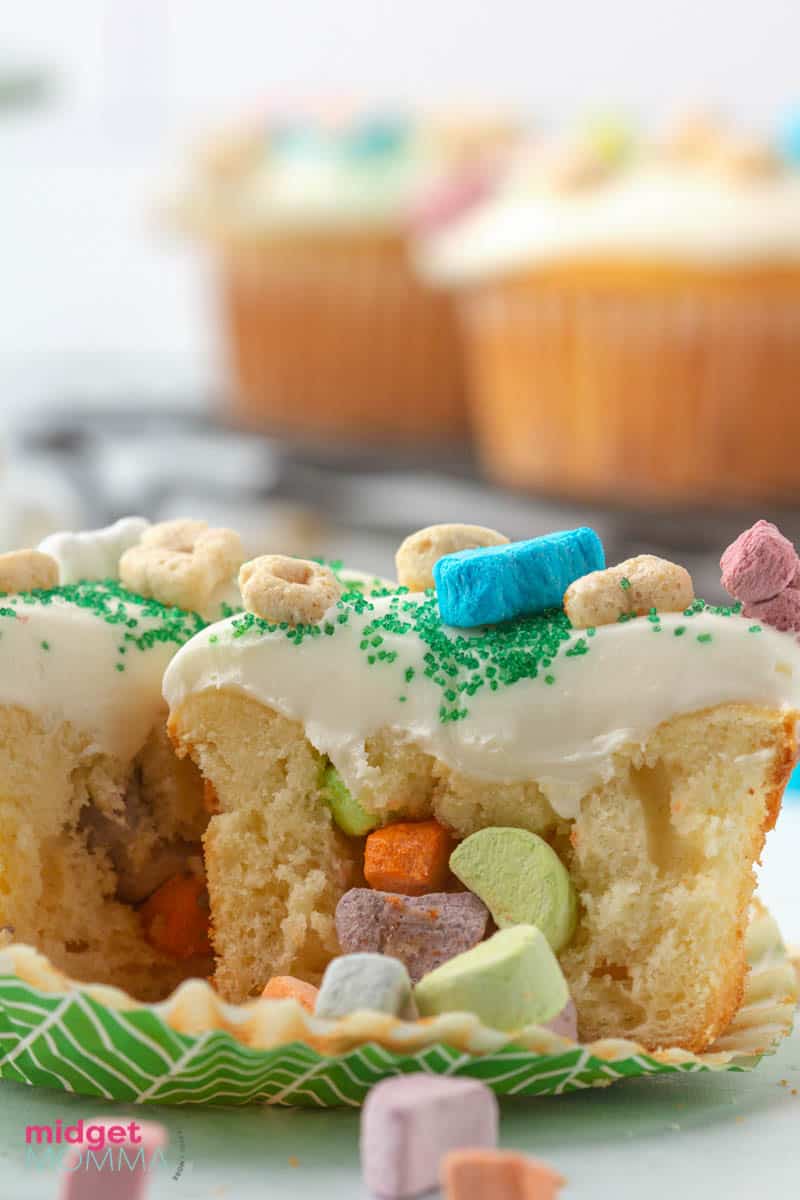 Lucky Charms Cupcakes. Homemade cupcakes stuffed with marshmallows, topped with marshmallow frosting and lucky charms cereal make these lucky charms cupcakes the perfect St. Patrick's Day Cupcake.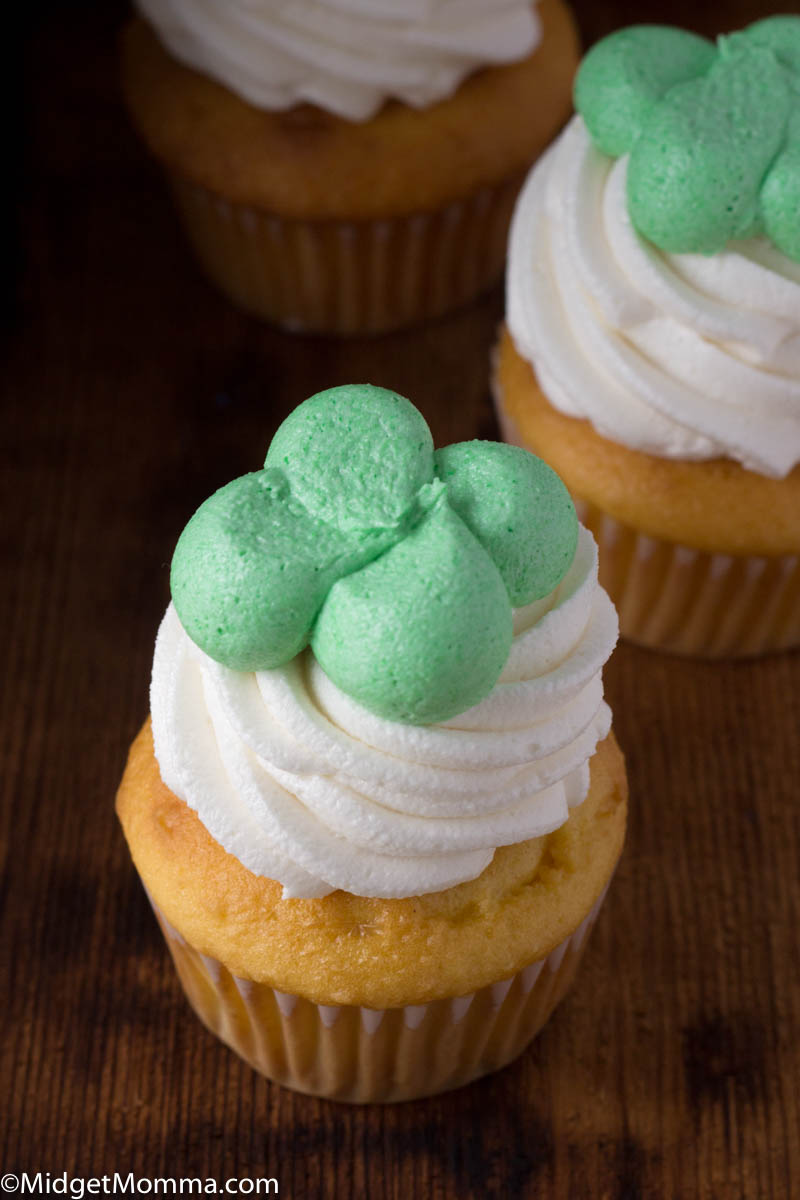 Kiss Me I'm Irish Cupcakes Kiss Me I'm Irish Cupcakes are the best adult cupcakes recipes ever! Made with homemade vanilla cupcakes and Irish buttercream frosting is the perfect cupcake for the adults at the party!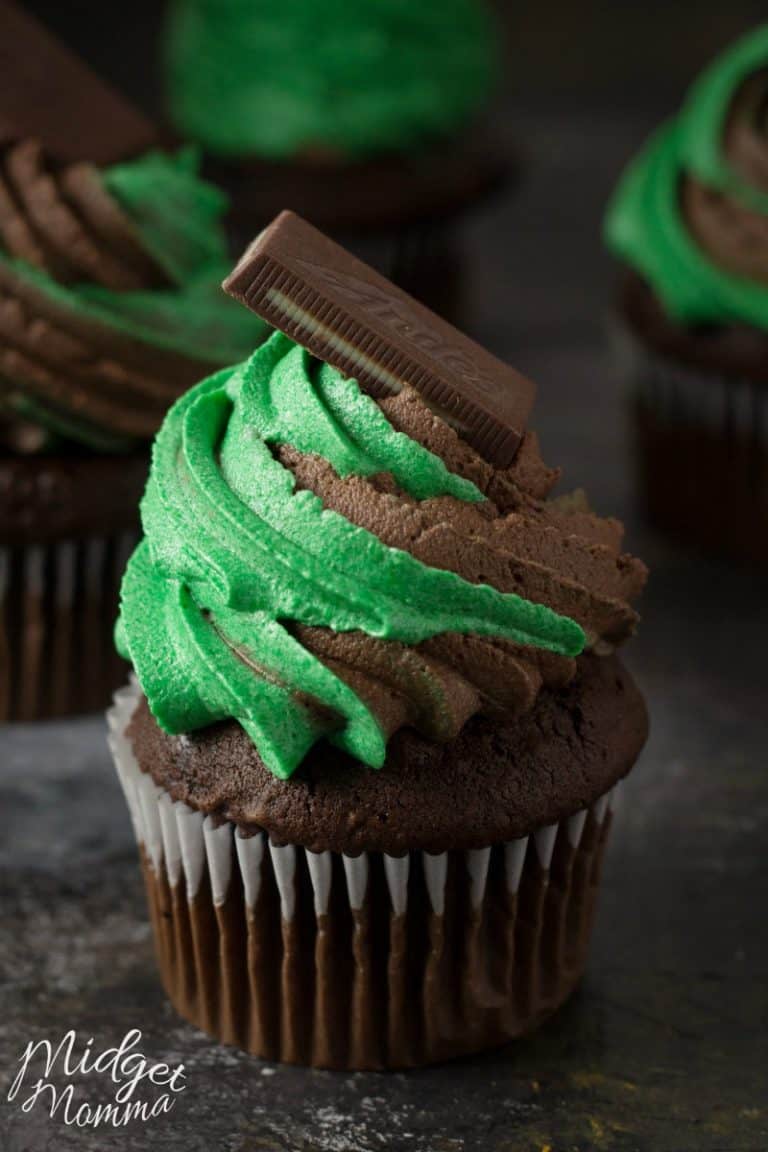 Andes Mint Cupcakes. Moist homemade chocolate cupcakes, with mint and chocolate buttercream topped off with an andes mint. These Chocolate Andes mint cupcakes are the perfect mint and chocolate lover!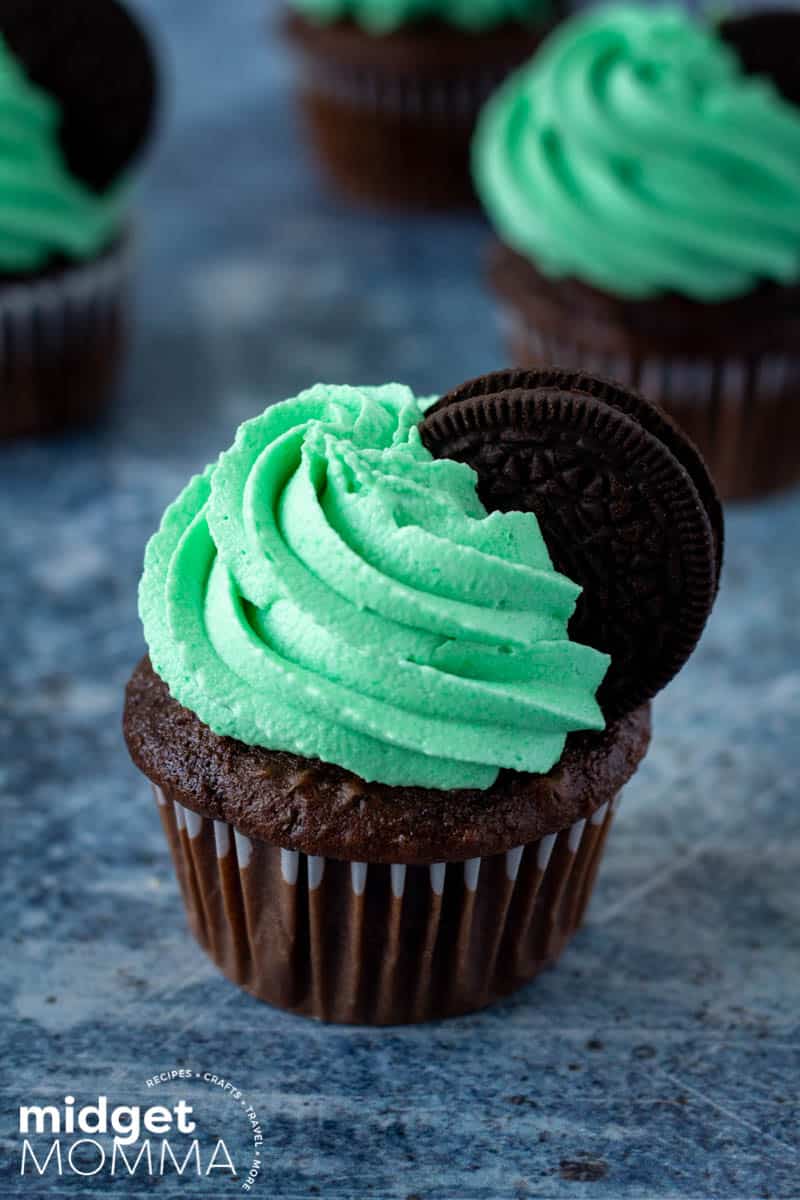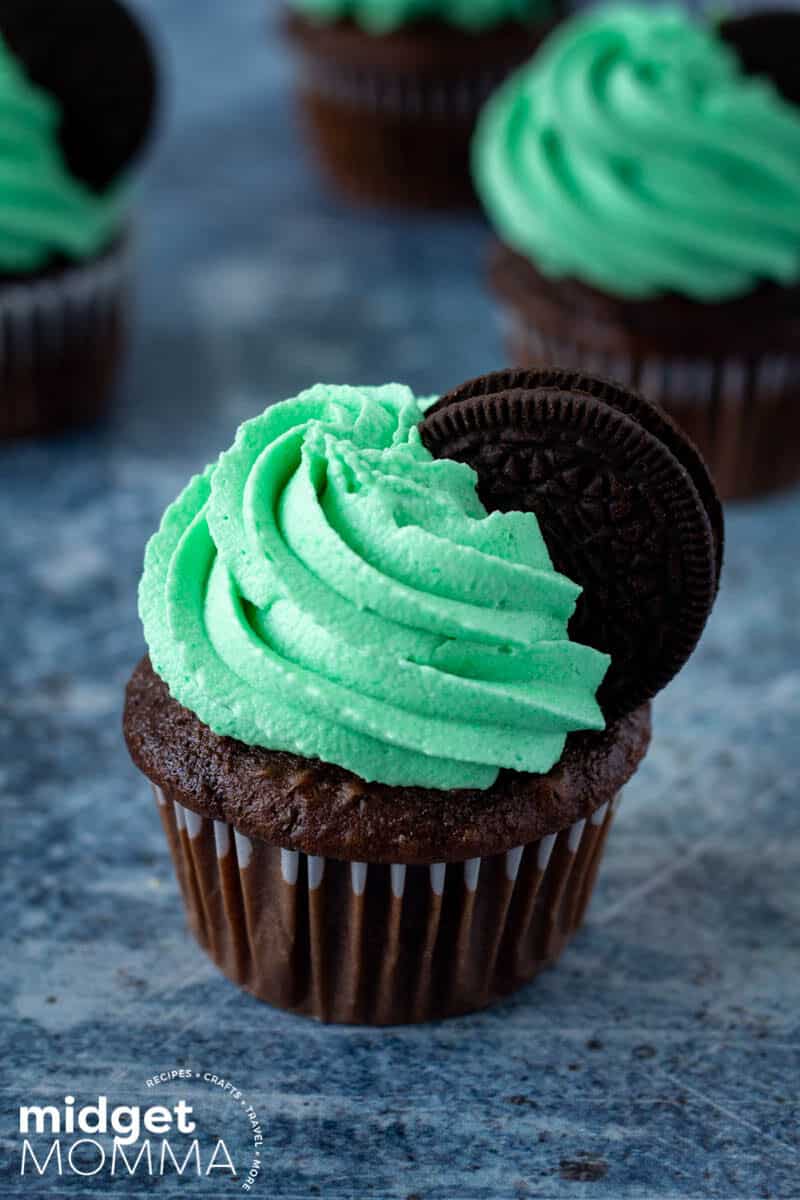 Mint Oreo Chocolate Cupcakes. Fluffy chocolate cupcakes, filled with mint Oreo cookies, topped with a smooth and fluffy mint buttercream frosting.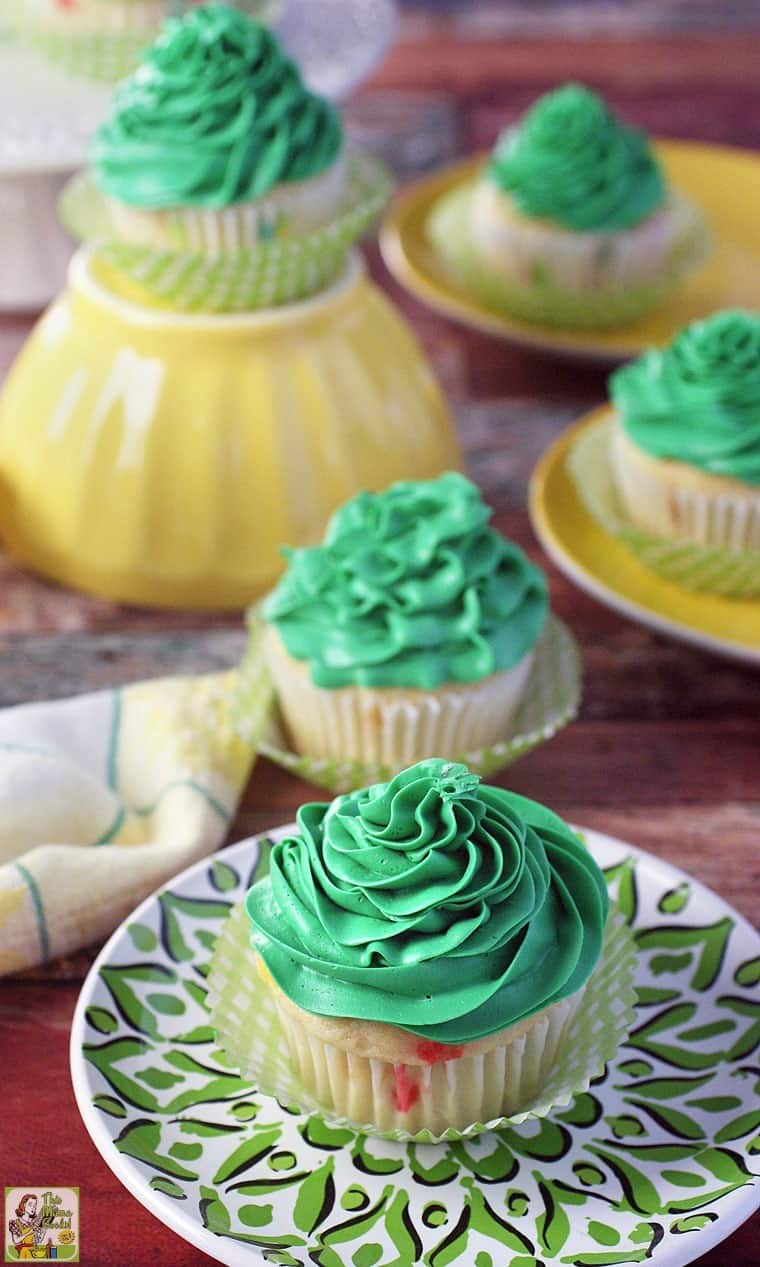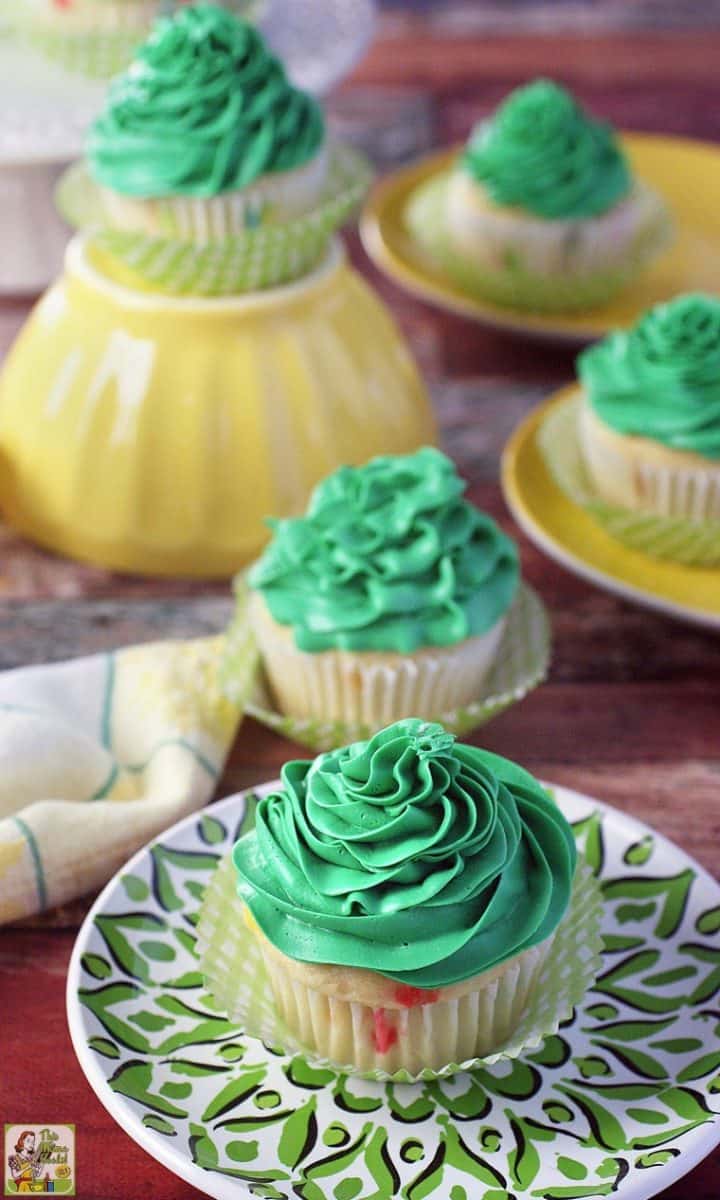 St. Patrick's Day Pot of Gold Filled Cupcakes Recipe. Looking for St Patrick Day cupcake ideas? Try this gluten free recipe for St Patrick Day cupcakes stuffed with apple pie filling!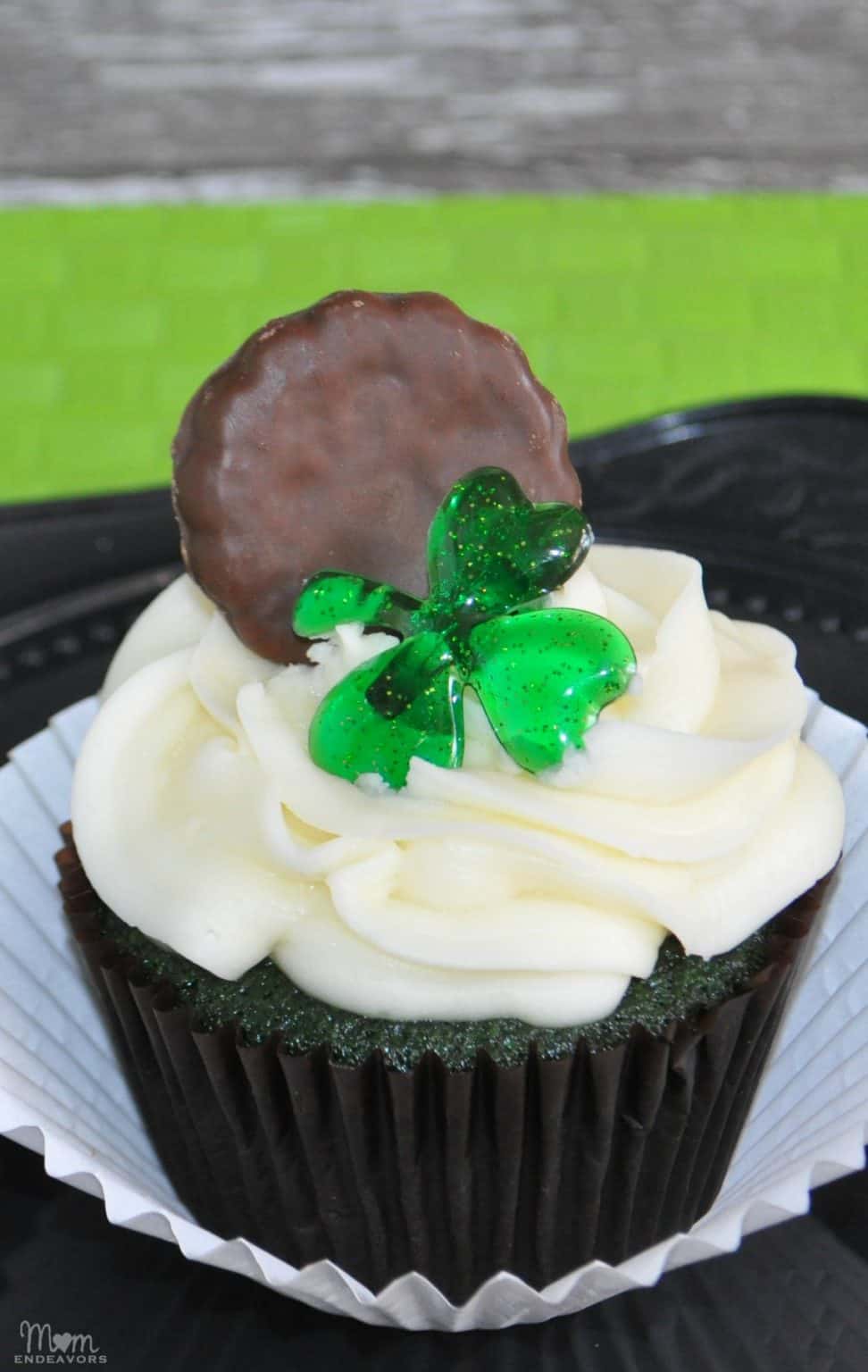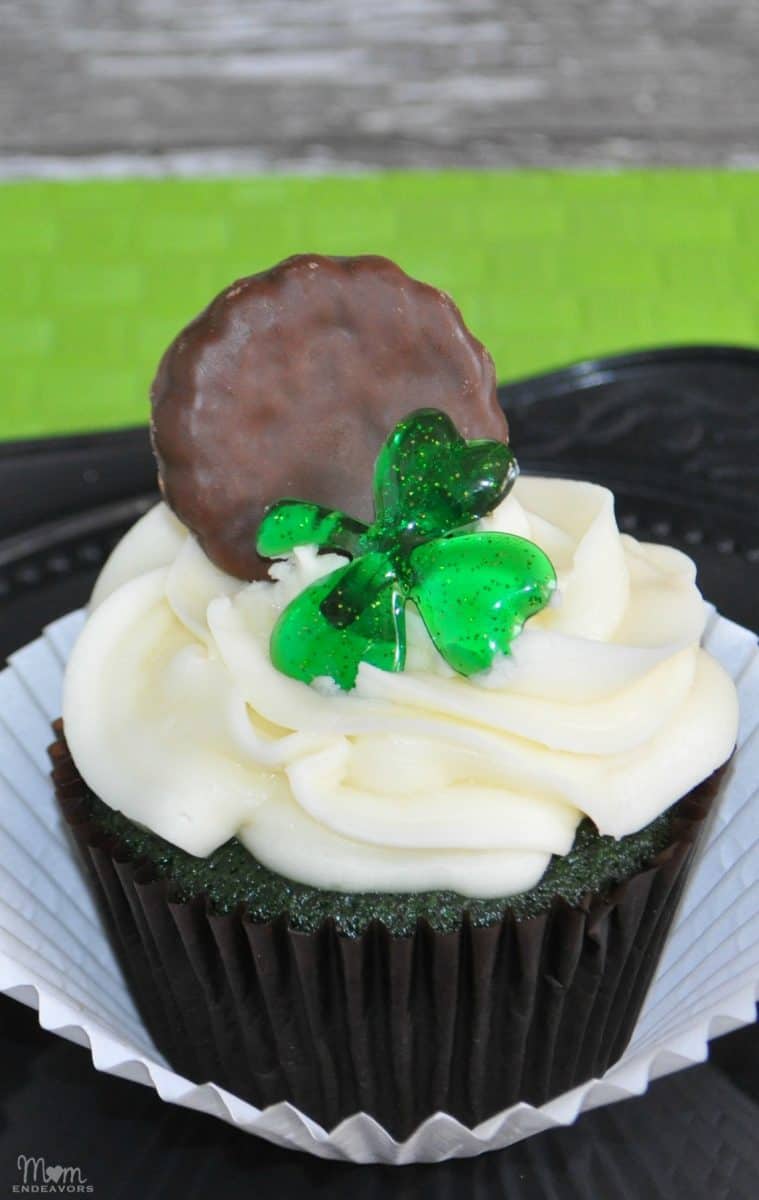 Guinness & Irish Cream Green Velvet Cupcakes. Guinness green velvet cupcakes with Bailey's Irish Cream frosting is a decadent treat that is perfect for St. Patrick's Day.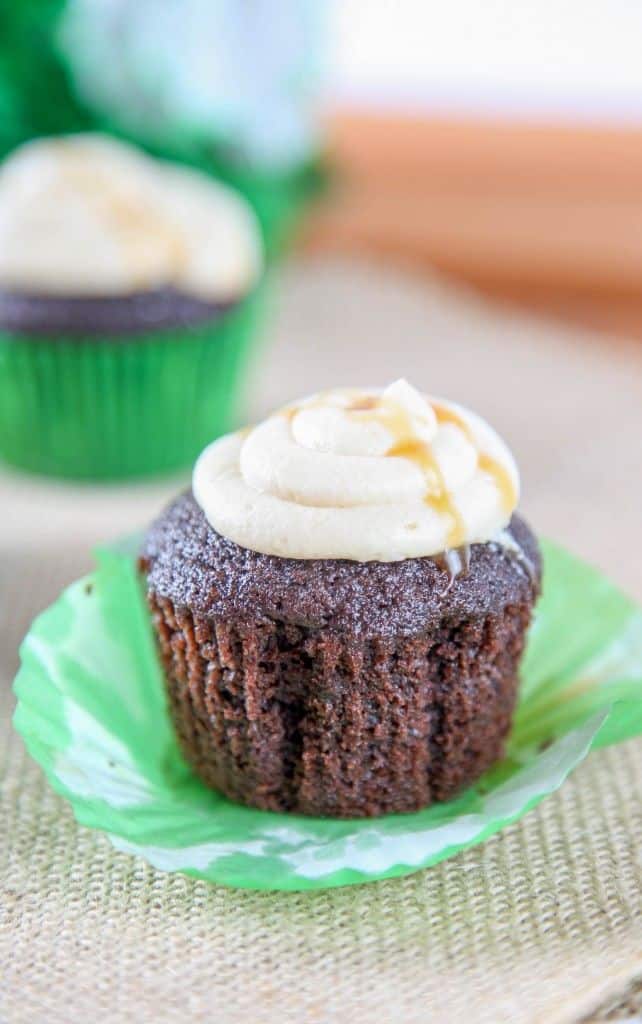 Guinness Cupcakes. Rich chocolate cupcakes topped with boozy buttercream and a decadent caramel drizzle.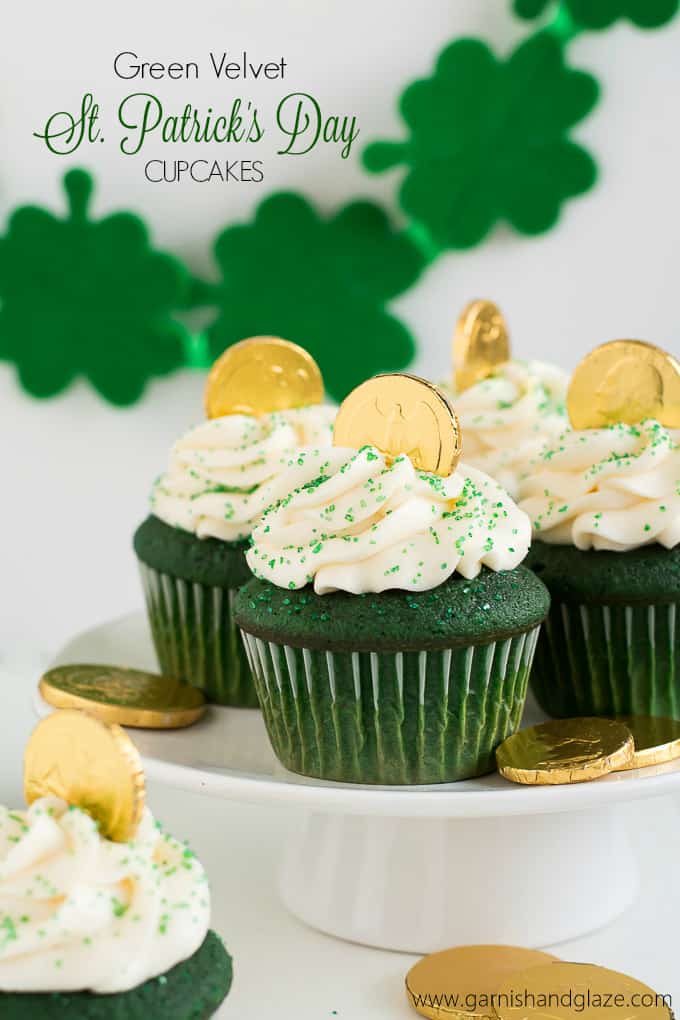 Green Velvet cupcakes. Green Velvet St. Patrick's Day Cupcakes with the cream cheese frosting and a chocolate gold coin on top.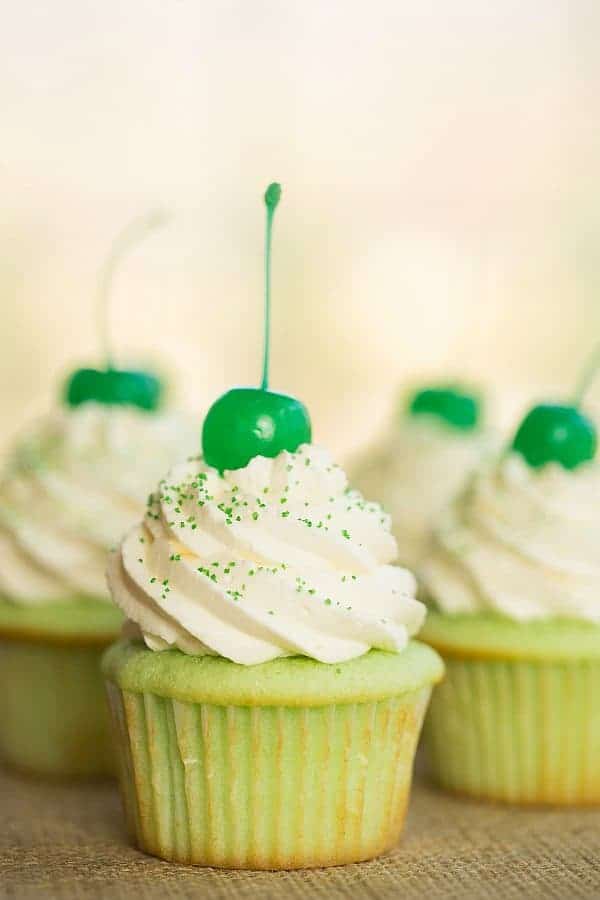 Shamrock Shake cupcakes. A fun twist on the shamrock shake in cupcake form that is perfect for St. Patrick's Day!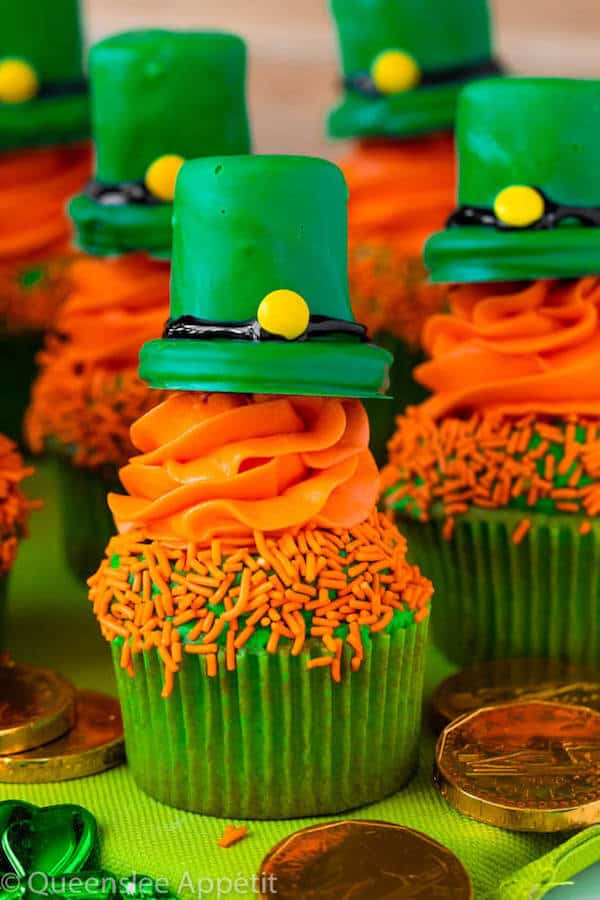 Leprechaun Hat Cupcakes. Vanilla cupcakes deecorated to look like adorable Leprechauns!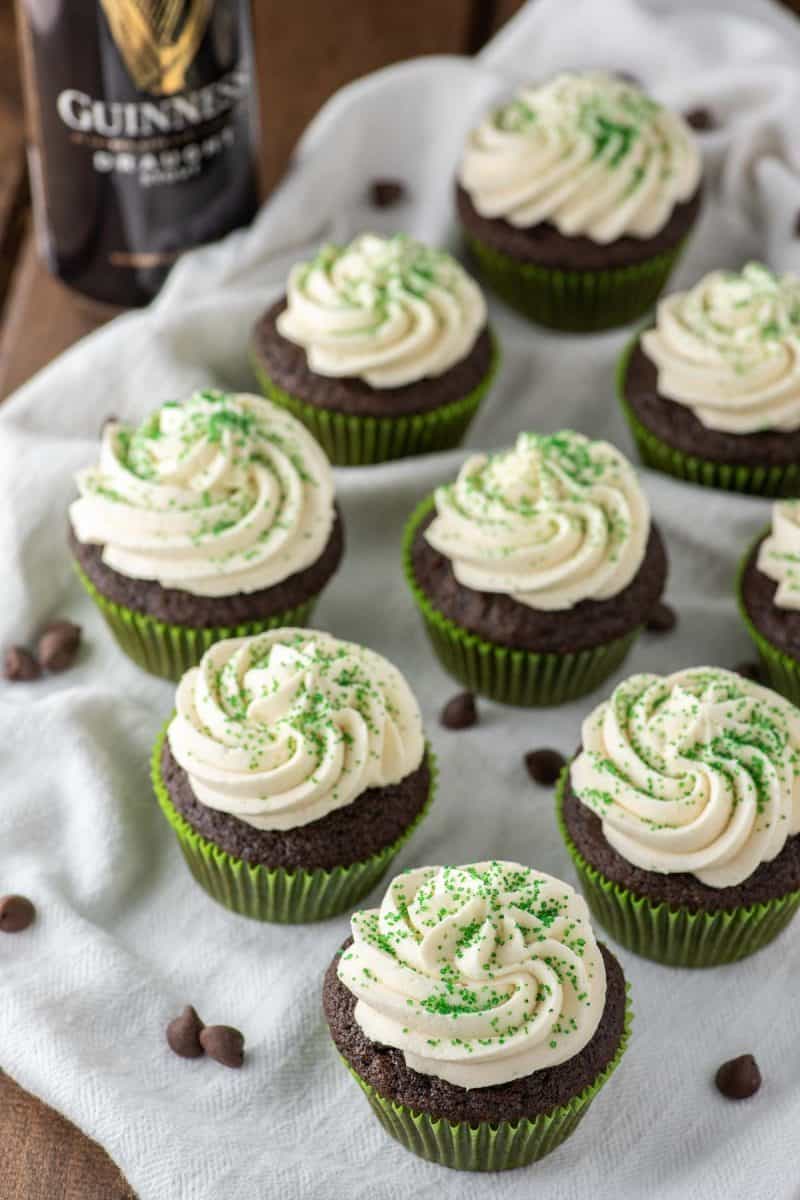 Irish Car Bomb cupcakes. Made with a chocolate Guinness cupcake, Irish whiskey ganache and Baileys buttercream.