St. Patricks Day dinner… oh YUM! It is one of my favorite holiday meals to make! If you're looking for something to serve on St.Patricks day I truly recommend you try your hand at making Traditional Irish Soda Bread. Traditional Irish Soda Bread is a rustic peasant bread made without any yeast and no need to rise. Perfect for Traditional St. Patrick's Day Dinner, for us that means crockpot corned beef and cabbage. The kids enjoy it when I make Lucky Charms Cupcakes with Marshmallow Icing & Surprise Filling for dessert, even tho it is not really a traditional Irish recipe 😉
Irish Soda Bread is a great bread to start out making when you are learning to make bread because it is very simple to make. If you can make a cake from a box mix you can make a this Irish soda bread. Some Irish soda bread recipes have raisins or currents in them and is slightly sweeter however I prefer this recipe that does not have them. Personally I feel this soda bread goes better with the meal instead of as a breakfast item. If you do not own a cast-iron pan you can use any oven safe pan or a baking sheet pan, however I like the nice crust it gets when cooking it in a cast iron pan.
Traditional Irish Soda Bread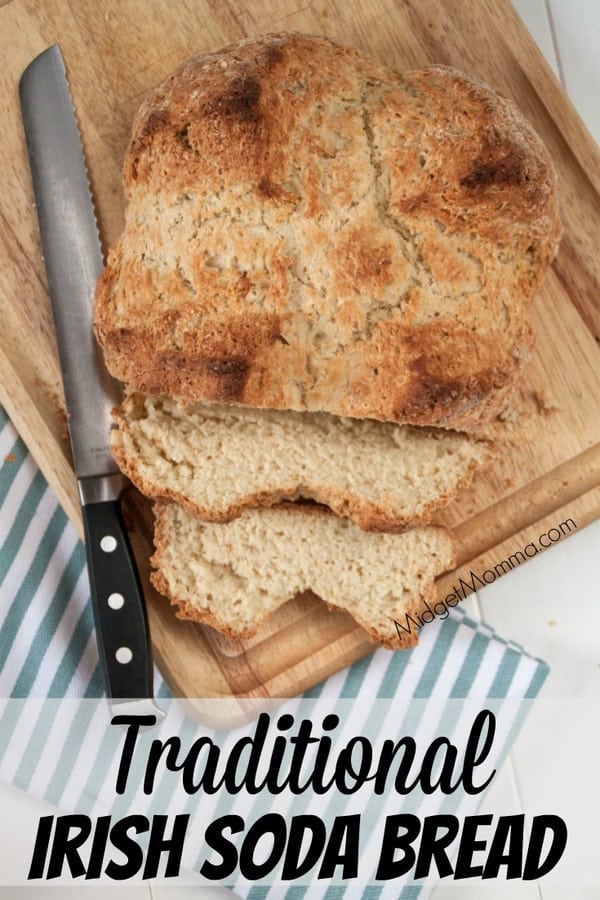 Traditional Irish Soda Bread Ingredients
4 cups all-purpose flour

2 tablespoons sugar

1 1/2 teaspoons baking soda

1 1/2 teaspoons cream of tartar

1 1/2 teaspoon salt

2 tablespoons butter, cold

1 3/4 cups buttermilk
Traditional Irish Soda Bread Directions
Preheat the oven to 400°.
In a large bowl whisk together the flour, sugar, baking soda, cream of tartar and salt.
Slice the butter into small pieces and add them into the flour mixture. Pinch the butter in between your thumb and index finger and make a snapping motion in the flour mixture to break the butter into small pieces.
Slowly stir in the buttermilk until your dough forms one solid mass as you stir it with a fork.
Place the dough on a floured surface and form it into a ball.
Placed your dough and a cast-iron skillet that is at lease 8 inches.
With a sharp pairing knife mark the top of the dough with an X making sure you don't cut too deep for the dough will open up too much and you will not end up with an odd shape.
Make the dough in the oven until it's golden brown about 40 minutes.
7 Weight Watchers SmartPoints per serving if this is cut into 10 servings
More Bread Recipes you will love!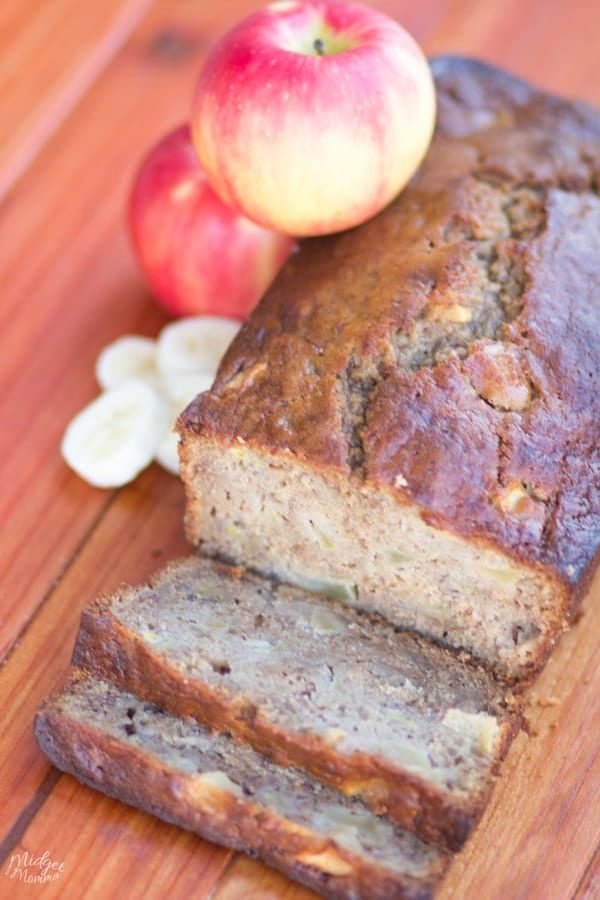 Join the newsletter
Subscribe to get our latest content by email.