These Kiss me I'm Irish cupcakes are going to be the HIT at the party for St. Patrick's Day! Made with homemade vanilla cupcakes, (although you could use chocolate cupcakes too) and the most amazing Bailey's Irish Cream Frosting they are fluffy and flavorful and the frosting will blow your mind! It is sooo stinkin good!
Be warned though, these Kiss me I'm Irish cupcakes are NOT for the kiddos! If you want something for the kiddos, these Lucky Charms Cupcakes are perfect for the kids!
These cupcakes are perfect for after your corned beef and cabbage dinner served with traditional Irish soda bread.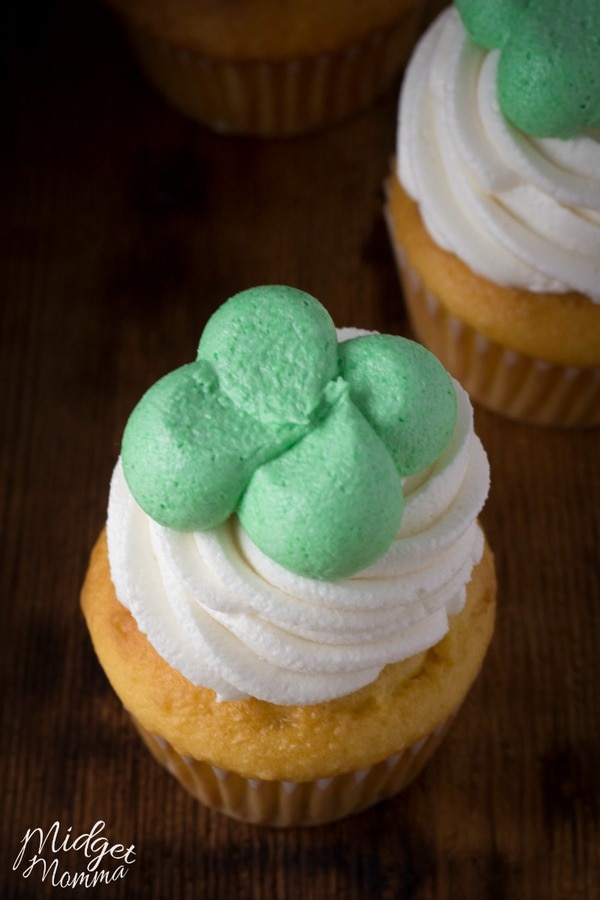 Kiss me I'm Irish cupcakes Ingredients: 
24 Vanilla Cupcakes
Green Food Coloring
Kiss me I'm Irish cupcakes Directions:
Bake your cupcakes and let them cool. While they are cooling it is the perfect time to make your Bailey's Buttercream Frosting.
Once the cupcakes are cool, it is time to pipe the frosting. You are going to want to use the cupcake swirl to make the beautiful puffy frosting top.
Once you have frosted all of your cupcakes it is time to put the finishing touches on them with frosting 4 leaf clovers.
How to make a four leaf clover with icing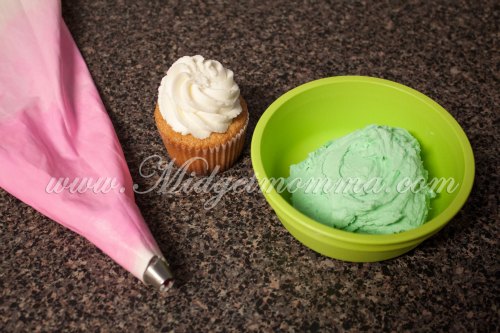 With your piping bag filled with green buttercream start by making a tear drop shape.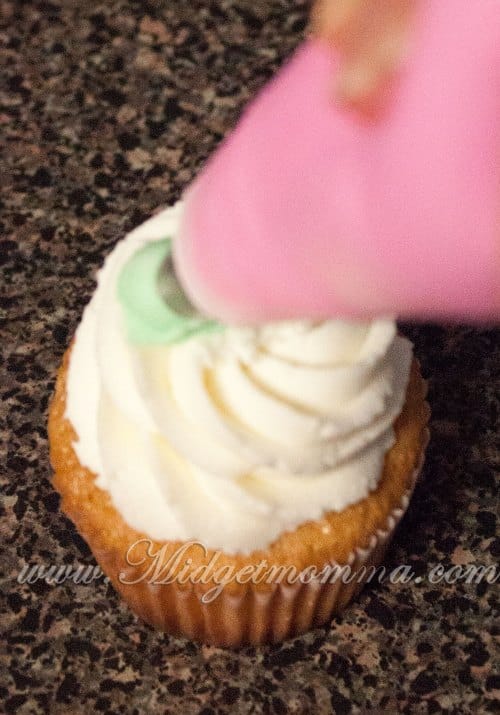 Now make another tear drop shape with the end of it over lapping the last tear drop point.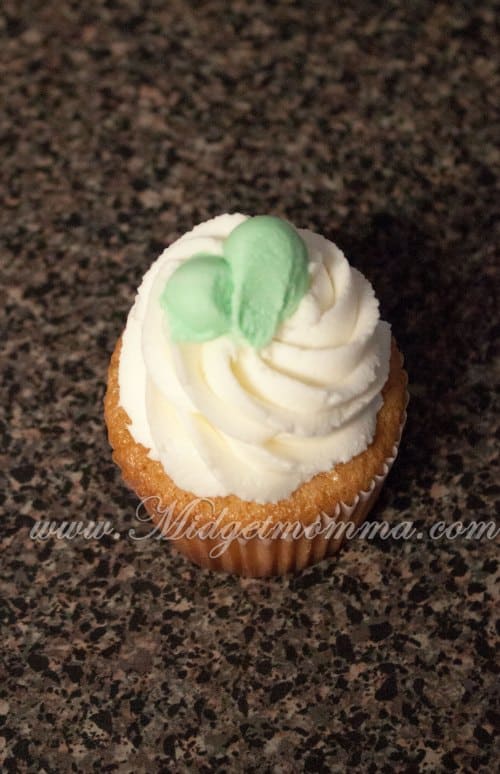 Continue with two more tear drop shapes until you have the shape of a four leaf clover.
Looking for more St. Patrick's Day meal ideas? Check these out!
Copy Cat McDonald's Shamrock Shake 
Lucky Charms Cupcakes with Marshmallow Icing & Surprise Filling
Easy St. Patrick's Day cupcakes
Join the newsletter
Subscribe to get our latest content by email.
This post may contain affiliate links. Please read my disclosure policy here