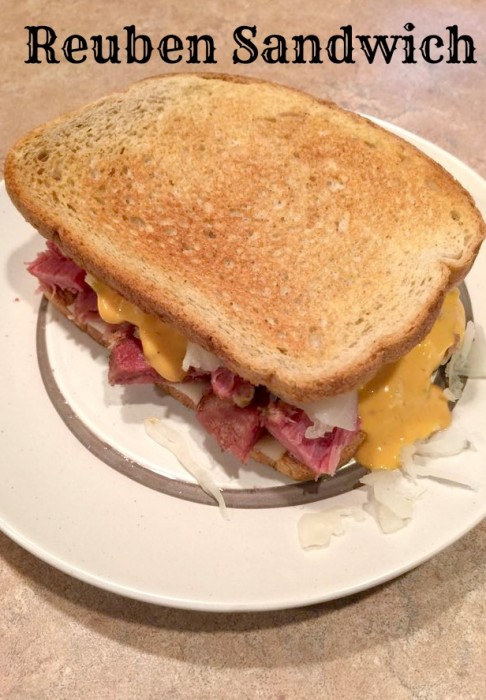 Reuben Sandwich
This is one of mine and hubby's favorite meals and it is so simple to make and so quick using the crock pot! If you like this recipe pin it 🙂
Reuben Sandwich Ingredients:
Corned Beef
Thousand Island dressing
Swiss cheese
Rye bread
Sauerkraut
Reuben Sandwich Directions:
Cook corned beef in crock pot – takes 6 hours on high 8 hours on low
When corn beef is done cooking take out of crockpot and let sit for a few minutes to cool down and firm up
Slick corned beef
Toast rye bread
on one piece of bread put corned beef, sauerkraut and swiss cheese and place second piece of bread on top
Put in the oven at 350 for a few minutes ( just enough to melt the cheese)
take out open sandwich and put thousand island dressing  on top, put top back on sandwich
Enjoy!
Looking for more meal ideas, check out our other great recipes 🙂
If you love this one then you will love the Crockpot Goulash!
Join the newsletter
Subscribe to get our latest content by email.