On a cold day nothing beats a hot meal this crockpot chili recipe! It is the perfect meal to put in your crock pot. It is really easy to make and i love recipes where I can toss everything in and let it go while I get other things done around the house. This chili that i cook in my crockpot is one of my go to meals, everyone in the house loves it! When making this crockpot chili recipe for dinner I normally make a side of cornbread to go with it.
Crockpot chili Recipe
Ingredients for crockpot chili Recipe
1 pound hamburger meat (cooked)

1 can white kidney beans
1 can red kidney beans
1 packet chili seasoning
1 can diced tomatoes
1 onion diced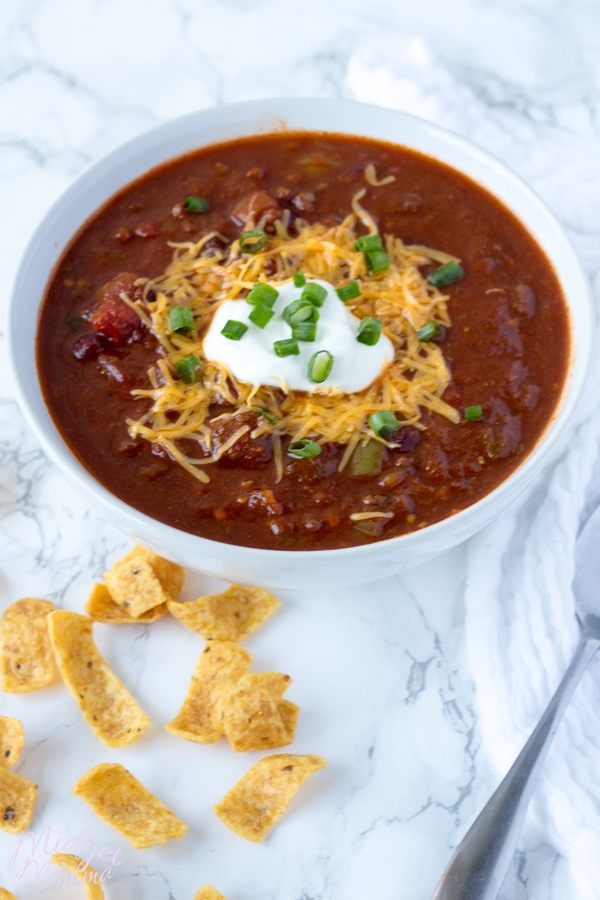 Directions for crockpot chili Recipe
Spray crockpot with nonstick spray. Add all ingredients plus 1/2 cup water to crockpot and cook for 4 hours on high or 6 hours on low.
Once chili is done top with cheese and sour cream! You can also make a side of corn bread too 🙂
Join the newsletter
Subscribe to get our latest content by email.