If you have a Sprouts farmers market near you then you are going to LOVE this Sprouts Low Carb & Keto Shopping List! This list will make your keto and low carb shopping at Sprouts super easy and much less stressful!
Sprouts Low Carb & Keto Shopping List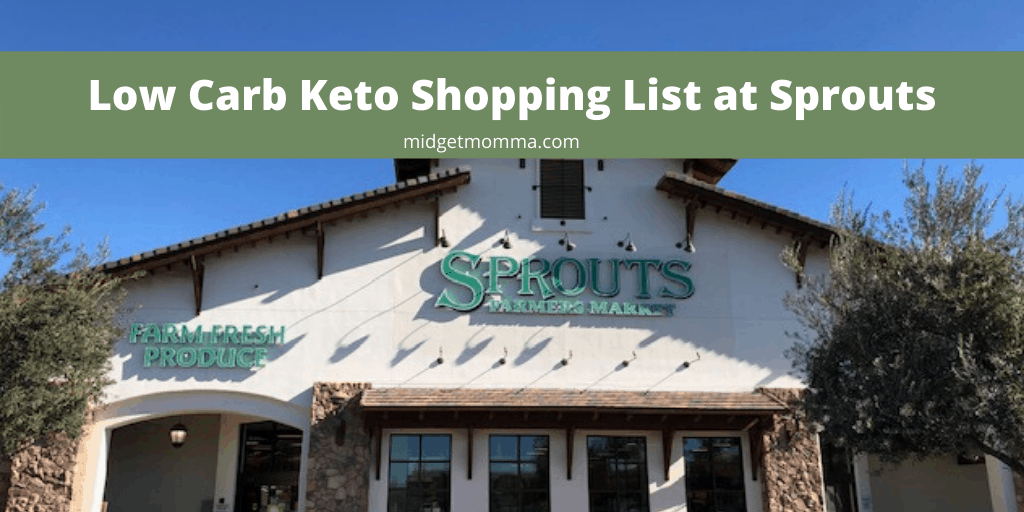 Keto Foods at Sprouts
Sprouts Farmers Market has become my new favorite store for shopping Low Carb and Keto groceries. If you are lucky enough to have a Sprouts Farmers Market near you, take the time to stop by and shop smarter towards your Low Carb, Keto goals. Once Sprouts Farmers Market became my go-to store, I have become less tempted to buy snacks and food that are not good for this way of eating.
We have put together and easy shopping list for you to help you navigate around Sprouts Farmers Market. Here are our favorite finds that we know you will enjoy while sticking to your Low Carb and Keto Meal Plans.
You will find tags that read, Keto, Paleo, Planet-Based, Gluten-Free, Organic, Non-GMO, etc. Sprouts Farmers Market really goes out of their way to help you find the best products and ingredients for your way of eating with little effort. If you are strict Keto, we suggest you still read your labels to make sure you are making the best choice.
Looking for more Keto Shopping lists? Check these out!

Low Carb and Keto Shopping List For Sprouts
With every visit to Sprouts Farmers Market, I am more impressed with the high quality and freshness of the meats and vegetables that Sprouts Farmers Market stocks. Even more so, the price of avocados is more friendly to my budget than a standard grocery store. The avocados are always ripe and ready to go without guessing how far ahead I have to plan my meals involving avocados.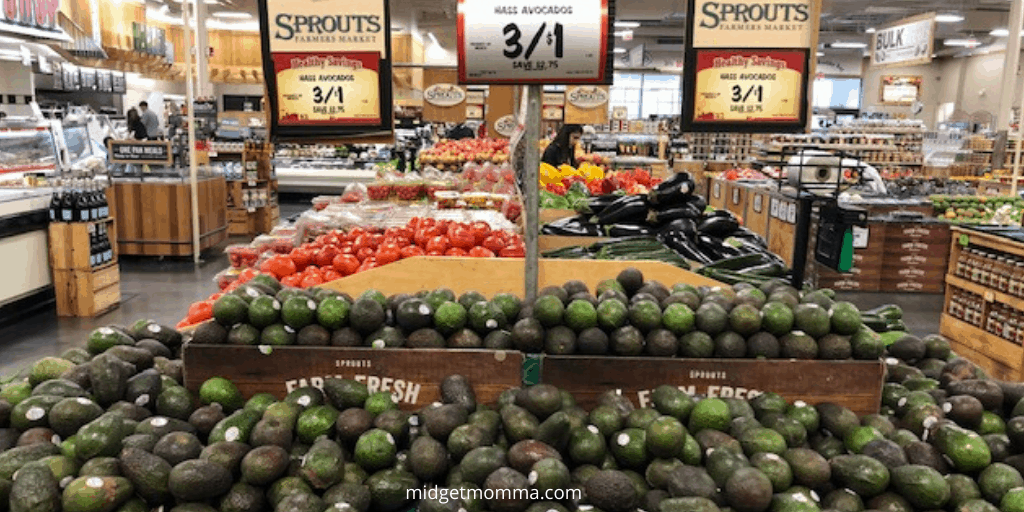 One of our most asked questions is, "Where can I buy squash to make the Shrimp Scampi Spaghetti Squash Recipe?" We have the answer! It's Sprouts Farmers Market. You can always count on Sprouts Farmers Market for Low Carb, Keto ingredients for when you are ready to cook up any of our delicious Spaghetti Squash Recipes.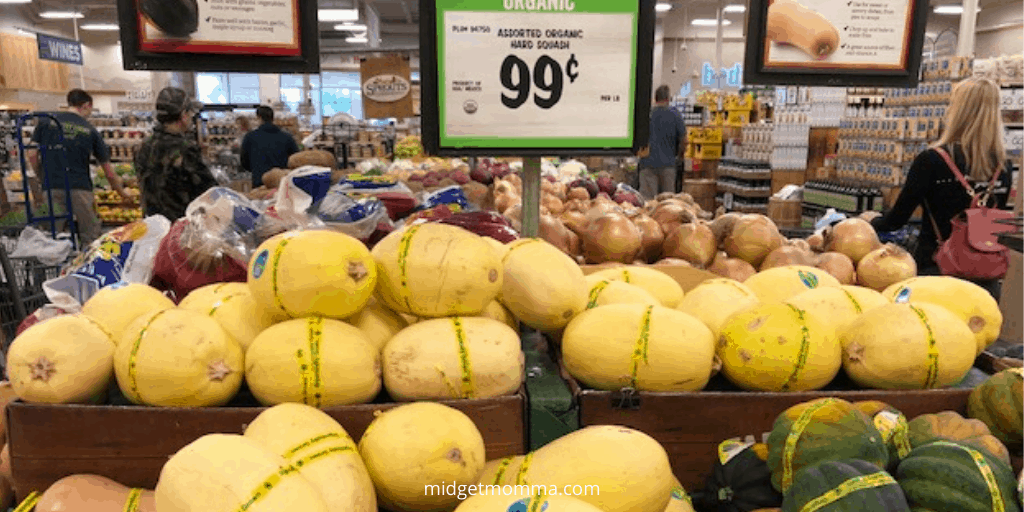 Vegetables (keto-friendly vegetables)
Avocados
zucchini spirals (in the refrigerated section of fruits/veggies)
cauliflower rice (in the refrigerated section of fruits/veggies)
Cucumbers
Zucchini
Cauliflower
Tomatoes
spaghetti squash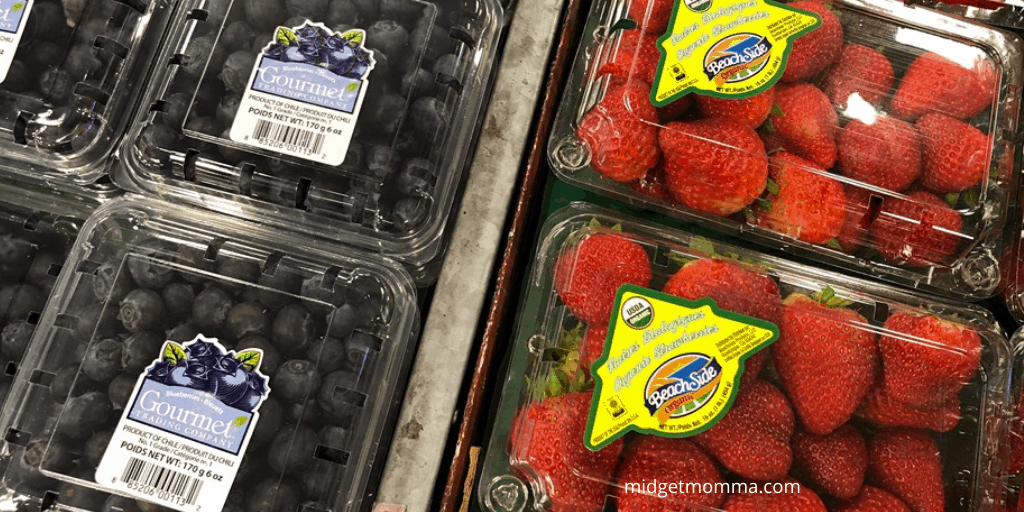 Keto Fruit at Sprouts
Strawberries
Blueberries
Blackberries
Lemons

Low Carb Meat and Seafood at Sprouts
If you are more of a Meat, Chicken, and a Fish protein person, no worries! Sprouts Farmers Market also has a wide range of fresh and frozen selection of your favorite cuts of protein. One of my favorite features of shopping with Sprouts Farmers Market easily identifiable tags on the shelf in front of each item.
Red's Egg' Wich Breadless Sandwich Turkey Sausage
Sausage, Bratwurst, Polish Sausage (check ingredients for added sugar)
Fresh beef
fresh pork
fresh chicken
salmon
shrimp
scallops
Bacon, no sugar added
Wild Selections Line Caught Albacore Tuna
Sprouts Wild Caught Sardines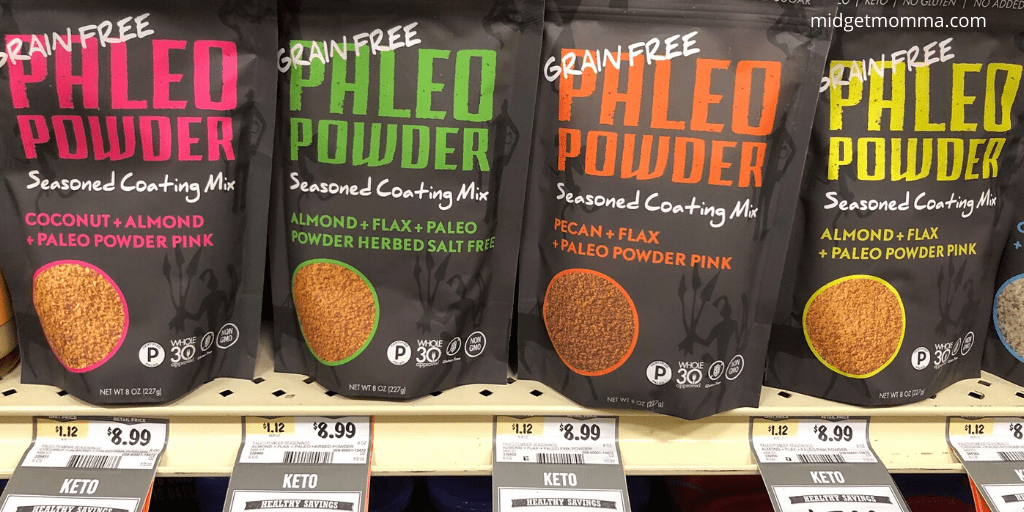 Low Carb and Keto Panty Items at Sprouts
Natural MaraNatha Almond Butter
RX Nut Butter
Bulletproof Ready To Drink Coffee (and other Bulletproof products)
Rao's Marinara Sauce
Cacao Butter
Cacao Nibs
No Sugar Added Ketchup
Bob's Red Mill Coconut flour
Bob's Red Mill Almond flour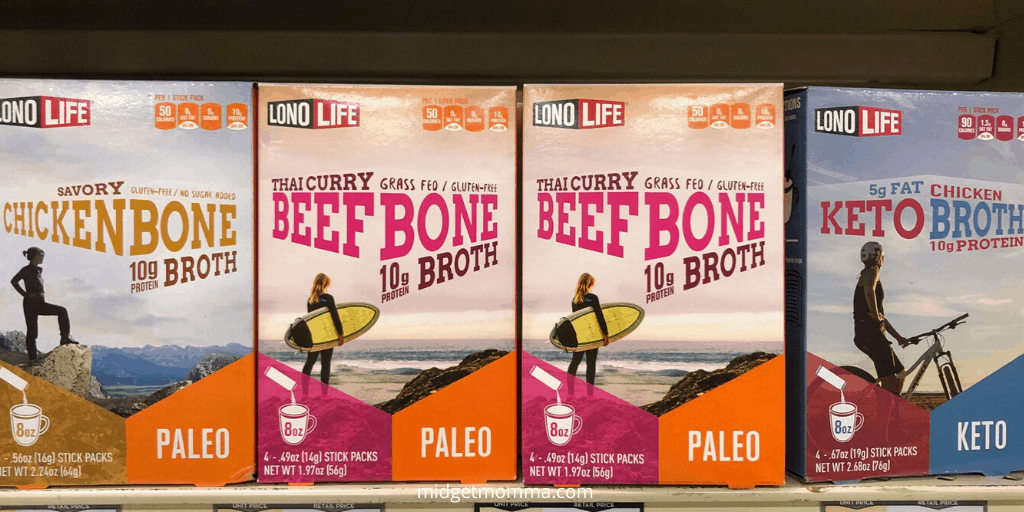 Walden Farms Thick and Spicy BBQ Sauce
Grain-Free Paleo Powder Seasoning Coating Mix
Sprout's Coconut Milk/Cream/Oil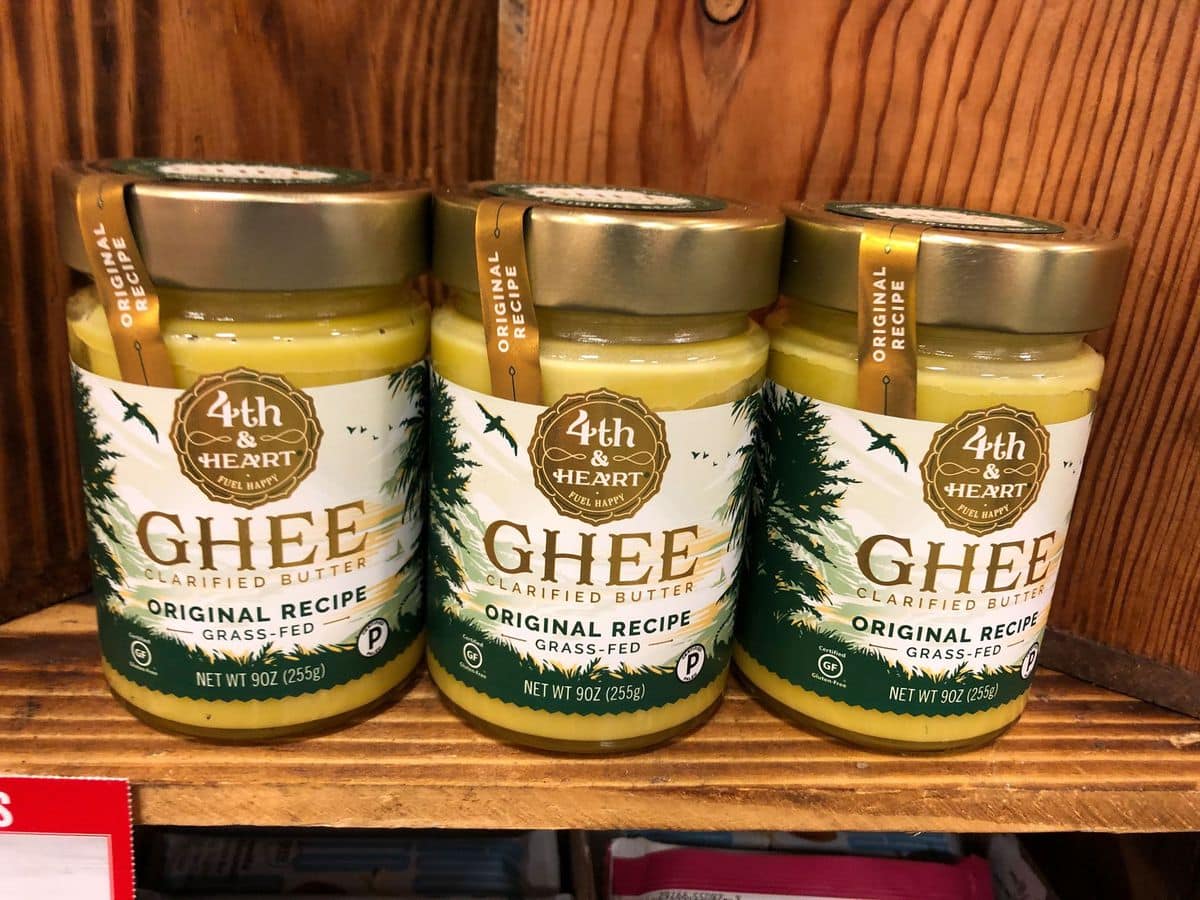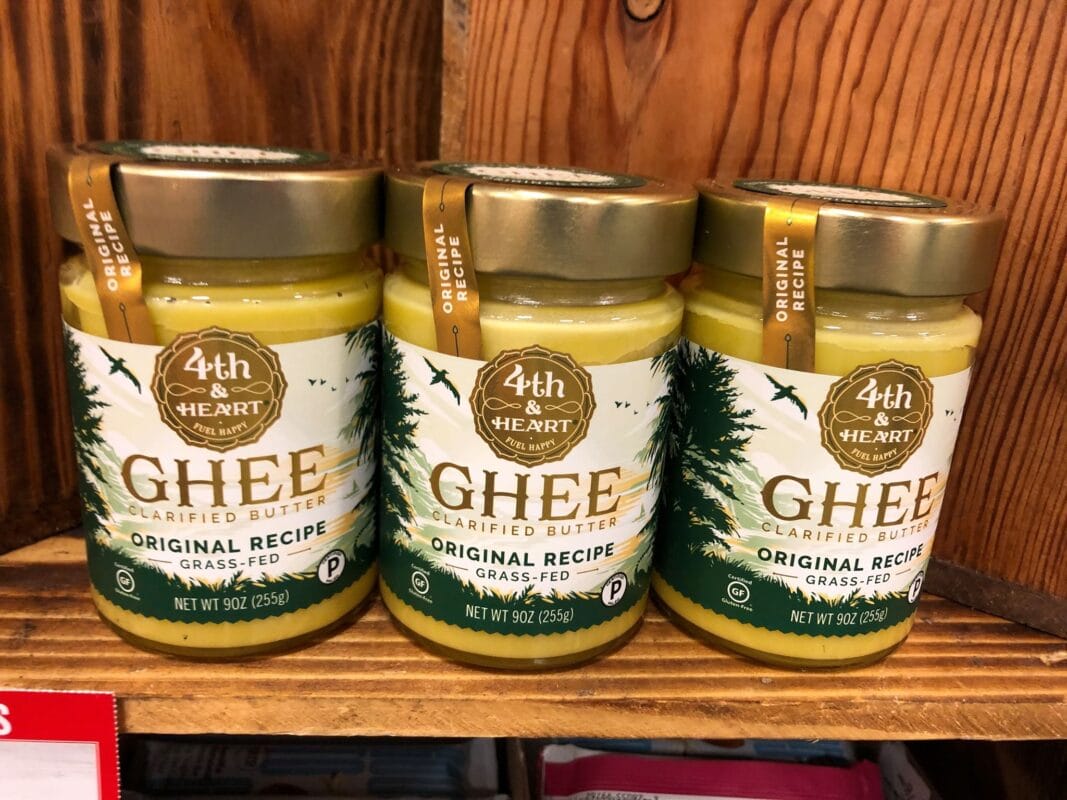 Ghee
Butter Flavored Coconut Oil
Avocado Oil/Spray
Chosen Foods Black Garlic Mayo
MCT Oil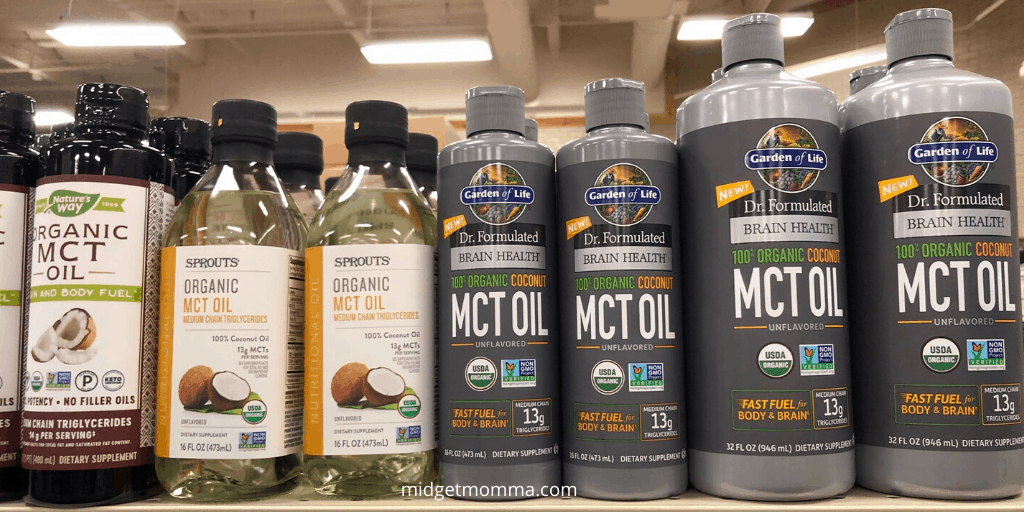 Lily's Chocolate Baking Chips, Bars, Pouches
Bone Broth (assorted products)
Pickles (check ingredients)
Primal Kitchen Mayo with Avocado Oil
Refrigerator Section Low Carb and Keto Items
Cage-Free Eggs
Crepini Egg Thins
Heavy Whipping Cream
Shamrock Farms Real Cream Dairy Whipped Topping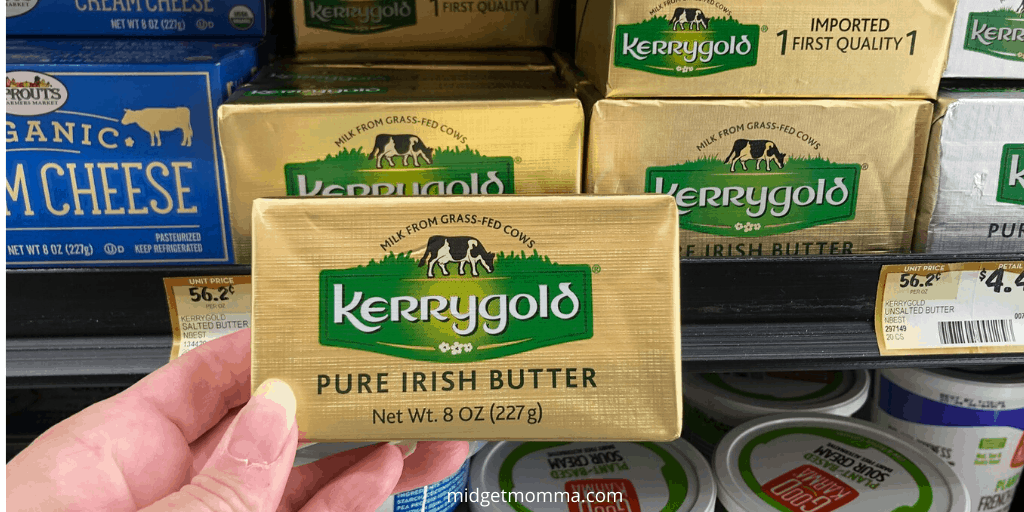 Kerrygold Butter
So Delicious Dairy-Free, Sugar-Free Coconut milk Ice Cream
Kite Hill Cream Cheese/Herb Spread
Kite Hill Unsweetened Almond Milk Yogurt
Sprout's Almond butter
Cheese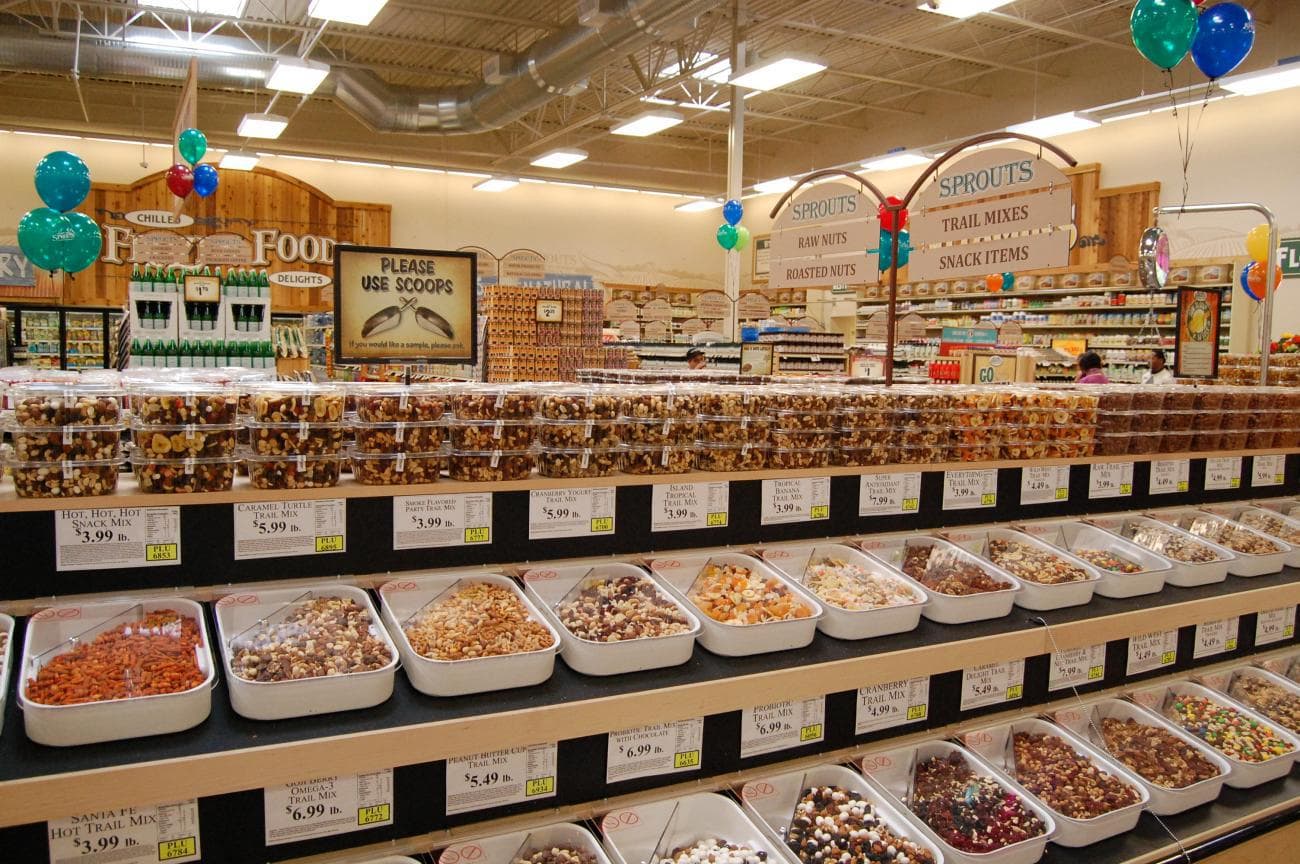 Keto Snacks at Sprouts
Nuts and Seeds – Walnuts, Pistachios, Cashews, Macadamia Nuts, Pine Nuts, Pumpkin Seeds, Sunflower Seeds, Chia Seeds and so much more!
Dang Unsweetened Coconut Chips
EPIC or 4505 Chicharrones
Vermont Original Beef and Pork Sticks
EPIC Bar Meat Bars (check ingredients)
Made By True Biltong Beef Jerky
Duke's Hot and Spicy Sausage Sticks
Quest bars
Whisps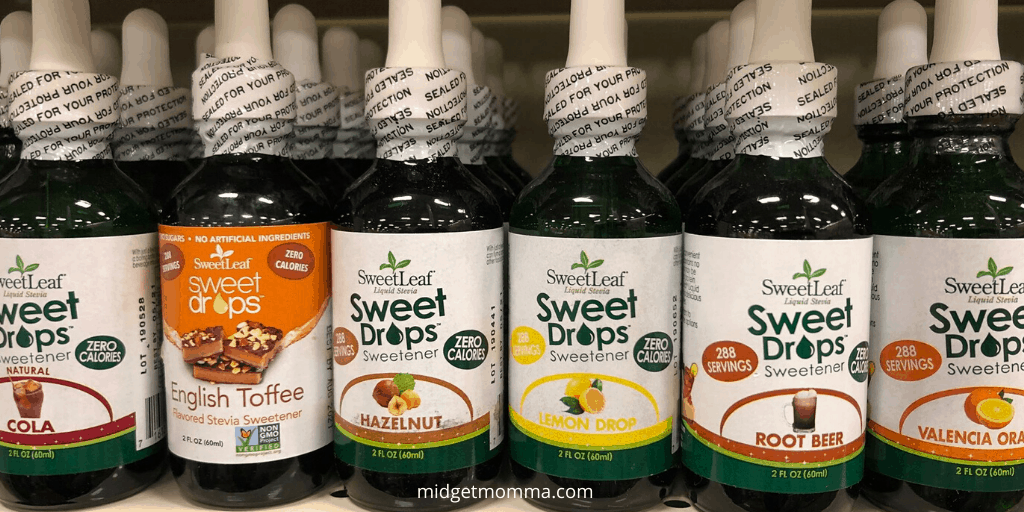 Keto Sweeteners at Sprouts
Stevia
Sverve
Sweet Leaf Sweet Drops
Lakanto Monkfruit Sweetener
Lakanto Maple Syrup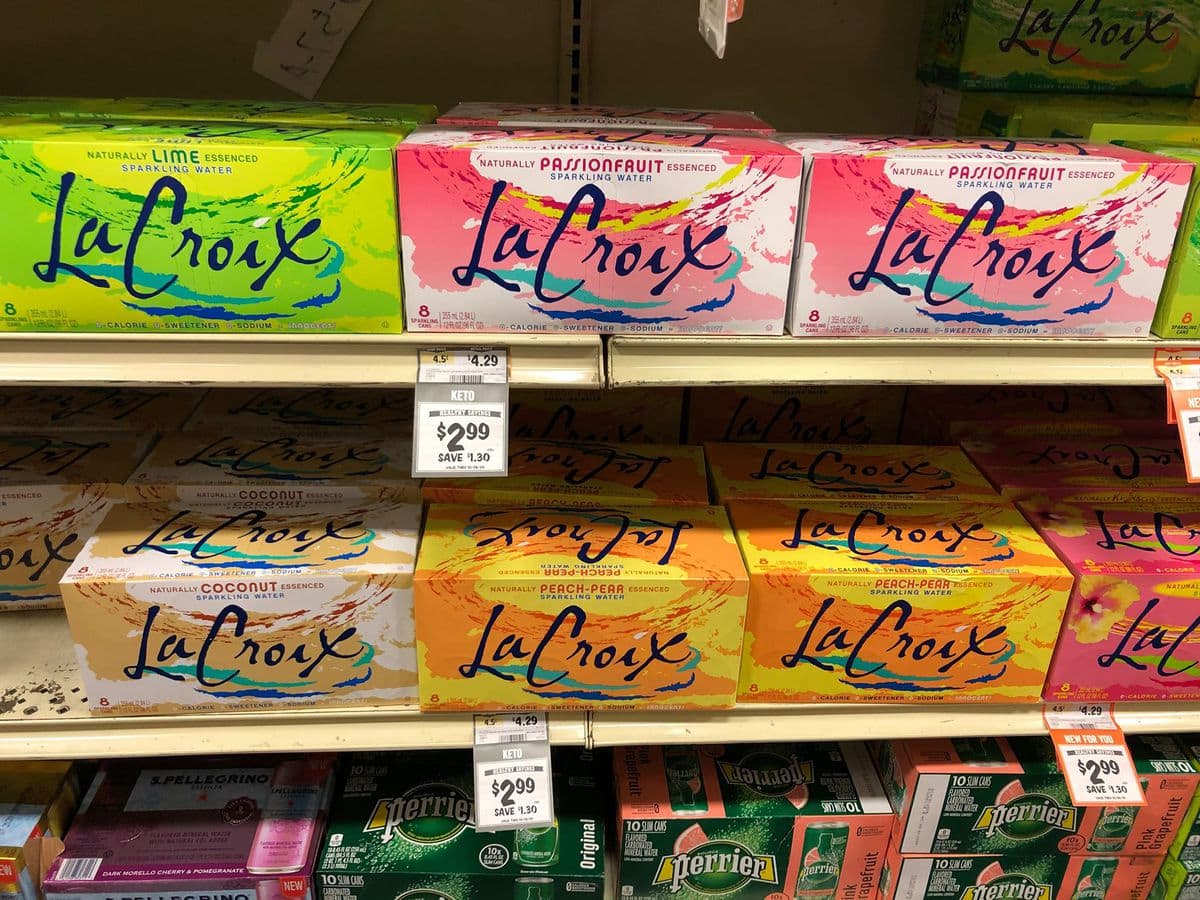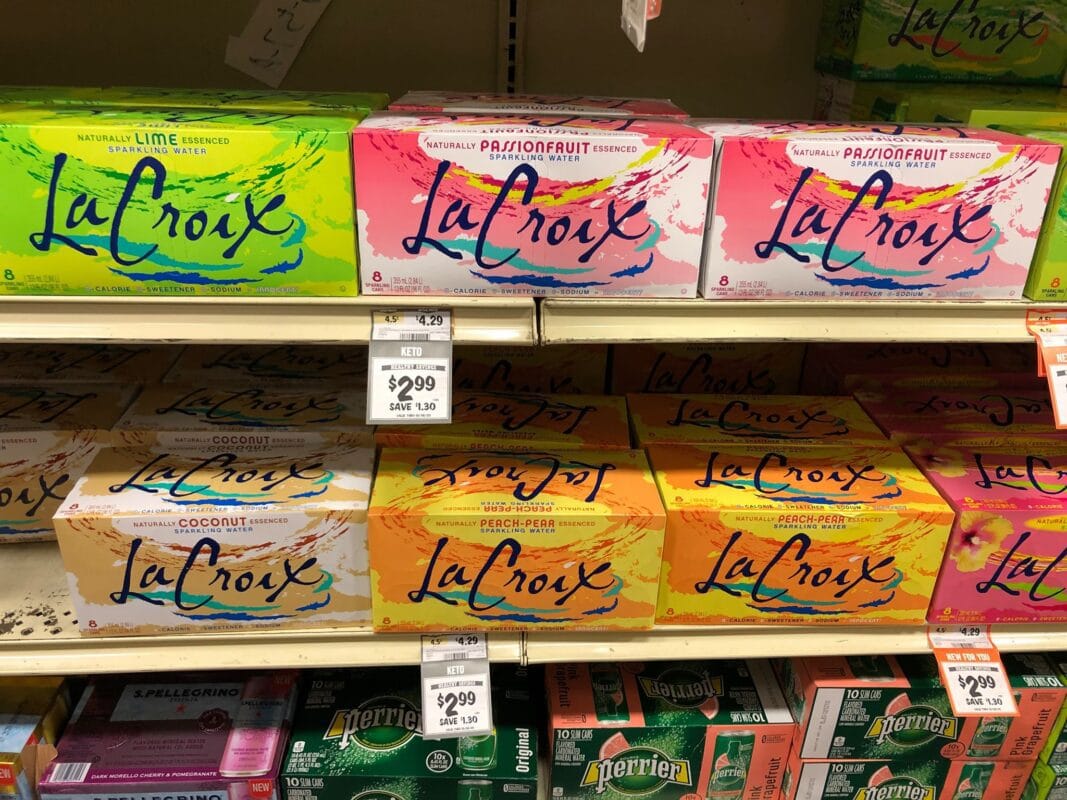 Low Carb Drinks at Sprouts
La Croix Sparkling Water
Zevia Zero Calorie Sodas
Zevia Energy
Diet Hansen's Soda
Blue Sky Soda
Live Soda with Probiotics
Mountain Valley Sparkling Water
Topo Chico Sparkling Mineral Water (my newest find!)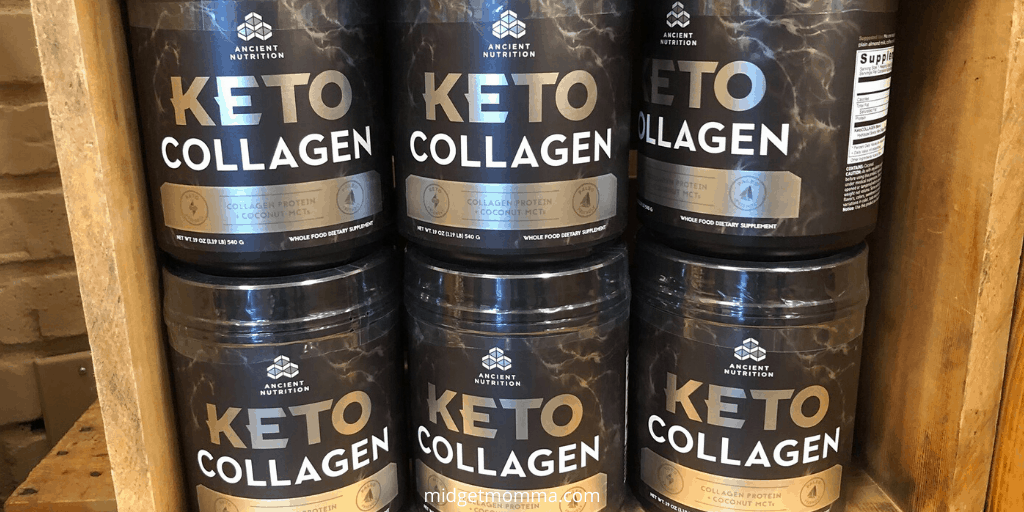 You will also enjoy the well-stocked aisles of supplements available at Sprouts Farmers Market making it the best one-stop-shop for everything you need. Sprouts Farmers Market staffs a Vitamin and Body Care Specialist to be present with you in the aisles while you shop to answer any questions you may have regarding the products they stock. All you have to do is ask during your next visit.
Sprouts Farmers Market introduces new products weekly so a once a week visit is well worth the trip. If you are a pro at shopping for your Low Carb and Keto Meals needs you can even shop online with Instacart for delivery and pickup.
Sign up for Sprouts Farmers Market App and enjoy money-saving digital coupons (It's Free)!
Find your nearest Sprouts Farmers Market location HERE!
Keto and Low Carb Diet Tips