If you have decided to give the low carb or keto lifestyle a try, these handy tips for starting low carb and starting Keto can be a big help. The better prepared you are, the greater your chances of success!
It is always important to remember that this journey is YOUR journey. It is no one else's, and you should always be proud of yourself for making any life changes that you make. There are going to be times when your journey is different then other people's and that is OK! There are times that things work for you that don't work for others and there are things that will work for you that don't work with others. It is great to surround yourself with supportive people, but remember that everyone is on their own journey.
Starting Keto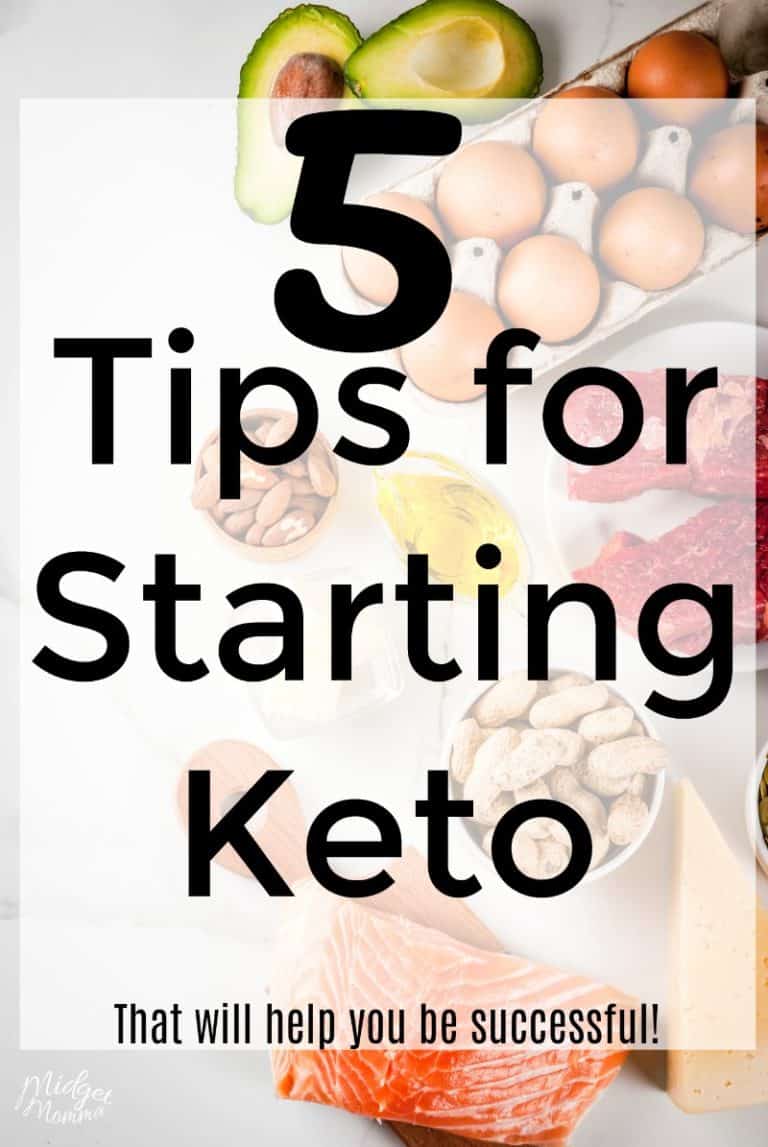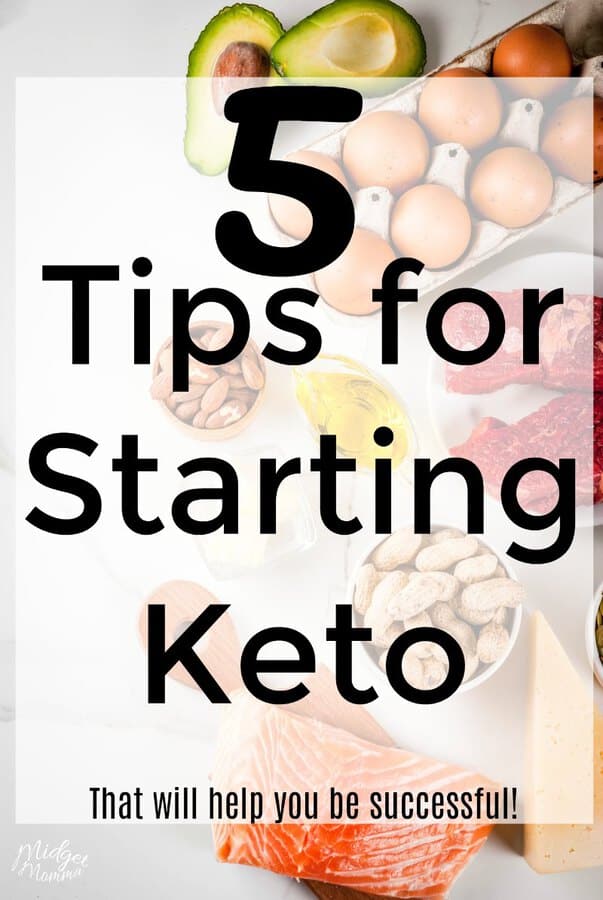 Starting Low Carb Diet
Whenever you start a new way of eating, the best thing you can do is make sure you are well-prepared. This is especially true with low carb and keto. The normal American diet is loaded with carbohydrates, and releasing them from your diet is not always easy. With these simple tips for starting low carb, you'll be better prepared to make the switch!
If you are just getting started on the Low Carb or Keto eating plan, then you will probably will find the tips for staying on track with Keto and Everything you need to know about the Keto diet posts helpful on your Keto journey as well.
Tips for Starting a Low Carb or Keto Eating Plan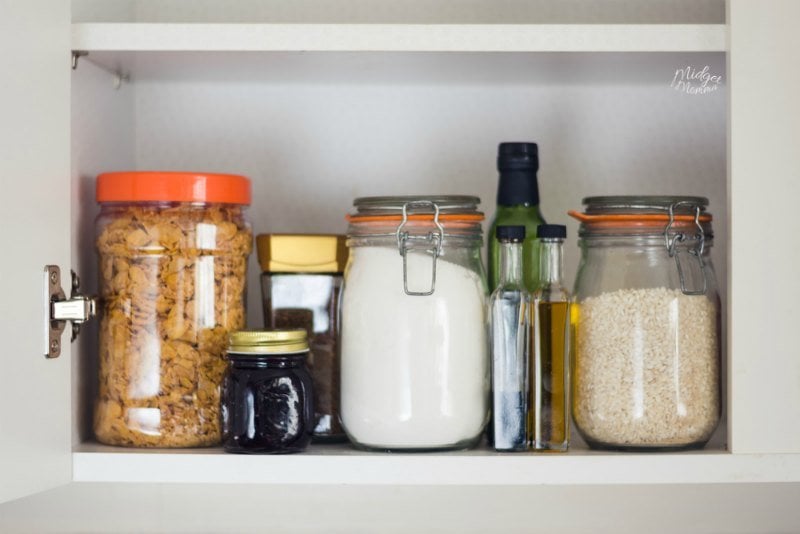 Clean Out the Kitchen
When beginning a low carb or keto lifestyle, it is crucial that you clean out your kitchen. You need to release the high carb foods you will no longer be eating.
Changing to a low carb or keto way of life is a pretty big adjustment. This is especially true if you are used to eating a lot of carbohydrates. And while adjusting to burning fat for fuel instead of carbs, your body will sometimes crave the foods you are no longer eating. If they are still in your kitchen, it can be tough to avoid them.
The best way I have found to do this is to empty the cabinets of all the bad carbs! Not having the items in the house make temptation a lot less. But I know that is not possible for everyone, because many of us have families and kids and spouses who are not on the same journey as we are.
If you share a home with others, don't be afraid to ask for their help to hide the high carb foods they may still be eating. Non-perishable items can be hidden away. Refrigerated or frozen carb-rich foods can be tucked out of sight in a drawer or opaque bag.
I have found that on my Keto journey my family was supportive and tried hard not to eat the temptation foods in front of me while I was getting started. Getting the family involved with cleaning out the kitchen can help them understand what you are doing and what your goals are.
If you have the option with kitchen space, it could also be beneficial to pick a cabinet that is only for your snacks and food items. This way you do not have to worry about temptation when you open up the cabinets. It also gives a better chance of your snacks be left for you.
Make a List of Your Favorite Low Carb Foods
Starting low carb is exciting. But it is natural to have second thoughts at times when you start dreaming about foods you'll be giving up.
An excellent way to combat this is to make a list of all the low carb and keto foods that you love. Think about your favorite meats, cheeses, and vegetables and all the wonderful meals you can enjoy without guilt.
When you are busy dreaming about meals of bacon and eggs, juicy Keto burgers, portobello mushroom pizza, Chicken Bacon Ranch Zucchini, hearty spaghetti made with spiraled zucchini, and so much more, you'll be less likely to feel so bad about giving up bread. If you are wanting bread then you can make keto bagels or keto bread, but I have found I don't miss bread much at all with all of the tasty meal options there are.
Some of my favorite Keto and Low Carb Recipes are:
Make a Flexible Menu Plan
When starting a new way of eating, another great way to prepare is to make a meal plan. Having a menu to refer to each day helps to remove the guesswork as you adjust to your new way of eating.
But try to maintain a little flexibility in your menu plan, as well – especially in the beginning. The first few days on low carb or keto can be very challenging at times.
You may find that although your meal plan says that you're supposed to have chicken and broccoli for dinner, all you really want to do is eat sliced roast beef and cheddar cheese. It really is okay to have the roast beef and save the chicken for another day.
Having a plan gives you the structure that you need. But don't be afraid to be flexible when you need to be. After all, the ultimate goal is to stick with your healthy way of eating long term.
Make a Plan For Water
Drinking enough water is an ultra-important part of any weight loss program, and that is especially true with low carb. Eating low carb or keto actually helps your body to release excess water you may be retaining. It is important to make sure that you replenish your fluids throughout the day.
Bottled water is great, but it is kinder to your wallet (and the environment) to invest in a reusable water bottle and a water filtration water bottle. That way, you can get the water you need for pennies a gallon!
Have Food Ready When You Are Hungry
When you are adjusting to your keto or low carb lifestyle, it is very helpful to have food ready and available whenever you get hungry. As part of your preparation for your new way of eating, it's a great idea to prepare food in bulk in advance.
Cut up vegetables and cheese slices to snack on, boiled eggs to store in the refrigerator for a quick snack, or make extra food with each meal so you have leftovers that you can quickly heat and eat when you are hungry. You'll be a lot less likely to blow your new way of eating if you always have food available when you are hungry.
I also find it makes life easier if I meal plan, and meal prep. This means I have easy to grab snacks and meals already ready for me. Then I can just reheat them or eat them depending on what it is. This is also a great way to plan your meals if you are needing to bring food with you to work.
Some of the things I like to have on hand prepped and ready to go are:
I also like to make meals in advanced that can be packed or easily reheated. My favorites lately have been soups, because they are so easy to reheat or pack in a thermos!
Bonus Tip
One of the best ways to stay enthusiastic about your low carb or keto lifestyle is by seeing results. Consider buying a package of Keto test strips, a tape measure, a scale that measures body fat percentage, and a journal where you can document your progress and write out your thoughts and feelings.
Starting a new way of eating is a big adjustment. By following these simple tips for starting low carb, you'll feel stronger and better prepared to face any challenges that come up as you move forward in your keto way of life!
If you are new to Keto check out these informational posts!
My Favorite Keto Items to buy on Amazon:
Make sure you snag the FREE Keto Cookbooks too! They will help with getting ideas for meals? 
Get Our Newest Keto Recipes!
Subscribe to get our Newest Keto Recipes by email.