I have been doing lazy keto and I have been wanting a Bacon, egg and cheese sandwich. Of course the bread or an english muffin is out when doing Keto so I needed to find something that would work. This is what started me coming up with this Single Serving Keto Bread.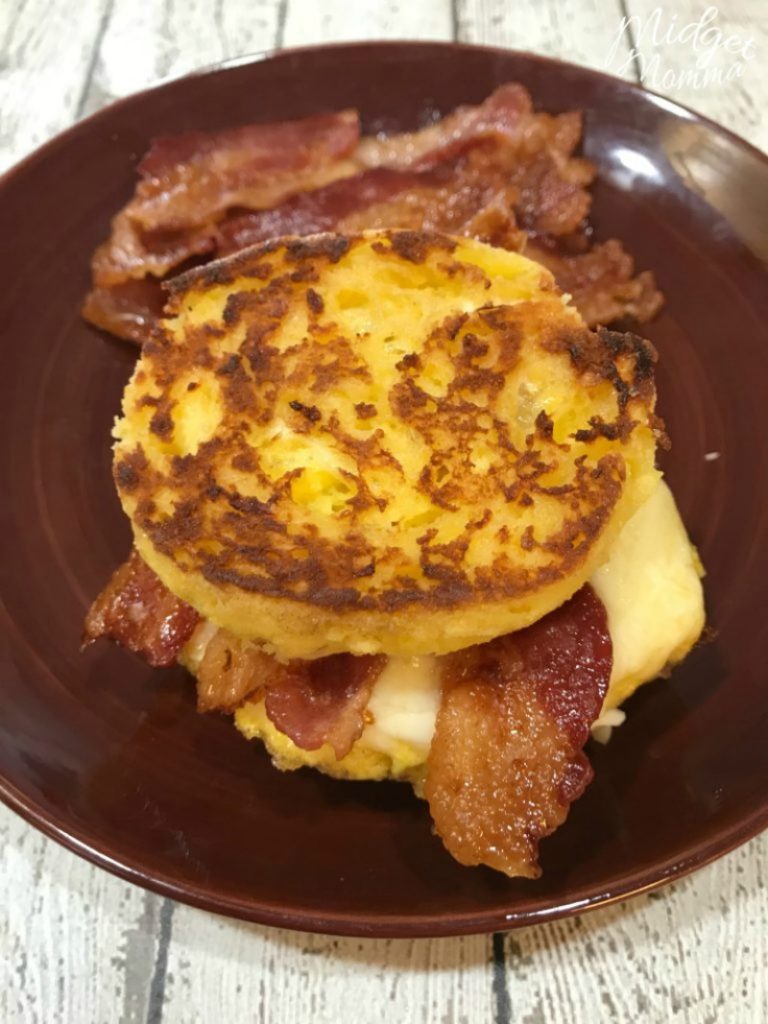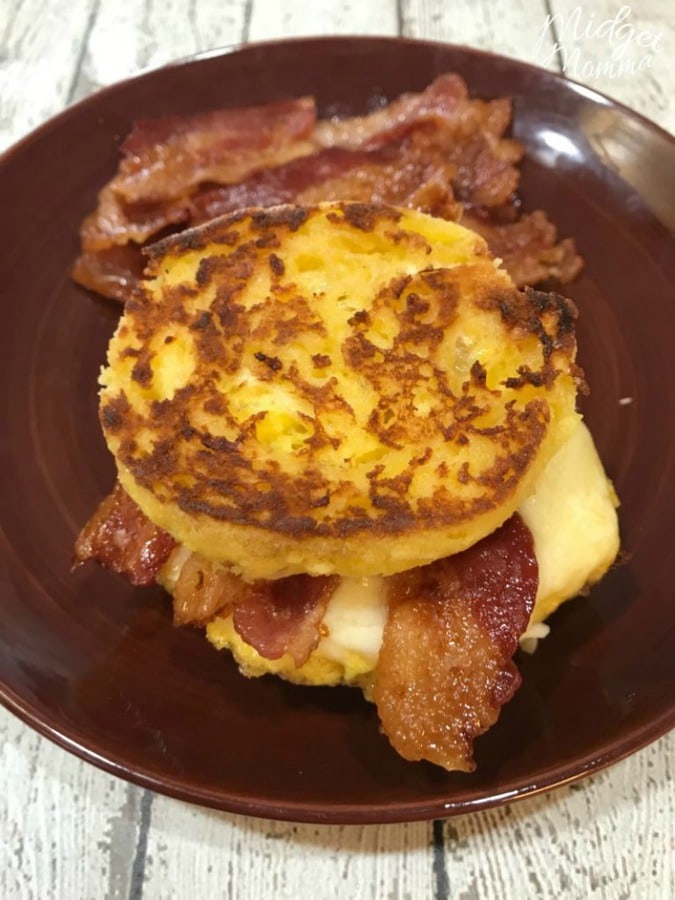 I had heard wonderful things about Keto bread and then I went looking online and was very disappointed. I tested a few different recipes and I was grossed out. They were toss them in the trash gross. I am not going to eat something gross! I might want to lose a few pounds but I refuse to eat anything that tastes gross or is flavorless. So I went to work to come up with my own and came up with this easy to make keto bread, that is made 1 serving at a time.
I cooked mine in a coffee mug, which if you know me I only have LARGE coffee mugs! Those small ones are not enough for me to be happy with a cup of coffee. 😉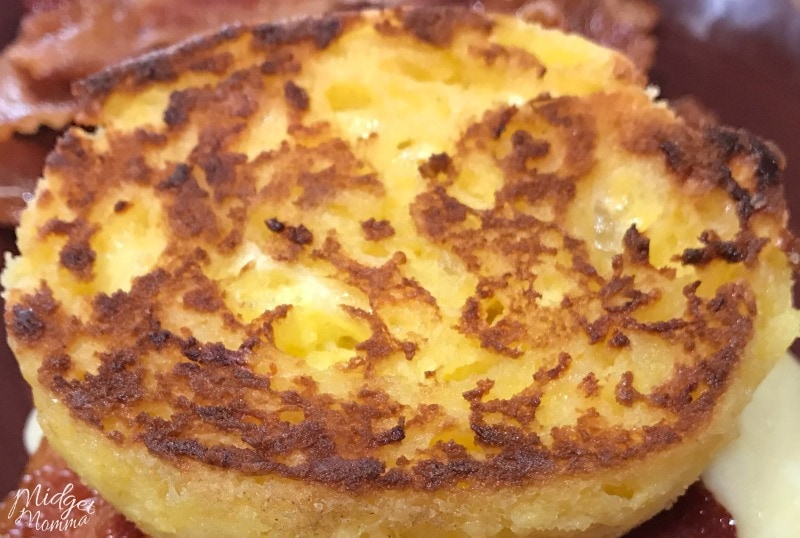 You can also use a bowl or another container that has higher sides. If you are wanting it to be thinner use a wider bowl or container, if you are wanting it thicker just use a smaller bowl or mug.
I am going to warm you that while this one tastes good and it hits the spot for wanting bread it is not the same as a piece of real bread.
You can eat this and use it to make a sandwich right out of the microwave however I like it better when I "toast" it in a pan on the stove with a little bit of butter to brown it and make it crispy.
Single Serving Keto Bread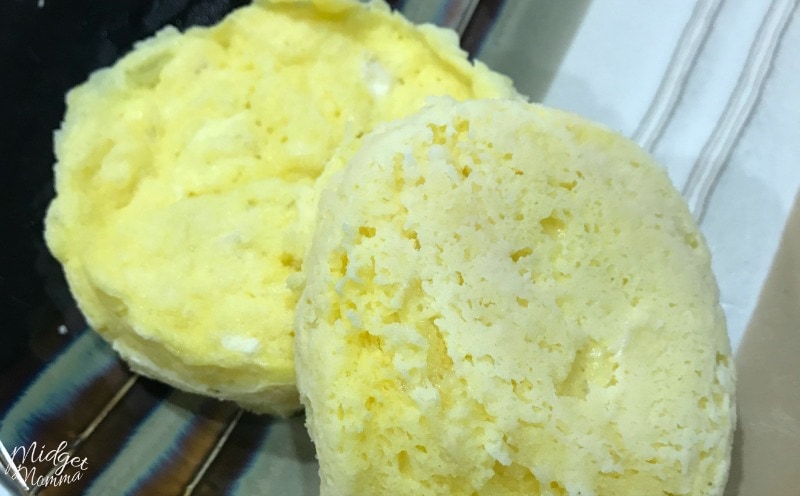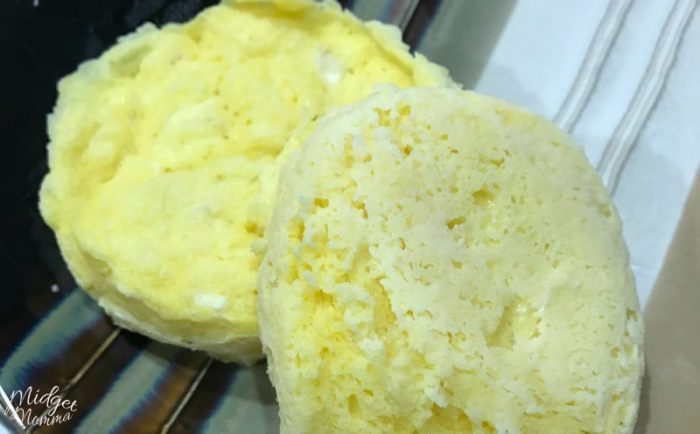 Single Serving Keto Bread Ingredients:
1 tablespoon Shredded 2 Cheese Pizza blend (ShopRite brand with mozzarella and provolone) – but you could use just mozzarella and it will work.
1/4 teaspoon Baking Powder
1 tbsp Coconut Flour  – My Favorite is Bob's Red Mill
1 tbsp salted Butter
1 large Egg
1 tsp Sour cream
Single Serving Keto Bread Directions:
In your bowl or mug melt your butter in the microwave. It took about 25 seconds for me in my microwave, but it will depend on your microwave how long it takes.
Once your butter is melted mix in your cheese, baking powder, coconut flour, egg and sour cream.
Cook in the microwave for 1 and a half minutes.
Remove and let cool for 1 minute. Then slice in half and use as you wish!
Looking for more amazing recipes? Check out this list of 21 Low Carb Dinner Recipes that don't taste like you are on a diet at all!
Looking for More Keto Friendly Recipes? Check these out!
Get Our Newest Keto Recipes!
Subscribe to get our Newest Keto Recipes by email.