Keto hot Chocolate! The perfect cold weather comfort food drink that everyone wants to drink when it is cold outside!
Keto Hot Chocolate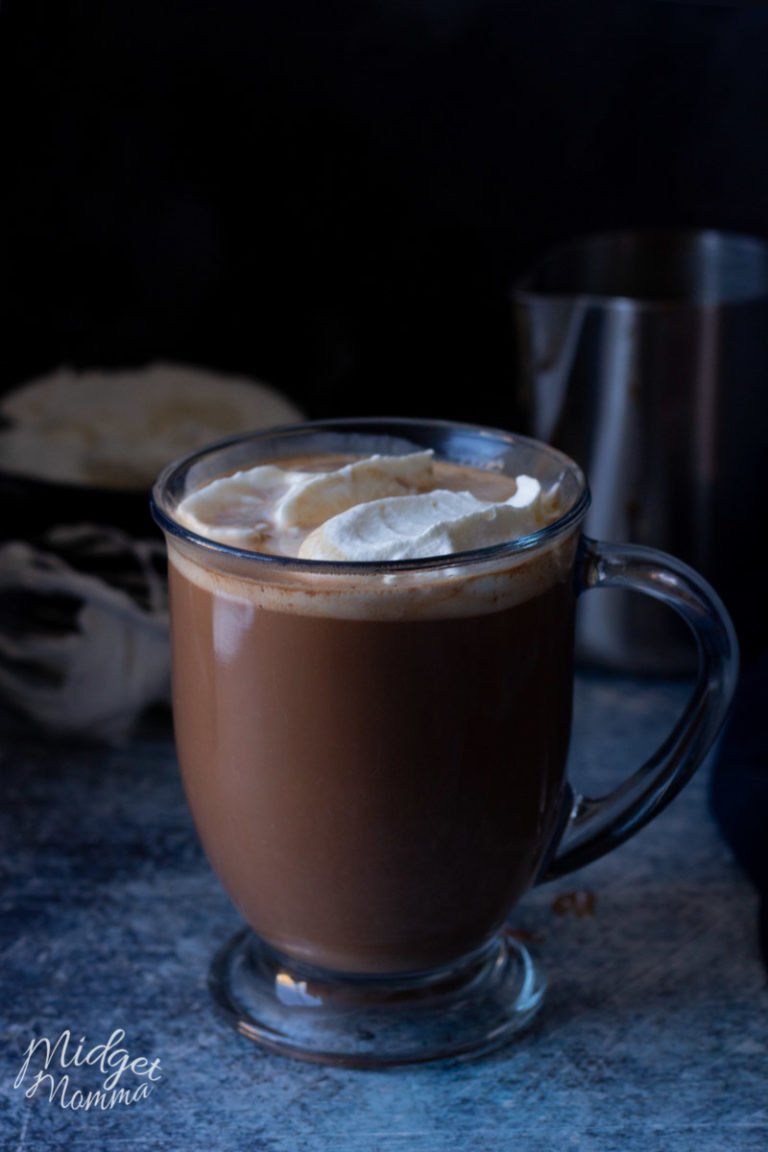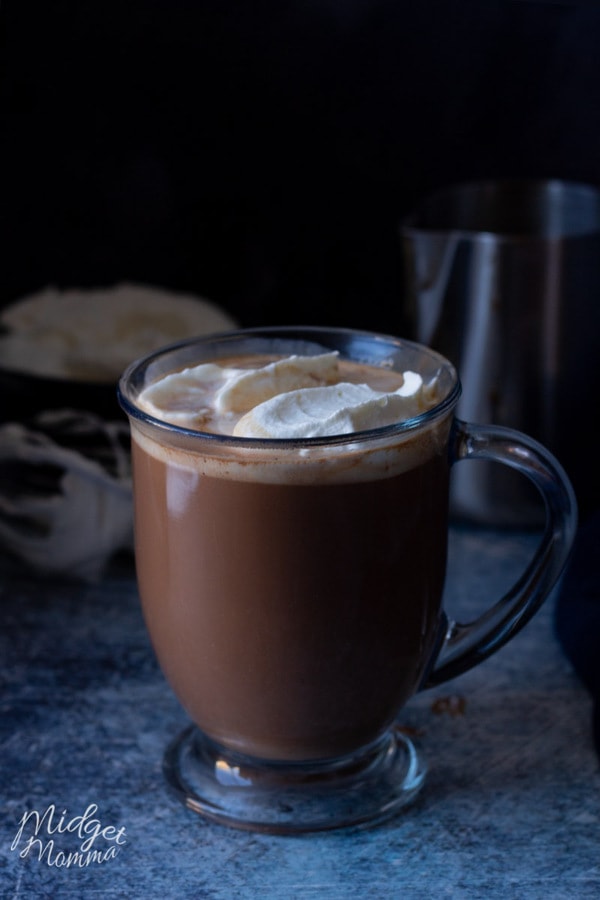 It is getting cold outside and the perfect way to warm up is with a nice hot cup of Keto Hot Chocolate. If you stick to a Low Carb diet you might think you are out of luck. I am happy to say that this Low Carb hot chocolate recipe is going to be your favorite!
This hot chocolate recipe is also a sugar free hot chocolate, so if you are looking for a hot chocolate recipe that is perfectly sweet and has no sugar this is the one for you!
Low Carb Hot Chocolate
If you are looking for a sugar free hot chocolate that actually tastes like hot chocolate you love then you are going to love this Keto Hot Chocolate! This sugar free hot chocolate has all the flavors of a carb loaded hot chocolate except the carbs and sugar!
As much as I love going to Starbucks to grab a hot coffee drink, I also love to grab a hot chocolate from time to time.
While there are plenty of low carb Starbucks drink options there is not a low carb hot chocolate to grab at Starbucks. So I had to come up with my own, which I do at times pour into a travel mug and bring with me when I go out.
Looking for more drinks to make at home? Check these out!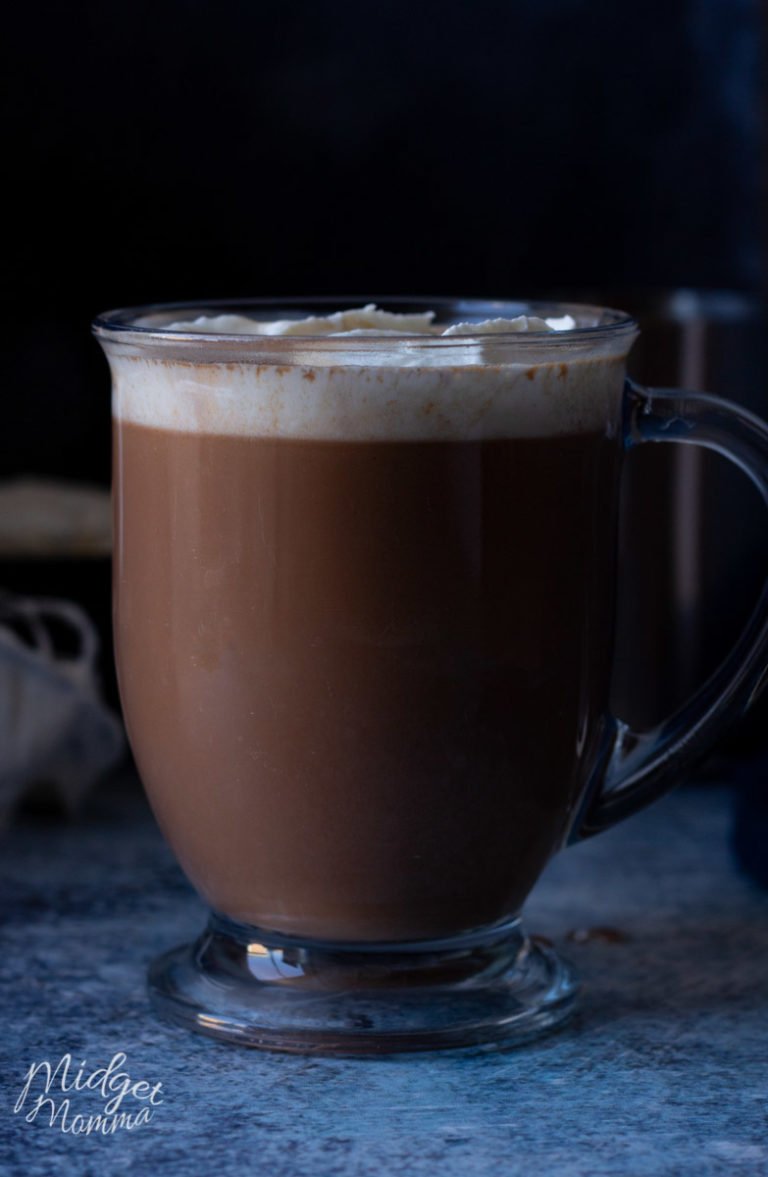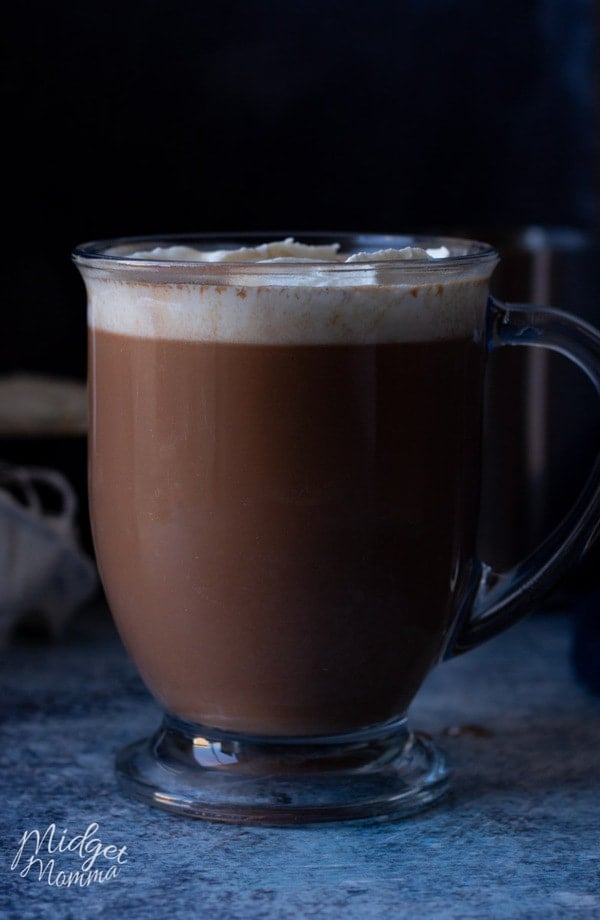 Flavored Keto Hot chocolate
If you are wanting to spice things up a bit, you can make this low carb hot chocolate into low carb Mexican hot chocolate by adding a pinch of cayenne pepper, cinnamon and nutmeg!
You can also use sugar free syrups to change up the flavors, there are so many different flavors you can make by adding a splash of sugar free syrup!
Add Sugar Free Peppermint Bark Syrup or Torani Sugar Free Peppermint Syrup for a Peppermint Keto Hot Chocolate.
Add some Sugar free Salted Caramel syrup for a Low Carb Salted Caramel Hot Chocolate. It tastes so close to my favorite caramel hot chocolate! I love it!
Add Torani Sugar Free Coconut Syrup for a Low Carb Coconut Hot Chocolate.
Add Torani SugarFree Classic Caramel Syrup for a Low Carb Caramel Hot Chocolate.
Just add the flavorings at the same time as you are adding the vanilla extract.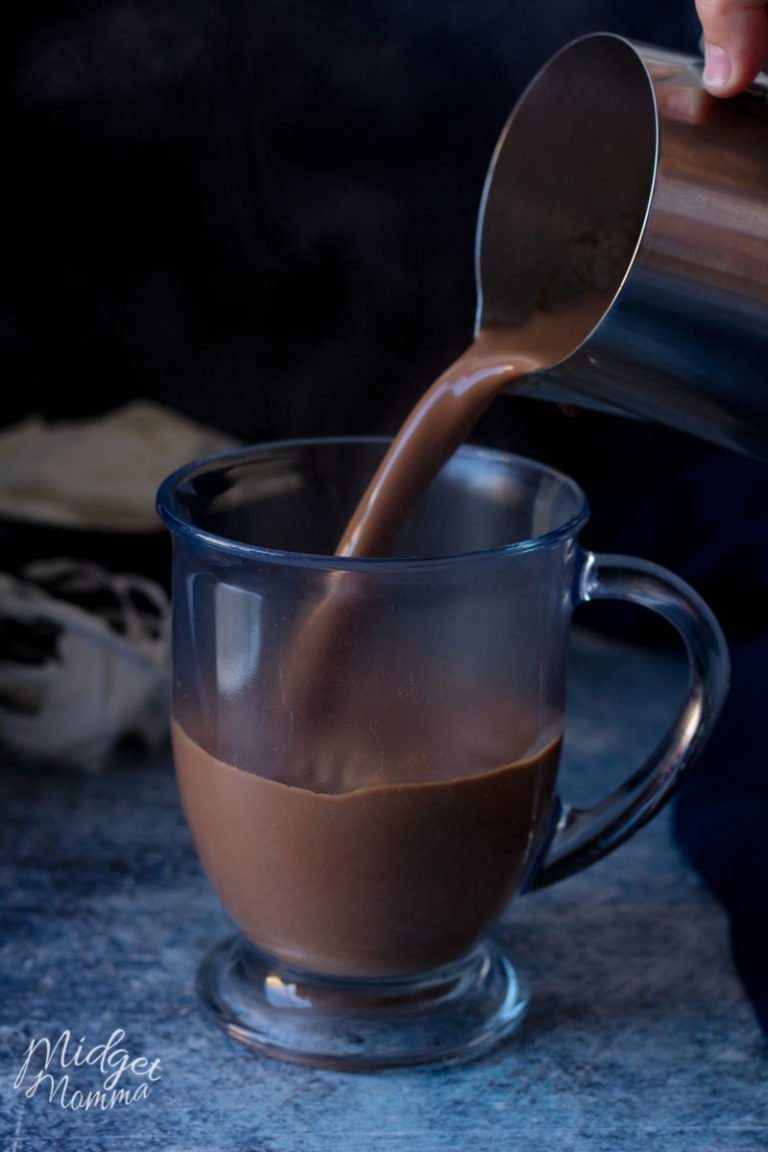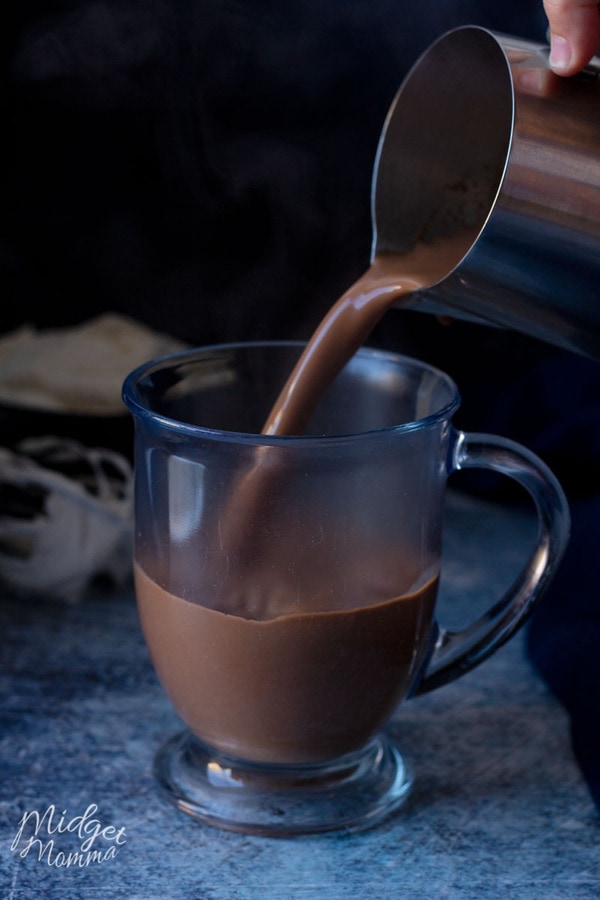 Low Carb Sweeteners for Hot Chocolate
For this recipe I used granule pyure stevia, however you can use your favorite low carb sweetener that you have on hand. I do however you will want to stick with using a granule sweetener, powdered sweetener and liquid sweetener do not work well with this recipe.
Lakanto Monkfruit  (Get 20% off when you use coupon code MIDGETMOMMA) and Swerve are the other 2 low carb sweeteners that I use in my house. I have used both of them at times when I have made this keto drink recipe, and both of them worked well.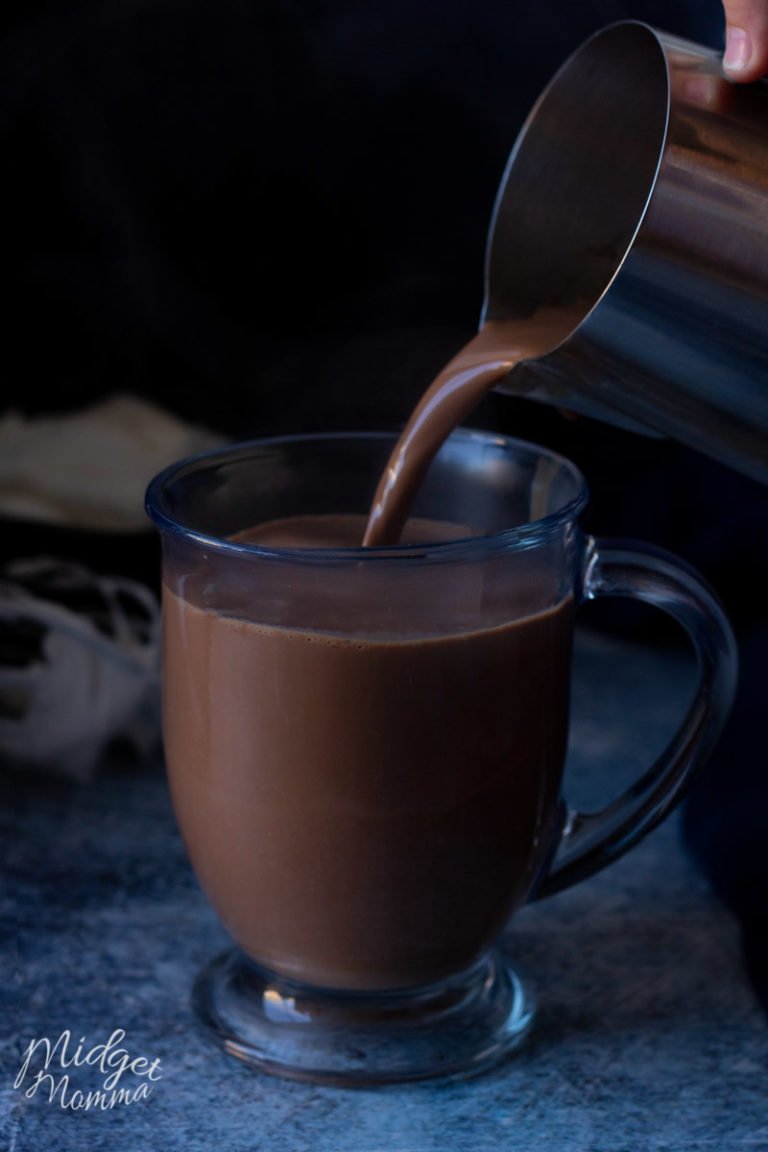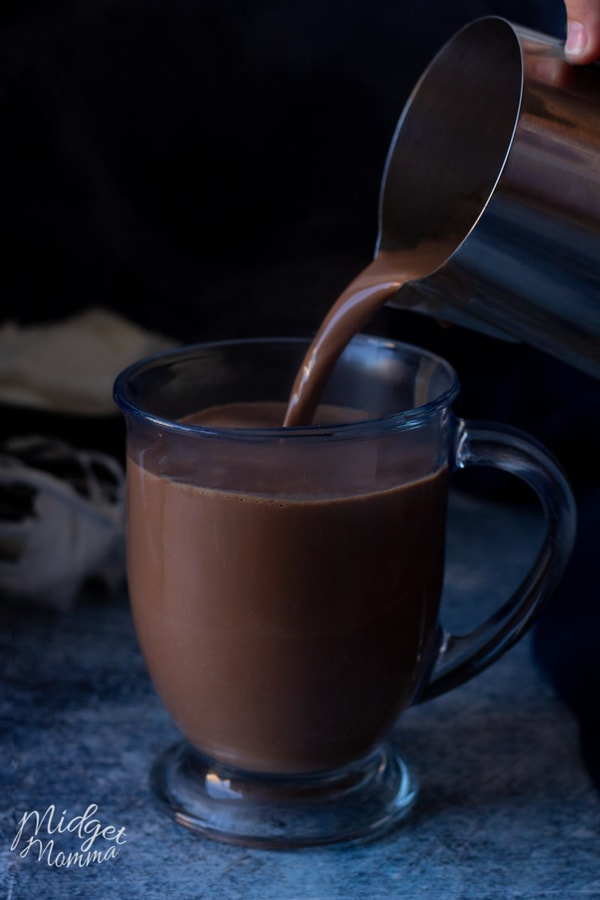 Here are some tools to make life easier when cooking this recipe
Whipped Cream Dispenser. Using a whipped cream dispenser makes for the perfect fluffy whipped cream on top of your hot chocolate.
Open Pour Saucier. Using an open pour saucier makes it easier to pour the hot chocolate into your mug. 
Which ingredients are used to cook sugarfree hot chocolate?
The ingredients for sugar free, keto and low carb hot chocolate are simple. You only need 5 ingredients to make this delicious hot chocolate!
Cocoa Powder
Heavy cream
Vanilla Extract
Almond Milk
Sweetener
How to Make Keto Hot Chocolate
Making this sugar free keto friendly hot chocolate is simple. In a small sauce pot mix together the stevia and the cocoa powder.
Slowly whisk the almond milk and heavy cream into the sauce pot stirring until all the liquid is added and everything is mixed well.
Bring the hot chocolate to a simmer, and then remove from the heat.
Add in the vanilla extract and stir.
Pour into a hot chocolate mug and top with sugar free whipped cream if you desire.
Enjoy!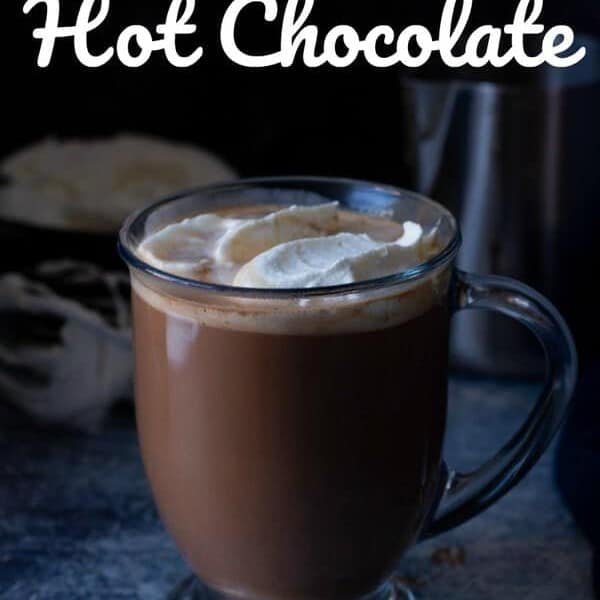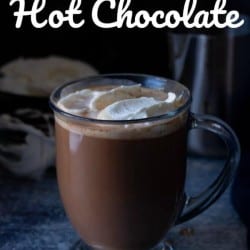 Low Carb Hot Chocolate
Servings
This Low Carb Hot Chocolate is the perfect cold weather comfort drink. On a cold day you will find this Keto Hot Chocolate is just what you need with out all the carbs and sugar!
Instructions
In a medium saucepot on medium heat whisk together the cocoa powder and stevia, making sure to break up any lumps.

Slowly whisk in the heavy cream and almond milk to the mixture, constantly stirring until all the liquid is added.

Bring the mixture to a simmer over medium heat.

Remove the chocolate from the heat and add in the vanilla extract.

Top with some whipped cream and enjoy!
Calories: 190kcal | Carbohydrates: 8g | Protein: 4g | Fat: 16g | Saturated Fat: 7g | Cholesterol: 41mg | Sodium: 501mg | Potassium: 152mg | Fiber: 4g | Sugar: 1g | Vitamin A: 440IU | Calcium: 482mg | Iron: 1.4mg
Keto Hot Chocolate
Drinks, keto, low carb
6 WeightWatchers SmartPoints on the Freestyle Program
If you are new to Keto then here are some helpful posts! 
If you are worried about the grocery budget, be sure to check out Keto on a Budget for some helpful money saving tips!
Keto Grocery Lists 
If you are planning on a trip to Disney, make sure you check out How to Eat Keto At Disney for lots of meal ideas that are Keto Friendly in the Disney Theme parks!
Make sure you snag the FREE Keto Cookbooks too! They will help with getting ideas for meals ? 
More Recipes you will LOVE!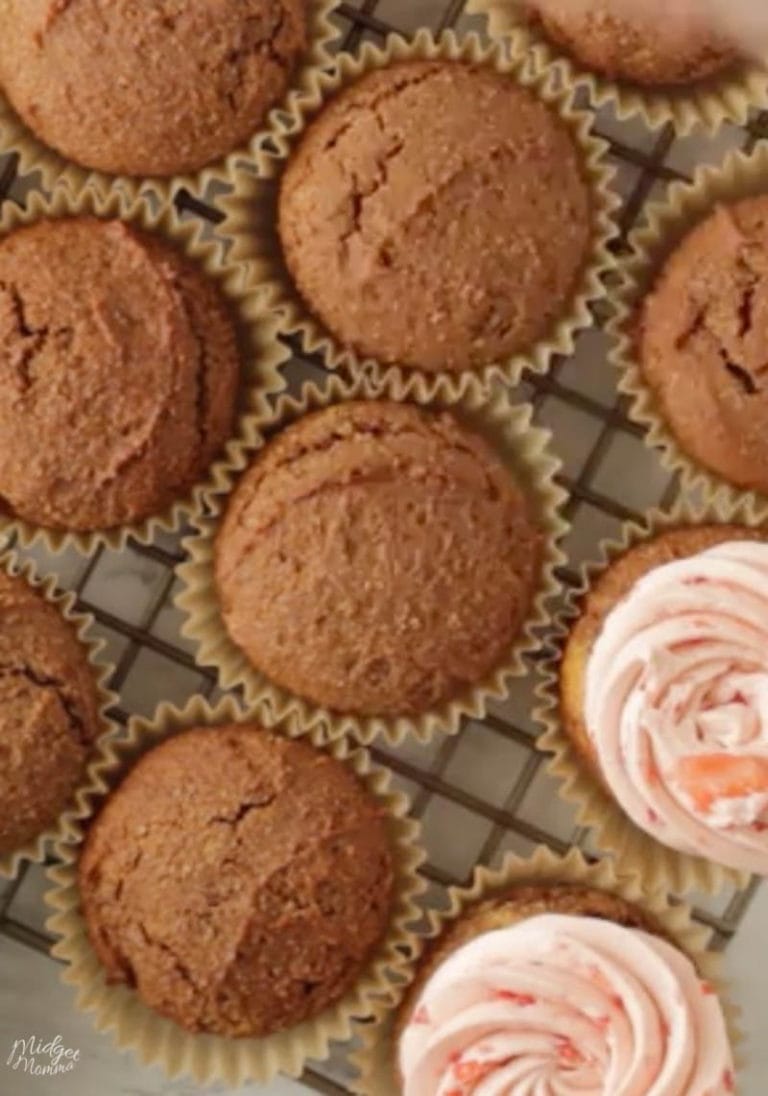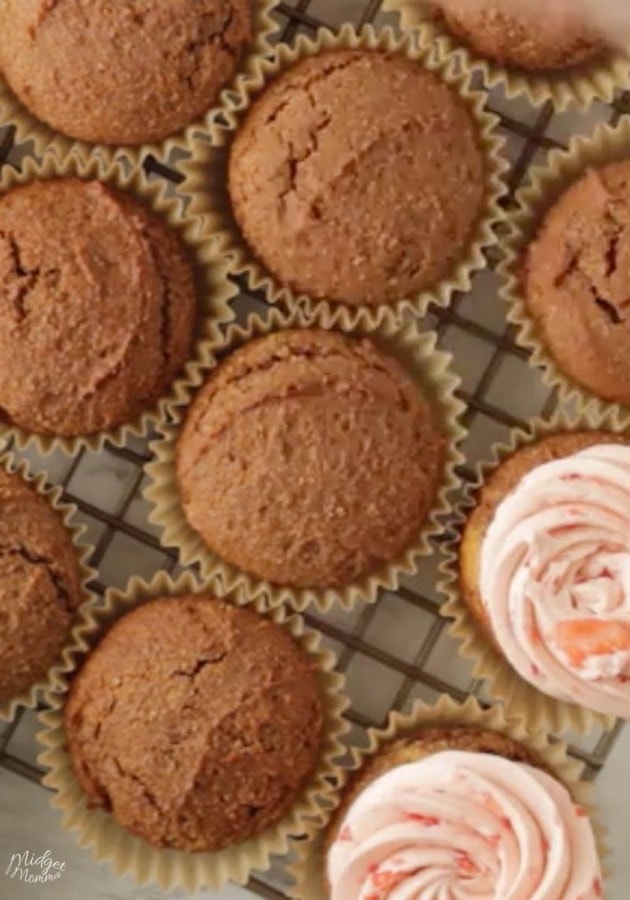 Buffalo Chicken Spaghetti Squash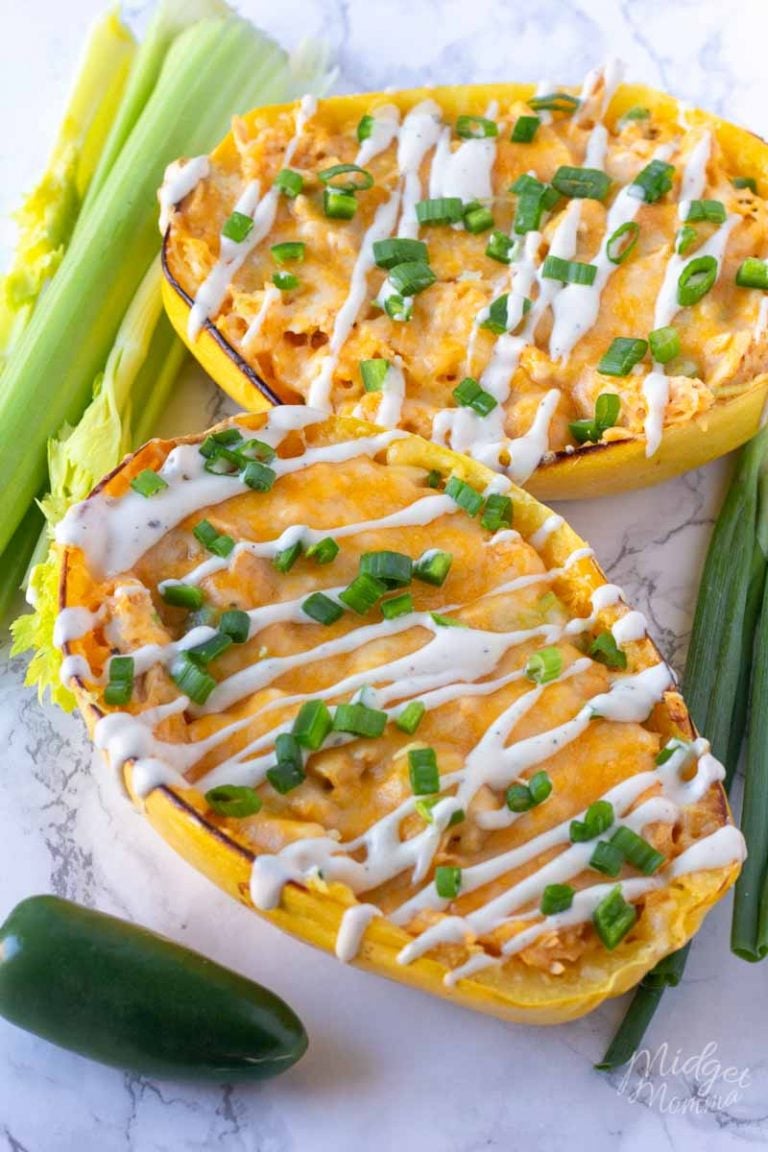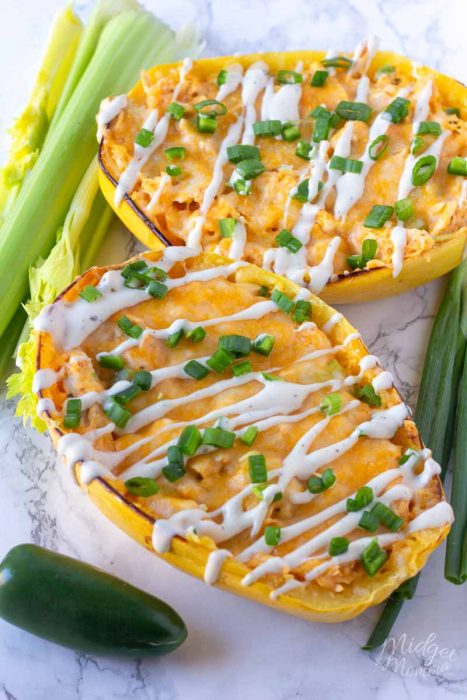 spaghetti squash chicken parmesan