If you are looking for the best sugar free chocolate cupcakes then you are going to love this cupcake recipe! These sugar free cupcakes are low carb and keto friendly! The best thing about them is they have an amazing cupcake texture, so you do not feel like you are eating something weird. You get the full cupcake experience without all the sugar and carbs!
Sugar Free Chocolate Cupcakes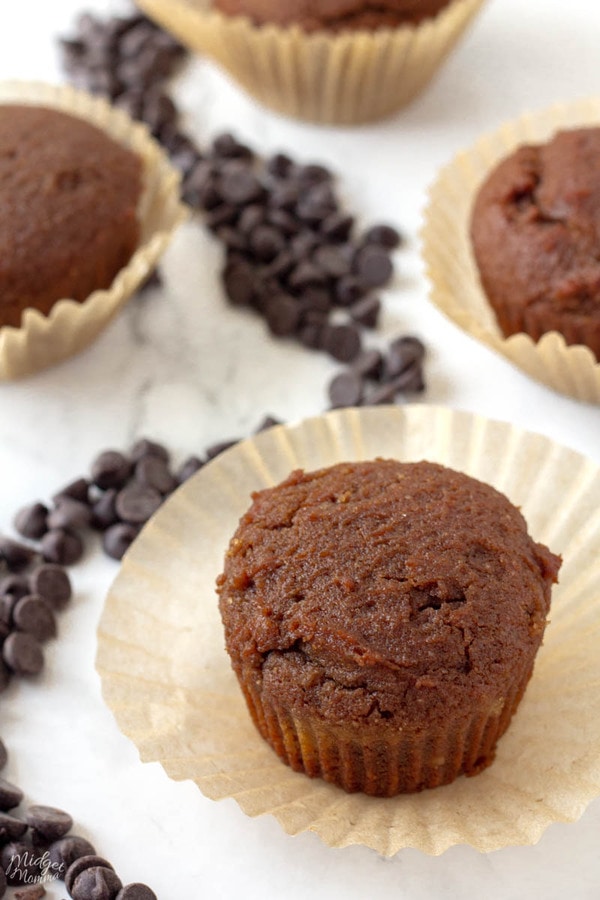 I much prefer to make sugar free chocolate cupcakes over a sugar free chocolate cake because they are easier to serve. I also am a HUGE fan of cupcakes in general because of how versatile they are when I want to make different flavor combinations.
This chocolate cupcake recipe is also a low carb chocolate cupcake recipe and a keto chocolate cupcake recipe. So if you are eating keto or low carb and wanting a chocolate cupcake, THIS is the recipe you want to use! Seriously it is the BEST Low Carb chocolate cupcake recipe ever!
If you are looking for another tasty sugar free cupcake recipe, be sure to check out my sugar free vanilla cupcakes! They are AMAZING!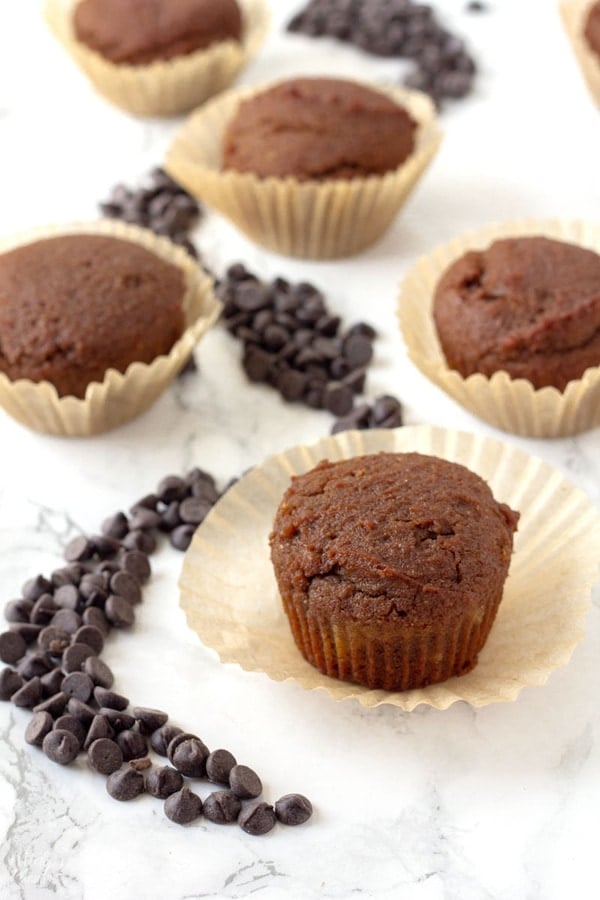 Sugar Free Frosting Recipes
Of course you can not have a naked cupcake, so you are going to want a tasty frosting recipe to use on top of them. Here are my favorite sugar free frosting recipes.

Sugar Free Chocolate Cupcakes Ingredients
It is also very important that your eggs, egg whites, and heavy cream are room temperature when you make these sugar free chocolate cupcakes.
How to Make Sugar Free Chocolate Cupcakes
Baking Tip: When you are putting the cupcake batter into cupcake liners, I find it easier to use a cookie scoop or a pastry bag.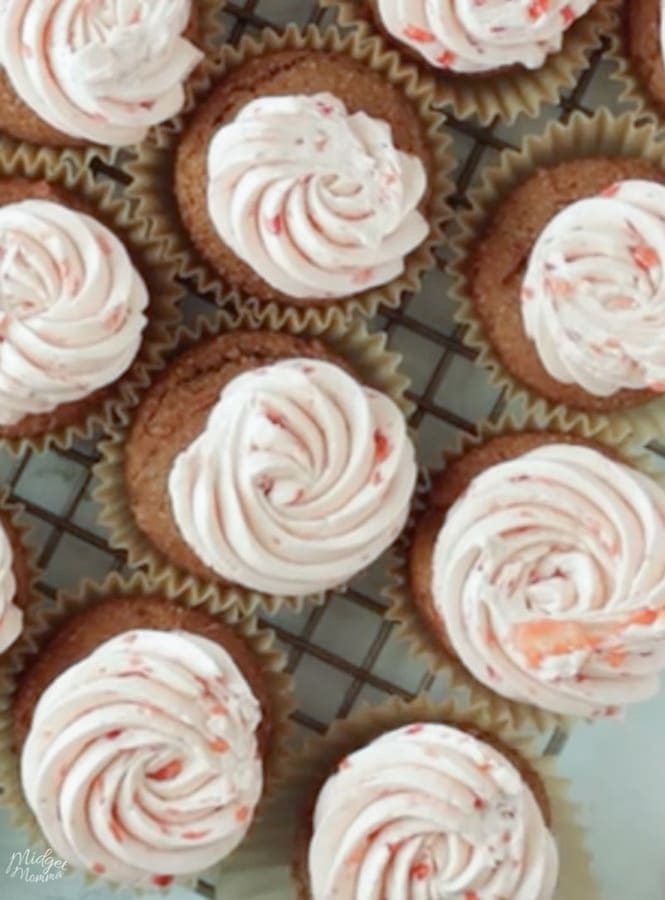 Make sure you have 2 large mixing bowls, as you will mix the dry ingredients separate from the wet ingredients.
If you are counting carbs, there are 4 net carbs per keto cupcake. Net carb count is before adding any frosting, so if you are making these keto cupcakes, be sure to add in the carb count for the frosting as well when figuring out the total carbs.
Following Weight Watchers? These cupcakes are 7 Weight Watchers Points
**Note, you will want to get the cupcakes in the oven as soon as the cupcake batter is done being made, the batter will thicken as it sits before baking.
This low carb cupcake recipe make 30 cupcakes.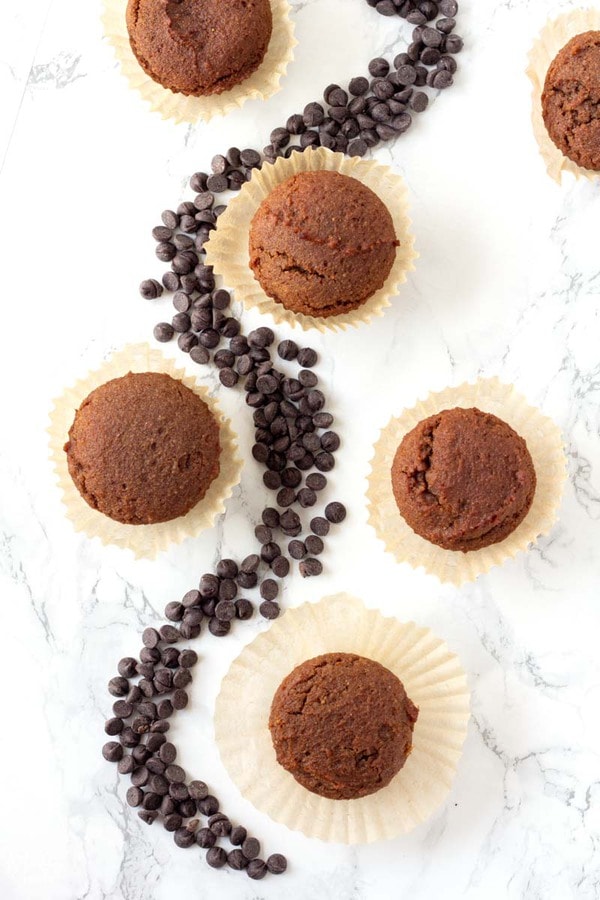 Sugar Free Chocolate Cupcakes
If you are looking for the best sugar free chocolate cupcakes then you are going to love this cupcake recipe!
Pin Recipe
Print Recipe
Instructions
Preheat your oven to 350 degrees.

In a mixing bowl mix the almond flour and coconut flour till mixed well. Next add in the baking soda, baking powder, xanthan gum, and salt. Set the bowl aside.

In another mixing bowl mix the butter and the granulated stevia with a hand mixer.

Once your butter and granulated stevia are mixed well, add in your eggs and egg whites one at a time.

Mix well with your hand mixer.

Add in your heavy cream to the egg, butter, and granulated stevia mixture and give it a little bit of mixing.

Then add in the apple cider vinegar and give it a little mixing.

Add in the vanilla and give it a little bit more mixing.

Add in the liquid stevia and give it a little more mixing.

Make sure everything is mixed well.

Slowly add the dry ingredients into the wet mixture. Do NOT over mix.

Melt your chocolate carefully in the microwave in thirty-second increments until the chocolate is melted, making sure to stir between every 30 seconds.

Carefully fold the chocolate into the cupcake batter until combined.

Line your cupcake pan with cupcake liners.

Using a cookie scoop, fill each of the 30 cupcake liners with the cupcake batter.

Bake at 350 for 18-20 minutes. Check them at the 18-minute mark with a toothpick to see if they are cooked.

The toothpick will come out clean if they are. If they are not cooked all the way thru put them back in for 2 minutes. DO NOT OVER BAKE!

Allow the cupcakes to cool for 15-20 minutes before frosting them.
Nutrition
Calories:
186
kcal
|
Carbohydrates:
6
g
|
Protein:
4
g
|
Fat:
16
g
|
Saturated Fat:
7
g
|
Cholesterol:
53
mg
|
Sodium:
153
mg
|
Potassium:
43
mg
|
Fiber:
2
g
|
Vitamin A:
275
IU
|
Calcium:
42
mg
|
Iron:
1.1
mg
Looking for more Low carb sweet treats? Check these out!
Sugar Free Caramel Frappuccino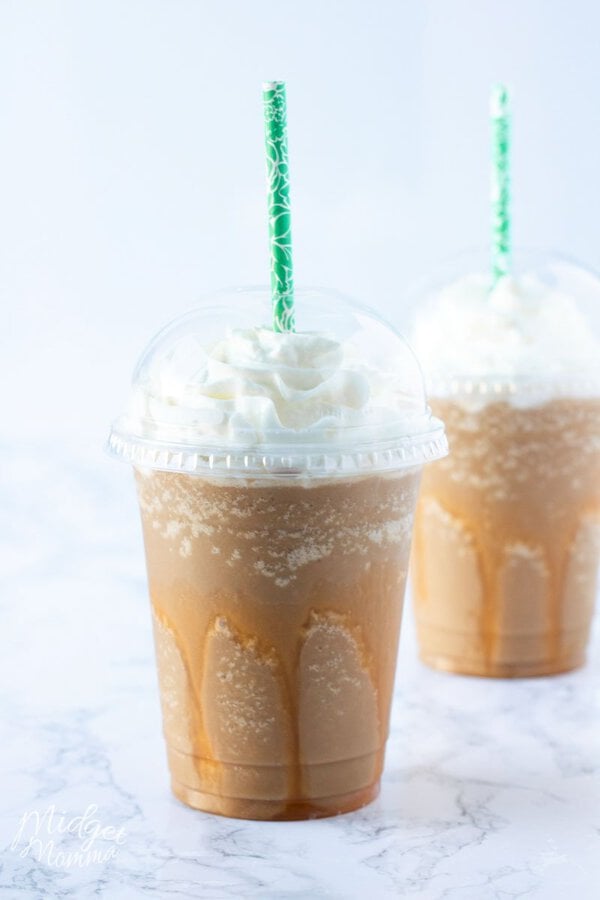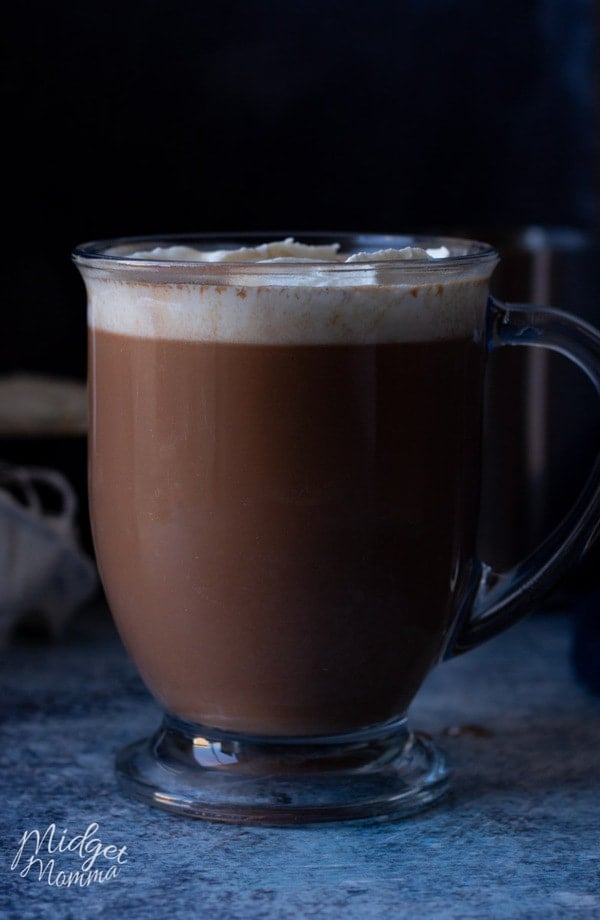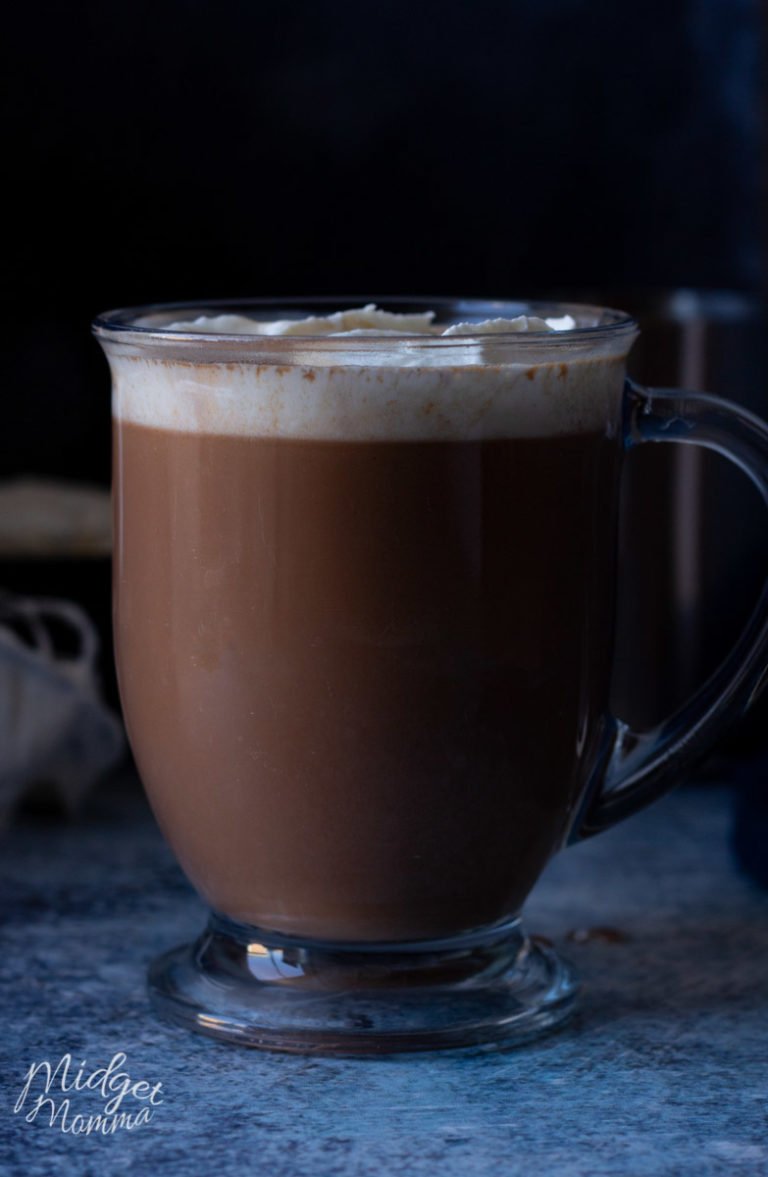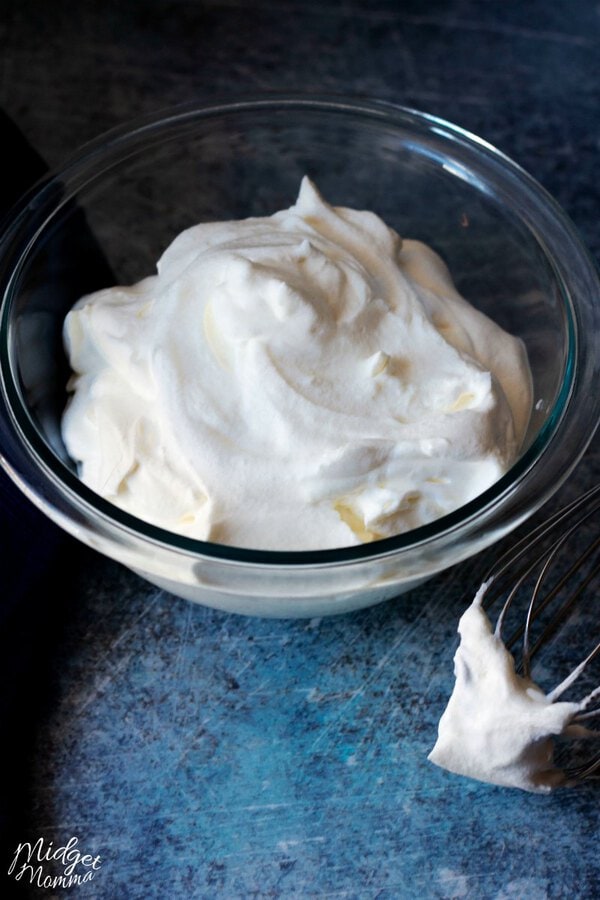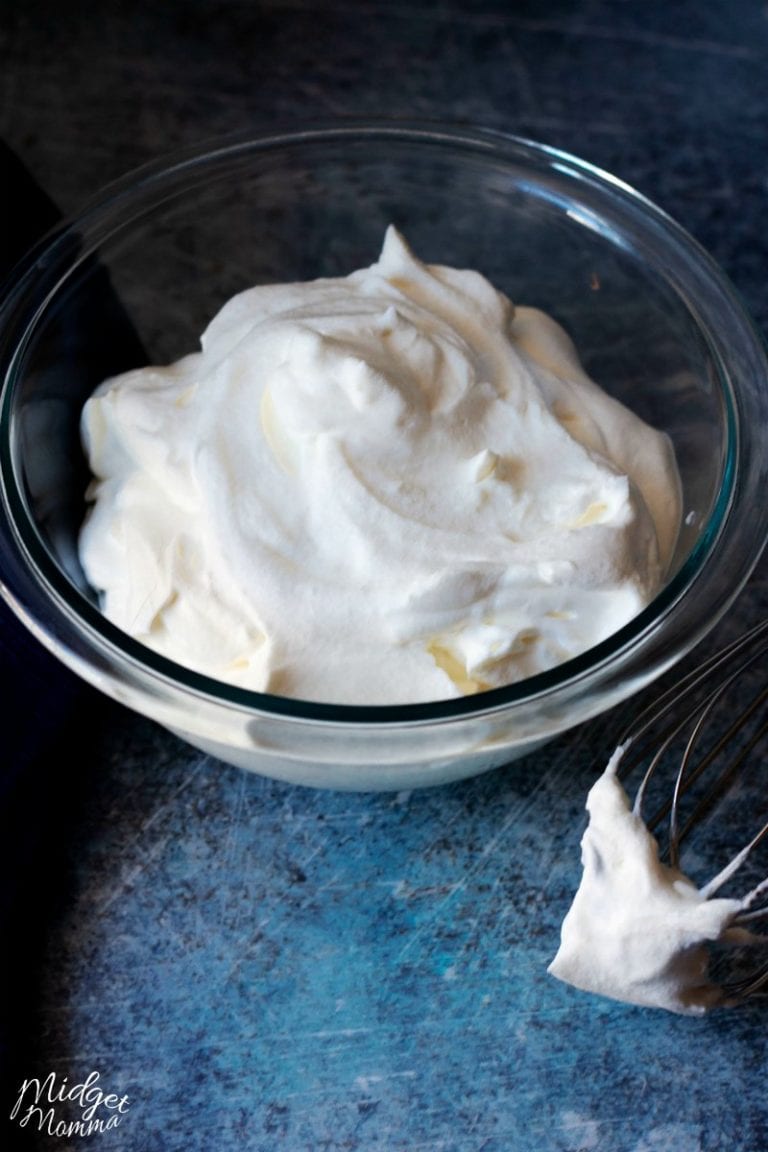 Do yourself a favor and print out the How Many Pints in a Quart? and other liquid measurements printable to help you with your measurements in the kitchen! I have mine hanging on my fridge. It makes a super easy cheat sheet for whenever I am cooking and need to use liquid measurements.
Join the newsletter
Subscribe to get our latest content by email.
This post may contain affiliate links. Please read my disclosure policy here