Keto Vanilla buttercream frosting is the perfect keto vanilla buttercream frosting for your keto cupcakes. A creamy, sweet and amazing Keto Vanilla Buttercream Frosting that everyone is going to love! Oh and I also must mention that it is a sugar free Vanilla buttercream frosting recipe too! Yup, all the flavors of amazing buttercream frosting, with no sugar!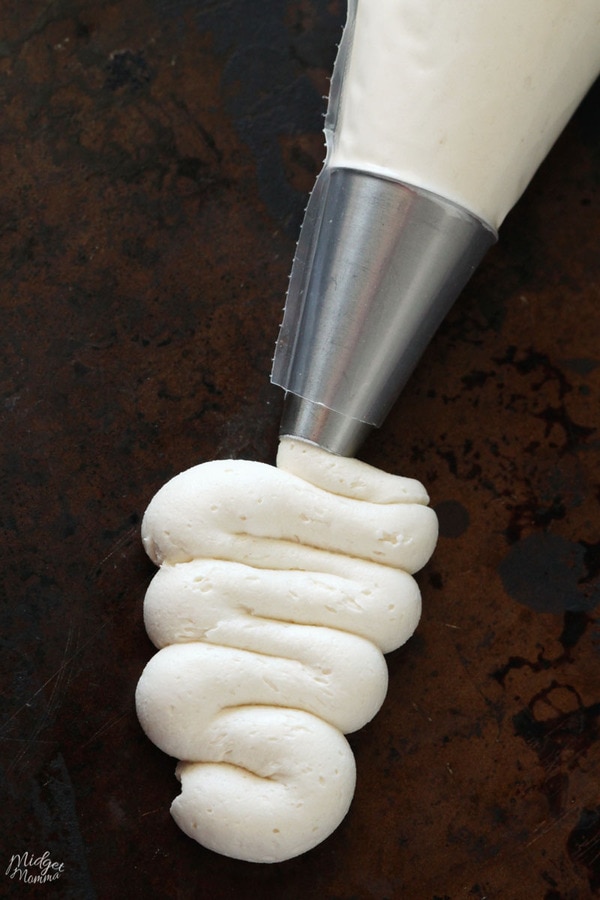 Sugar Free Vanilla Buttercream
I love desserts. If you have been following me over the years then you know that chocolate cupcakes, vanilla cupcakes and strawberry cupcakes are things I love. Frosting, cookies and other sweet treats are well loved around here.
Now that I am keto and low carb, I HAVE to find a way to make those amazing treats into low carb treats that I can enjoy! So that brings us into the kitchen and getting to work figuring them all out!
Finding a replacement for my homemade buttercream frosting that used sugar was a must do and the first thing on my keto desserts to do list! So on to the kitchen drawing board to figure out how to make that amazing buttercream frosting keto friendly and low carb.
If you are needing the perfect cupcake, then be sure you make this Sugar free vanilla cupcake that is keto friendly and low carb too!
Sugar Free Frosting Recipes
Here are some of my other favorite sugar free frosting recipes.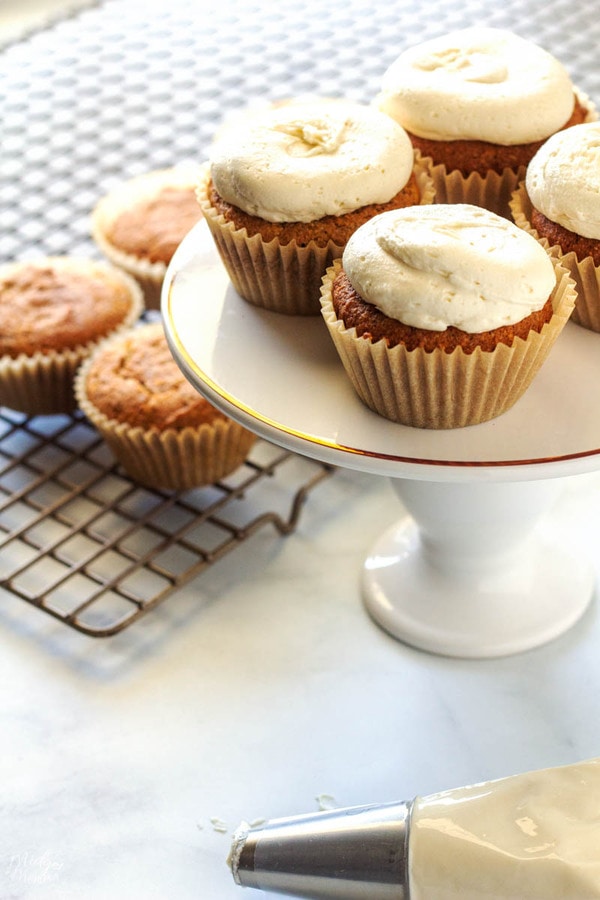 Sugar-Free Vanilla Buttercream Ingredients
Swerve. That was my first thought to replace the sugar. It totally worked and made one AMAZING keto Vanilla frosting! Do yourself the favor and buy the big 28 ounce bag of Swerve confectioners they now have on Amazon.
You will also need vanilla extract. I use my favorite homemade forever vanilla, but you can use store bought vanilla if that is what you have.
Instead of milk, like a traditional buttercream frosting recipe, this sugar free buttercream frosting uses heavy cream.
You will also need one of the most important parts of a buttercream frosting recipe. The butter! You want to use an unsalted butter, and if you are sticking with strict keto then you will want it to be a grassfed butter. However if you do not have grassfed butter, don't stress it to much!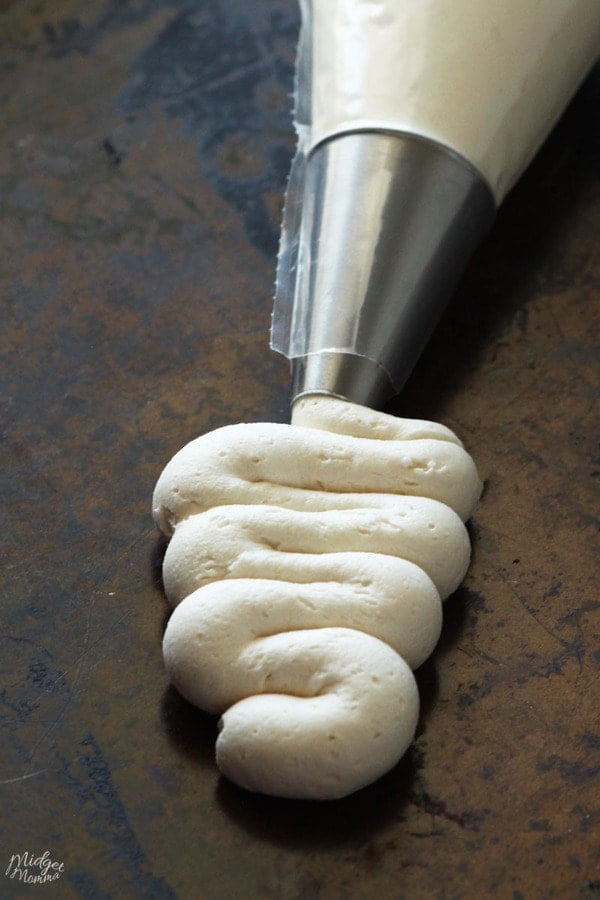 Now there is one thing you need to know about this frosting, so you do not have the surprise I did. When you are using a lot of swerve sweeter, it will leave you with this cooling sensation in your mouth as you eat the keto vanilla buttercream.
However, as odd as it might sound, I love this about the swerve! At first, I was thrown off with the unexpected cooling flavor that came from the keto frosting, that I didn't know if I liked it or not. And then I couldn't stop eating it. This can be off-putting to some people so you can substitute it for another type of confectioner artificial sweetener, like Lakanto Monkfruit 2:1 Powder Sugar Substitute. But I am going to be sticking with using Swerve confectioners in my keto buttercream frosting!
How to make Sugar-Free Buttercream Frosting
This sugar-free buttercream frosting recipe will make enough frosting to frost 12 cupcakes.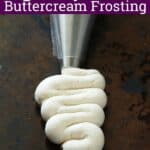 Sugar-Free Vanilla Buttercream Frosting
Sugar-Free Vanilla Buttercream Frosting! All the flavors of amazing buttercream frosting, with no sugar!
Pin Recipe
Print Recipe
Instructions
Place your butter and swerve in the bowl of your mixer. Mix them together on low speed until the sugar is incorporated.

Mix in the heavy cream and the vanilla extract.

Turn the mixer up to medium-high speed and continue mixing for 6-8 minutes until light and fluffy.
Nutrition
Calories:
145
kcal
|
Fat:
16
g
|
Saturated Fat:
10
g
|
Cholesterol:
44
mg
|
Sodium:
136
mg
|
Potassium:
4
mg
|
Vitamin A:
510
IU
|
Calcium:
6
mg
7 Weight Watcher SmartPoints on the Freestyle Program
Get Our Newest Keto Recipes!
Subscribe to get our Newest Keto Recipes by email.
Looking for more Keto Sweet treats? Check these out!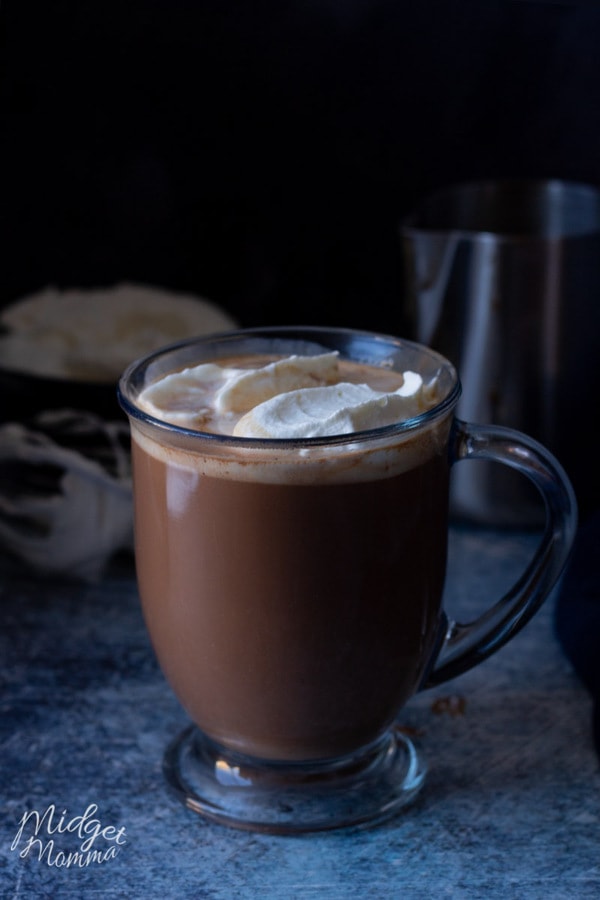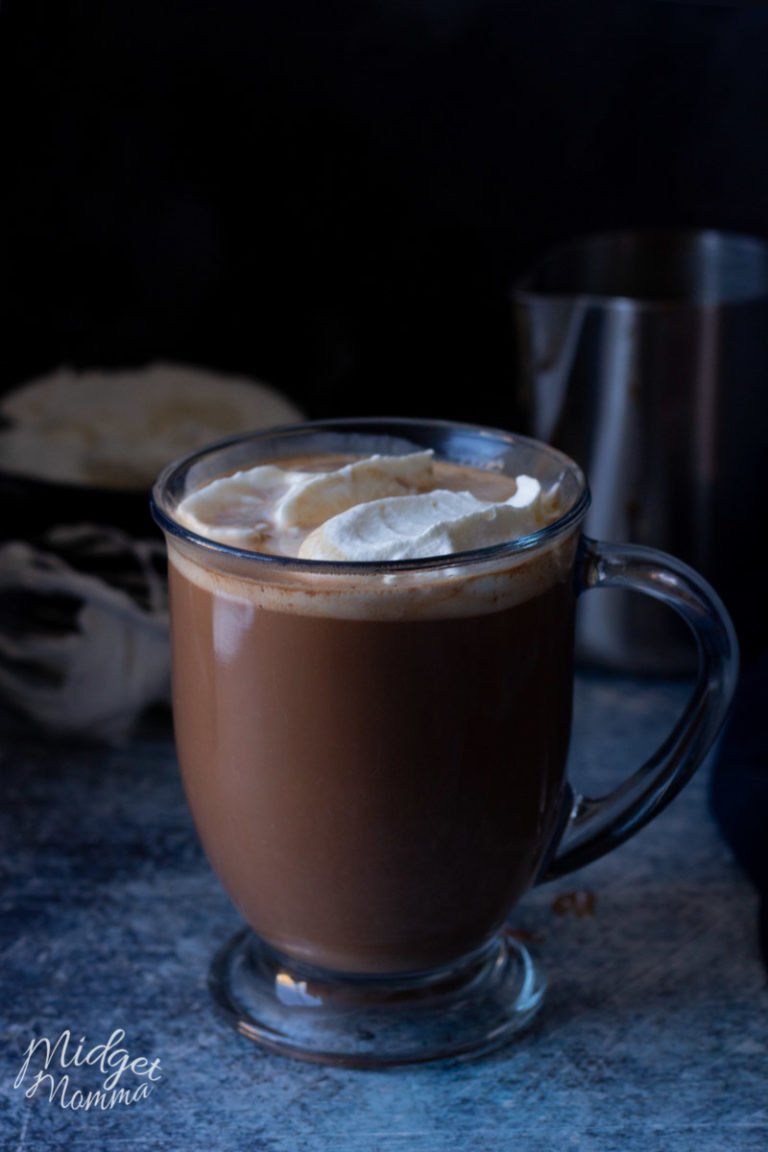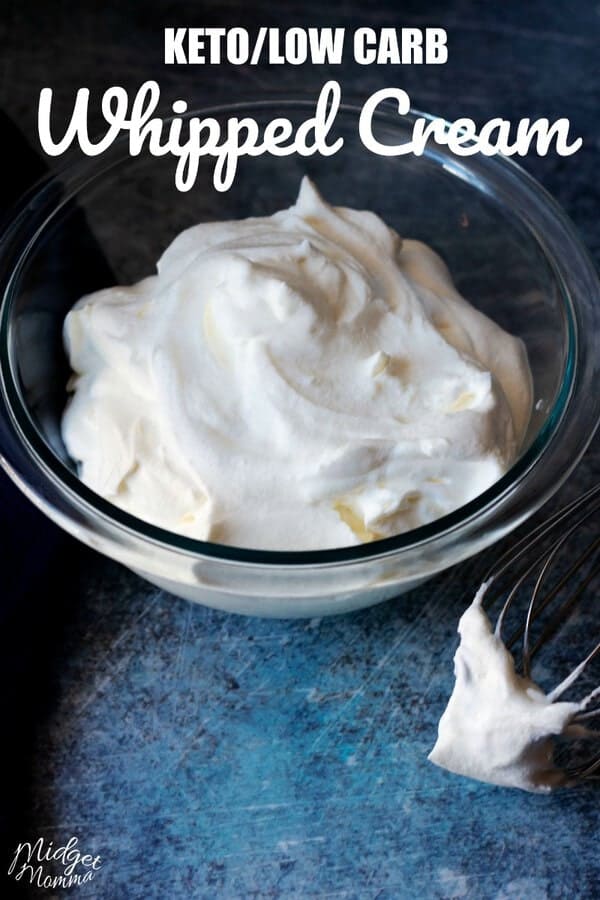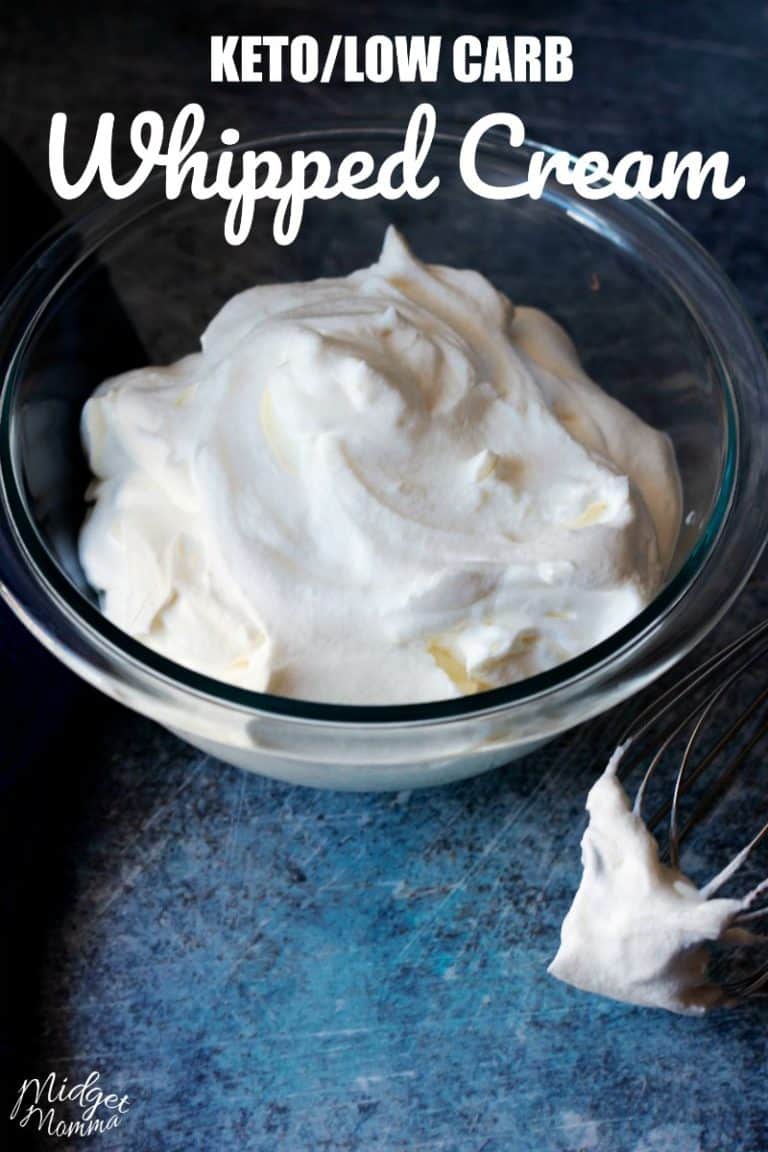 Low Carb Chocolate Covered Macadamia Nuts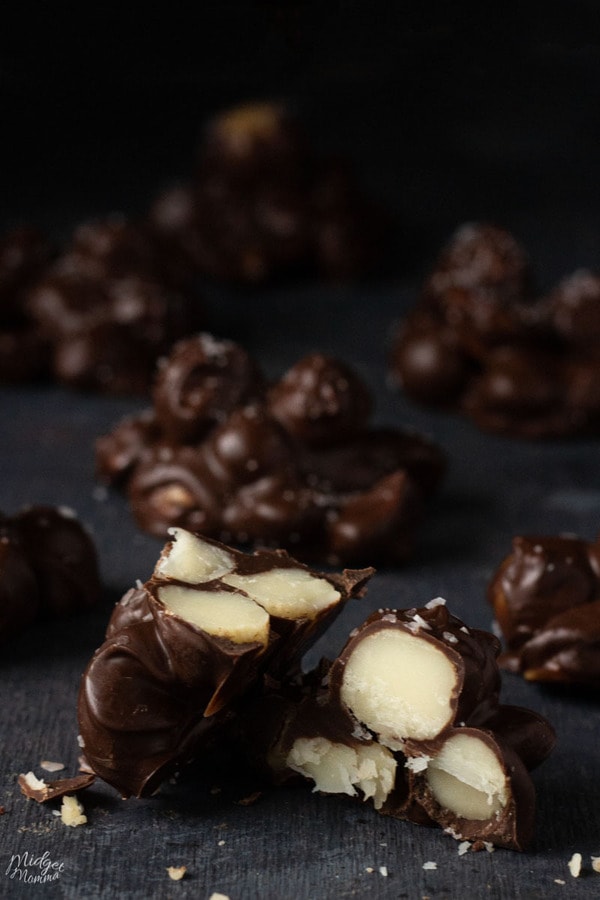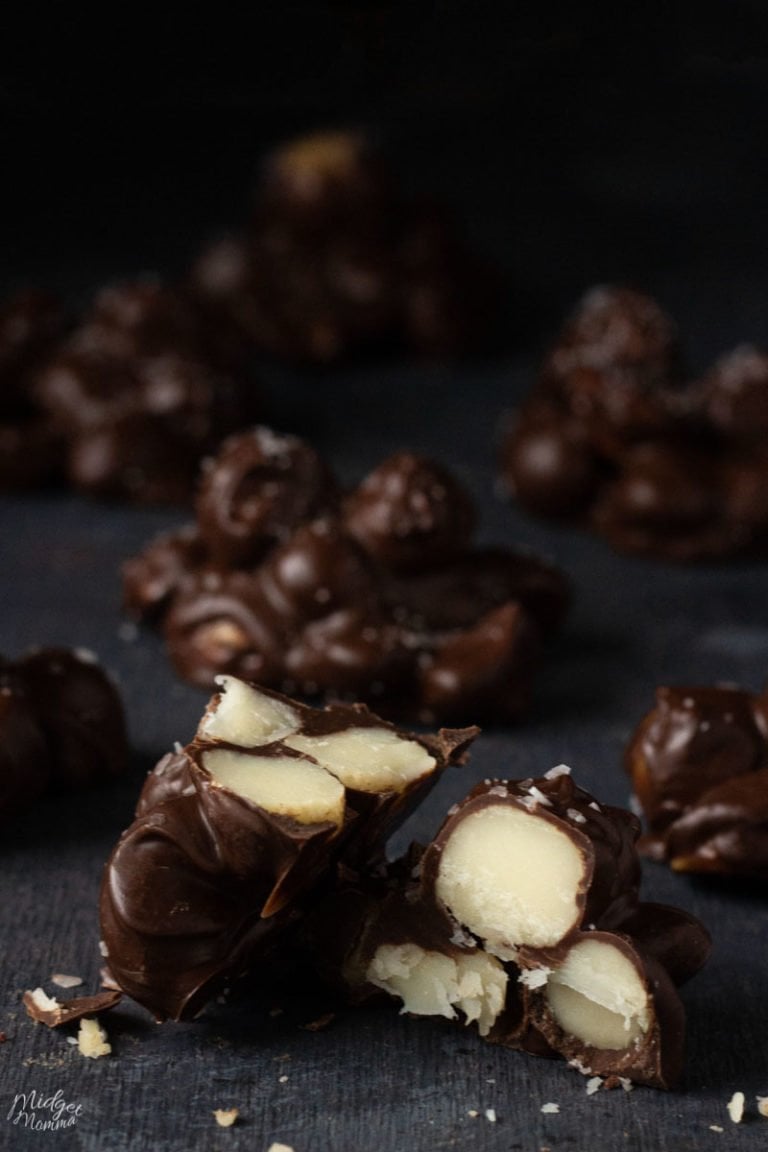 Sugar Free Chocolate Peanut Butter Eggs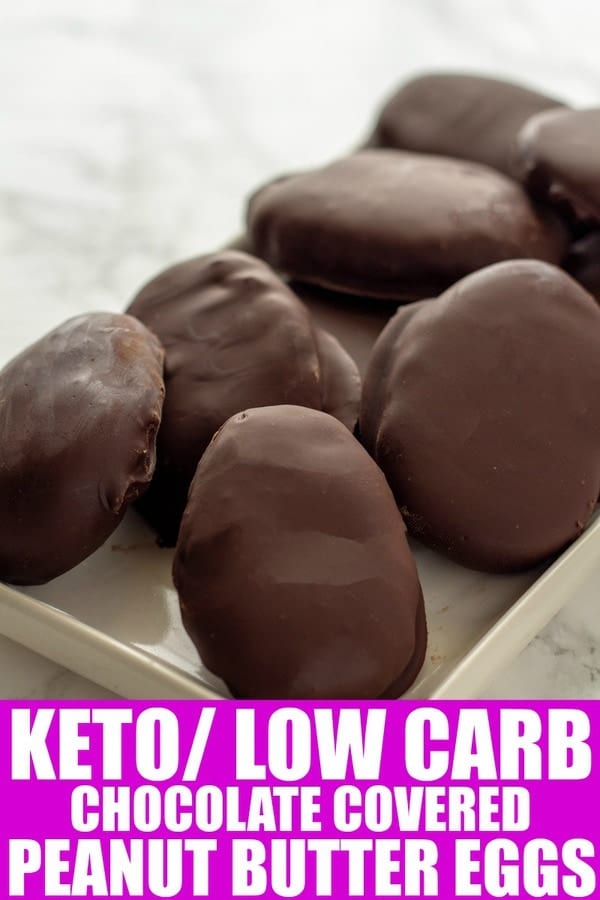 Join the newsletter
Subscribe to get our latest content by email.
This post may contain affiliate links. Please read my disclosure policy here