Disney Frozen Inspired Snowball Cupcakes
Do you want to build a snowman? ….. Well Anna should have asked Elsa if she wanted to build a snowball cupcake! How could anyone say no to making one of these yummy cupcakes? I always love the flavor of coconut on my cupcakes and  its great that it looks like snow. If you do not like coconut you can skip it and just use a lot of the sanding sugar instead. I do not recommended regular sugar because it starts to melt (like Olaf in the summer) once it gets wet.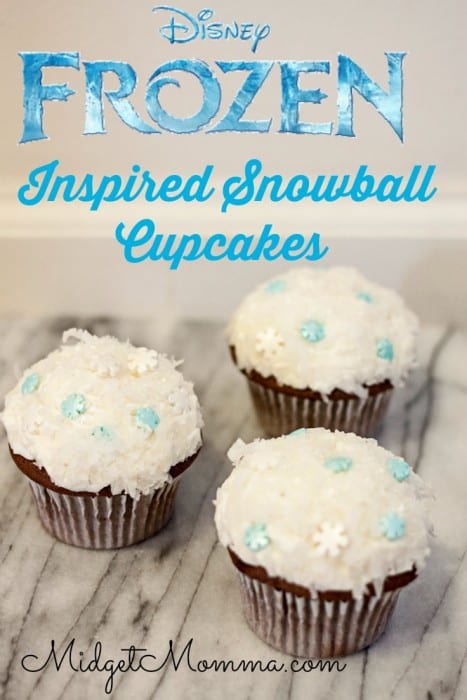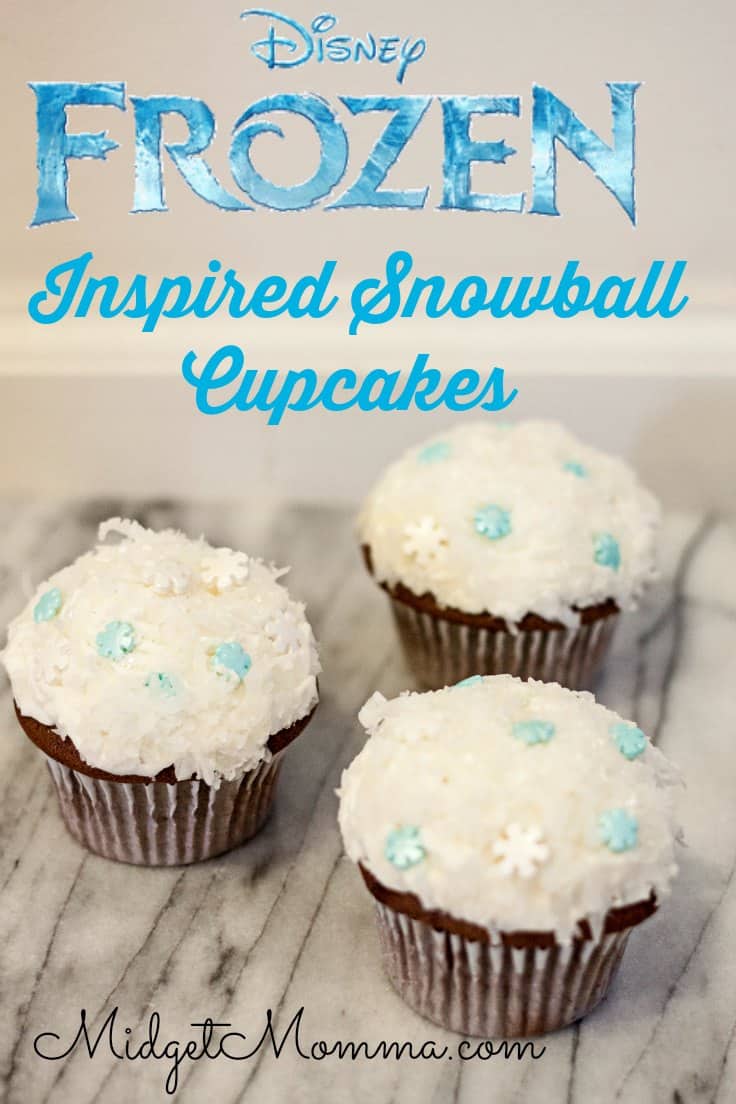 Disney Frozen Inspired Snowball Cupcakes Ingredients
Disney Frozen Inspired Snowball Cupcakes Directions
Make your cupcakes and allow them to cool. Make your icing and have it ready to go while your cupcakes are cooking. Take your butter cream and pipe it onto the cupcake. Next dip the cupcake into the coconut and press it into the buttercream to create a snowball shape. Press a few snowflake sprinkles into the cupcake randomly. Sprinkle the top with sanding sugar to make it sparkle.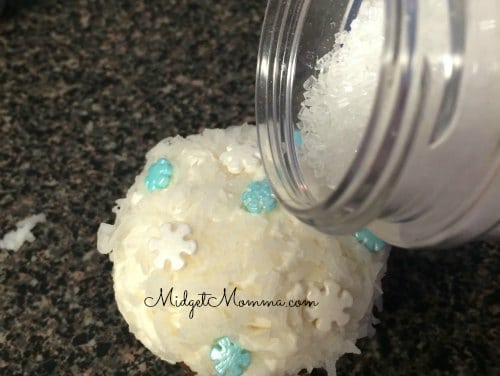 Make sure you also check out these other awesome frozen inspired recipes
Looking for more awesome cupcakes? Check out these!
Join the newsletter
Subscribe to get our latest content by email.
This post may contain affiliate links. Please read my disclosure policy here