When you are making cupcakes there are many different types of frosting you can use. This recipe is for homemade whipped frosting if you are looking for buttercream use this Homemade Buttercream Frosting Recipe and if you are looking for chocolate frosting use this Chocolate Frosting recipe . You can use this frosting on cupcakes and cakes and have a great flavored treat. If you are looking for cake recipes use my favorites, Boxed cake made to taste like a Bakery cake, Chocolate cake and the easy homemade rainbow cake.
If you have always wanted to make an icing swirl so you have pretty cupcakes, check out this step by step guide on how to make an icing swirl. It really changes the look of your cupcakes! If you are using different flavored frostings and want them both on top of your cupcake swirled together, check out how to swirl two icing flavors. If you want to layer your frosting flavors, check out the layered frosting swirl!
Make sure you check out these 19 Cupcake Frosting recipes that are going to make your cupcakes amazing!
Homemade Whipped Frosting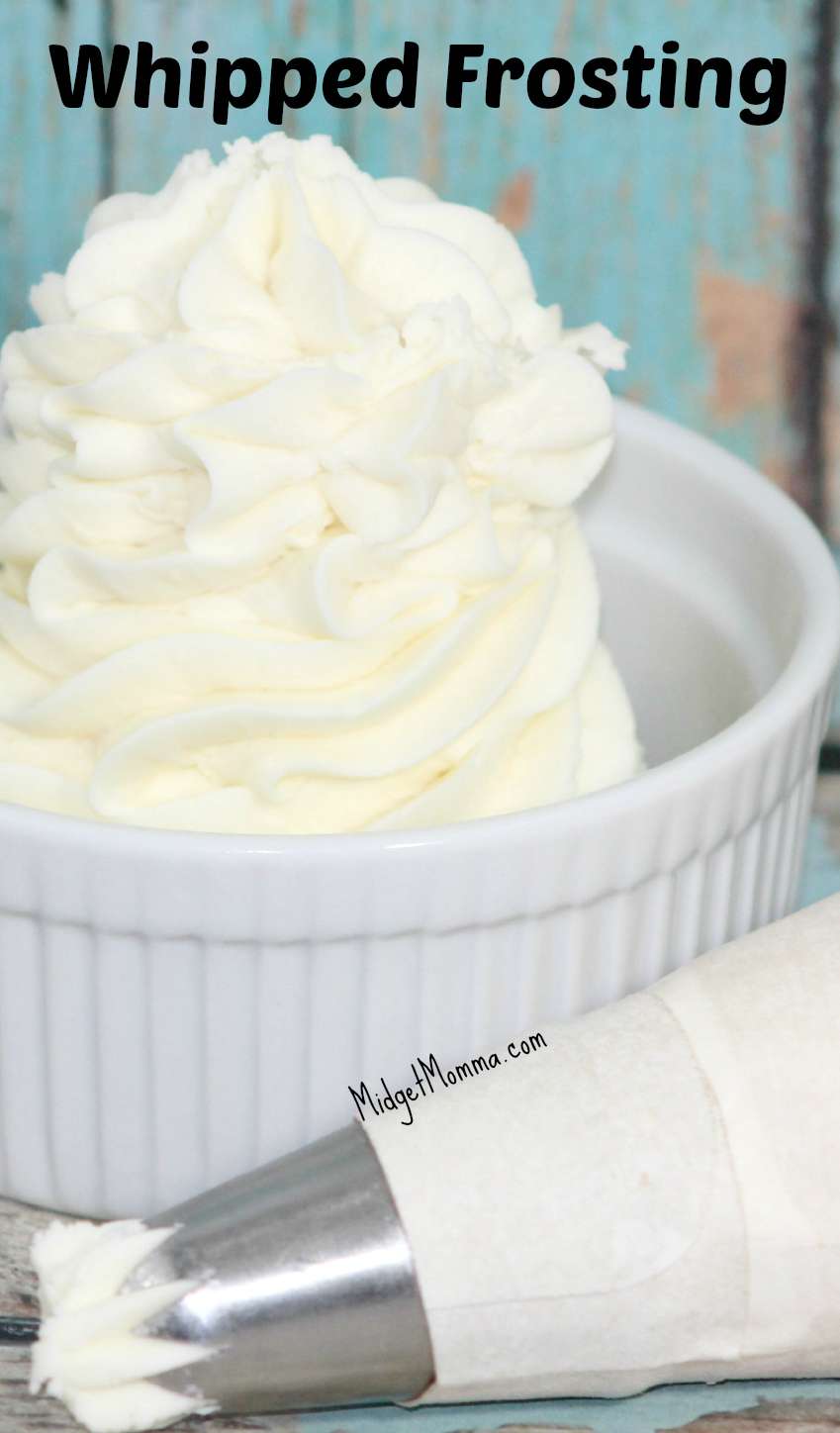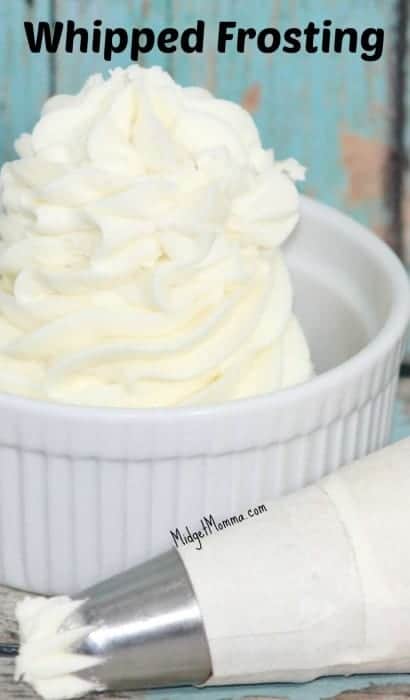 Homemade Whipped Frosting Ingredients:
1 teaspoon unflavored gelatin 
1 ½ Tablespoons cold water
1 ½ cups heavy whipping cream cold
½ cup powdered sugar
1 teaspoon vanilla extract
Homemade Whipped Frosting Directions:
In a small microwave safe bowl add the unflavored gelatin. Add in the cold water and use a whisk to mix until the water has absorbed all of the gelatin. Set the mixture aside.
In a stand mixer bowl add the heavy cream, powdered sugar, and vanilla extract and beat until the mixture thickens and just before it starts to form soft peaks and turn off the mixer.
Now check the gelatin and it should be solidified by now. Put the bowl in the microwave for 5 seconds to melt it back. Into a liquid and whisk together so the mixture is smooth.
Turn the mixer speed to low speed and slowly add the gelatin mixture into the bowl and mix it into the cream mixture. Slowly increase the speed to medium-high speed and continue to beat the mixture until you have reached stiff fluffy peaks.
Use immediately to frost a cake or cupcakes.
Love Frosting? Check these out and don't miss this awesome list of frosting recipes!, including:
Love cupcakes? Check these out!
Join the newsletter
Subscribe to get our latest recipes right in your inbox every time we post a new one!