When you are making cupcakes there are many different types of frosting you can use. This recipe is for homemade whipped frosting if you are looking for buttercream use this Homemade Buttercream Frosting Recipe and if you are looking for chocolate frosting use this Chocolate Frosting recipe . You can use this frosting on cupcakes and cakes and have a great flavored treat. If you are looking for cake recipes use my favorites, Boxed cake made to taste like a Bakery cake, Chocolate cake and the easy homemade rainbow cake.
If you have always wanted to make an icing swirl so you have pretty cupcakes, check out this step by step guide on how to make an icing swirl. It really changes the look of your cupcakes! If you are using different flavored frostings and want them both on top of your cupcake swirled together, check out how to swirl two icing flavors. If you want to layer your frosting flavors, check out the layered frosting swirl!
Make sure you check out these 19 Cupcake Frosting recipes that are going to make your cupcakes amazing!
Homemade Whipped Frosting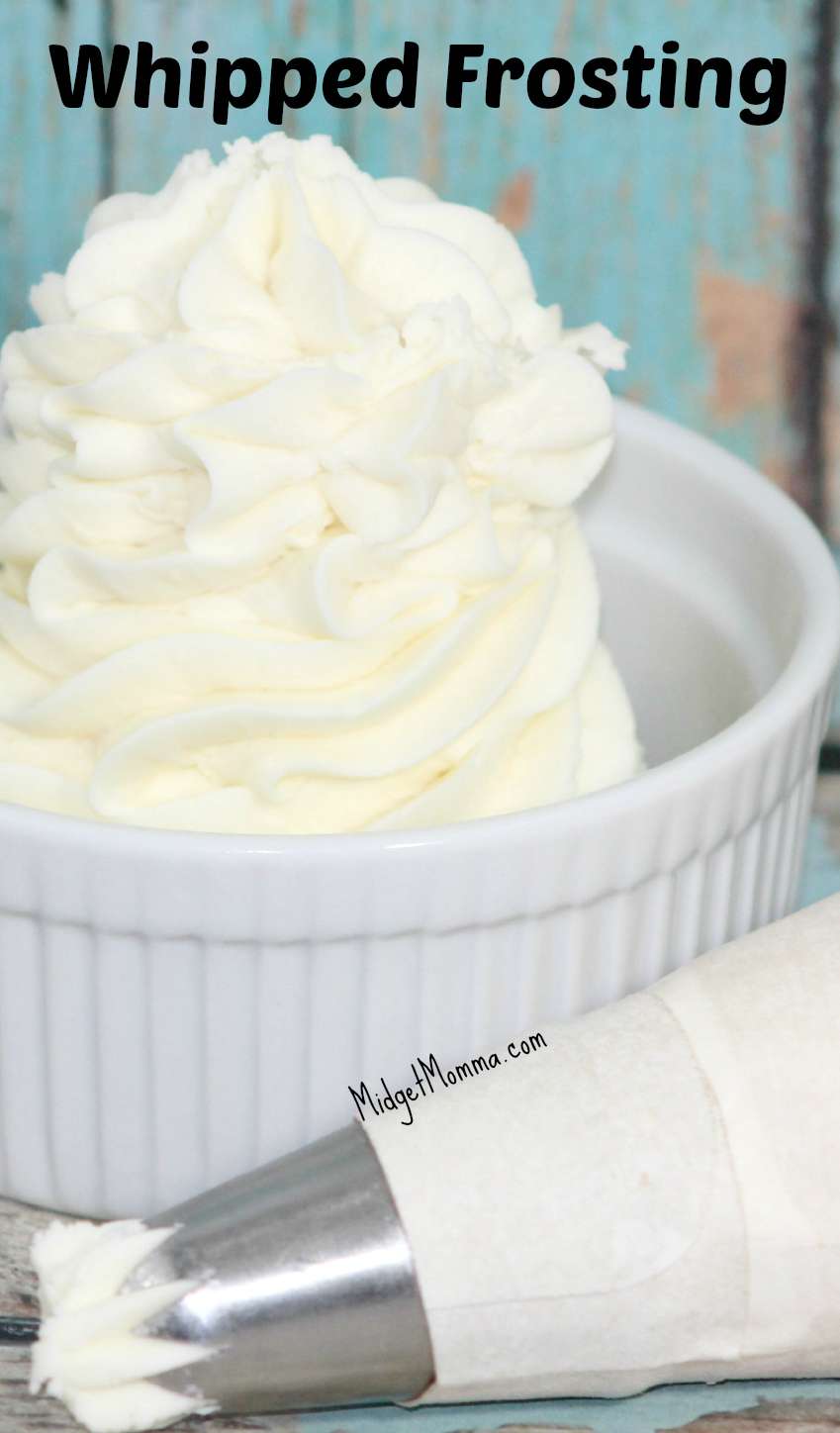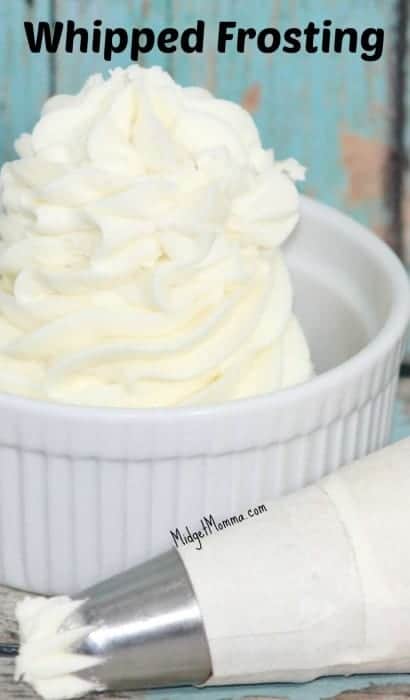 Homemade Whipped Frosting Ingredients:
1 C unsalted butter, room temp
2 C powdered sugar
3-5 TBSP heavy whipping cream
Homemade Whipped Frosting Directions: 
Beat  butter and powdered sugar at low speed until fluffy in a medium size bowl.
Add whipping cream if frosting is not creamy. (start with 1- 3 tablespoons).
Beat on high speed for 3-4 minutes.
Test by taking a spoonful of frosting, turning the spoon upside down to see if the frosting will hold onto the spoon….if not add more powdered sugar mixing well.
If so then spoon the frosting into a pastry bag with a #13 tip….starting on the outside of the cupcake with the frosting work inwards to the center of the cupcake.
Love Frosting? Check these out and don't miss this awesome list of frosting recipes!, including:
Love cupcakes? Check these out!
More Amazing Frosting Recipes to Try: