This smooth Low Carb Sugar Free cream cheese frosting is perfect for all of your baking needs. From cakes to cupcakes, this Sugar free frosting is the perfect match!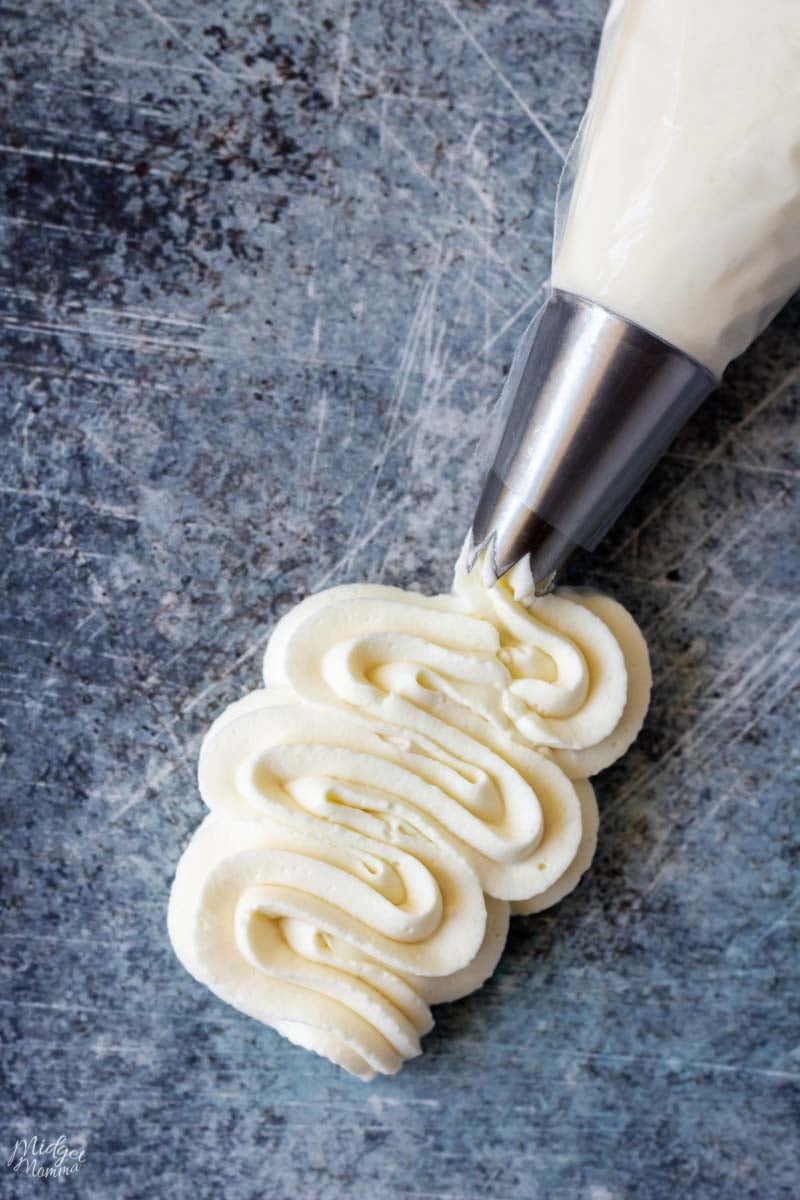 Sugar Free Cream Cheese Frosting Recipe
With only 4 ingredients, this Low Carb Sugar Free Cream Cheese Frosting will be come your go to when you are needing a quick and easy low carb sugar free frosting!
I love cream cheese frosting, and I love using it as a filling when I am making cakes and cupcakes. Cream cheese frosting is also one of those frosting that you can sit there and lick the bowl once you are done decorating your cake or cupcakes. It is THAT good. If you are sticking with low carb or keto I find that it is important to have recipes that follow the plan but are things you love. This sugar free free frosting is the perfect keto cream cheese frosting.
Since we have been working on bringing you sugar free dessert options, it only made sense that we needed to include a low carb cream cheese frosting recipe in our frosting recipes line up. If you are looking for a fluffy cream cheese frosting recipe, this is it!
For me it is important that my sugar free icing recipes taste like my sugar loaded icing recipes, let's be honest sweet is an amazing taste. It was important to me that when making a sugar free cream cheese frosting that I didn't lose the flavor I love so much about my cream cheese frosting that I have made for years.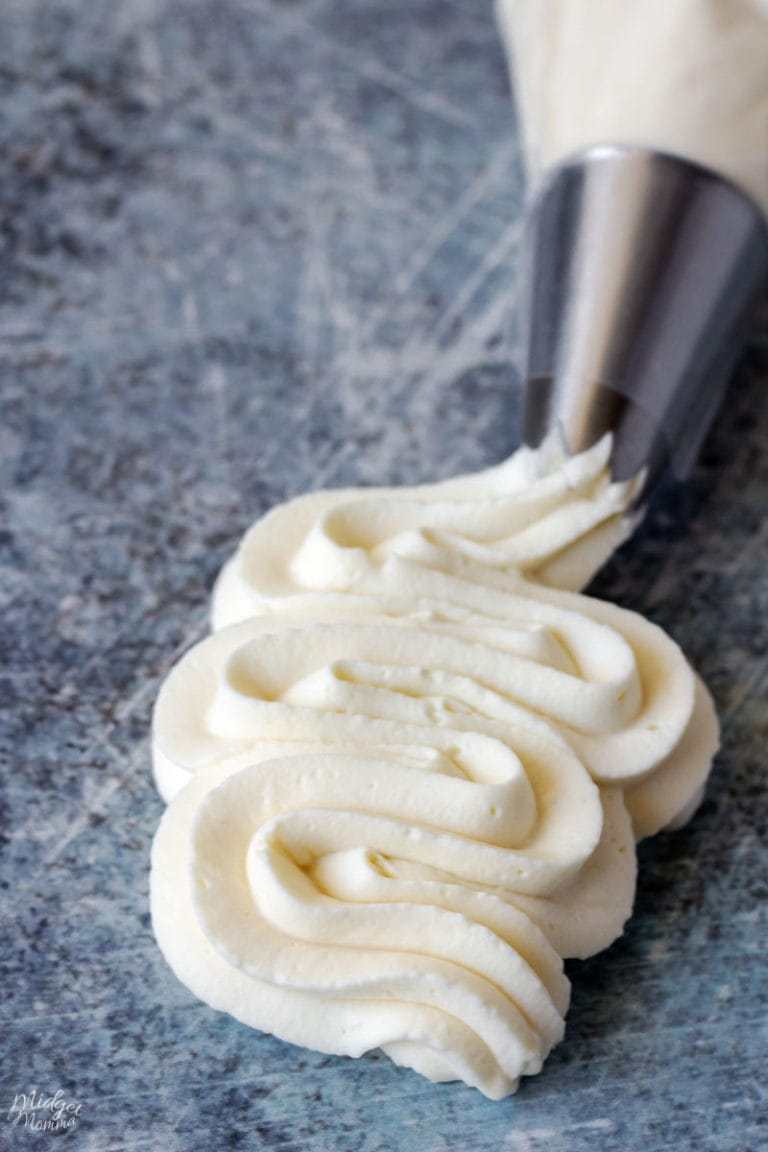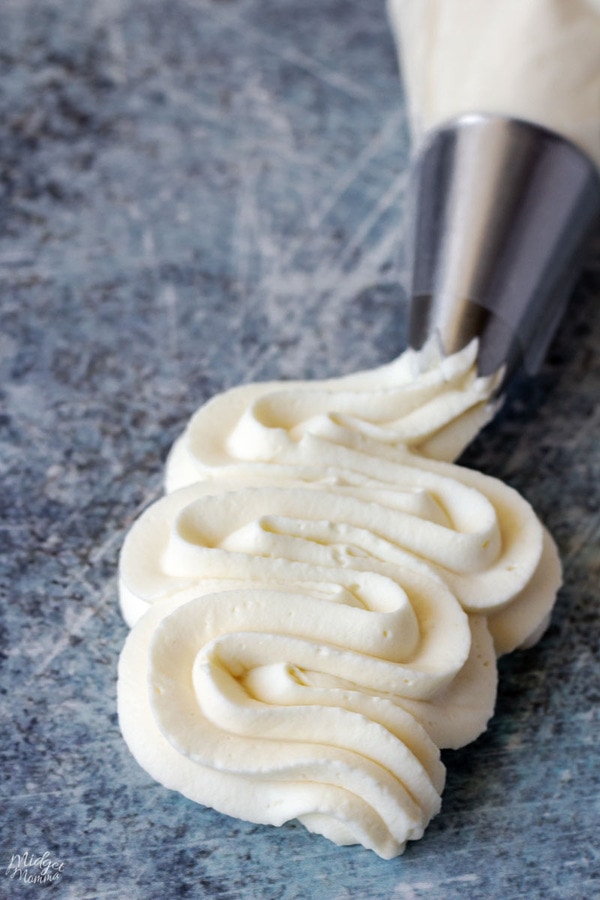 Best Sugar Alternative for Sugar Free Frosting
If you are just now getting started with low carb, or this is your first time making a low carb frosting recipe, then you are probably asking yourself, How to make cream cheese frosting without sugar?. It is actually really easy and instead of sugar you will use a sugar substitute.
When you are using a sugar substitute, the body doesn't digest or absorb it but you still get the sweetness you want in a dessert or keto frosting recipe. However it is important to remember that while this frosting is a keto friendly frosting, a low carb frosting and a sugar free frosting that it is still a dessert recipe.
Many sugar free frosting recipes include things like maple syrup for the sweetener, that is not a keto friendly, low carb friendly or sugar free option really because it is loaded with carbs. You do not have to worry about that with this sugar free cream cheese frosting recipe.
I personally like using swerve confectioners sugar for this sugar free frosting but you can switch it out for your favorite sugar substitute if you would like to.
Sugar Free Frosting Recipes
Of course you can not have a naked cupcake or cake, so you are going to want a tasty frosting recipe to use on top of them. Here are some of my other favorite sugar free frosting recipes.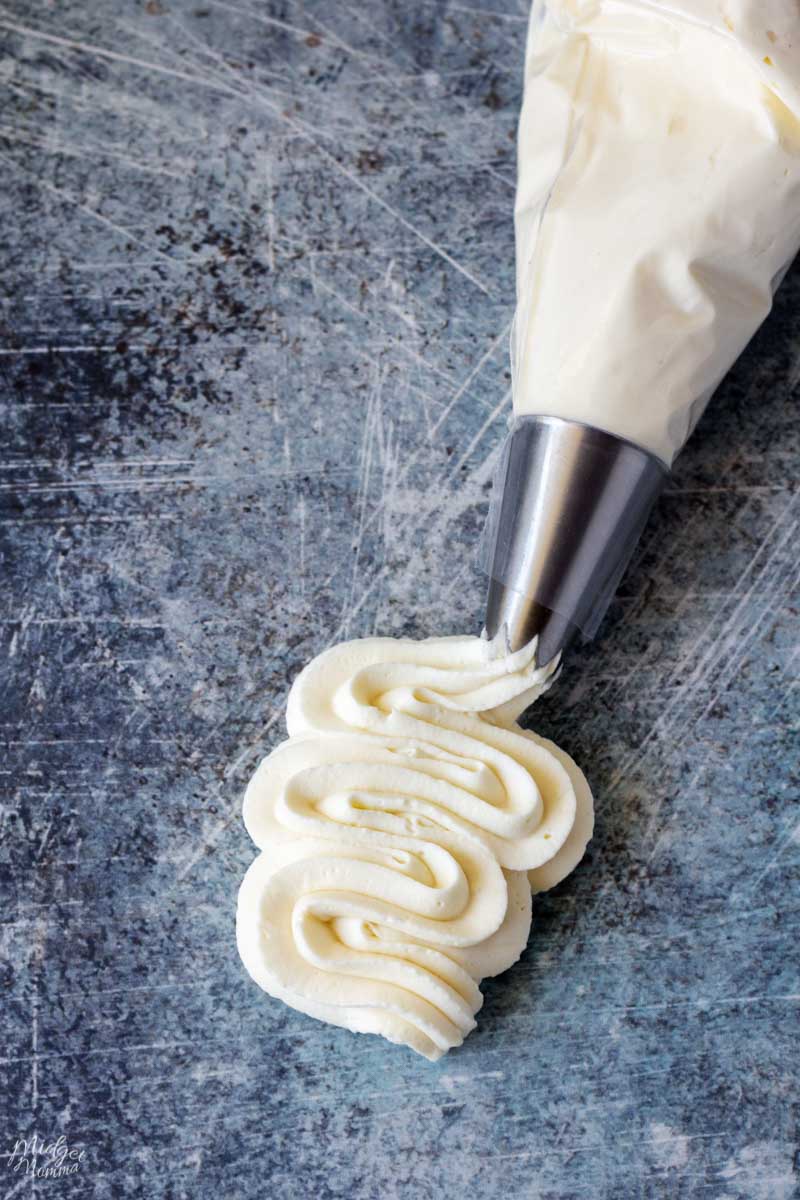 What Cupcakes Go With Cream Cheese Frosting?
This low carb cream cheese frosting recipe is perfect on sugar free cupcakes. If you are looking for a sugar free cupcake recipe be sure to check out the sugar free vanilla cupcakes and Sugar free chocolate cupcakes.
How to Decorate Cupcakes with Sugar Free Frosting
When you are decorating cupcakes you will want to use a piping bag and make the fancy frosting cupcake swirl. Piping icing is super easy, if you have never used a piping bag, check out how to fill a piping bag. If you are new to baking and decorating cupcakes, check out how to make a cupcake frosting swirl.
How many days in advanced can I make Buttercream frosting?
You can make this buttercream frosting 3 days in advanced of when you want to use it and store it at room temperature. You can make this buttercream frosting up to 2 weeks ahead of time if you are going to store it in the fridge.
How long can buttercream frosting sit out?
I store my buttercream in the fridge and then rewhip it when I want to use it. If you have already frosted a cake or cupcakes this buttercream frosting can sit out for up to 3 days.
Can you Freeze Buttercream Frosting?
You can freeze buttercream frosting for up to 3 months. I suggest using a freezer bag or a plastic container. if you are using a freezer bag sure to squeeze all of the air out of the bag before putting it in the freezer.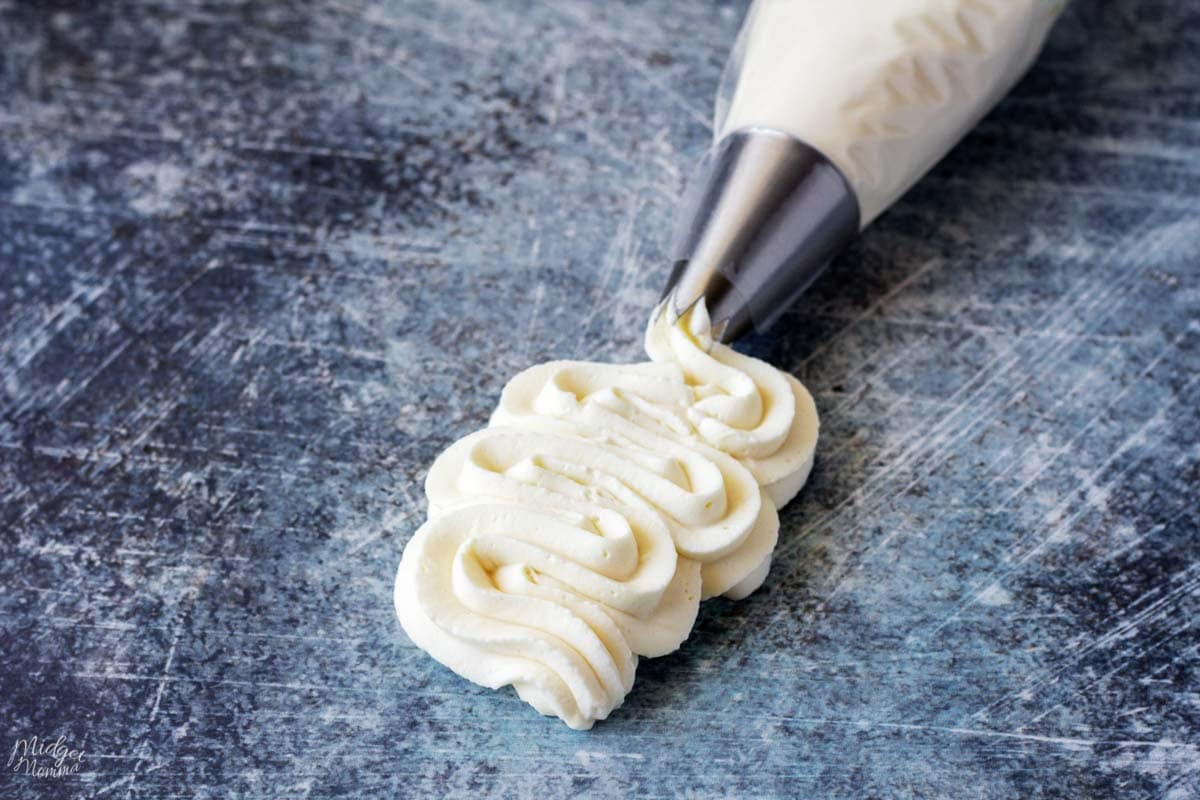 Low Carb Cream Cheese Frosting Ingredients
cream cheese. Make sure you are using a full fat cream cheese.
swerve confectioner. If you do not like using swerve you can use a different powdered sweetener, however I have only made this keto chocolate frosting using swerve. When making this frosting powdered sweetener works just the same as confectioners sugar does in a frosting recipe that uses sugar.
heavy cream.
vanilla extract. I much prefer to use homemade vanilla then the store bought vanilla extract that you get in the store whenever I am baking.
How to Make Low Carb Cream Cheese Frosting
This keto cream cheese frosting makes enough frosting for 24 cupcakes. There is just 1g carbs per serving!
Making this keto cream cheese frosting is super easy. In the bowl with your mixer mix the cream cheese until it is fluffy.
Once the cream cheese is fluffy slowly add the swerve confectioners sugar and mix till completely incorporated.
Then slowly pour in the heavy cream and the vanilla and mix well with the mixer.
Turn up your mixer to medium/high speed and continue mixing until the frosting form stiff peaks.
Use on top of sugar free cupcakes and other keto desserts!
Looking for more sugar free recipes? Check these out!
Frosting Supplies
Homemade frosting is so easy! You only need a few ingredients, a hand or stand mixer, and then piping bags & tips to make fun designs!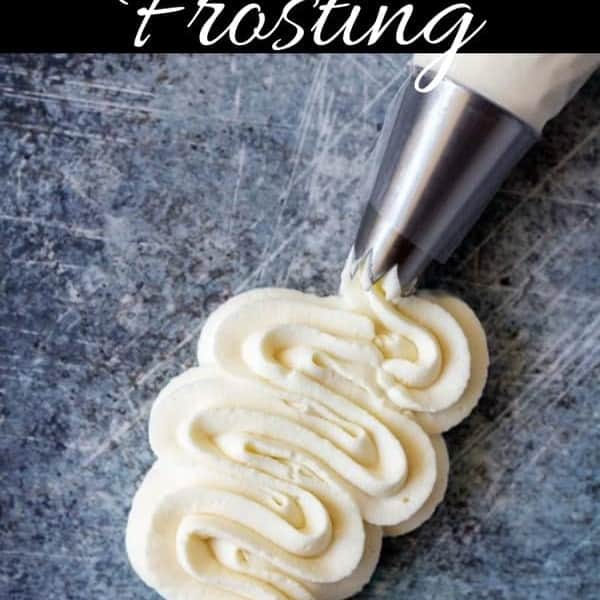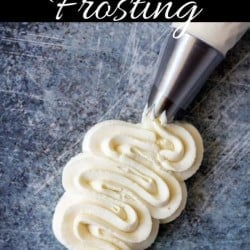 Low Carb Sugar Free Cream Cheese Frosting
With only 4 ingredients, this Low Carb Sugar Free Cream Cheese Frosting will be come your go to when you are needing a quick and easy low carb sugar free frosting!
Instructions
Beat your cream cheese in a large mixing bowl with your mixer until its light and fluffy.

Slow your mixer to low speed and slowly add the confectioner swerve until its well incorporated.

Slowly pour your heavy cream and vanilla into the mixture, making sure you scrape down the sides every now and then.

Turn the mixer up to medium-high speed and whip until stiff peaks form.
Following Weight Watchers? This Cream Cheese Frosting is 4 points per cupcake. This does not include the points for the cupcake itself.
Do yourself a favor and print out the How Many Pints in a Quart? and other liquid measurements printable to help you with your measurements in the kitchen! I have mine hanging on my fridge. It makes a super easy cheat sheet for whenever I am cooking and need to use liquid measurements.