Sugar Free whipped cream has all the flavor and all the texture of the "real thing" with out all the sugar. This 3 ingredient whipped cream recipe is also low carb and keto friendly!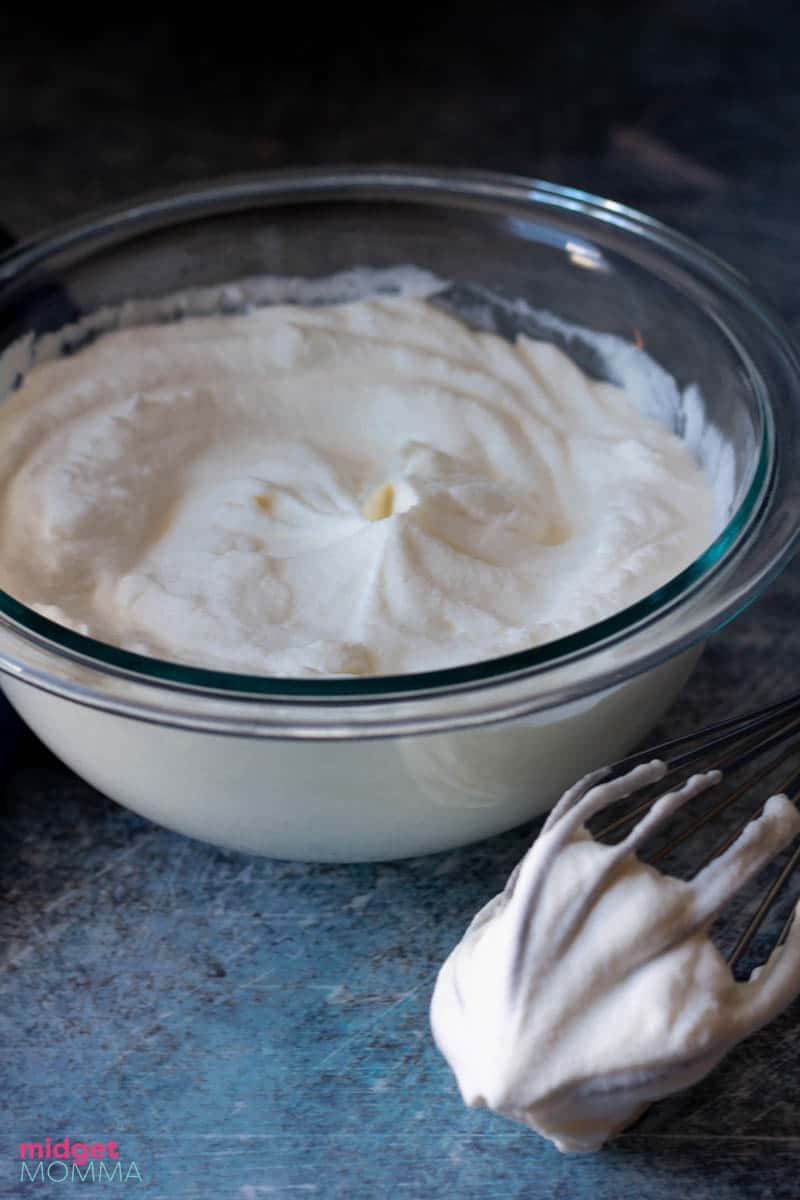 Sugar Free Whipped Cream Recipe
Keto Whipped cream is super easy to make and it is the perfect topping for Keto pies, keto desserts and of course Keto hot chocolate! With just 3 ingredients this sugar free whipped cream recipe can be whipped up in just a few minutes!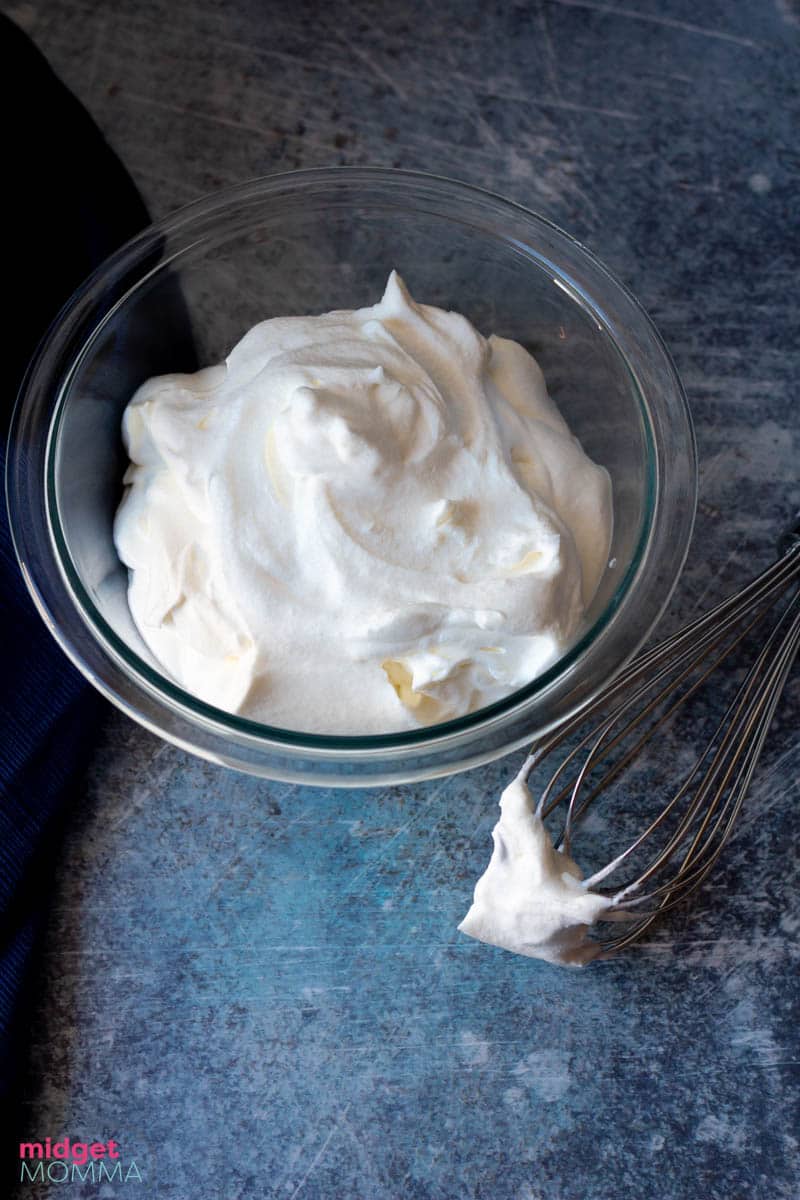 Whipped cream is one of the easiest recipes to make and it goes perfect with so many low carb desserts. I love making homemade whipped cream because not only is it cheaper then store bought but it tastes so much better!
If you are looking for the best whipped cream recipe with out sugar then you are in luck! Not only is this whipped cream recipe with out sugar but it is also low carb and keto friendly too, while keeping the perfect texture and flavor that we all love about whipped cream.
Looking for recipes to enjoy with keto whipped cream? Check these out!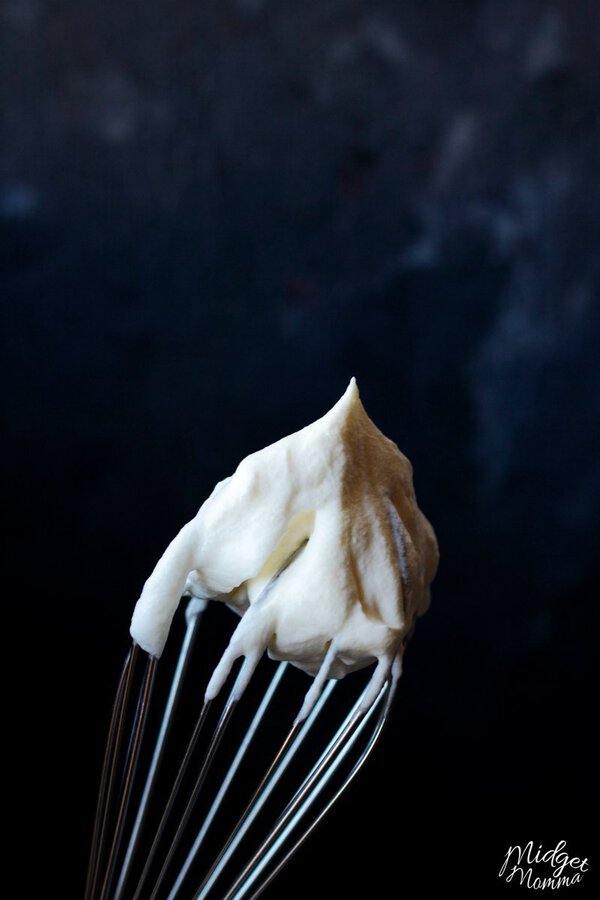 How to Store Keto Whipped Cream
I like to make a batch of whipped cream and then store it in the fridge. When you are storing whipped cream in the fridge all you need to do is store it in an airtight container. Homemade whipped cream will last for 3-4 days in the fridge.
How Many Carbs are in Sugar Free Whipped cream?
This sugar free whipped cream recipe has ZERO carbs per serving! Don't worry you are not missing out on any tasty flavors!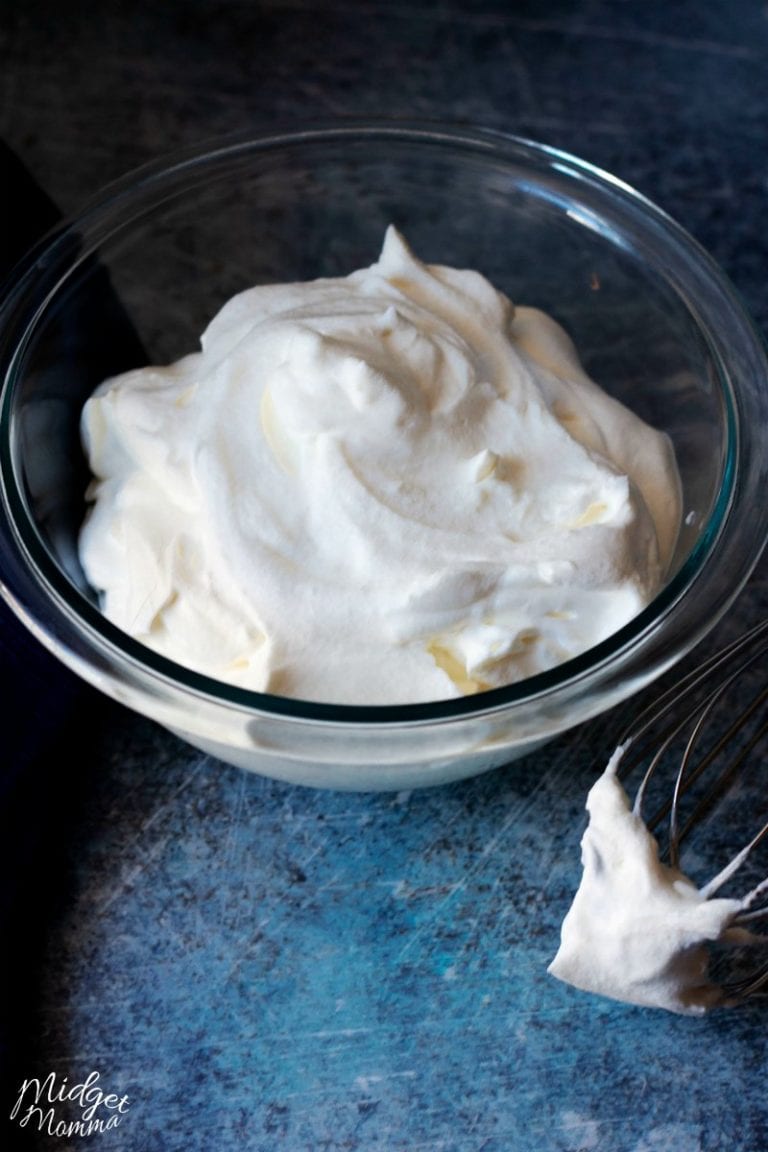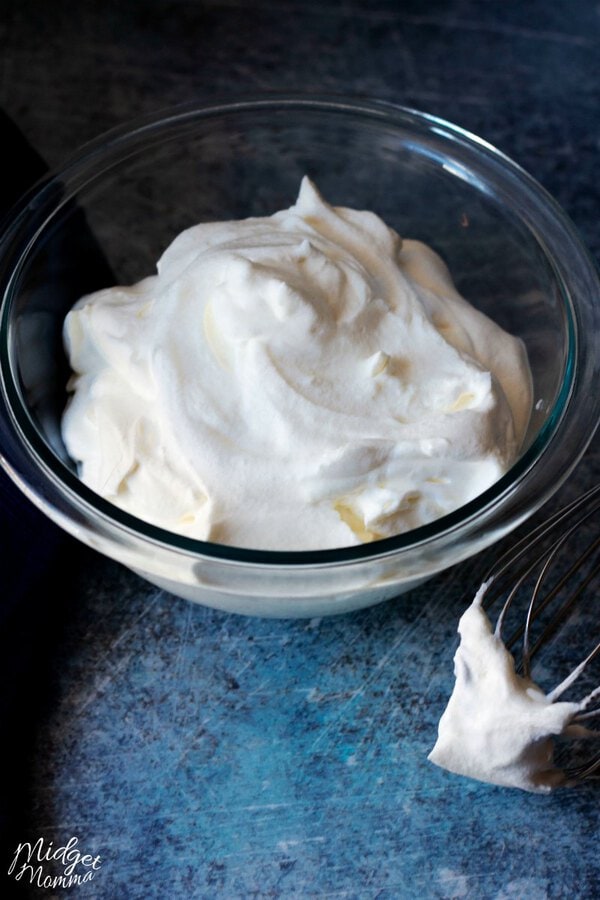 Sugar Free Whipped Cream Ingredients
How to Make Keto Whipped Cream
When you are making homemade whipped cream you can use a mixing bowl with a hand mixer or a stand mixer.I love my KitchenAid Mixer, it makes making homemade Whipped cream super simple!
If you do not have a KitchenAid Mixer, I highly suggest adding one to your kitchen! You can also use a handmixer to make whipped cream, but I will admit, I don't like having to hold the bowl when making it, so I always just use my KitchenAid.
Add the heavy cream and sweetener into the mixing bowl. Using the stand mixer whisk attachment or a hand mixer mix the heavy cream and sweetener together until the whipped cream is light and fluffy on high speed.
Once you have fluffy whipped cream with peaks add in the vanilla extract and gently mix in with a rubber spatula.
Sugar Free Dessert Recipes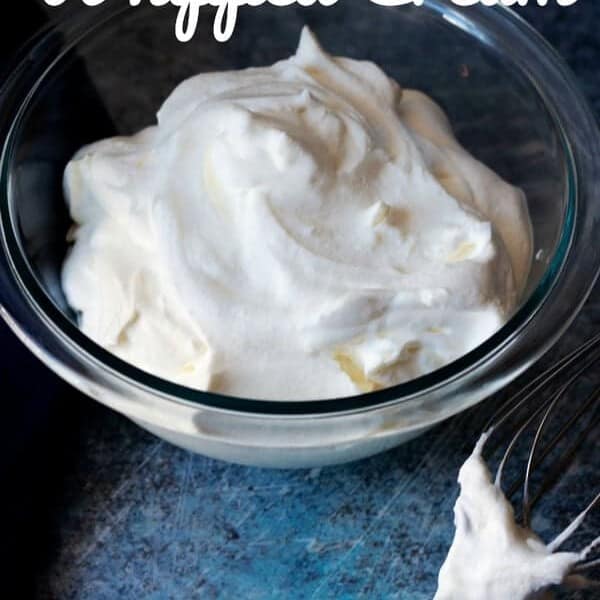 Keto Whipped Cream
Servings
Keto Whipped Cream is easy to make. With only three ingredients, you will have tasty homemade keto whipped cream in just a few minutes! Everyone will love this sugar free whipped cream recipe!
Instructions
Pour the heavy cream and stevia into the bowl of your mixer.

With the whisk attachment mix the cream mixture on high until soft peaks are formed.

Reduce the speed to low and stir in the vanilla just until its combined.
Calories: 104kcal | Fat: 11g | Saturated Fat: 6g | Cholesterol: 40mg | Sodium: 11mg | Potassium: 22mg | Vitamin A: 435IU | Vitamin C: 0.2mg | Calcium: 19mg
heavy cream, keto dessert, Keto Whipped Cream
Dessert
5 Weight Watchers SmartPoints per serving on the Freestyle Program
Be sure to check out our Keto and Low Carb Restaurant Guides!