My husband was away on this business trip where we had vacationed together last year. I loved this little town where it seemed everyone knew everyone's name and you could get everything you need right in this little town. They had this amazing old-style bakery. We went in just to get some breakfast and a cup of coffee and I fell in love with this place. It was like you stepped back in time when a bakery actually cared about what they were putting out to their customers. They were not selling some frozen pastry that was reheated that morning everything was fresh! I NEEDED to have these in my life on a regular basis. So I did what any cookie loving baker would do and I went to work creating my own at home! Of course, I couldn't keep this awesome Bakery Style Chocolate Chip cookie recipe to myself, so I am sharing it with all of you!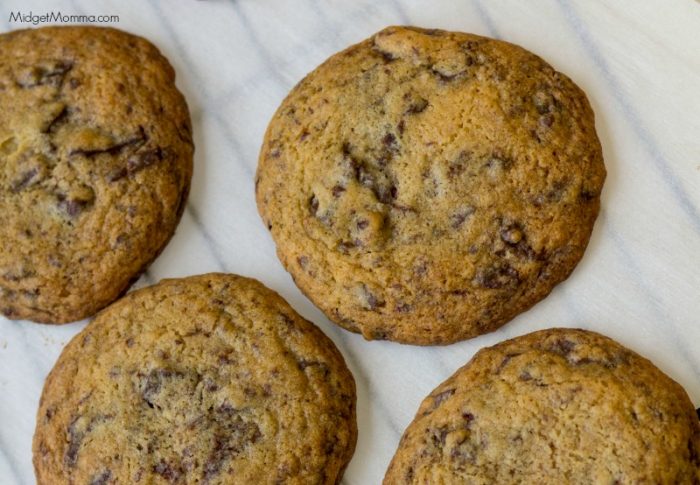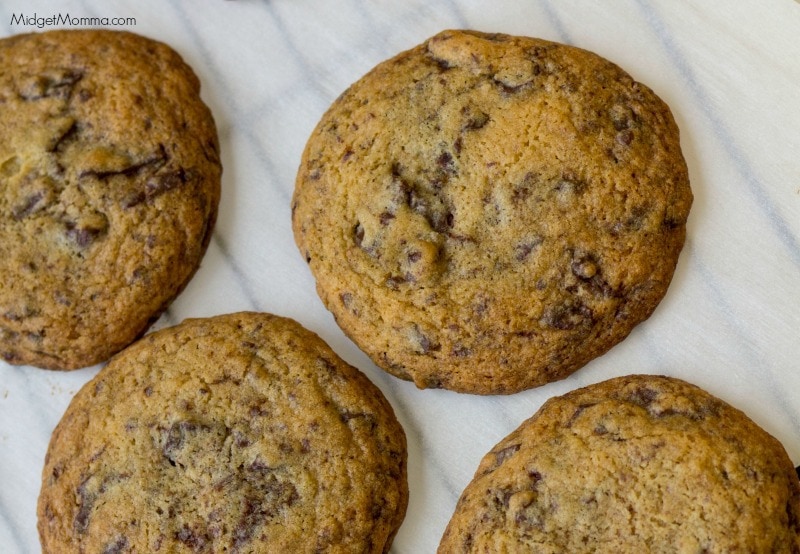 Now if you would like your cookies a little on the softer side you can just take them out of the oven a few minutes sooner. If you would like them a little hard just leave them in the oven a minute or two longer.
My BEST Cookie tip for making cookies is to get a cookie scoop – seriously it makes scooping the cookie dough so much easier and then you end up with that perfect cookie shape!
Bakery Chocolate Chip Cookies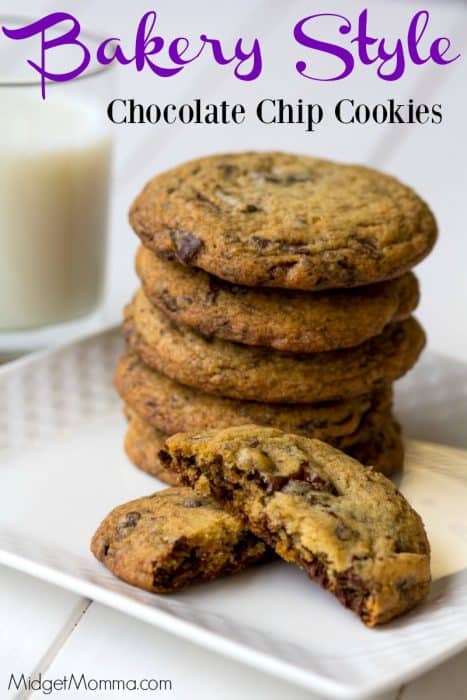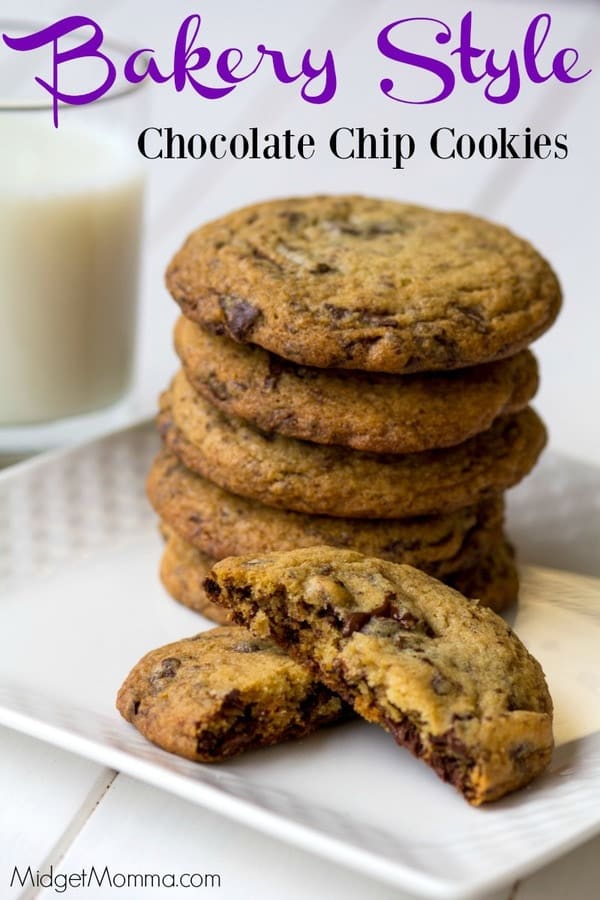 Makes about 20 cookies
Bakery Chocolate Chip Cookies Supplies
Mixing bowls
Stand mixer
Rubber Spatula
Sheet Pans
Parchment paper
Bakery Chocolate Chip Cookies Ingredients
2 sticks unsalted butter, softened
2/3 cup sugar
1/2 cup brown sugar
2 teaspoon vanilla extract
2 large eggs
2 1/2 cups all-purpose flour
1 teaspoon kosher salt
2 teaspoons baking soda
3 cups coarsely chopped semisweet chocolate
Bakery Chocolate Chip Cookies Directions
Preheat the oven to 350 degrees. Line two cookie sheets with parchment paper.
Whisk the flour, kosher salt, and baking soda together in a medium bowl.
Beat your butter, sugar and brown sugar together with your mixer on medium speed until light and creamy, about 5 minutes.
Add in the eggs one at a time and then vanilla just until combined.
Turn the speed down to low and carefully add in the flour mixture just until it's combined.
Stir in the chopped chocolate.
With a 1/4 cup scoop, scoop out the dough into balls.
Arrange them on a sheet pan about 2 inches apart.
Bake for 15 to 18 minutes, just until the edges start turning brown. Halfway through rotate the pans so the cookies will cook evenly. Let them cool on the cookie sheet for 5 to 10 minutes.
13 Weight Watchers Smart Points per cookie on the Freestyle Program
Join the newsletter
Subscribe to get our latest content by email.
This post may contain affiliate links. Please read my disclosure policy here