This Starbucks Caramel Macchiato Recipe is by far my favorite Starbucks copycat Recipe to make at home. This homemade Caramel Macchiato Recipe is easy to make and tastes just like what you get when you take a drive thru the Starbucks drive thru!
Caramel Macchiato Starbucks Copycat Recipe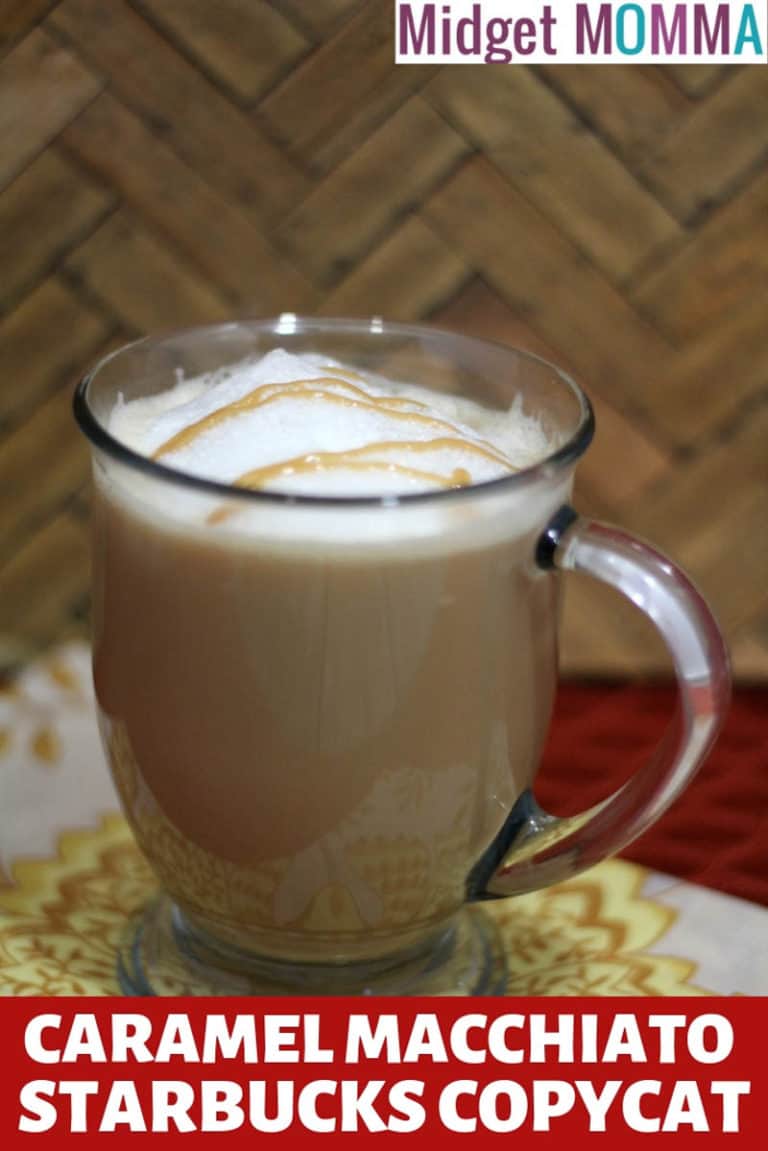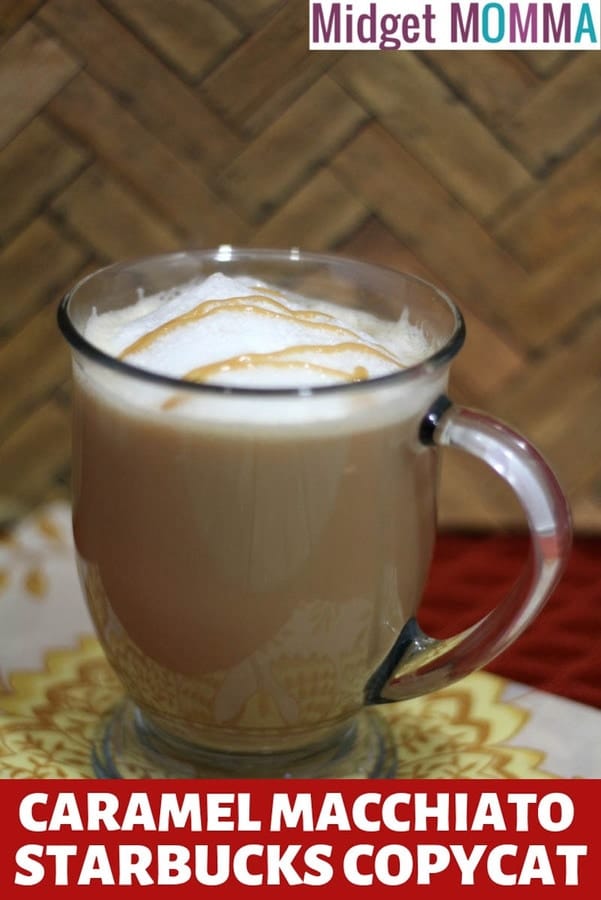 A quick run thru Starbucks has been my mom escape for years, however it can get quite expensive. Then we moved from south Jersey to Pennsylvania and the closest Starbucks became 30 minutes away. Not having a Starbucks near by forced me to get creative in the kitchen and come up with my own Starbucks copycat recipes so that I could enjoy the drinks I loved with out having to make a 1 hour round trip drive just to get a drink.
With this amazing Starbucks recipe you are not going to have to run and grab a Venti Caramel Macchiato from Starbucks because you can make it easily at home! Coffee lovers rejoice, that you don't have to leave home to have an amazing Caramel Macchiato! Yes it tastes JUST like the one at Starbucks, made right in your home kitchen!
Starbucks Copy Cat Recipes!
If you are a big fan of making Starbucks copycat recipes then be sure to also check these Starbucks Copycat Recipes!
I also know that some people love having a Caramel Macchiato and a muffin together and think it is a great way to start the day.
Slowly waking up, sipping on a hot cup of coffee in quiet. Oh wait, I am totally dreaming about the 5 minutes I wish I had in the morning to wake up, but with kids that never is the case. Any way, if you are looking for some muffin recipes to enjoy with your homemade Caramel macchiato, we have quite a few, here are 3 of our most popular ones.
What Coffee is Used in Starbucks Caramel Macchiato?
Starbucks makes the Caramel Macchiato with espresso, vanilla syrup, steamed milk, and caramel sauce.
While it is an express-based beverage in Starbucks, when I make it at home I just use my normal coffee. It is VERY important to make sure you are using a GOOD coffee, the bland stuff will not give you the results that you are dreaming of.
Decaf Caramel Macchiato
If you want to have a decaf Caramel Macchiato that is easy to do with this recipe, just use decaf coffee. Follow the rest of the directions that are below, and just change the coffee out for decaf.
How to Froth Milk in a Mason Jar
Mason Jar Foamy Milk is really easy to make. If you do not have a milk frother then you can make frothy milk in a mason jar using the microwave.
Shake 2% milk in a mason jar until it is foamy than remove the lid, and microwave for a 30 seconds.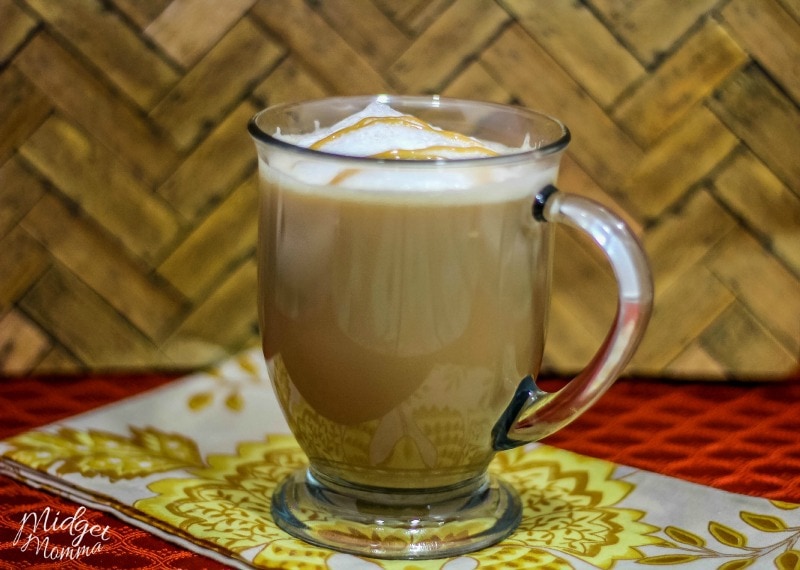 Caramel Macchiato Ingredients
You will need coffee. For me I stick with whatever ground coffee or Kcups I have on hand (I only buy good coffee). Personally I like to use Starbucks Coffee or a Starbucks Coffee Kcup when making this at home because I do love their coffee.
For this Caramel Macchiato you are going to also want to use a good caramel sauce. You can use homemade Caramel Sauce or my favorite store bought one is the Ghirardelli Caramel sauce.
You are going to need whipped cream as well, personally I like using homemade whipped cream but you can opt for store bought.
Use a good Caramel Flavor syrup and cinnamon flavored syrup. I personally like Torani Syrups.
Foamy milk. I know not everyone has a milk frother, so if you do not have no worries. You can still make this amazing coffee recipe. All you have to do is use a mason jar to heat up the milk and then shake it really well. This will give you hot foamy milk, which you need for making a macchiato.
How to Make Sugar Free Caramel Macchiato
You can easily turn this recipe into a sugar free caramel macchiato recipe. Just follow the below exchanges.
Switch brown sugar out for Lakanto Golden monkfruit.
Switch foamy milk for 1/4 cup heavy cream and 1/4 cup water.
Use Sugar Free Caramel Flavor syrup and sugar free brown sugar cinnamon flavored syrup.
If you are wanting to add a caramel drizzle to the top, just use sugar free caramel sauce.
If you are wanting whipped cream, then you can use this low carb whipped cream recipe.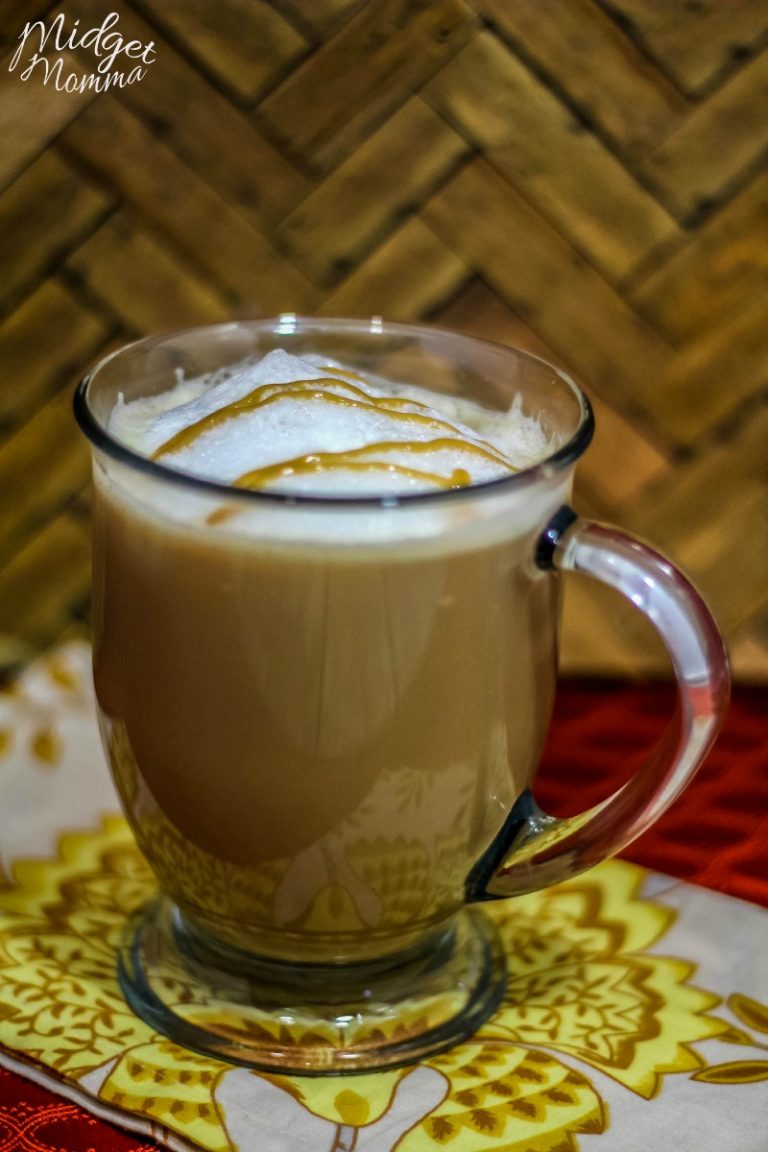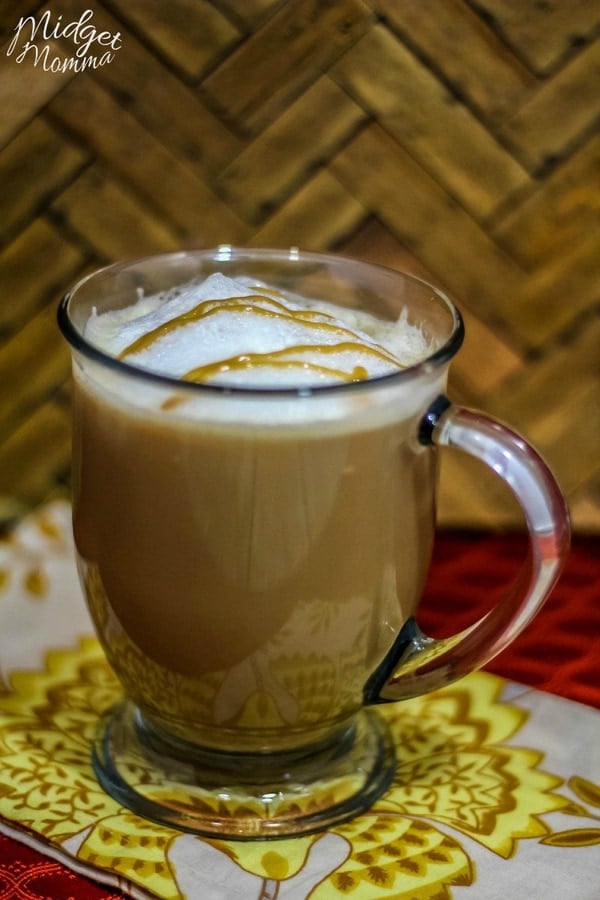 How to Make Caramel Macchiato Starbucks Copycat Recipe
In the coffee mug, add hot coffee, caramel syrup, cinnamon syrup and brown sugar and mix well.
Use your milk frother and foam your milk. If you do not have one, you can use the mason jar method.
Pour milk into coffee mug. Drizzle with caramel syrup if you desire.
Love Starbucks? Check out these Starbucks Copy Cat Recipes!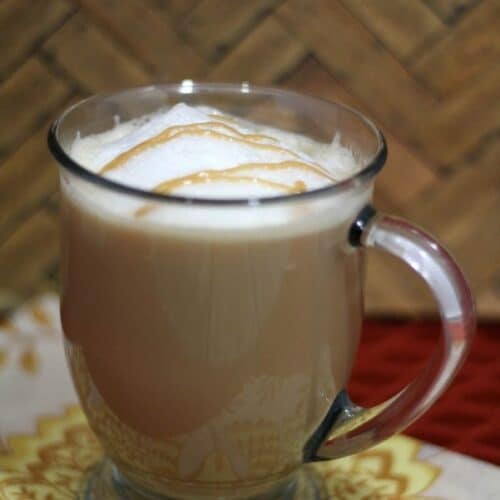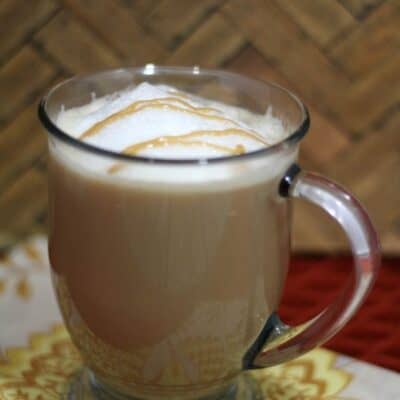 Starbucks Caramel Macchiato Recipe
With this Starbucks Caramel Macchiato Recipe you can have your favorite Starbucks drink at home!
Print
Pin
Rate
Servings: 1
Instructions
Get your Favorite coffee mug and get started making this amazing Starbucks Caramel Macchiato Recipe!

In your coffee mug, add the hot coffee, caramel syrup, cinnamon syrup and brown sugar and mix well.

Use your milk frother and foam your milk. If you do not have one, you can use the mason jar method.

Pour milk into coffee mug. Drizzle with caramel syrup if you desire.
Nutrition
Calories: 234kcal | Carbohydrates: 48g | Protein: 4g | Fat: 2g | Saturated Fat: 1g | Cholesterol: 9mg | Sodium: 98mg | Potassium: 252mg | Sugar: 23g | Vitamin A: 120IU | Calcium: 157mg
Share on Facebook
Pin Recipe
Tried this recipe?Mention @midgetmomma or tag #MidgetMommaRecipes
11 Weight Watcher SmartPoints on the Freestyle Program
To Make this one Weight Watchers Friendly and have only 5 Weight Watchers Points use Torani Sugar-Free Classic Caramel and Torani Sugar-Free Cinnamon Syrup and skip the caramel syrup drizzle.
More Recipes you will love!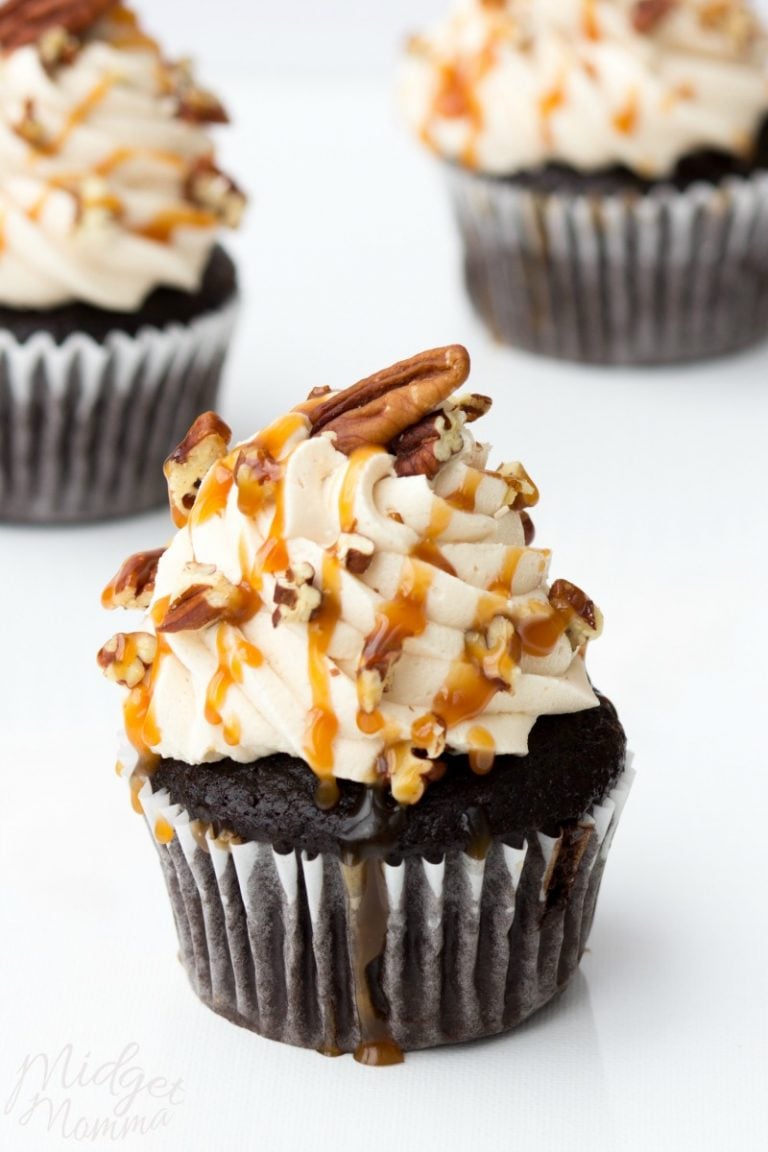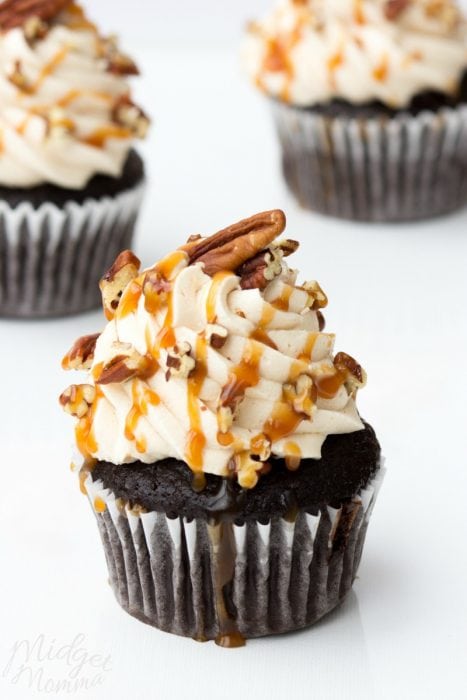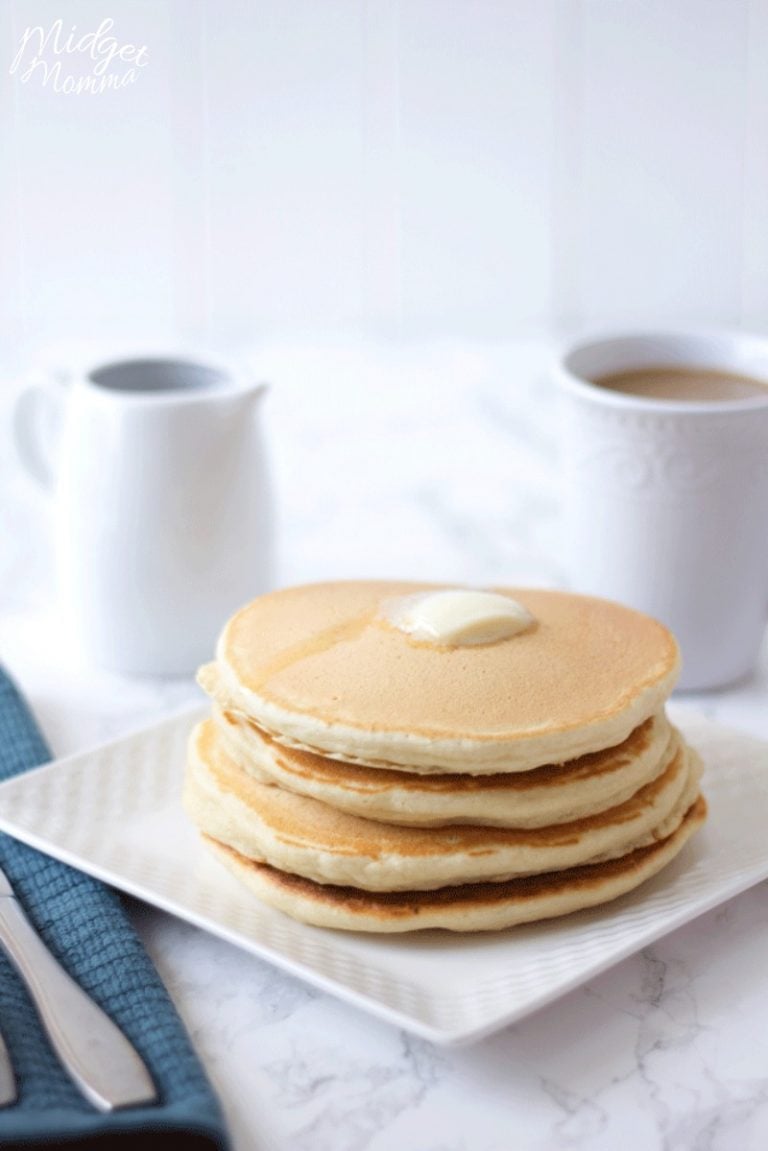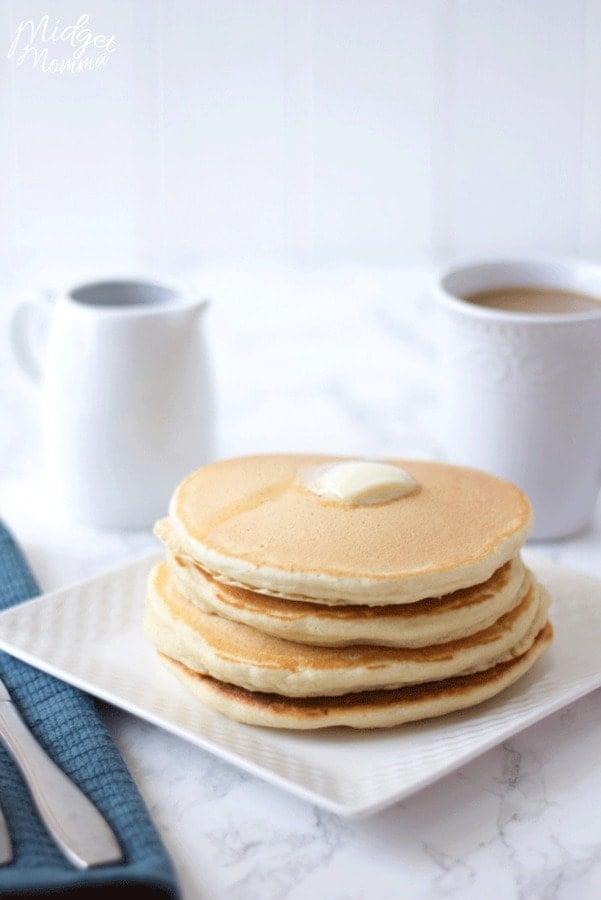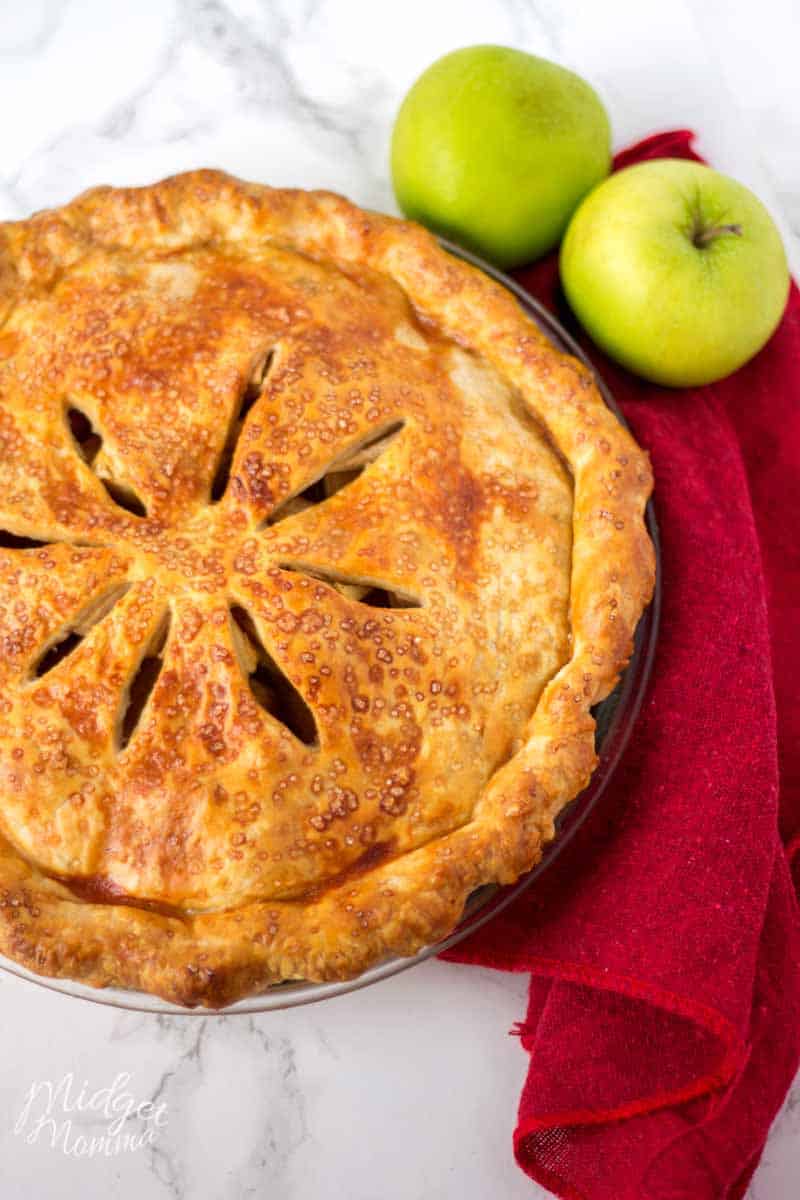 Do yourself a favor and print out the How Many Cups in a pint and other liquid measurements printable to help you with your measurements in the kitchen! I have mine hanging on my fridge and it makes a super easy cheat sheet for whenever I am cooking and need to use liquid measurements.