This homemade Pancake mix Recipe is going to give you the BEST homemade pancakes! Everyone loves pancakes and the only thing better then pancakes is homemade pancakes from a homemade pancake mix!
Homemade Pancakes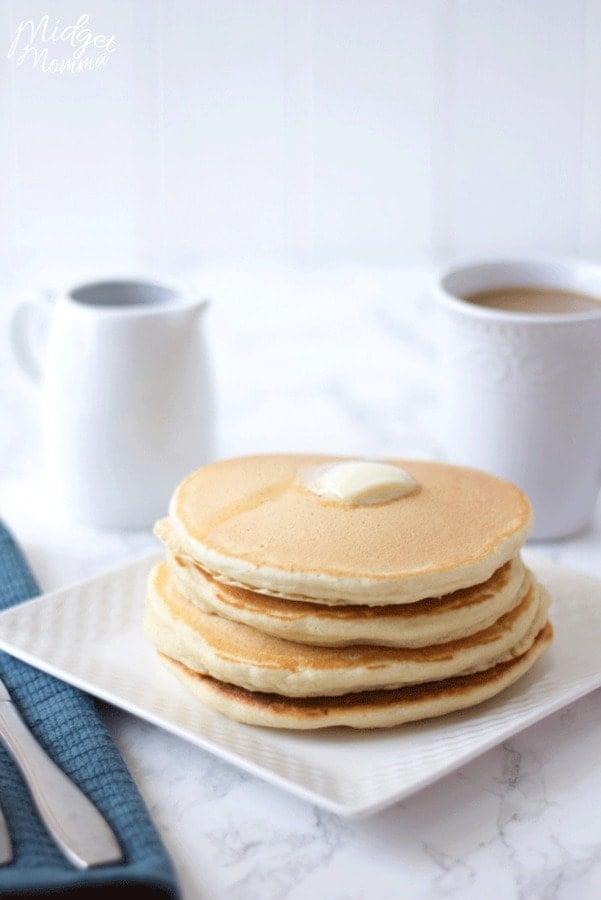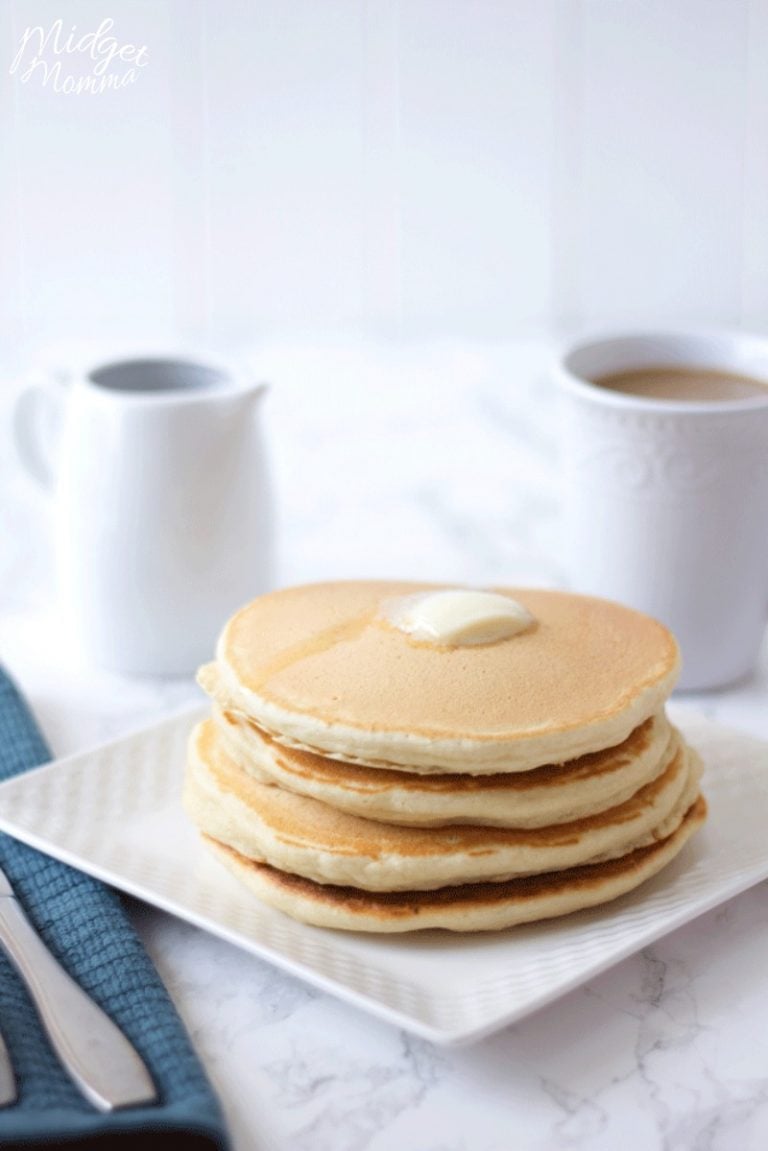 The Best Pancakes EVER!
I love breakfast and the large variety of breakfast foods that you can enjoy. I especially love pancakes. The most important thing when making homemade pancakes is the base of your pancake. The mix needs to be amazing so you can add in anything you want to like fresh fruit and chocolate chips.
If you are looking for how to make homemade pancake mix from scratch then you are in luck with this amazing breakfast recipe!
This homemade pancake recipe gives you perfectly fluffy pancakes that are perfect for a morning breakfast. Ps. A Secret –  we totally enjoy them on nights that we do breakfast for dinner too!
You will have the most amazing pancakes and be able to add in any add ins you want to, from berries to chocolate chips and more! I think this is the best pancake recipe for kids because they can get creative with their add ins! This is our go to homemade pancakes recipe.
If you are looking for how to make pancakes with out pancake mix, you are in luck! You don't need that boxed stuff to make these, and you most likely have everything in your pantry that you will need! This delicious pancake recipe makes amazing thick fluffy pancakes. I might be a little bit biased, but I think they will become your family's new favorite pancake recipe.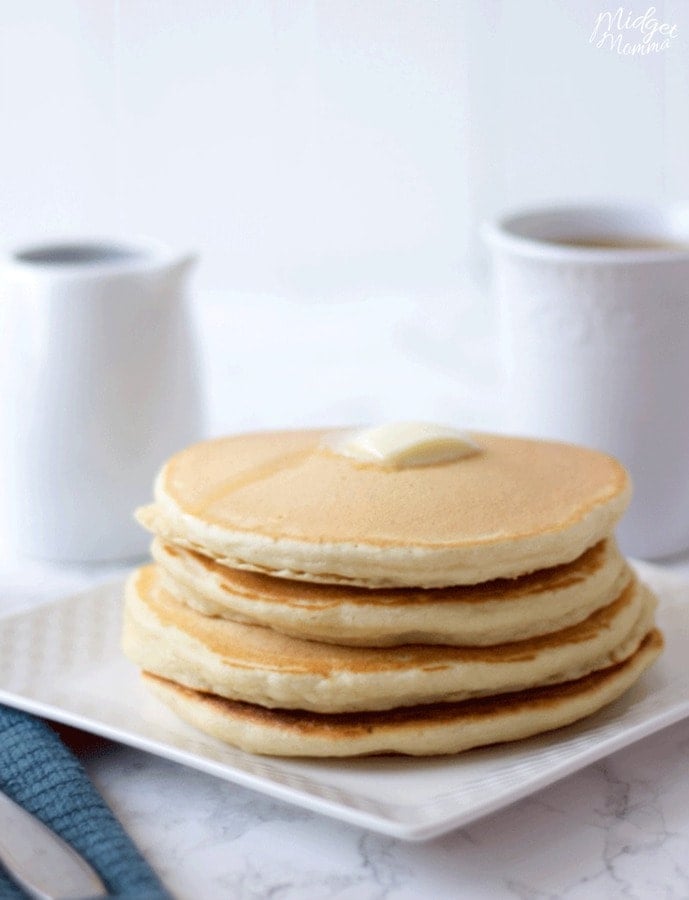 How to Make Pancake Mix for Homemade Pancakes
The boxes of pancake mix you buy in the store are nothing more then the dry ingredients. When you are cooking pancakes at home with store bought mix you are using ingredients that you already probably have at home.
Boxed pancakes are quick and easy to use but the pancakes are far from amazing. The secret is to make your own homemade pancake mix to use when you are making homemade pancakes. And I have to tell you it is just as easy to make your own pancake mix at home as buying a box in the store. Not only will you have better pancakes but it is cheaper to make your own mix.
You can double, trip or even quadruple or more this pancake dry mix recipe and then store it in a canister for easy pancake making!
How to Make Pancakes fluffy
To have the best fluffy pancake recipe ever the most important thing is using fresh ingredients. Old ingredients will give you flat pancakes. If you are making homemade pancake mix ahead of time then you want to be sure that you store it in an air tight container so everything stays fresh.
Do NOT over mix. You want those clumps in your pancakes, they are vital to making pancakes fluffy. If you over mix the batter you will end up with tough, unfluffy pancakes.
Don't flip your pancakes to soon (or to late).When you see the bubbles starting to pop flip that pancake over! Over cooking pancakes will also make them tough and unfluffy.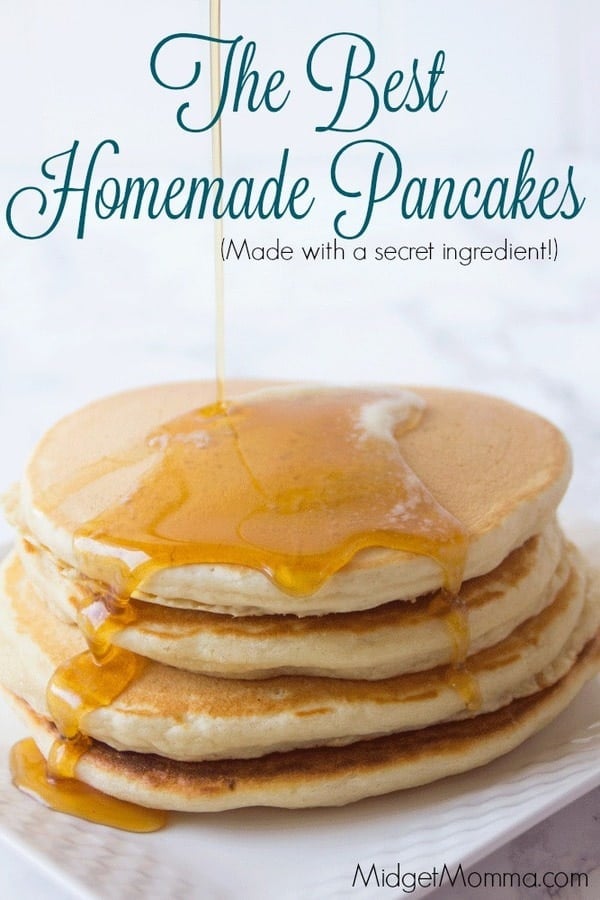 How to Make the Best Pancakes at home
For the best pancakes recipe the most important thing is the pancake base. You can not makes the best pancakes ever if you have a yucky base. This easy homemade pancake mix is the best one there is, I promise you won't be disappointed.
It is also important that you grease your pan well. Pancakes will stick to a pan if it is not greased enough.
This spatula that is pancake sized is my favorite thing to use when I am making homemade pancakes. It is huge and makes it so your pancakes won't flop over when you are flipping them! I also like to use this pancake mix dispenser so that I have less mess when I am pouring the pancake batter into my greased pan on the stove. I want as little mess as possible so I can enjoy my pancakes while they are right out of the pan!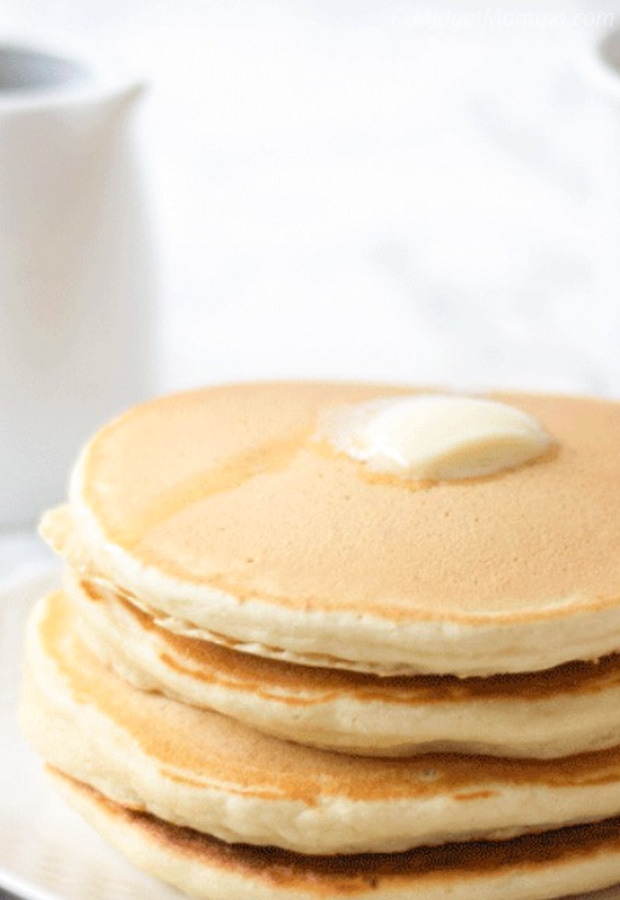 What can you add to Pancakes
The great thing about pancakes is how easy it is to customize them and change up the flavors. Once you have an amazing base you can add just about any thing to them! This homemade pancake mix recipe will give you the ability to add any toppings or add ins that you love and still have an amazing pancake.
Some of our favorite add ins:
Strawberries
blueberries
chocolate chips
spinkles
blackberries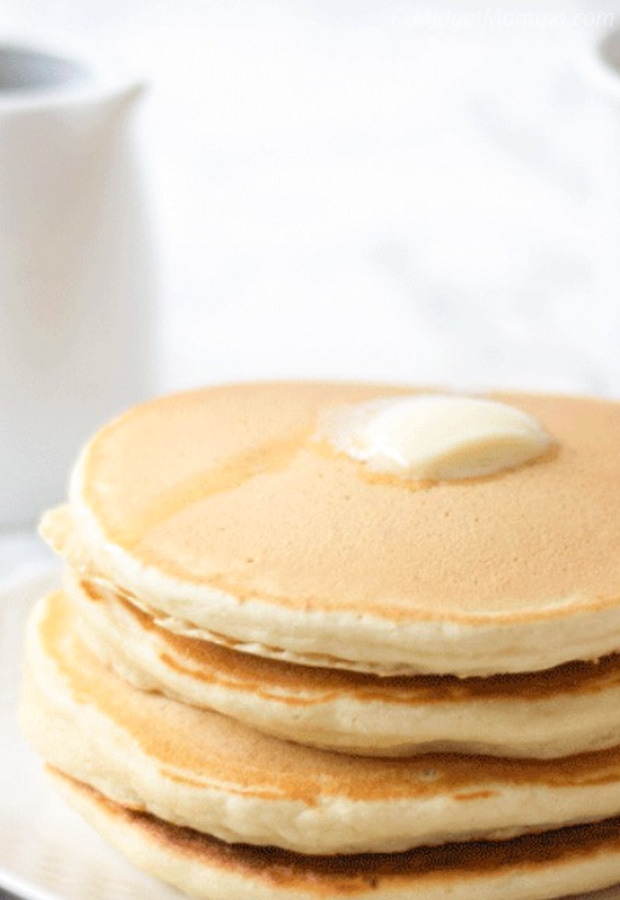 What to serve with Pancakes
There are lots of tasty sides to serve with pancakes for breakfast. Some of our favorites are:
If you love pancakes then you also should try these awesome Pancake recipes:
Homemade Pancakes Ingredients
This recipe is going to give you amazing fluffy pancakes. Just follow the directions and you will have the most amazing, fluffy pancakes ever. I promise!
Flour 
Baking powder
salt
sugar
milk
egg
butter
vanilla extract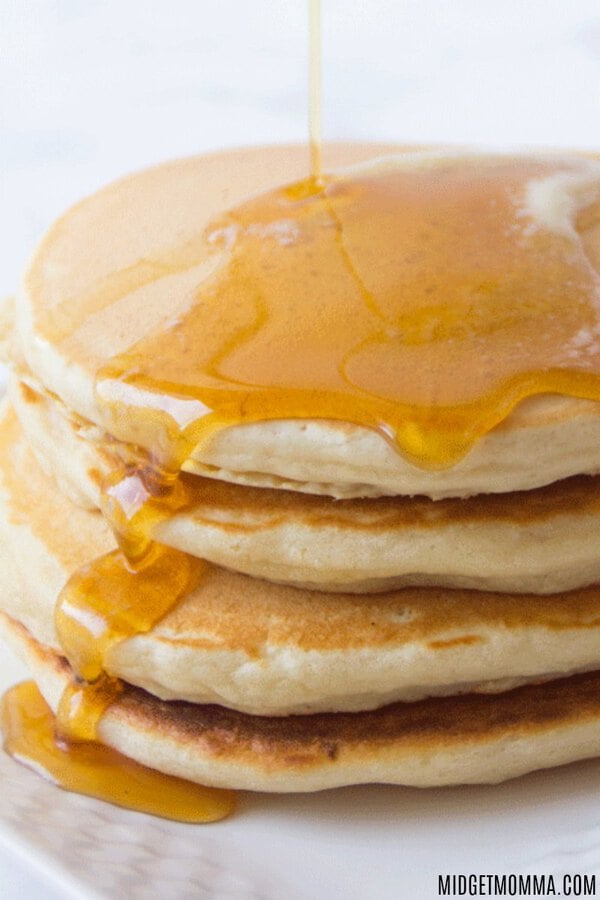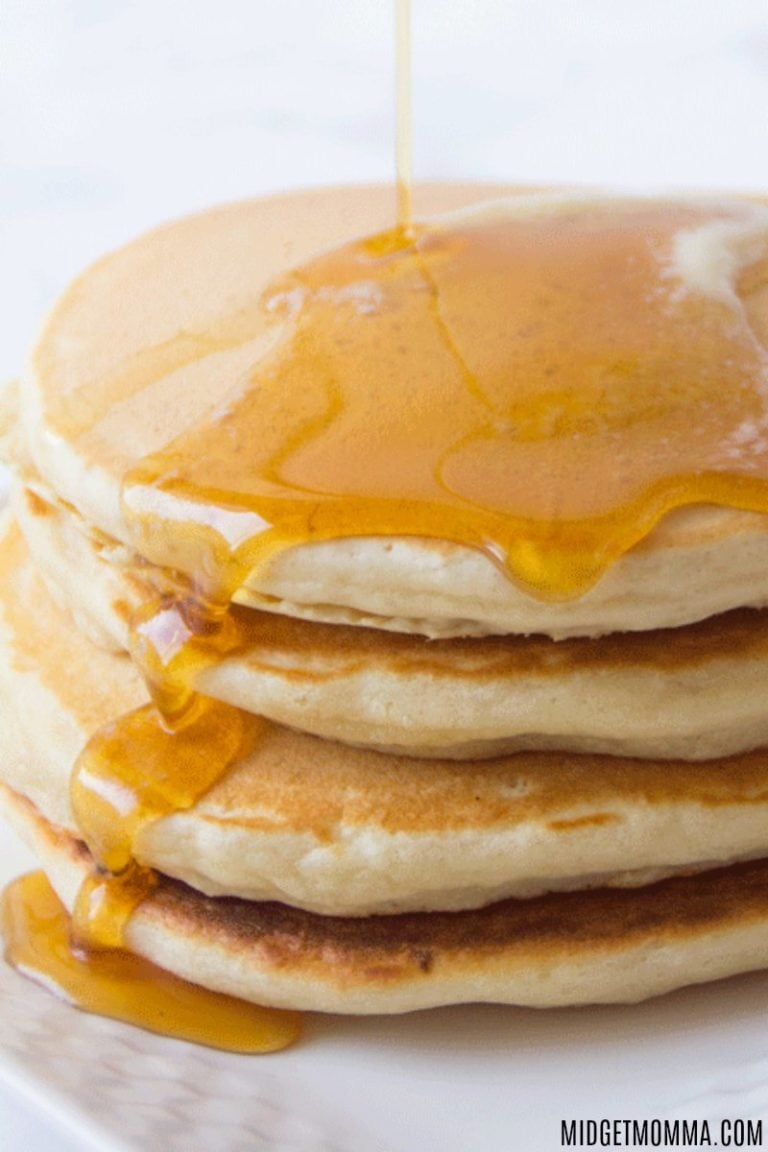 How to Make Pancakes from Scratch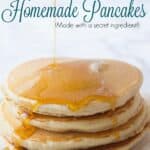 Homemade Pancake Mix
This homemade Pancake mix Recipe is the best fluffy pancake recipe ever! You will have the most amazing pancakes and be able to add in any add ins you want to, from berries to chocolate chips and more!
Pin Recipe
Print Recipe
Instructions
Whisk the flour, baking powder, salt and sugar together.

Combine the milk and egg together.

Add the milk mixture to the dry ingredients, gently stir until combined.

Stir in the melted butter and vanilla extract.

Heat your frying pan or griddle to medium and pour the batter on a lightly oiled pan, flip when bubbles start to pop.

Cook for an additional two minutes.
Nutrition
Serving:
1
g
|
Calories:
434
kcal
|
Carbohydrates:
59
g
|
Protein:
11
g
|
Fat:
16
g
|
Saturated Fat:
9
g
|
Cholesterol:
94
mg
|
Sodium:
945
mg
|
Potassium:
692
mg
|
Fiber:
1
g
|
Sugar:
9
g
|
Vitamin A:
595
IU
|
Calcium:
338
mg
|
Iron:
3.5
mg
15 Weight Watchers SmartPoints on the Freestyle Program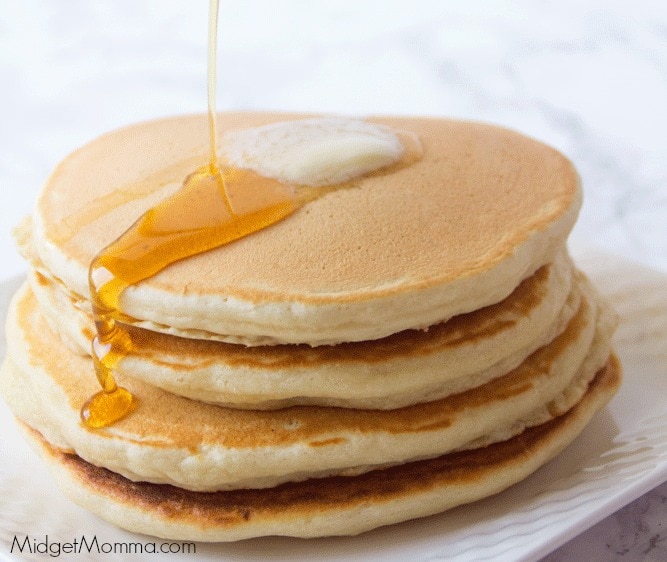 More Breakfast Recipes You will love!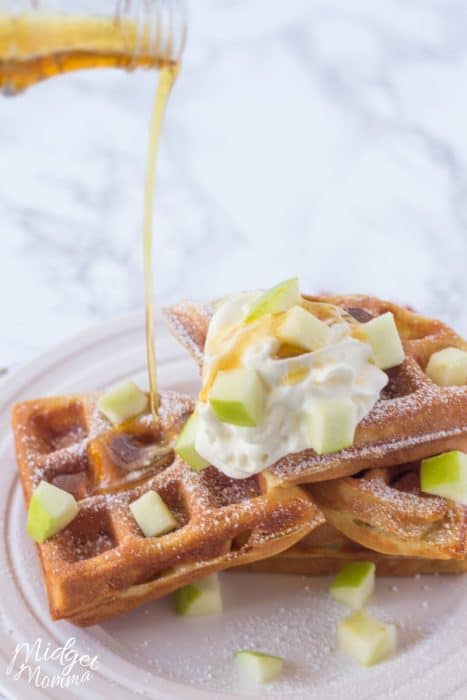 The Best Belgium Waffles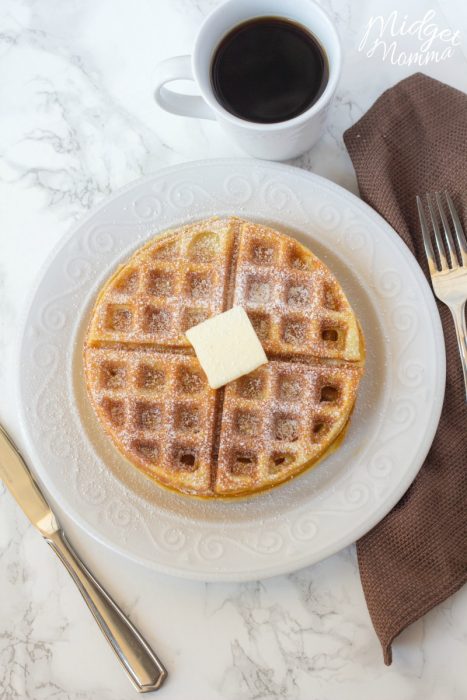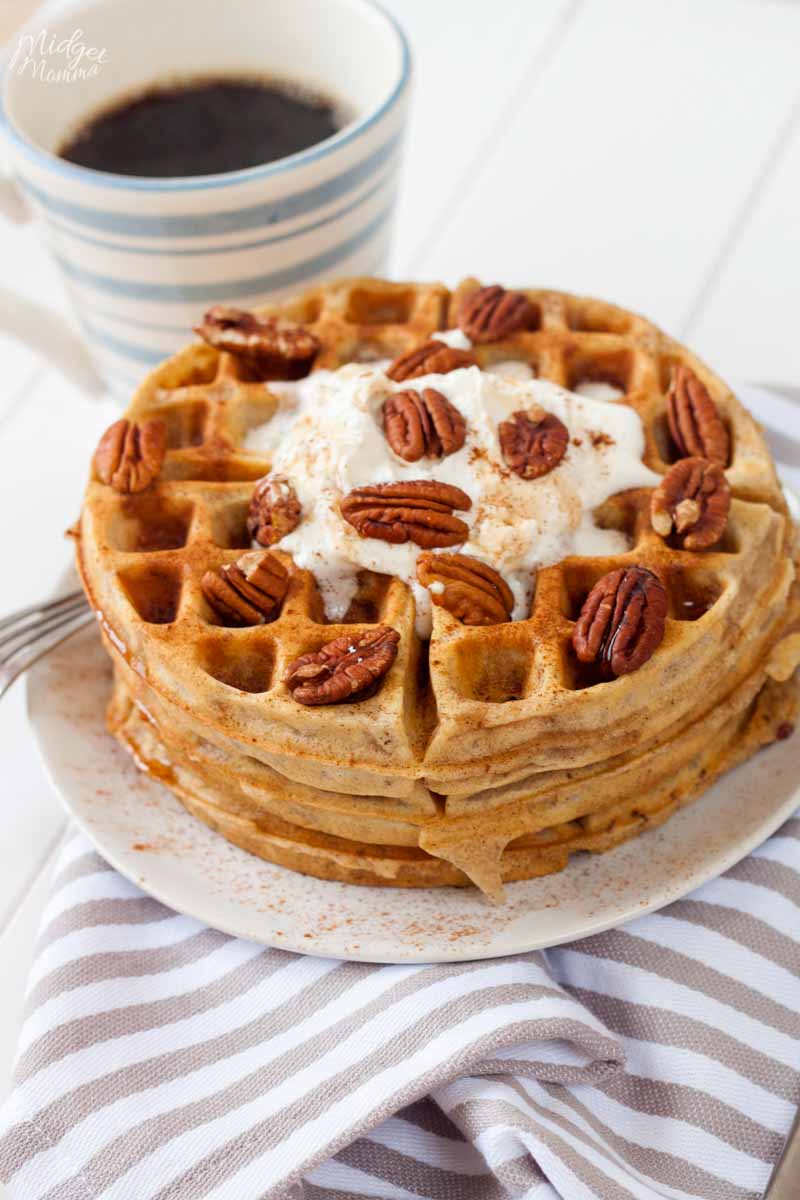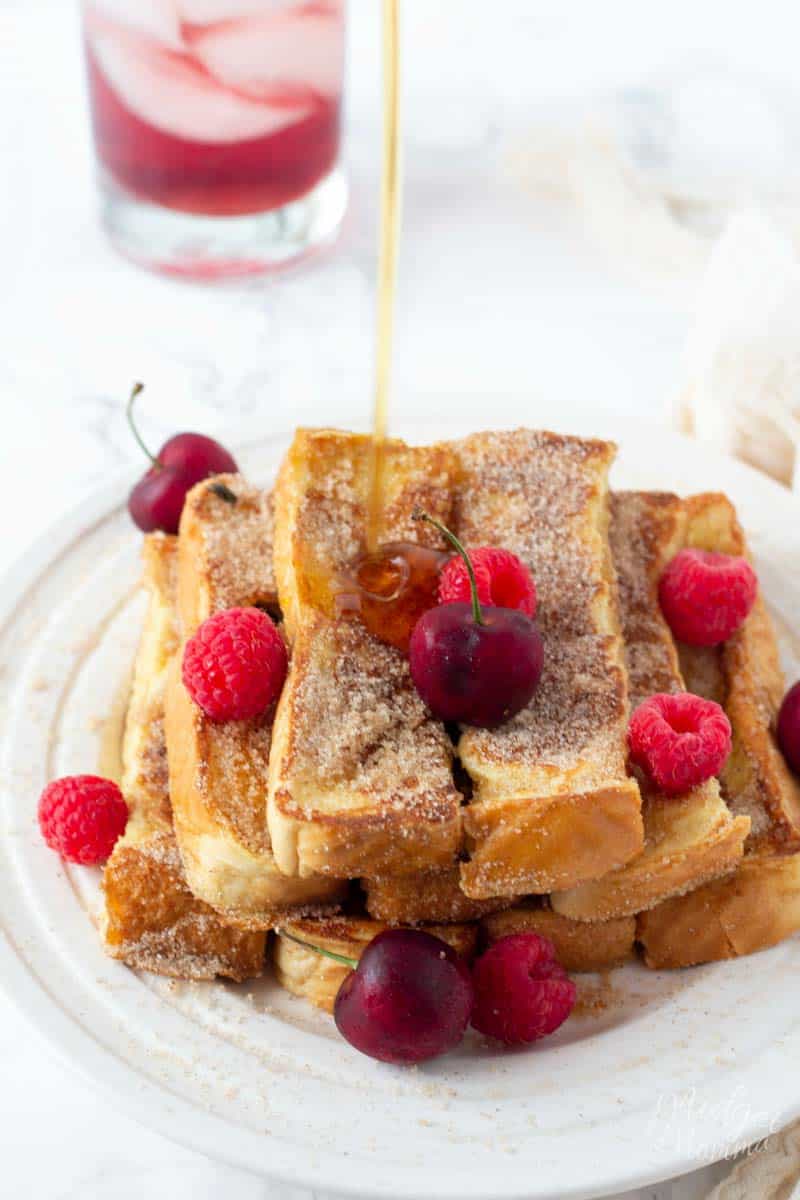 Join the newsletter
Subscribe to get our latest content by email.
This post may contain affiliate links. Please read my disclosure policy here