If you are looking for an amazing easy waffle recipe then you are going to love this pecan pie waffles recipe! This pecan waffles recipe is one that my kids love when I make it!
Pecan Pie Waffles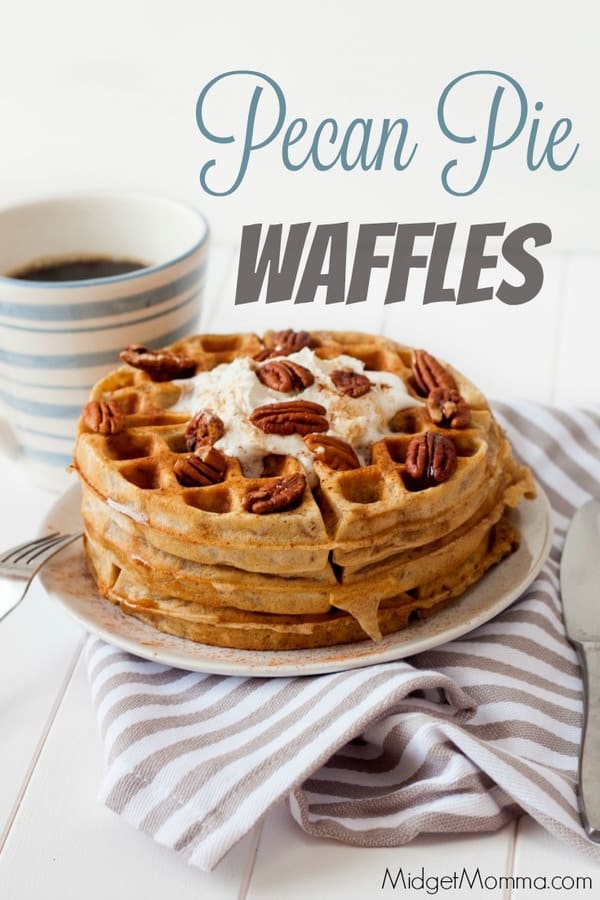 If you are a faithful reader of Midgetmomma.com I am sure you have noticed that I am on this pecan kick. It's because I am dying for it to be fall already. Normally I make everything with pumpkins when I am feeling in the mood for fall but my daughter has fallen in love with pecans.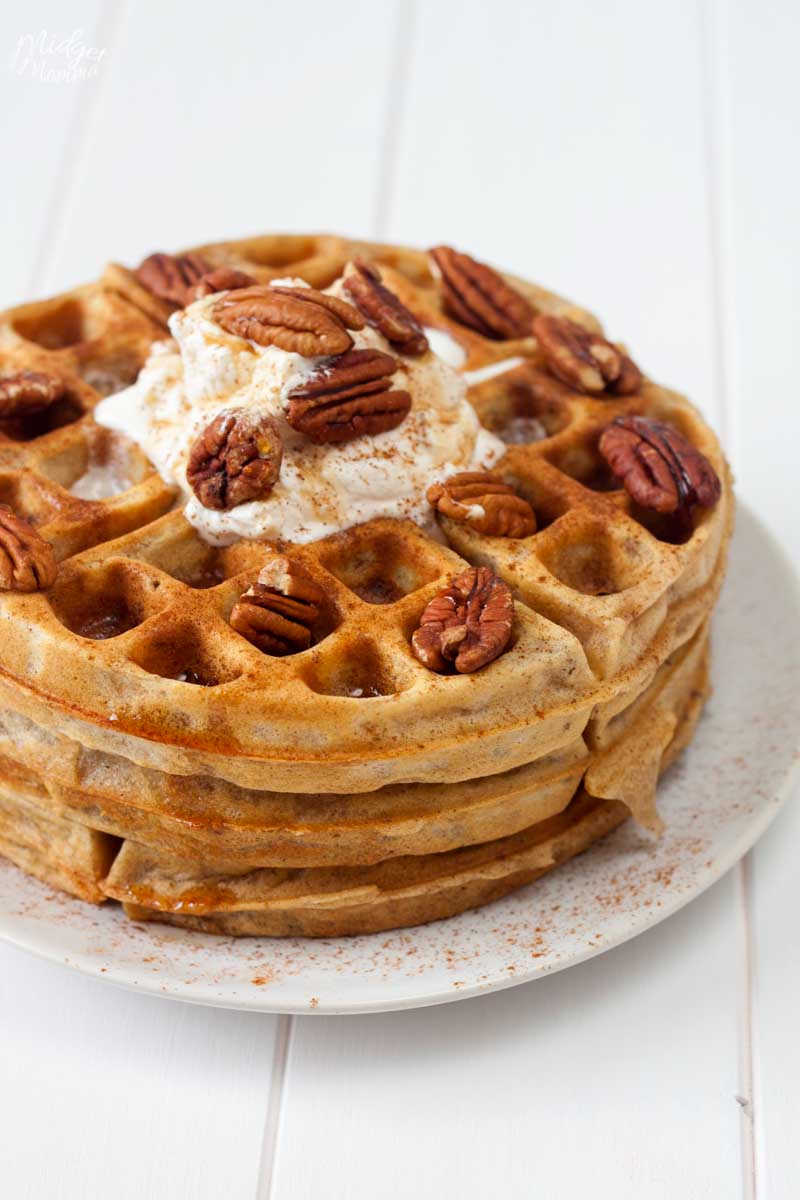 If you let her she could just sit there with a bag of pecans and eat them like they were candy. So to make her happy I have been being making all our baked good with them.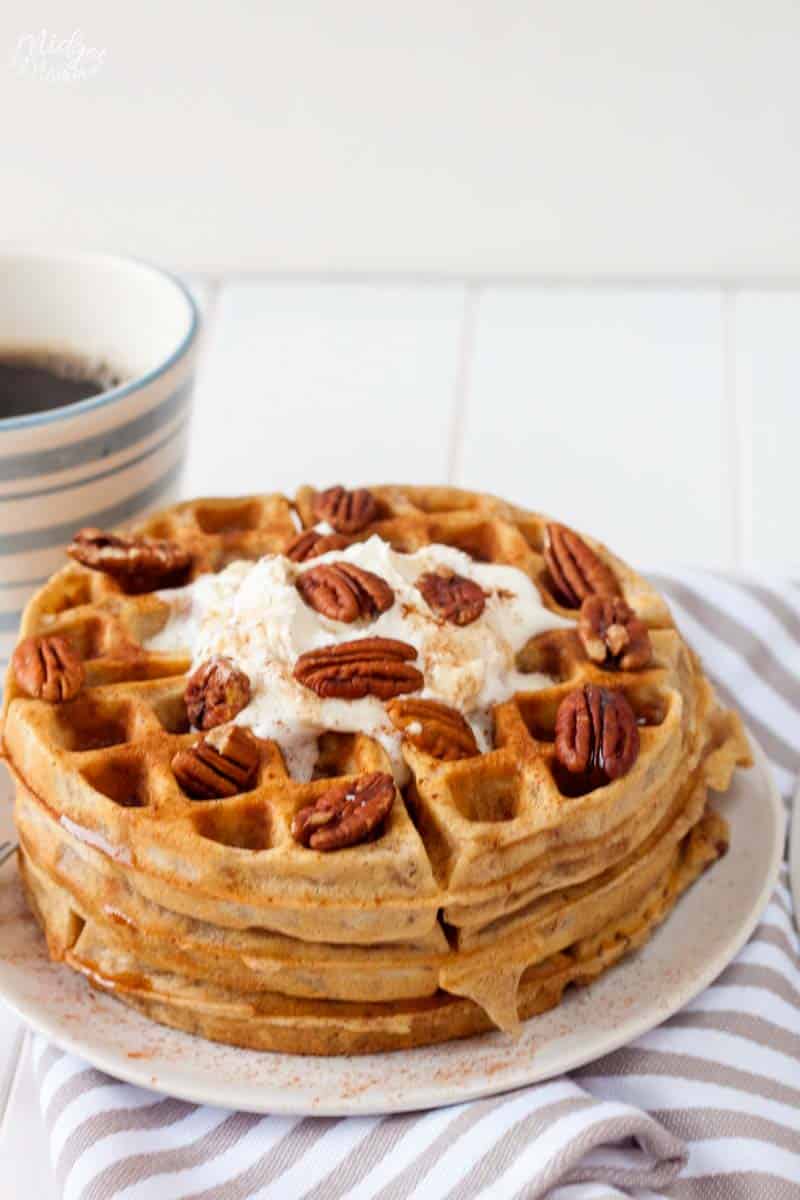 Normally I make funfetti waffles for the kids on their birthday but I knew she would love Pecan Pie Waffles. They have this great difference in texture from the crunch of the pecans to the fluffy texture of the waffle.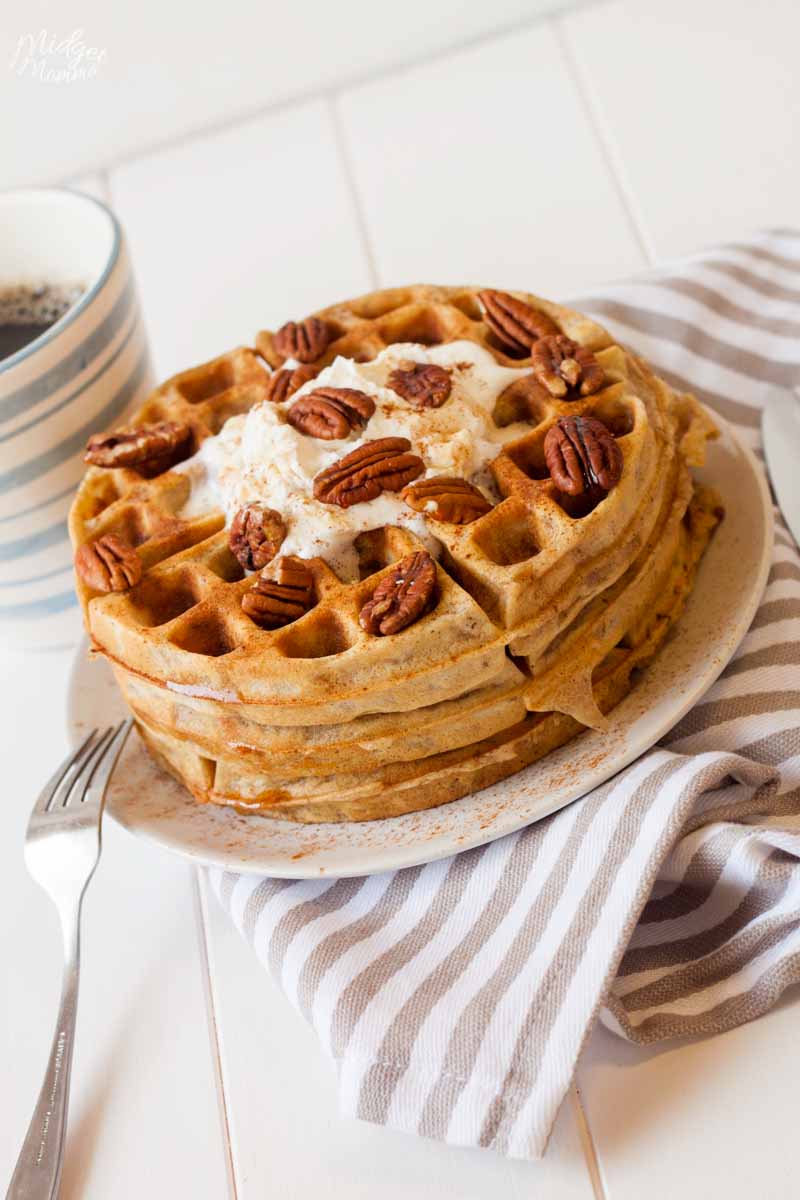 How to Make Pecan Pie Waffles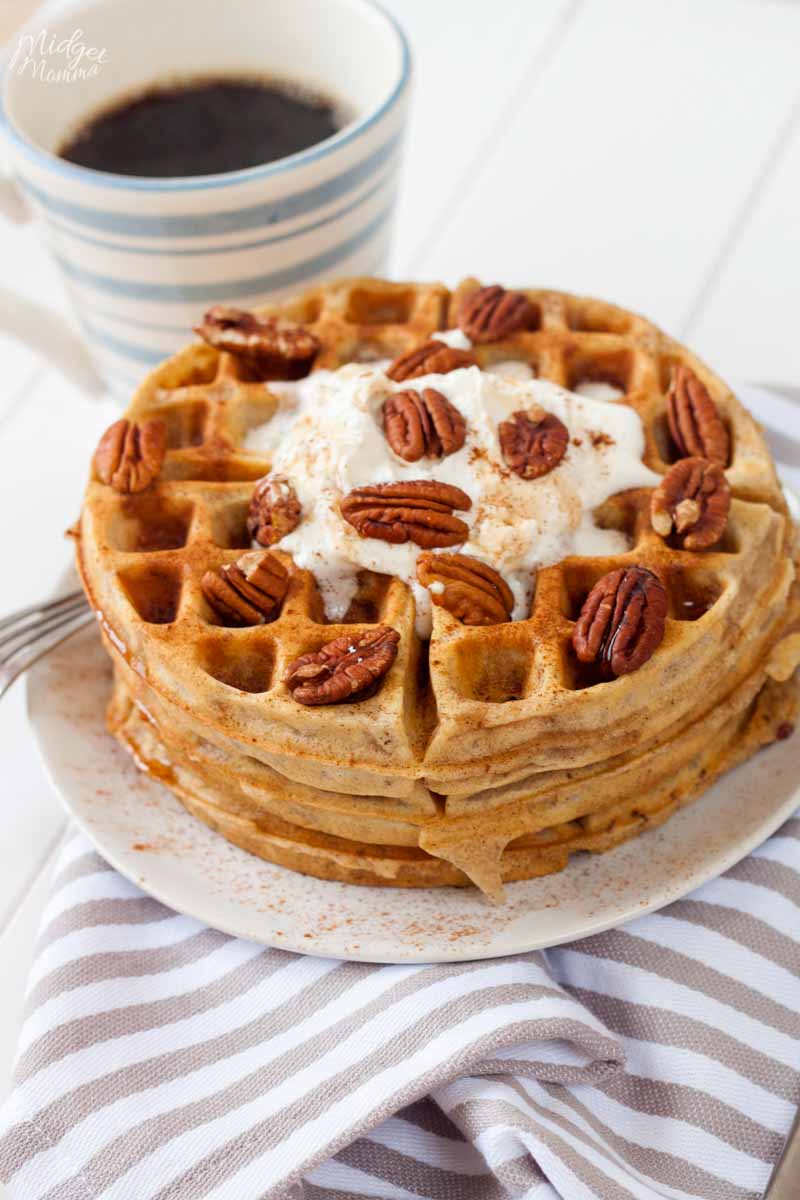 Makes 5 Waffles
Pecan Pie Waffles Ingredients
 1 1/2 cup all-purpose flour
1/2 cup cornstarch
1/2 teaspoon baking soda
1 teaspoon baking powder
1 teaspoon cinnamon
1/2 teaspoon nutmeg
1 teaspoon salt
2 cup whole milk
2/3 cup vegetable oil
2 egg
3 teaspoons sugar
2 teaspoon vanilla extract
1 cup pecans, chopped
Maple syrup
Pecan Pie Waffles Directions
In a medium bowl whisk together the flour, cornstarch, baking soda, baking powder, cinnamon, nutmeg and salt.
In another bowl mix the milk, oil, eggs, sugar and vanilla together.
Combine the wet and dry ingredients just until combined, don't over mix. Fold in the pecans.
Let the batter sit for 30 minutes and preheat your waffle maker.
Cook your waffles according to the directions of your waffle maker.
Top with whipped cream and maple syrup.
Looking for more Pecan Recipes? Check these out! 
More Breakfast Recipes to try!

Join the newsletter
Subscribe to get our latest content by email.
This post may contain affiliate links. Please read my disclosure policy here