5 Minutes is about the time I have to get breakfast on the table in the mornings some days and these 5 Minute Cinnamon Roll Waffles are a household favorite! Cold cereal, muffins, pancakes and oatmeal can get old quick, so if you are looking for something new try these, they are awesome!  The kids asked me to come up with something that was warm (since it is cold and snowy here) that was also quick but would give them a change of flavors every once in a while.
One morning we had a container of cinnamon rolls and the kids wanted them but there was no time for them to bake for 20-25 minutes and get us out the door in time for school so I said ok let's pop them in the waffle maker and see if it works. I had some very happy children when 5 minutes later I told them breakfast was done and they had these 5 Minute Cinnamon Roll Waffles! Serve them with fruit, (blueberries, strawberries and bananas are my kiddo's favorite fruit to go along with them), a glass of milk and breakfast is done and tasty!
Make sure you check out these other tasty breakfast ideas that are quick and easy!
5 Minute Cinnamon Roll Waffles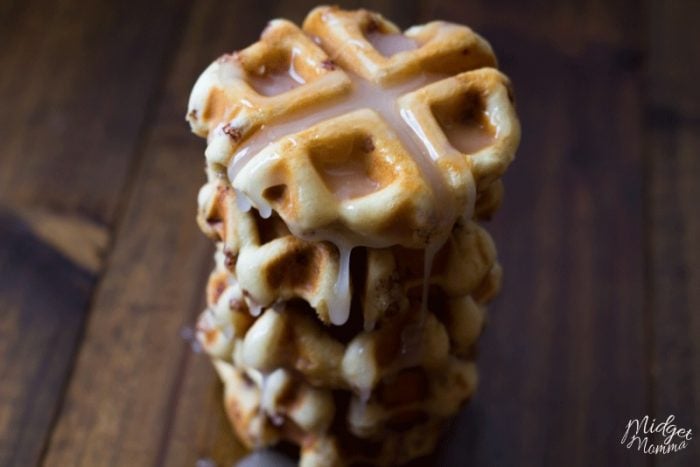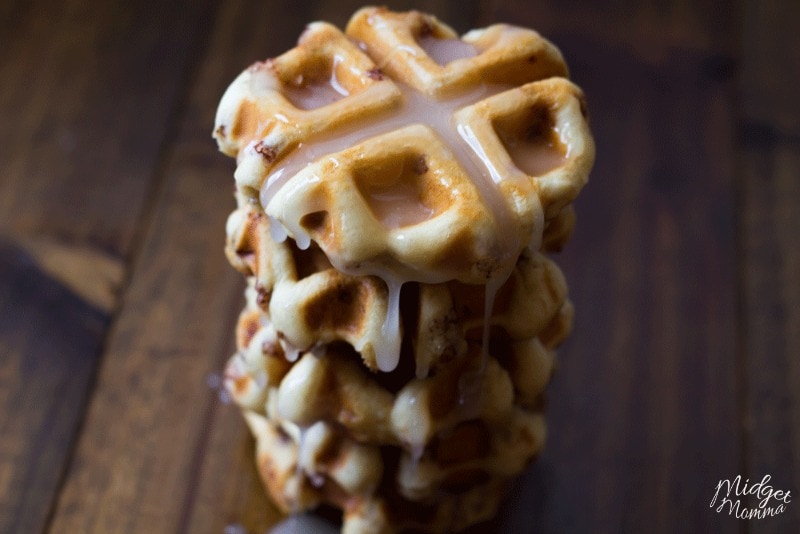 5 Minute Cinnamon Roll Waffles Ingredients:
1 can of refrigerated cinnamon rolls (whichever ones are your favorite, mine like the ones with the cream cheese icing)
5 Minute Cinnamon Roll Waffles  Directions:
Preheat your waffle maker until it says it is good to go, open cinnamon rolls, set aside the icing container. Put 4 cinnamon rolls onto the waffle maker (one in each section of it and have them touch), close the lid and cook for 5 minutes. Remove from waffle maker, spread a little bit of icing on them while they are hot so it melts. Repeat the above directions with the rest of the can of cinnamon rolls. 🙂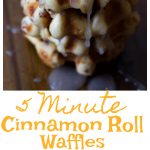 5 Minute Cinnamon Roll Waffles
Pin Recipe
Print Recipe
Ingredients
1

can of refrigerated cinnamon rolls

whichever ones are your favorite, mine like the ones with the cream cheese icing
Instructions
Preheat your waffle maker until it says it is good to go, open cinnamon rolls, set aside the icing container. Put 4 cinnamon rolls onto the waffle maker (one in each section of it and have them touch), close the lid and cook for 5 minutes. Remove from waffle maker, spread a little bit of icing on them while they are hot so it melts. If you need more then 4 repeat the above directions 🙂
More Great Breakfast Recipes:
This post may contain affiliate links. Please read my disclosure policy here