Candied Pecans are a sweet and tasty caramelized pecan dessert recipe that everyone will love. Whether you are having a holiday party or just looking for a sweet snack check out these yummy cinnamon candied pecans.
Candied Pecans

Candied Pecans is like having a pecan pie without all the work of making a pie. My daughter had so much fun shaking the bag to coat the pecans with sugar when we are making this candied pecans recipe! It is totally a job to give the kiddos to get them in the kitchen with you! I love having the kids cook with me in the kitchen, it is such a great way to get them to learn how to cook and to fall in love with cooking. Plus it is also a great way to get them to try new foods!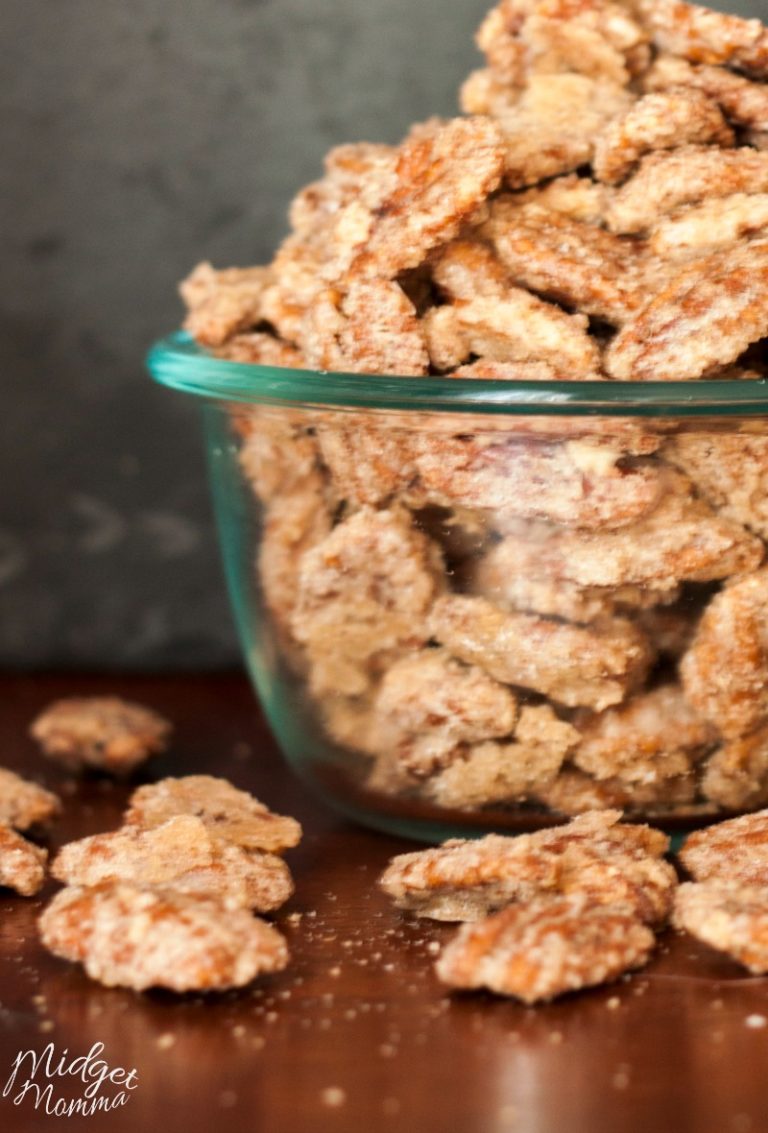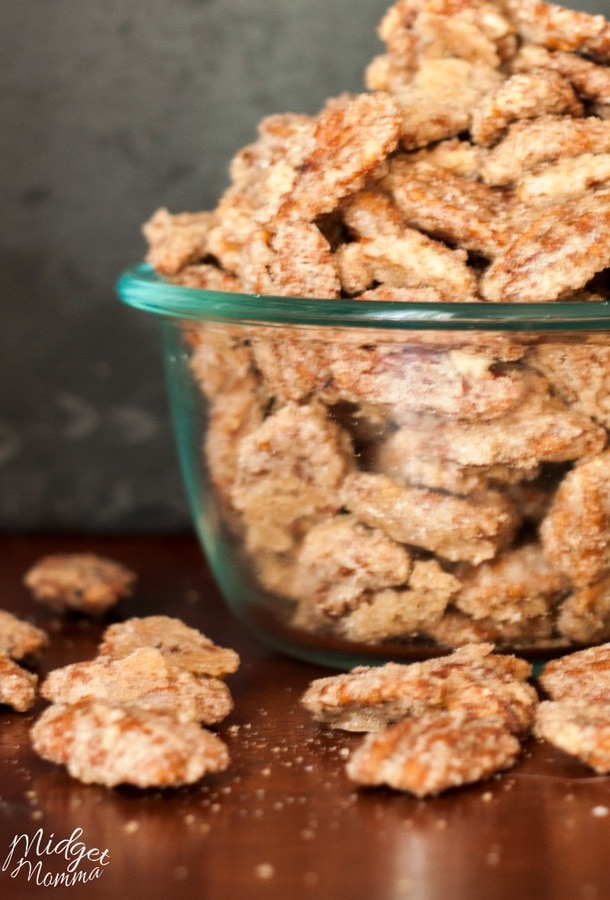 Your holiday party will be great with these Cinnamon Candied Pecans. They might disappear faster then you would like them to so plan on making a double batch of these homemade candied pecans. 😉
If you are making a lot of desserts and you love pecans then you have to check out these pecan pie bars, oh my gosh they are soo good! They taste just like a Pecan pie but with out all the crazy hard work that it is to make a pecan pie! They are totally perfection!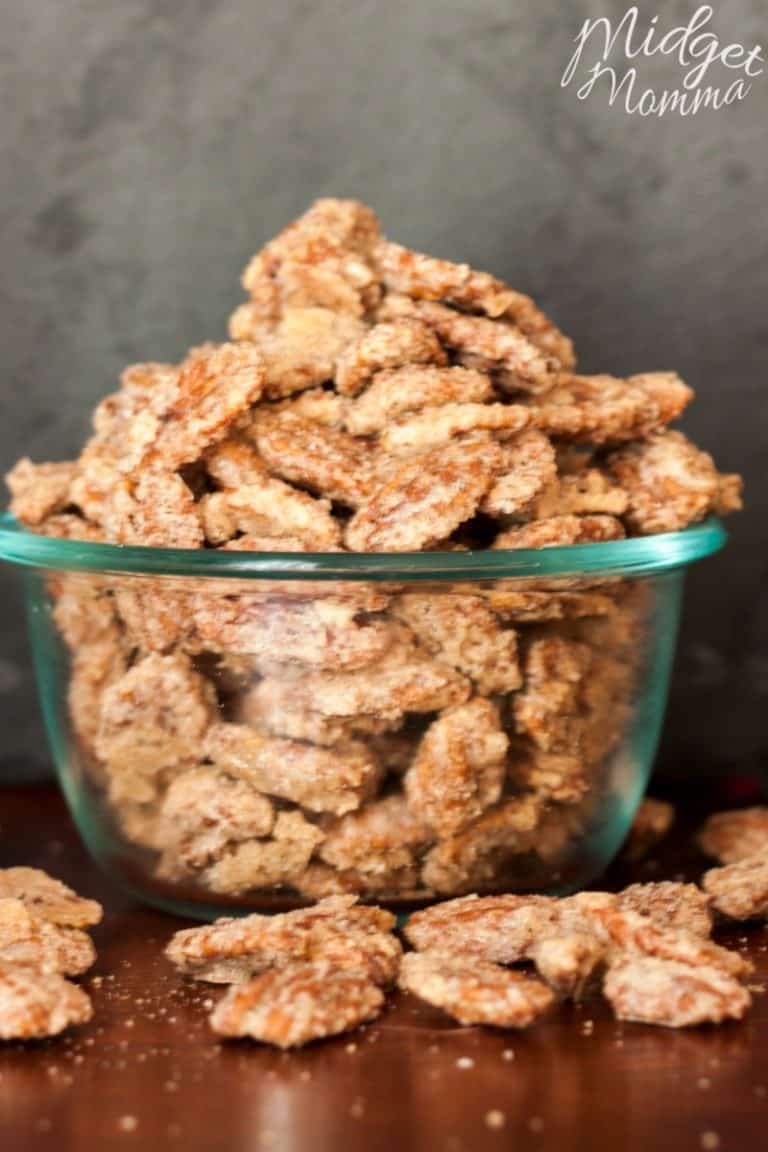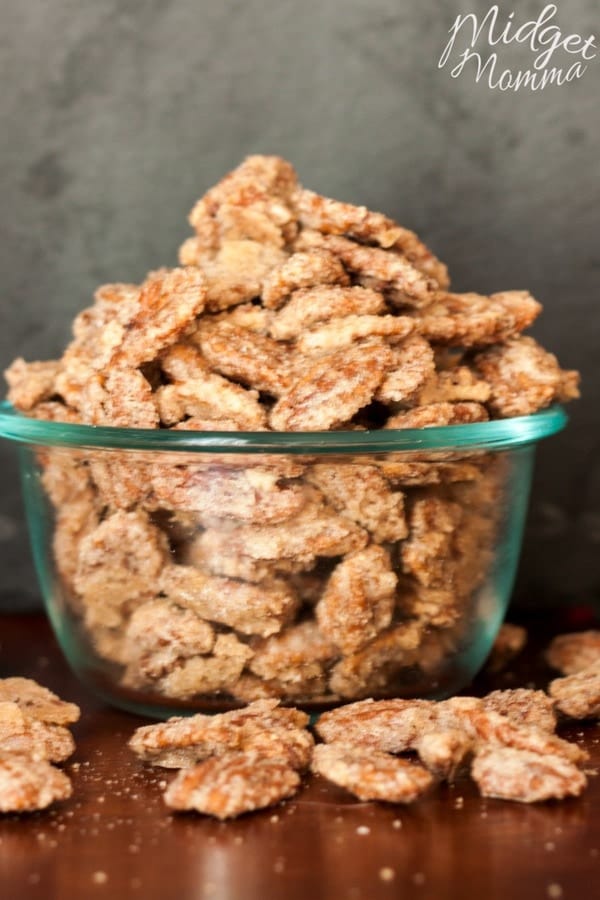 Ok, so now back to making candied pecans, it is such a simple treat to make. However the flavor of homemade candied pecans is amazing! Seriously I am not even kidding you! You may want to hide a few in a secret container just for yourself. Not that I have ever done that. 😉
How to Make Candied Pecans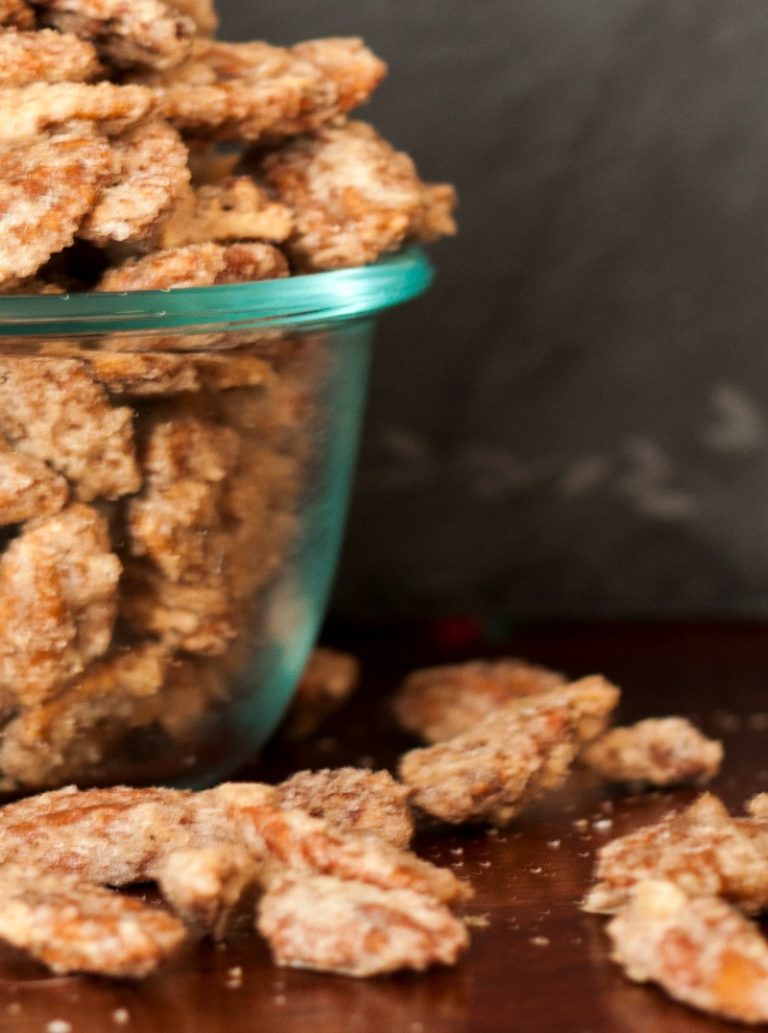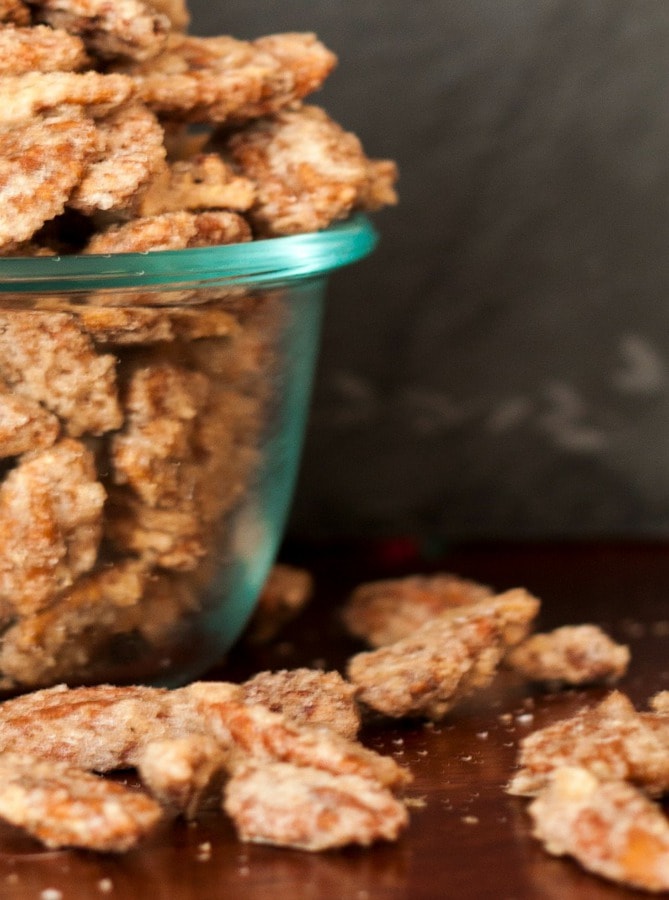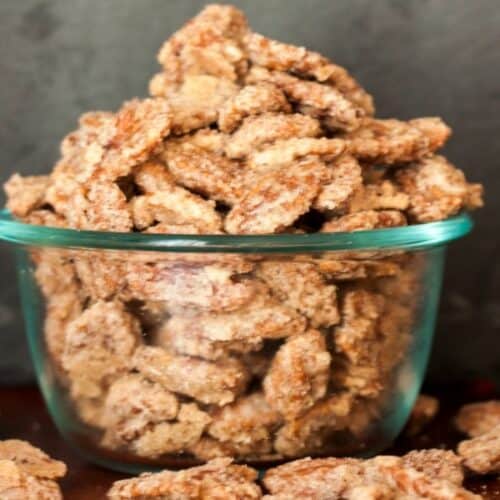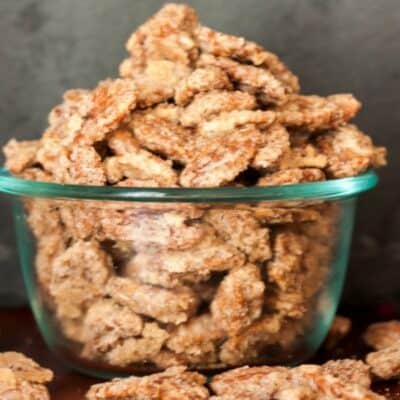 Candied Pecans
Candied Pecans are a sweet and tasty caramelized pecan dessert recipe that everyone will love.
Print
Pin
Rate
Servings: 6
Instructions
Preheat oven to 250 degrees.

Line a baking sheet with tin foil than spray it with cooking spray. Mix sugar, cinnamon and salt in a large ziploc bag.

Whisk egg white, water and vanilla in a large bowl until frothy.

Add pecans to large bowl and stir to combine, coating each pecan in egg white mixture.

Pour coated pecans into ziploc bag, seal and shake to fully coat in cinnamon sugar mixture.

Spread out in a single layer onto prepared baking sheet.

Bake for 1 hour, stirring every 20 minutes. Let cool and enjoy!
Nutrition
Calories: 657kcal | Carbohydrates: 44g | Protein: 7g | Fat: 54g | Saturated Fat: 4g | Sodium: 202mg | Potassium: 318mg | Fiber: 7g | Sugar: 36g | Vitamin A: 40IU | Vitamin C: 0.8mg | Calcium: 53mg | Iron: 1.9mg
Looking for more Pecan Recipes? Check these out!